All women love making beauty products in their kitchen. It is so satisfying to make something with ingredients that you already have instead of paying top dollar for something with a bunch of chemicals you can't pronounce.
Here, we want to share what is beneficial for you to wash your face or whole body every morning. Actually, these products are great for the whole body, and you can use them with your teenage girls. All you need are three ingredients: banana, milk, and oil.
Bananas are always in season and readily available at your grocery store. This fruit is packed with potassium, vitamin B and C, and tryptophan to revitalize dry skin and hair. Here are few banana recipes to help you stay soft and silky all autumn long!
Amazing Banana Lip Balm
If the eyes are a mirror of each woman, then lips are her ornament. Every woman should have groomed and glossy lips to shine with passion. Have you ever wondered why lips are damaged? Whether wind or immunity is your opponent? But the answer is that the lips are very delicate and need careful continuously be fed with vitamins and supplements. A banana supplement is the perfect source of these ingredients and using the following recipe, you will soon shine with perfect lips during variable autumn time. Put 1 tablespoon banana butter, 1 tablespoon beeswax shaving, 1 tablespoon almond oil, and 1/4 teaspoon essential oil of banana. Mix this recipe and simple shine!
Relaxing Banana Face Mask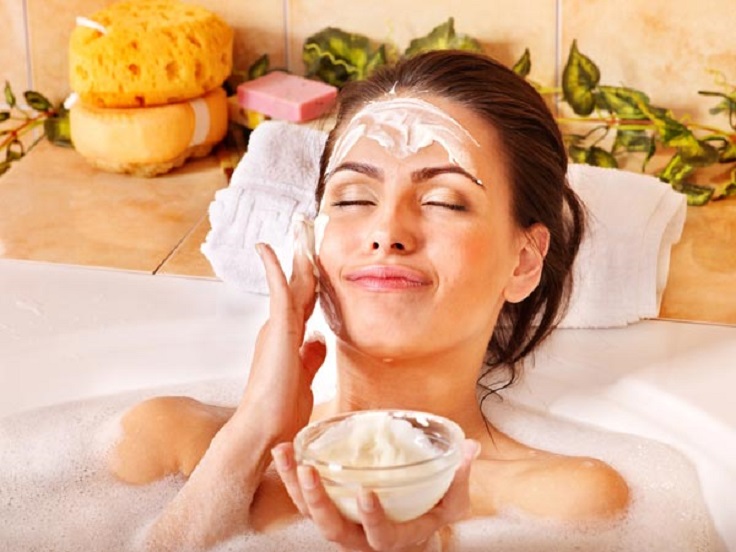 via boldsky.com
Who needs Botox when you have bananas?  You can use a banana as an all-natural, homemade facial mask that moisturizes your skin and leaves it looking and feeling softer. Mash up a medium-sized ripe banana into a smooth paste, then gently apply it to your face and neck. Let it sit for 10 to 20 minutes, then rinse it off with cold water. Another popular mask recipe calls for 1/4 cup plain yogurt, 2 tablespoons honey, and 1 medium banana. Also, here's another way to give yourself a fancy spa facial at home. Make a mask by mixing 1/4 cup powdered milk and banana with enough water to form a thick paste. Thoroughly coat your face with the mixture, let dry completely, then rinse with warm water. Your face will feel fresh and rejuvenated. We just gave you 3 ideas, don`t forget to choose at least one!
Adorable Banana Shampoo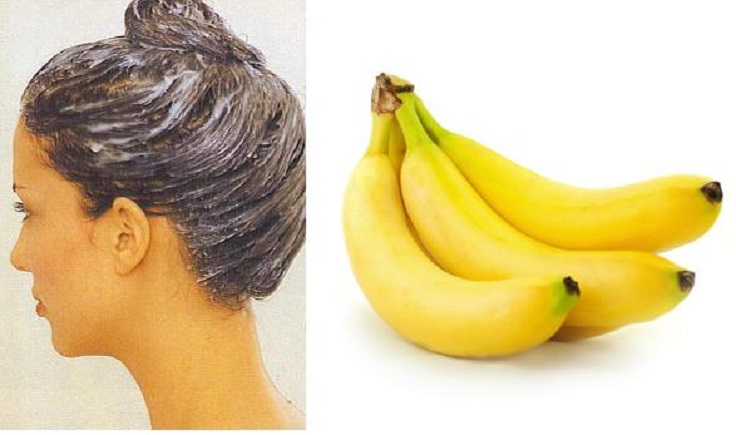 The banana shampoo is a popular choice for hair because of its hydrating qualities and tantalizing aroma. Fresh bananas revive dull hair by adding natural moisture, leaving hair feeling soft and smooth. It works particularly well on chemically colored hair. Hydrated hair holds color longer, requiring less costly visits to the salon. Making your own banana shampoo is fast, easy, and will save you money. Shampoo recipe is: Put the pulp of 2-3 overripe bananas in a blender, add honey (1 tbsp), coconut oil (1 tbsp), and olive oil (1 tbsp) and blend well to make a smoothie. Massage scalp with this smoothie. Leave for 10 minutes so that the conditioning agents get absorbed into your hair texture. Then rinse off with cold or lukewarm water.
Banana Soap for Bath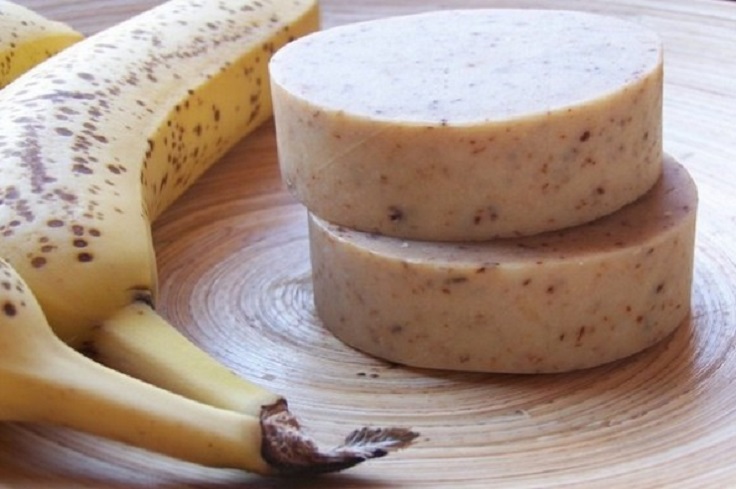 via caring.in.net
Banana is full of anti-oxidants mixed with a few ingredients; it helps to get rid of dead skin and leaves it feeling rejuvenated. There are some banana-based soaps that you can make using ingredients available in your home. Take a mashed banana and 1 tbsp. Of sugar and mix them well. Apply soap on the skin till it makes foamy and bathes it in circular motions. A banana will moisturize the dry skin, while sugar granules will get rid of the dead skin.
Banana Body Butter
via revitaliseyourhealth.com
Body Butter is a great way of nourishing tired and dry skin, especially in this cold season. It is so important to revive those sore elbows and knees with some creamy goodness. So instead of heading to the drug store to buy overpriced, chemical-laden body butters with questionable ingredients, why not have a go at making your own. Banana Body Butter is so simple and cheap to do; you will be making them for all your female friends and relatives.
 Banana Feet Care Cream
via stylecraze.com
Your feet are your secret so keep them clean and soft. We advise you to care daily for them. Here is a recipe for banana cream for your feet: 1/4 olive oil, 2 tablespoon butter, 2 pieces wax, 1 cup of distilled water, 1/2 tablespoon NeoDefend, 30 drops banana essential oil, and 15 drops Melaleuca essential oil. Mix and use this mixture every day so that effects will come soon! Store your mixture in a glass container.
Banana Face Cream
Take half a ripe banana, 1 tbsp. Coconut milk, 2 tbsp. Uncooked rice, blend everything to get a thick paste. Gently massage your face with this homemade cream and wash with cold water afterward. Nutrients in bananas help in fighting wrinkles and keep the skin youthful. For an anti-aging facial cream loaded with vitamins A and E, mash together avocado and a banana. Leave on skin for 25 minutes and rinse. Skin will be soft and youthful. The vitamins E in avocados combined with the nutrients in bananas fight free radicals and repair damage.
Hydrating Hair Conditioner

via makeupandbeauty.com
Bananas, coconut milk, and honey might sound more like ingredients for a tropical smoothie, but the combination is actually an effective deep hair conditioner. It's easy to make, nourish your hair, and leave you with soft, smooth, and shiny locks. Bananas are rich in potassium that strengthens hair, minimizes breakage by restoring your hair's natural elasticity, and facilitates the repair of damaged hair. Bananas also moisturize your hair as they contain natural oils and about 75% water. Strong, moisturized hair also is less prone to frizzing and tangling. Also, the fruit is packed with vitamin A, B6, C, and E and zinc and iron.
Banana for Body Scrub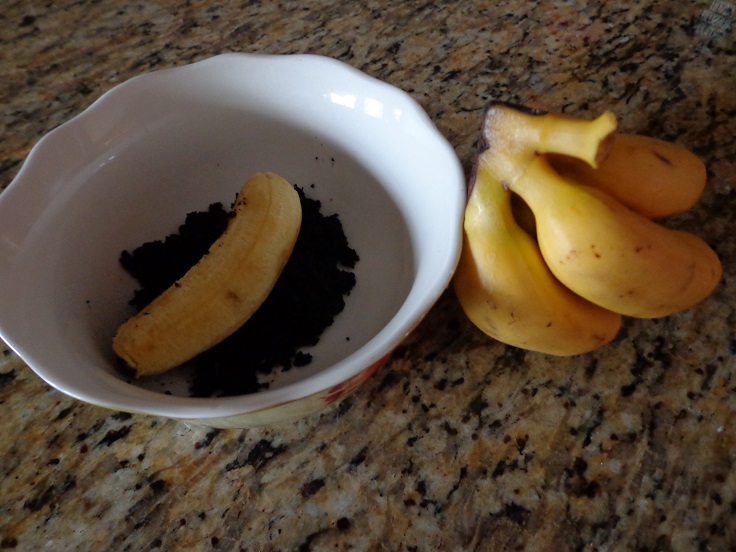 via lifeinyellowlenses.wordpress.com
Luxurious recipe for a perfect smooth body: 1 Ripe banana, 4 large strawberries, 2 Tablespoons of extra virgin olive oil, 1/2 Cup of raw or processed sugar. Mash the banana and strawberries together in a bowl until smooth and stir in the extra virgin olive oil and sugar. Mix all the ingredients until you have a smooth consistency. In the shower, apply this mixture in circular motions all over your body and let it sit for 3 minutes. Rinse off with warm water, pat dry, and follow up with your favorite moisturizer.
Banana Face Toner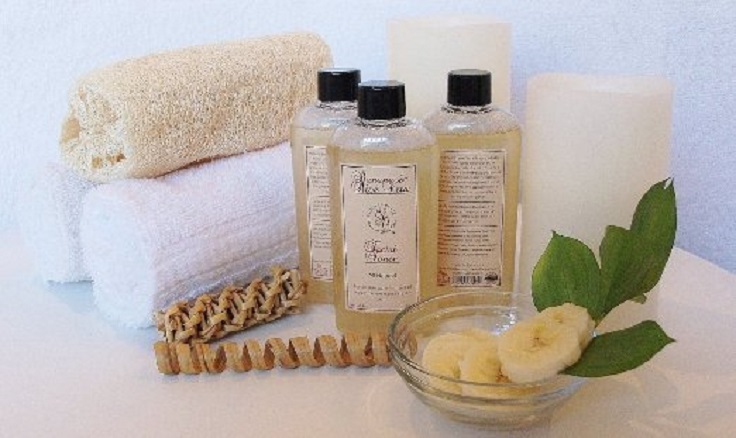 via amazon.com
Banana is a very popular natural element for beauty as it is not just the fruit that you can use, but the peel itself is full of antioxidants and can be used for a lot of home remedies. Lotion and tonic are made of banana peel, so mash the banana until smooth and mix in the oatmeal. On a clean face, pat the mixture on your skin, avoiding the eye area, and let it sit for 10 minutes. Rinse with warm water and follow up with your favorite toner and moisturizer.