It's a time for the annual championship game of the National Football League, it's a time for a Super Bowl day! Everyone is getting excited about this event and probably all of you will attend some party for this occasion or you'll host your own… Not this year! Since all parties are canceled this year, we'll have to make our Super Bowl night the most amazing ever. In order to do so, you have to make a plan for the stay-at-home Super Bowl night with your favorite people. You must get ready on time because the game starts at the exact time it is scheduled.
We all know that despite the football, yummy food will be the center of attention, that's for sure! Finger foods are always a perfect choice, because who doesn't love snacking throughout the Super Bowl?! Plus, dipping them in a great dip. For the dips read the other article, and for the snacks, stay where you are.
Here is a list of Top 10 Best Super Bowl Appetizer Ideas… we guarantee that your home will be the place to be when you serve up these quick, easy, and yummy appetizers on your menu!
Green Monster Hummus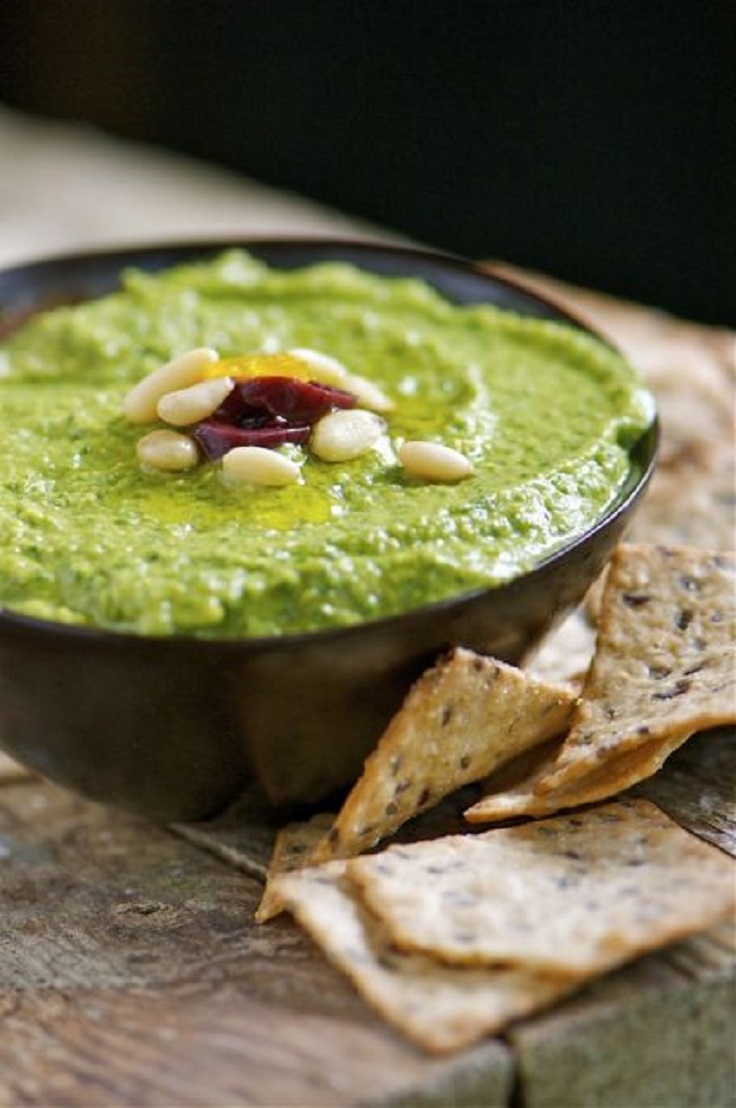 Bright goodness of green… eaten on a cracker! It's so simple and tastier than any store-bought hummus. It can be a little too garlicky sometimes. Even though it's nice to eat, the breath can be a little tangy. So this hummus recipe is high on spinach and low on garlic. Served with chopped veggies or chips, this green hummus recipe makes a flavorful spread or dip.
Easy Cheesy Garlic Breadsticks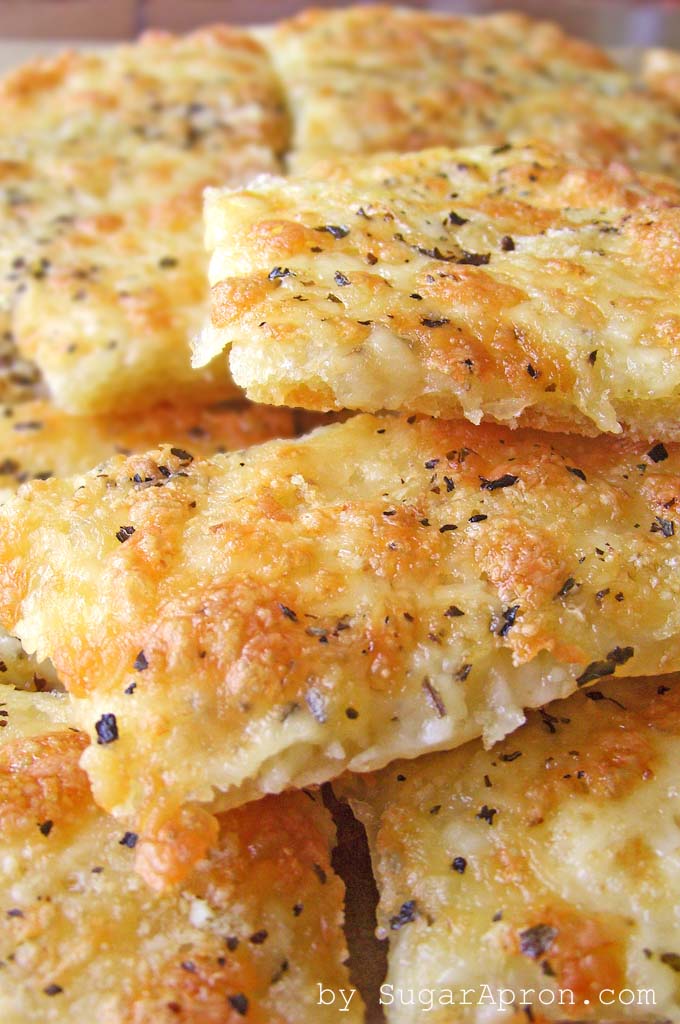 Who does not love bread and cheese? They all go together so well. What's even better than cheese and bread alone? Warm bread with garlic and melted cheese on top. The method of making it is very simple, since preparation takes just 10 minutes, plus you can use any pizza dough. So fast, so cheesy, so good.
Jalapeno Artichoke Dip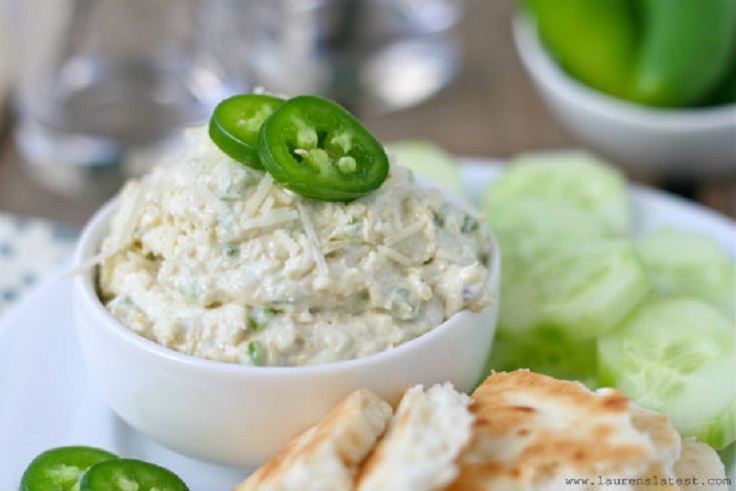 Creamy, tangy, zingy, salty, addictive, spicy. Global peace, essentially. In your appetizer. A little dip is always a good idea to go with a TV! Use sour cream instead of cream cheese and a pinch of frozen, sliced jalapeno. Bake it in a gratin topped with more parmesan, if you are a parmesan lover. It is excellent if during the last few minutes of grilling you throw it on top of a rib steak. Perfection!
Crispy Baked Avocado Fries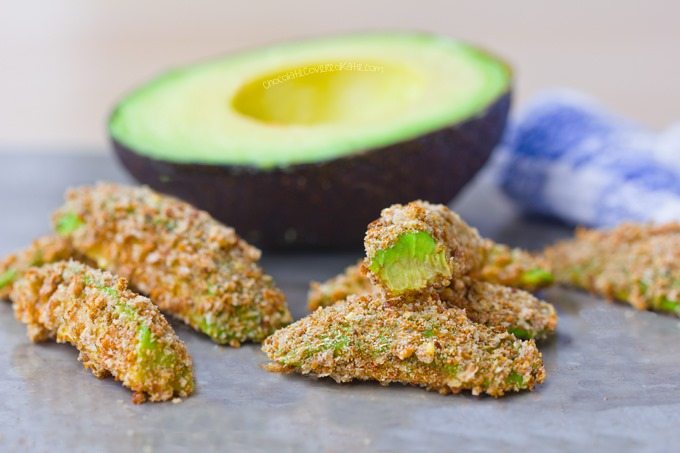 Crispy baked avocado fries, with 5 simple ingredients and magically addictive properties. Every single time this Baked Avocado Fries Recipe turns out perfectly! They are crazy tasty and can be made gluten-free easily! Not to mention, these are healthy French fries with very little saturated fat and are high in fiber, calcium, and vitamins. The ideal appetizer or side dish!
Avocado Egg Rolls with Creamy Cilantro Ranch Dip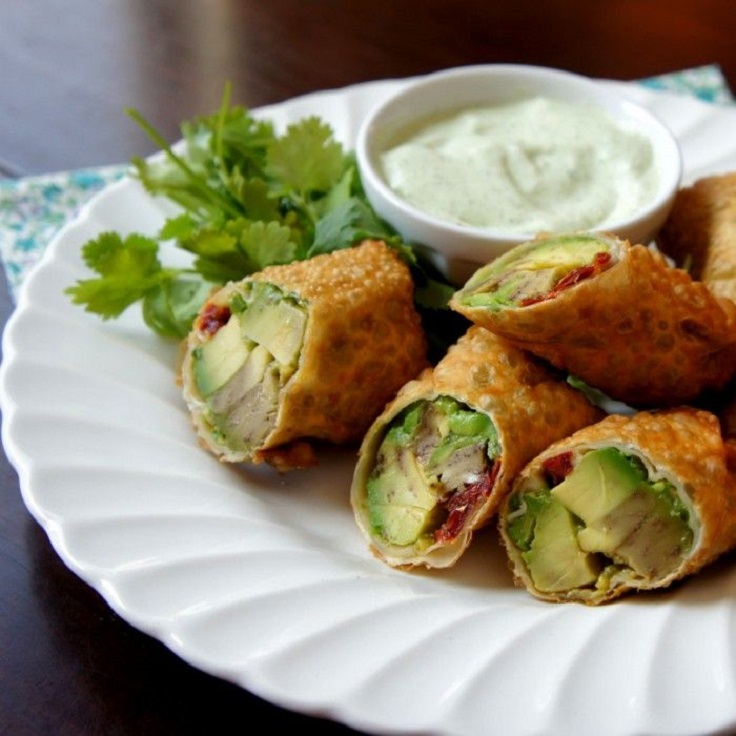 For the Super Bowl, these Avocado Egg Rolls are incredibly tasty and so easy to put together. When it comes to them, you may want to exercise self-control, because they are difficult to avoid. It's 10 times easier to fry them than to roast, and they taste much better. The outer wrapper is crispy and crunchy, and they are smooth and creamy on the inside. They become an addiction, coupled with the right dip.
Crispy Buffalo Chicken Wings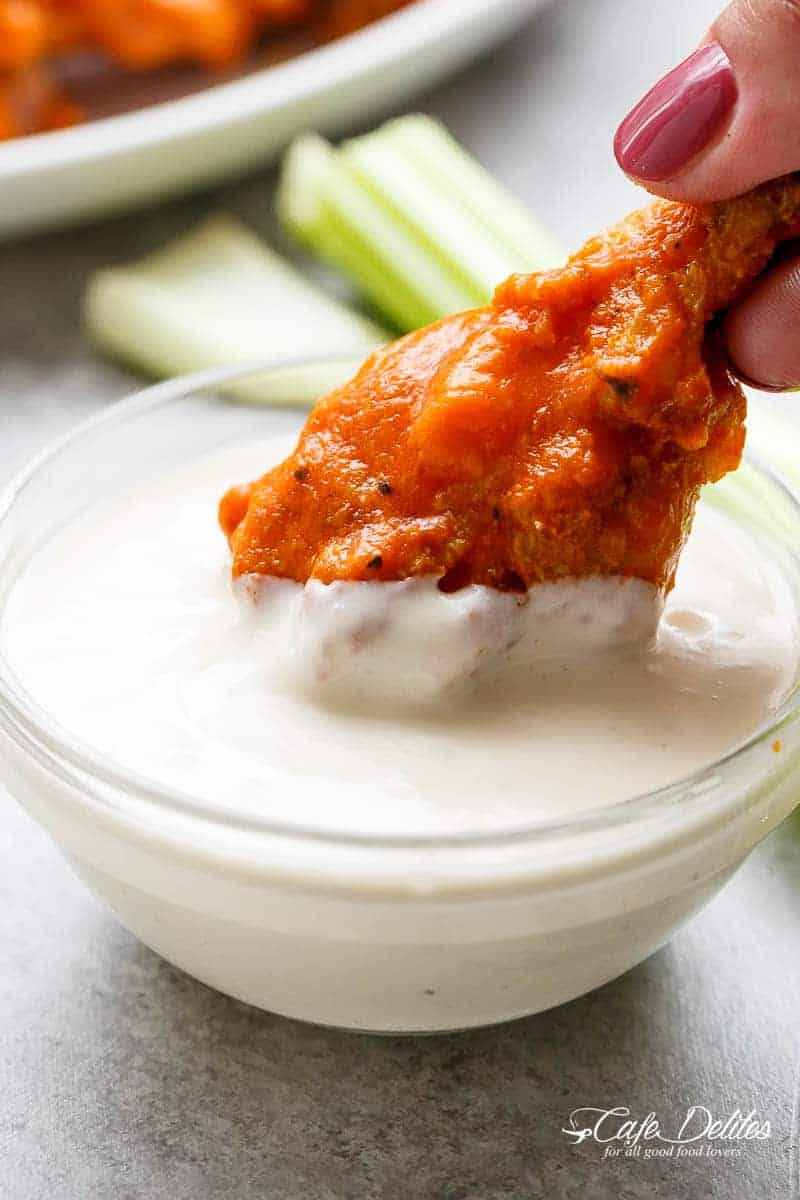 Since the 1960s, Buffalo wings have been the quintessential game day food served in bars, restaurants, or ordered as take-out in the United States. These Crispy Buffalo Chicken Wings are just what they claim to be: CRISPY. Without being deep-fried! Tossed in a wonderful Buffalo Sauce, they are a success not just at the dinner table, but on orders for the next day!
Hot Spinach Dip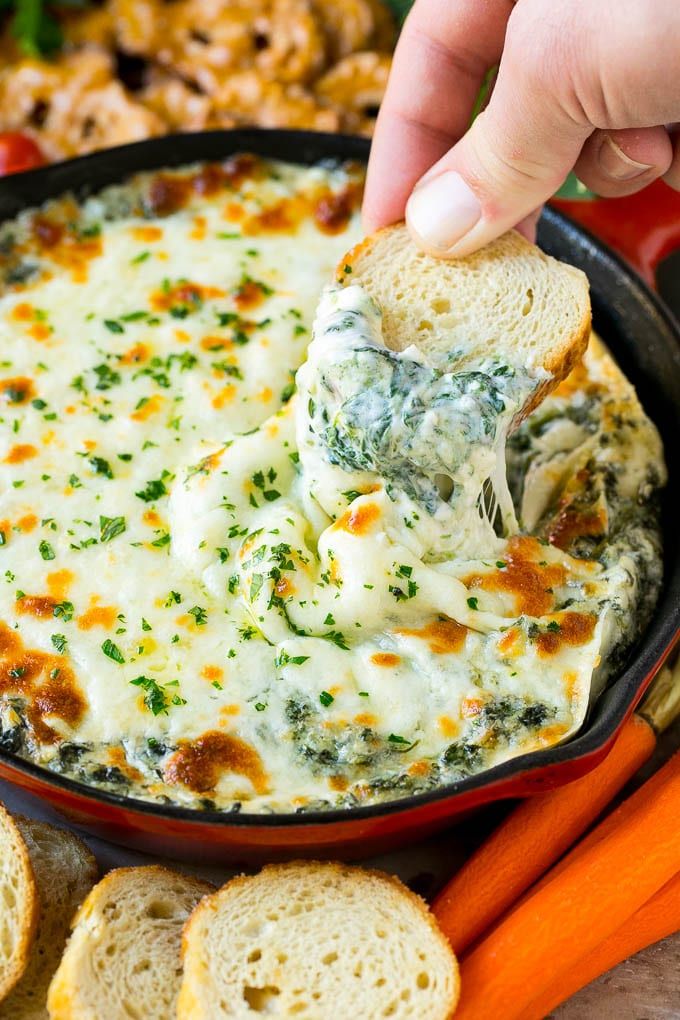 A mix of cooked spinach, three types of cheese, and seasonings, all baked together to melted cheesy perfection, is this hot spinach dip. A simple make-ahead party snack that will certainly be a pleaser for the crowd. Assemble it up to 8 hours earlier, and store it loosely covered in the fridge until you are ready to bake it. To compensate for the cooling time, you may need to add a few extra minutes to the baking.
Stuffed Cheesy Bread on Crack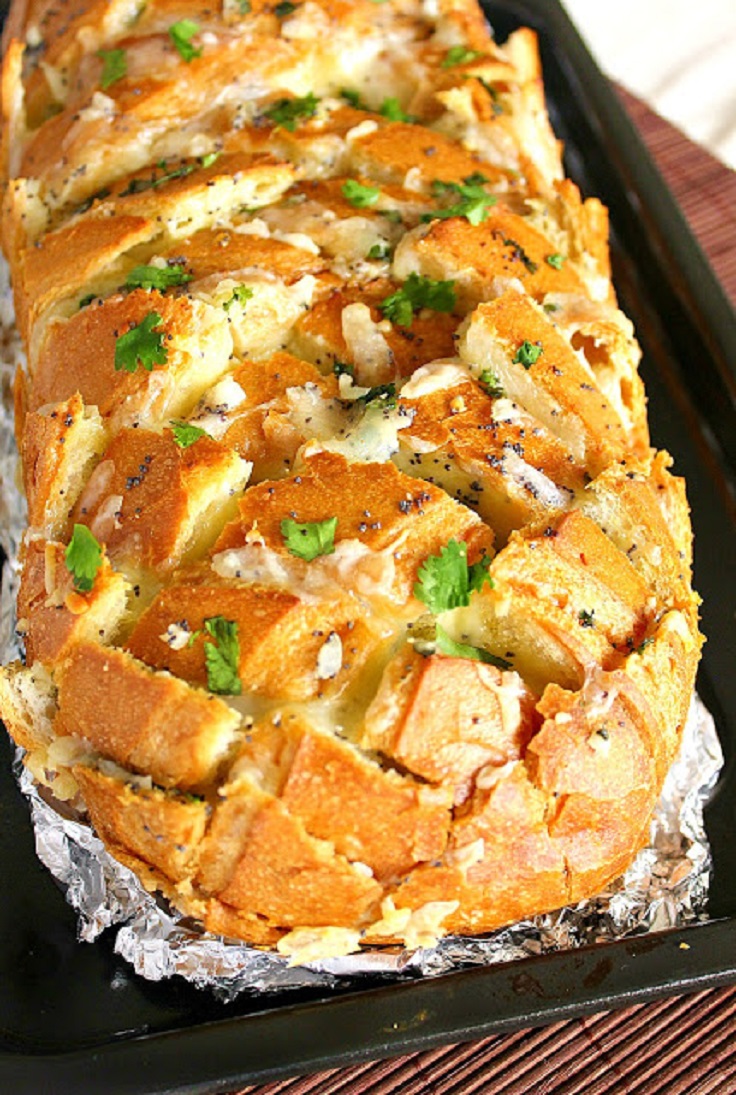 Italian Stuffed Bread is like cracked onion-garlic bread. Highly snackable after every slice, highly addictive, and finger-licking. Believe me, you're going to go nuts about it. The only problem is waiting for the bread to cool down before you dig in between those delicious cracks in the melted, gooey cheese. It's a real test of self-restraint, but it's all allowed on game night.
Buffalo Chicken Potato Skins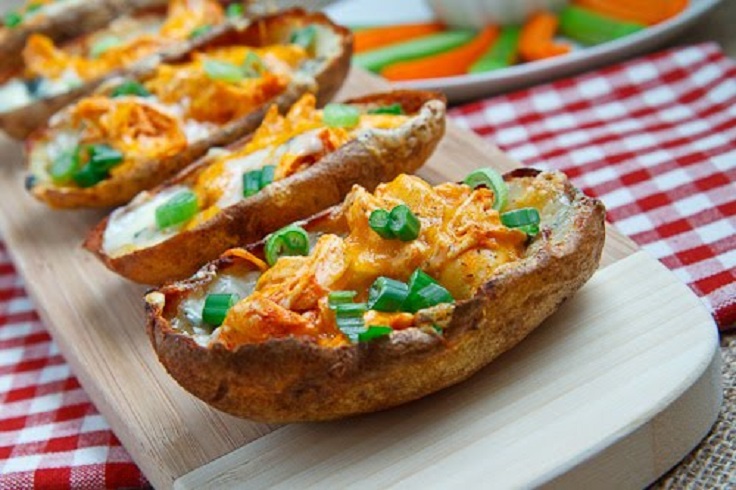 Spicy, cheesy Buffalo Chicken Potato Skins are perfect for every day of the week, no matter whether it's a Wednesday, or maybe Thursday. There's nothing easier to make than these potato skins. Not to mention how tasty and enjoyable they are. They are perfect for your next day of the game! An absolute crowd-pleaser, or a self-pleaser!
Stuffed Baguette
Of course, a hollowed baguette makes a great shell for any filling for which you are in the mood. And it becomes a neat appetizer until stuffed and properly chilled. Fill it with your favorite filling, you can bake it to make it crispy on the outside, and soft on the inside, and indulge in it throughout the game night.
Now that you've seen our list, get, set, and go preparing. Don't forget to let us know your creations and reactions in the comments below.