If you're someone who watches TV a lot, you'll agree with us when we say that one cannot simply stare at the screen with nothing on the living room table. Besides, popcorn and other snacks at the cinema are there for a reason. Despite knowing they'll slim our pockets and thicken our bellies, we just can't imagine our binge-watching sessions without them. The same goes for sports competitions, especially the Super Bowl, which lasts for hours.
The thing with the Super Bowl and any other sports competition for that matter is that we're more focused on getting the cheering crew together and the beer, rather than on what to have with the beer. Chips, hotdog, and fries, pizza… whatever, really. But, what do you say we include desserts this year? Super Bowl-themed ones. Just hear us out – we've prepared a selection of Super Bowl inspired football cookies that will amaze everyone who comes over to watch the game. And, if you don't mind a lot of guests in the years to come, these will definitely guarantee them.
From simple snacks you can make with your eyes closed (or while you're watching the Super Bowl musical performances) to chocolate miracles that will require your full attention, we have it all. All you need to do is read, pick your favorites, and get creative.
Super Bowl Football Cake Pops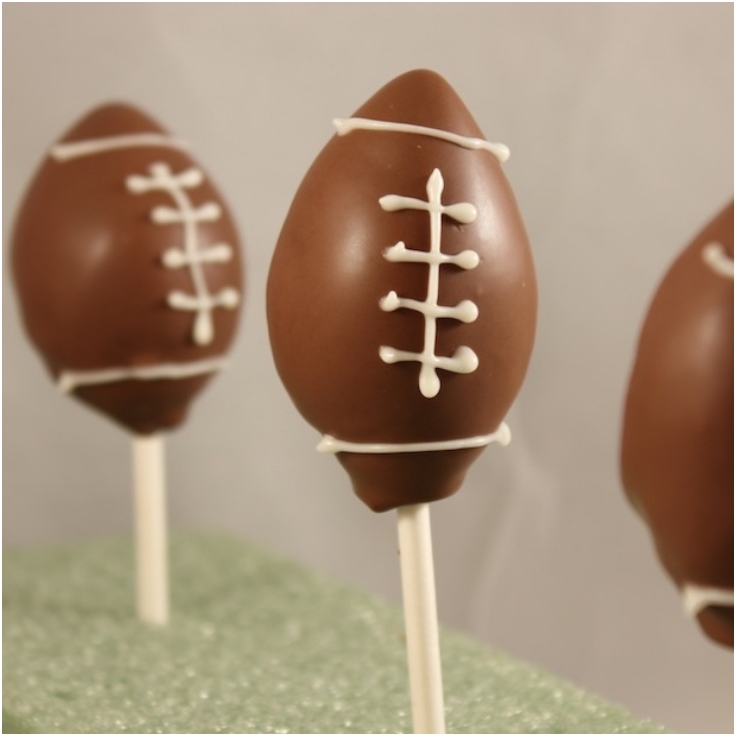 Who wouldn't want a cute-looking and delicious dessert that doesn't need to be cut? Just follow the link with the baking instructions, make football shapes and serve them on some lollipop sticks. That's it, they're ready for your guests. They're perfect for children too, as long as they don't get the idea of kicking them.
Fudgy Chocolate Stout Brownies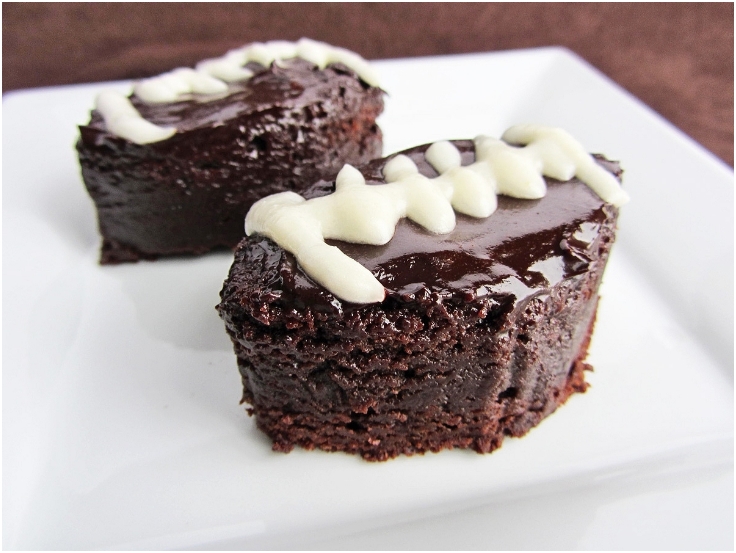 Speaking of snacks you can have with beer, chocolate brownies rarely come to mind. Especially when we use beer as their main ingredient. Well, surprise, surprise. These chocolate stout brownies are the perfect treat for the Super Bowl sensation. Add a little something of your own to make it your signature dessert, and people will remember them long after the game has finished.
Chocolate-Dipped Football Scotcheroos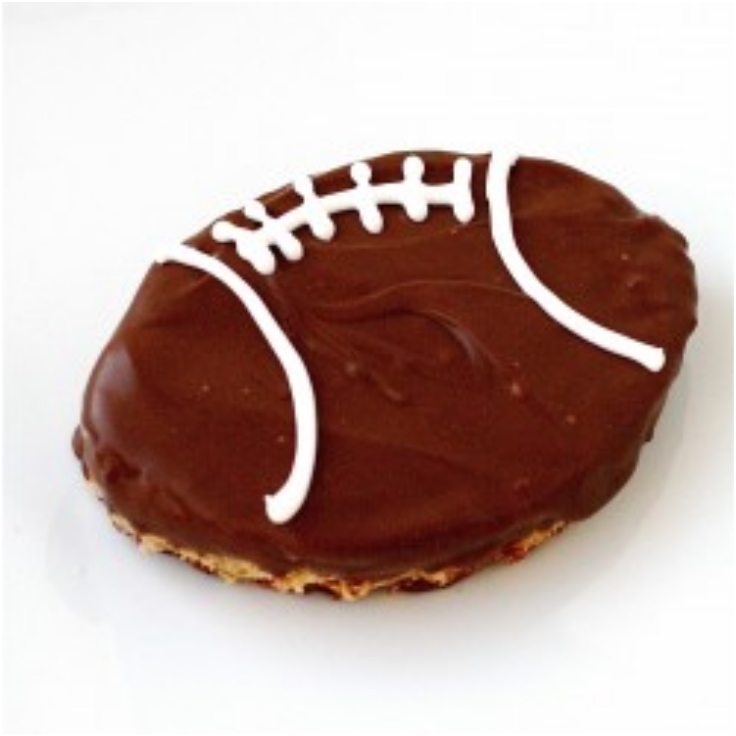 Yet another mouth-watering Super Bowl dessert you can add to your cookbook. Crunchy at the base, creamy at the top, and creative overall. With ingredients that are anything but ordinary, you'll certainly have a blast making them in the kitchen before they're devoured by your sports fanatics.
Super Bowl Cupcakes with Cake Pop Football Toppers
Ok, we know there's no such thing as being tired of cupcakes. How can you possibly be, when you can make them for any occasion and make them different each time. These irresistible Super Bowl cupcakes are no exception. Simply bake the grass cupcakes you see in the picture, add the footballs and make the cupcake wraps. And again, no kicking!
Popcorn Ball Footballs
Thinking of watching a movie about sports after the game? We've thought about that scenario, too. Instead of having plain popcorn (although they're never a bad idea) why don't you take a look at this recipe and get even more creative? You'll feel fulfilled and your guests will appreciate the effort just as much.
Chocolate Chip Cookie Dough Footballs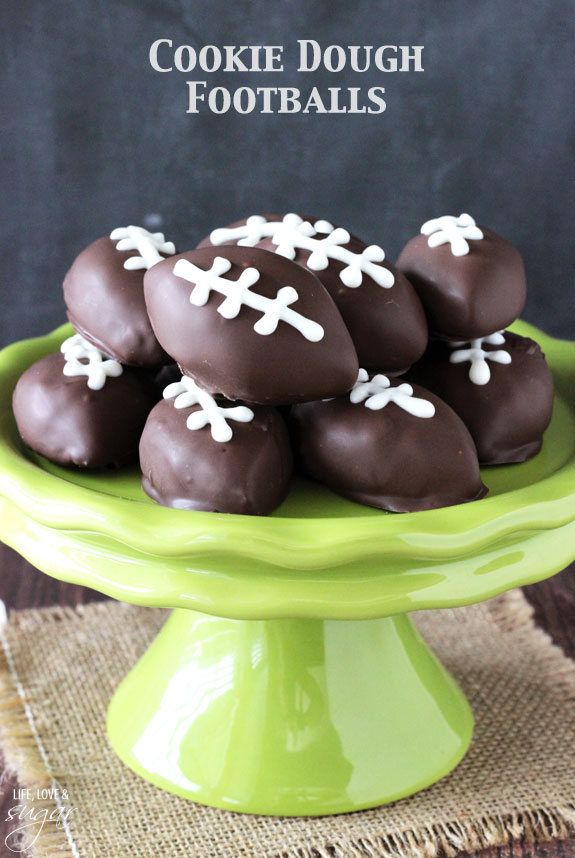 Chocolate-coated chocolate chip cookies – the best words you'll ever see starting with the letter 'c' (we can't believe that rhymed). Need we say more? These amazingly delicious treats are super easy to make and require no baking. Have we convinced you yet?
Super Bowl Football Sugar Cookies
We've officially started to get hungry. These sugar cookies look nothing short of adorable, and just because they take longer to make than the rest, that doesn't make them any less delicious. It's sugar cookies we're talking about after all.
The Ultimate Whoopie Pies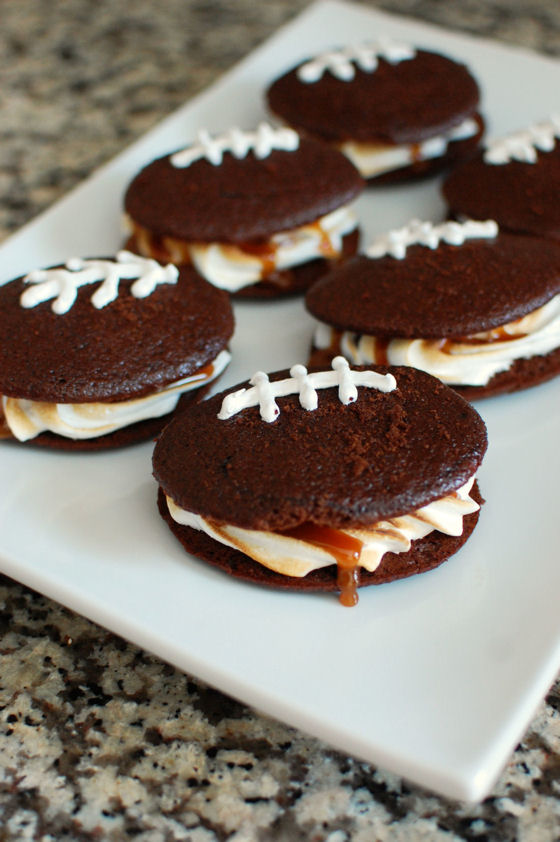 Ok, talk about aesthetically pleasing cookies. These Super Bowl roasted marshmallow whoopie pies are so rich in flavor and moisture from the caramel that you'll consider making them for various other occasions. Birthdays, 4th July picnics, you name it.
Frozen Footballs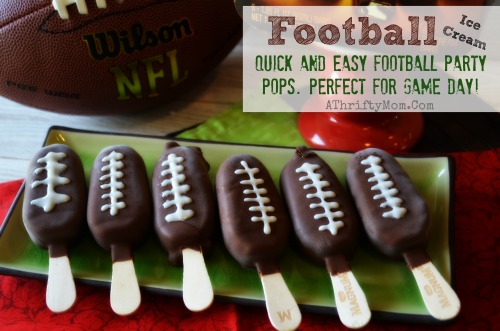 And now, we present to you – the most effortless Super Bowl dessert on this list. So effortless that if you have a child you can assign this task to them. Just make sure they finish decorating them while the chocolate is still firm unless you're willing to clean chocolate marks all day.
Nutella Chocolate Football Truffles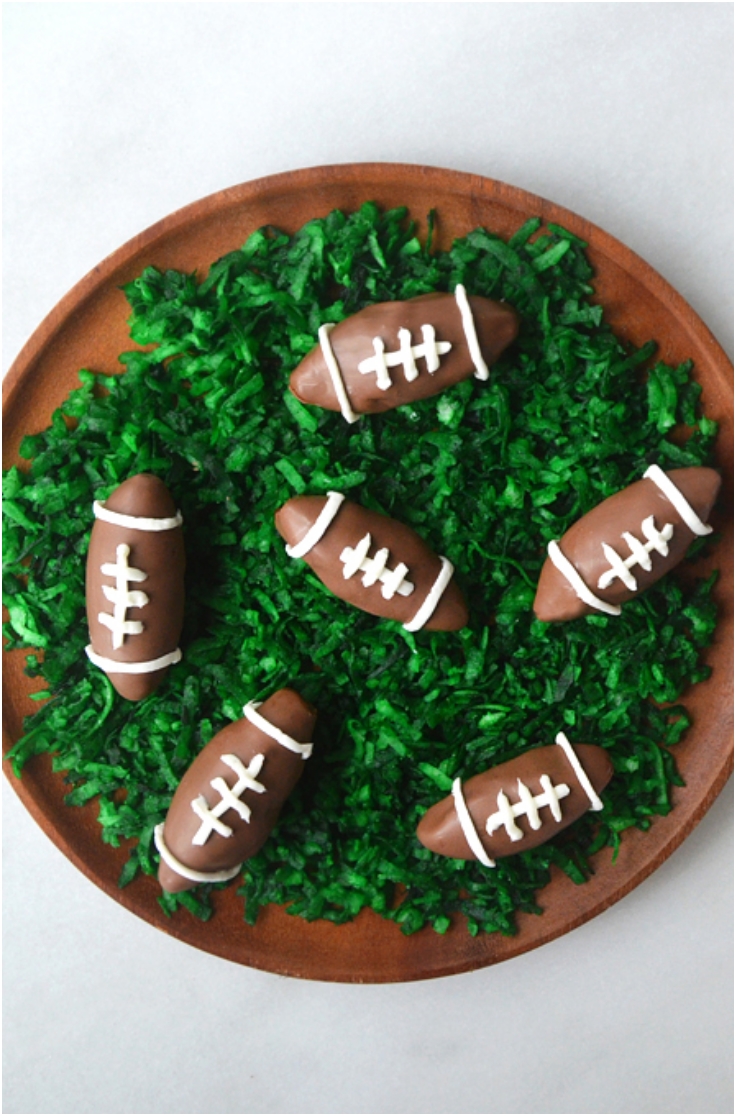 Now you're probably thinking: "Nutella, of course! How didn't I think of that?" Yeah, we get it. However, you'll be shocked to realize that the Nutella cream isn't the only one used in this recipe. Truly mind-blowing, right? Well, why are you still reading this? Head over to the recipe and see if this is the one you'll choose for this year's Super Bowl championship.
Have you decided on a recipe yet? If not, we don't blame you, as this is not an easy task. If you liked one of these or you already have one you'd like to share with the rest, you know what to do – let us know in the comments below.