There are so many amazing things we are missing living in our urban environment. With our modern and fast-paced way of living, we rarely devote time to enjoy nature. And that is very sad!
Our Mother Earth has given so much beauty for our eyes and souls that you can never get enough of it. The 10 wonderful photos that you will find below are just a snap of all the amazing world that's out there!
Whether you adore high mountains, rivers, lakes, animals, or even insects, it will not cost you much to visit the nearest place and enjoy the calmness of nature and devote some quality time to yourself. Free your spirit and explore the Earth!
1. The Giant Lake Swirl Phenomenon, Oregon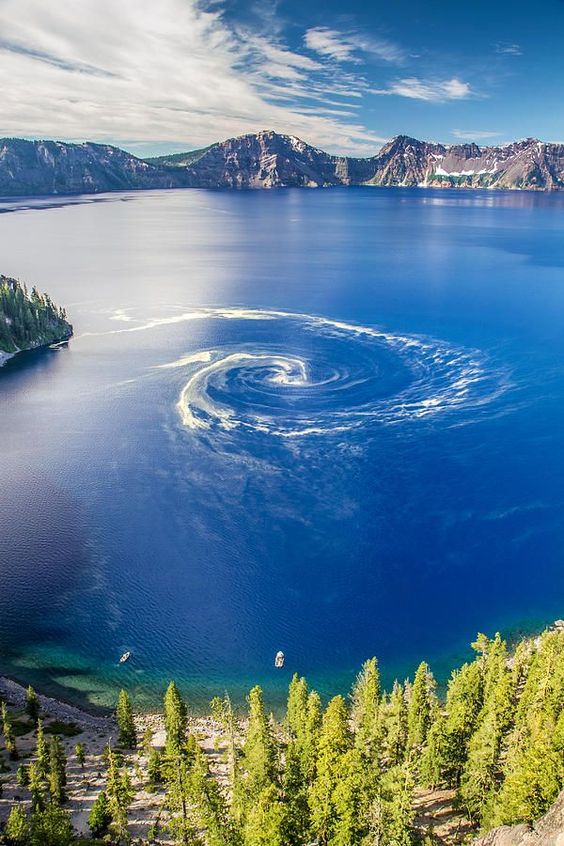 Photo by Francois Gohier
Planet Earth has its way to amaze us endlessly especially when a giant swirl of pollen formed on the surface of the crater lake is none but amazing. The lucky photographer aka, there at the right place at the right time, Francois Gohier, was there to photograph the 5th oldest national park in the United States unique event. The lake took shape back 7700 years ago and was fed by rain and snow, where nowadays many mammals, birds, fish, and wildlife, in general, can be seen and appreciated. You would be in aura with this place. One of the finest examples and phenomena on Earth.
2. Wild Zebra, Kenya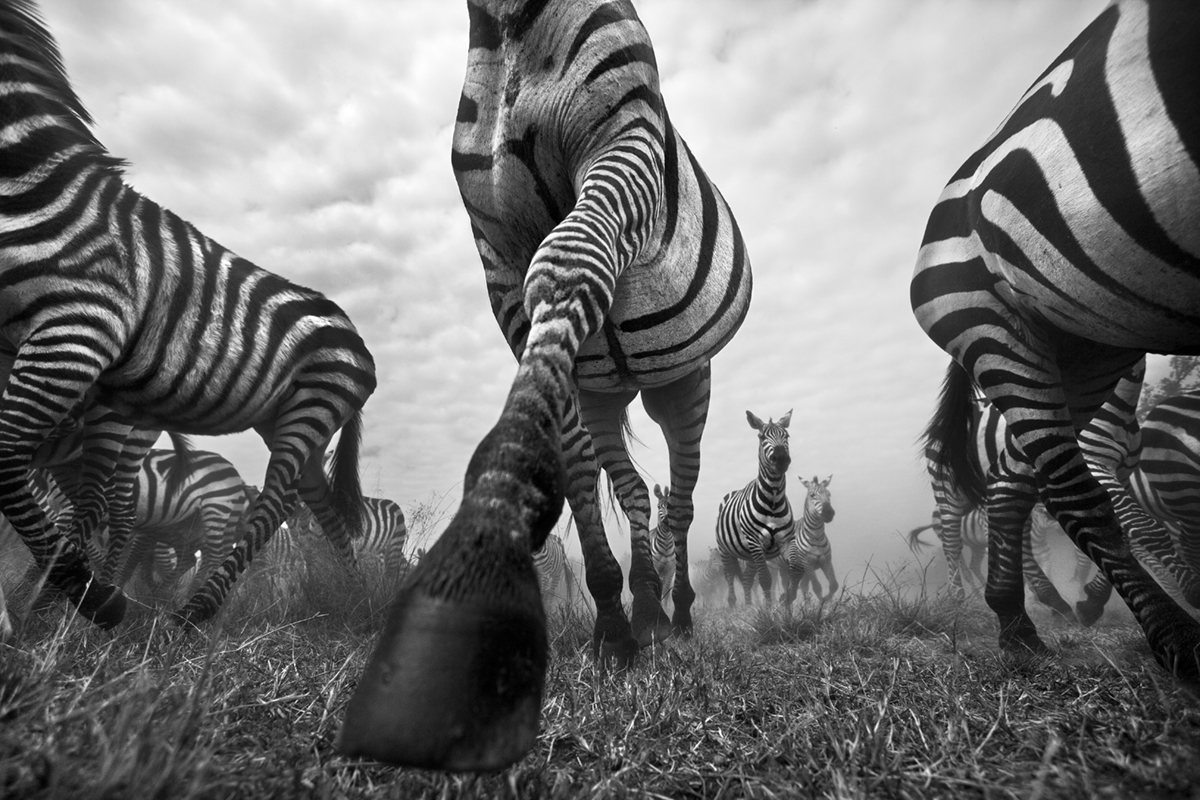 Photo by Anup Shah
Anup Shah won the 2019 best photography award for the best shot and luckily did not get injured while doing so. The Kenyan birth of the famous picture was bravely taken and represented in black and white portraying the natural unique stripes of the animals running wild as a clan. The ability to have taken such a sharp image under such conditions is a testament of bravery and determination and we believe a well derived first place for Anup. We really get the sense of speed even at a standstill.
3. Sakurajima Vulcano, Japan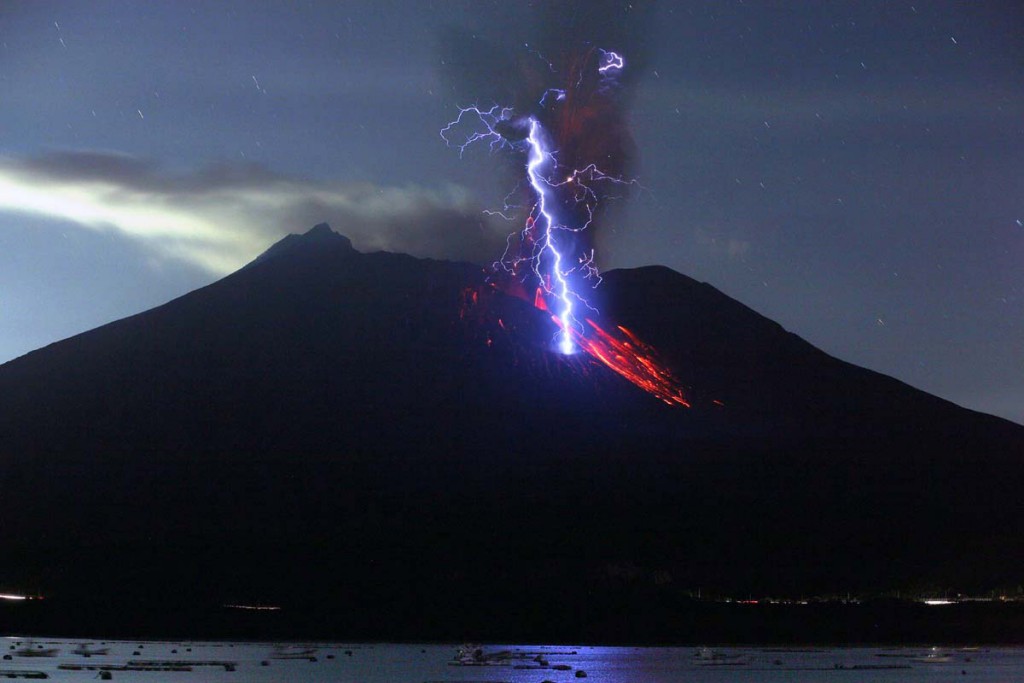 Photo by Takehito Miyatake
Patience is not for everyone. However, for our very own Takehito Miyatake, this comes naturally and has inspired many more to follow suit. The perfect photograph can sometimes take years. Endless tens of thousands of shots taken for the hopeful one picture winner. This photograph came to life and was possible when the eruption of the famous, then dormant volcano, erupted. He described the moment as the "light of Japan" and the natural landscape, and the connection between land, water, and sky all came into play.
4. The Hummingbird Wings, Brazil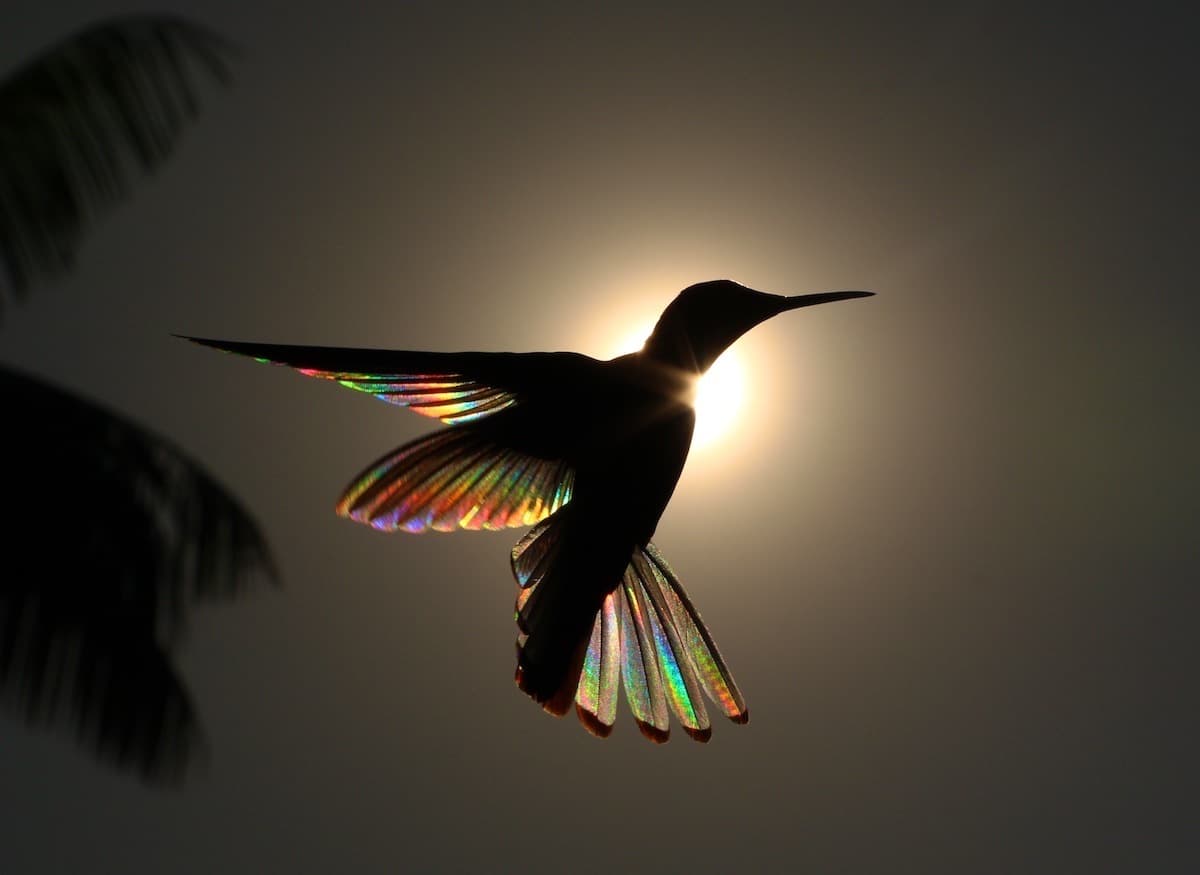 Photo by Christian Spencer
Christian Spencer was responsible for an astonishing picture capturing at the very exact perfect time not once but on seven different occasions. This was taken at the Itatiaia National Park where he has been working for the past nineteen years. Originally from Australia, Christian had followed these little birds for years and managed to catch the rainbow-like feathers of the hummingbird as the sunlight hit the tail and wings. What's even better to know, especially nowadays, no photo manipulation was injected into the final touches. It was fully possible through skill and time.
5. Waterfall On Fire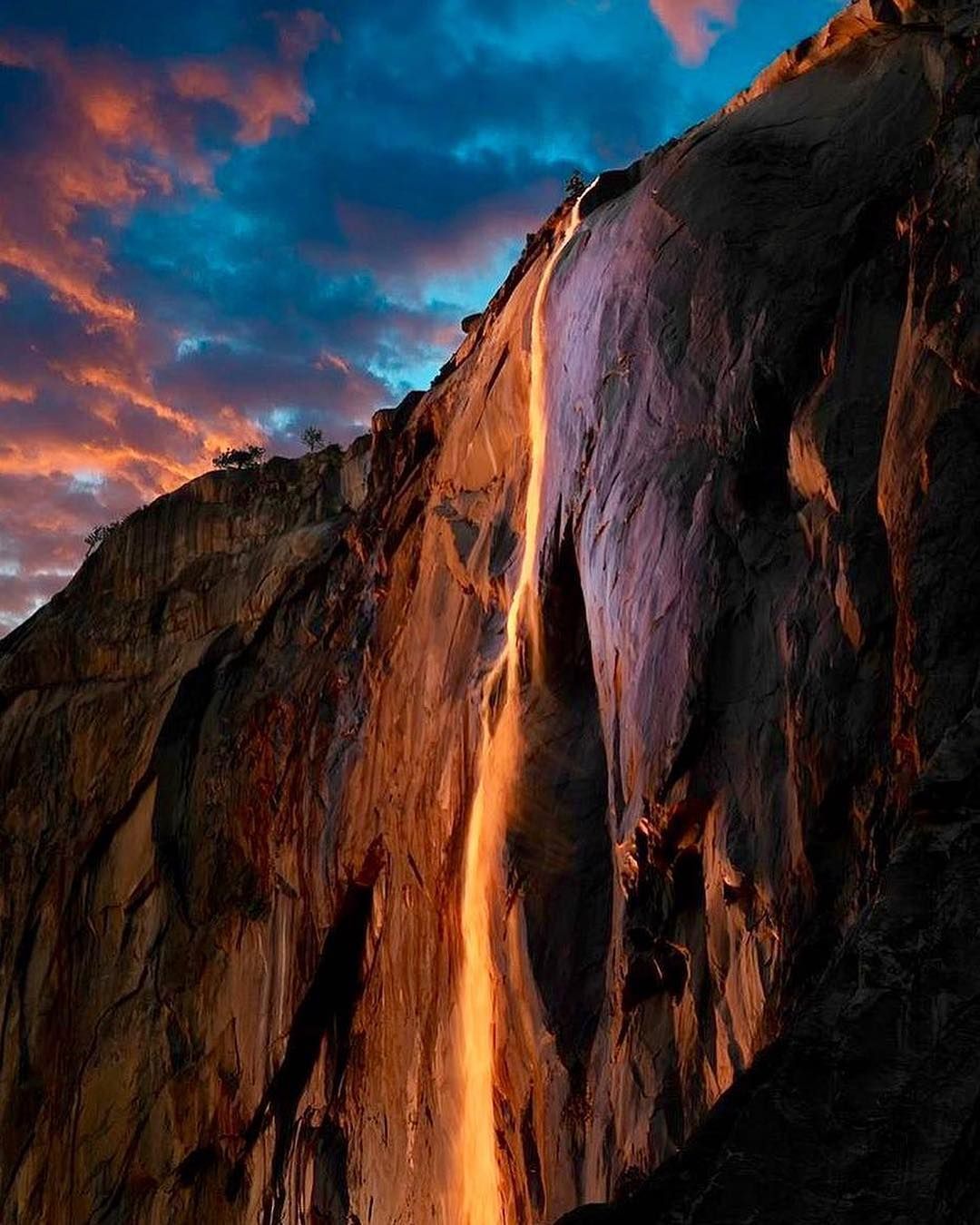 Photo credit to Galen Rowell
We spoke about volcanoes as we know them, all fired up. One does not expect waterfalls to deprive themselves of a little fire. But through calculated genius, time, and patience, photographer Galen Rowell first took the lava and on fire like a waterfall, in the middle of the winter months in 1973 which many more amateurs and professionals alike followed suit. The shadow of El Capitan sweeps across the face of the cliff to align perfectly with the Horsetail Fall. This photography does justice to the artistry behind a great eye.
6. Burning Forest, Siberia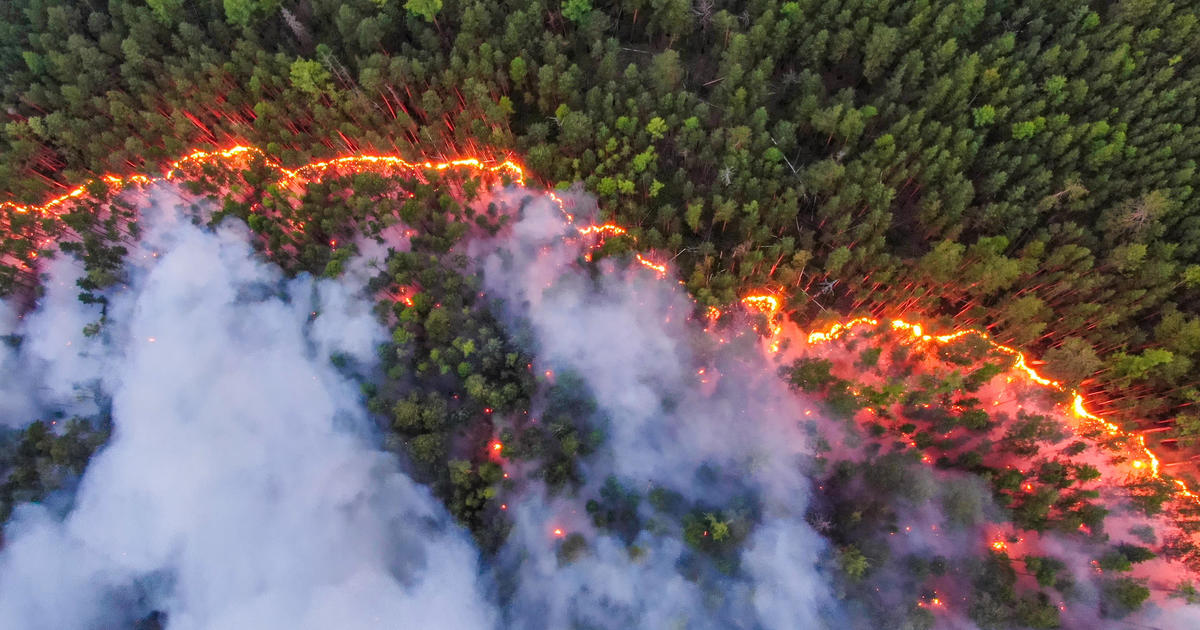 Photo credit to news.mongabay.com
It's a spectacular scene indeed that deserves the right to be exposed within this top 10. It's an important piece of photography of the Siberian boreal forest, in Russia. 2020 has been more than challenging for us and nature alike and we believe this has described so much about the pain this year has caused for most of us. It's a painful yet beautiful aerial shot taken by drones in the height of summer of 2020 that had unusually high temperatures throughout the months. A special thanks to Greenpeace International for these eye-watering images of what's really happening on our doorsteps.
7. The Bee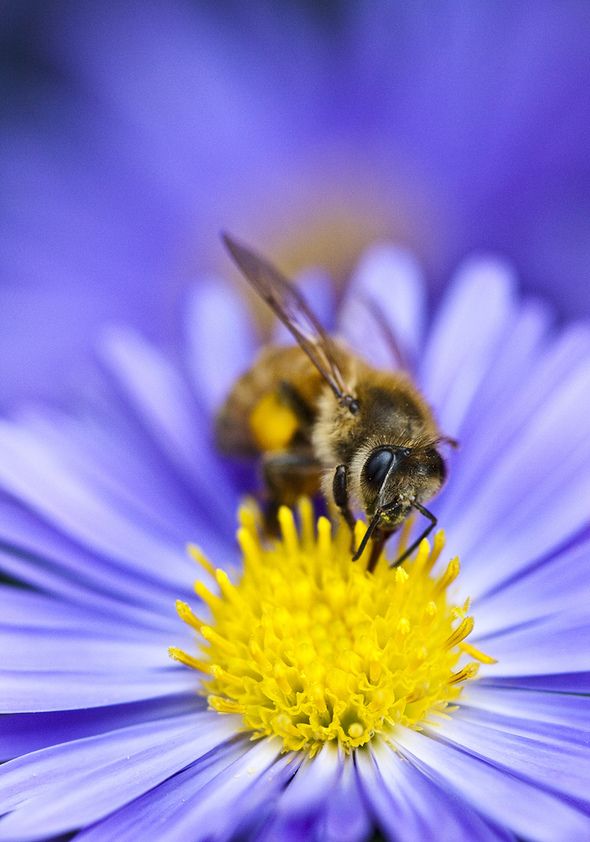 Photo credit to pinterest.com
A marvelous photograph of yet another brink of extinction species that is ever so important to our ecosystem. The bees due to deforestation have had a critical impact and since their environment has altered greatly, they have been harder and harder to spot. Declining fast, this photograph pays respect to the little honey wonders capturing the simple yet intricate beauty of nature. And we're not doing a great job looking after them. The bee clearly is feeding on the flower nectar to wow us, yet again, with the delicious liquid, most of us love and adore.
8. Atacama Desert, Chile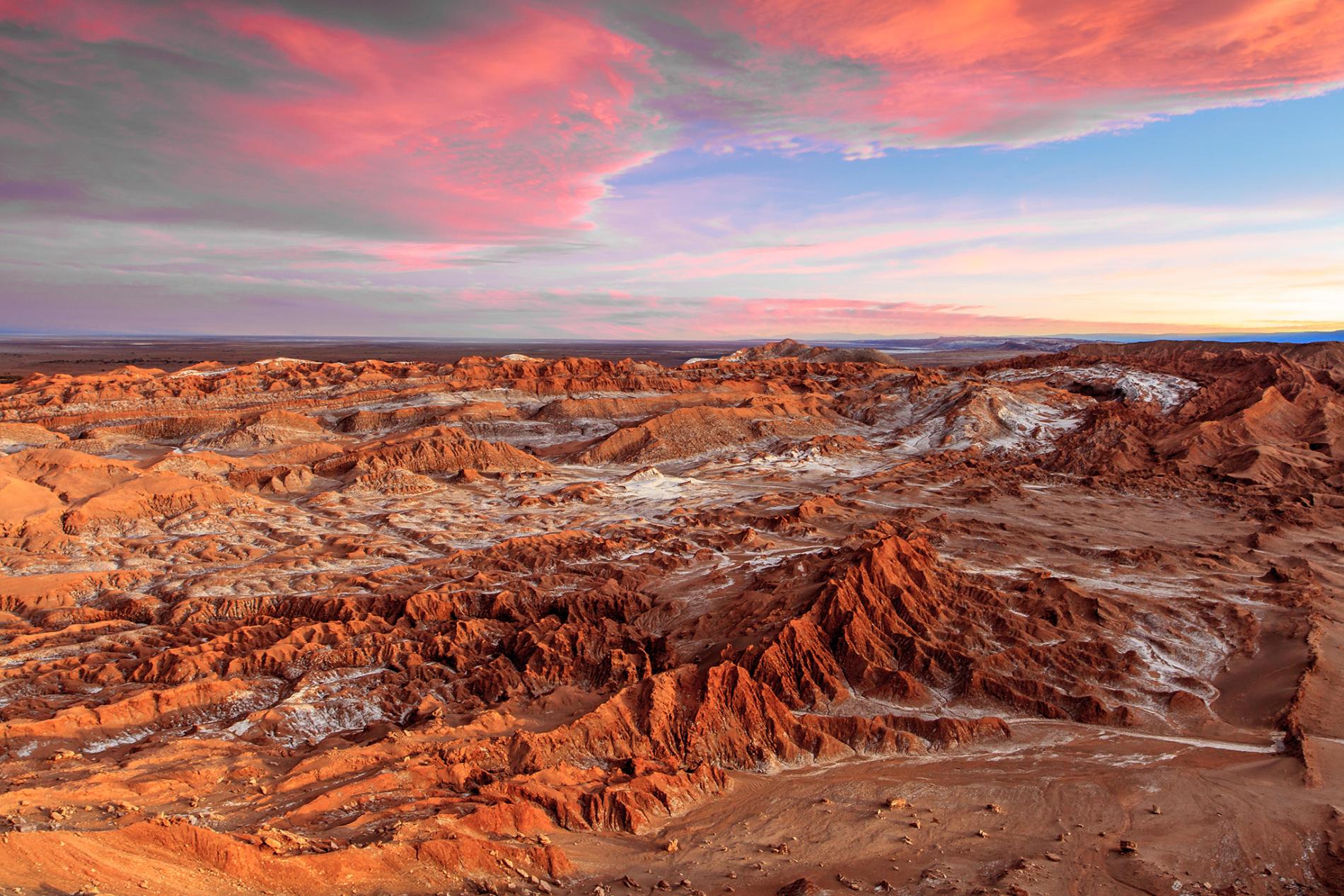 Photo by Giulio Ercolani
The sound of the wind caressing the dunes under the warmth of the sun so much can be heard from this photograph. The feeling of emptiness but surrounded by nature's fascinating music would have been a sensation of rebirth. The Atacama desert is the driest place on Earth as the Andes and the Chilean coastal range is at such heights that it prevents moisture from reaching it from the Pacific or Atlantic ocean. Yet, life is there too and has been for thousands of years.
9. Sunrise In Lake Louise Lodge, Alaska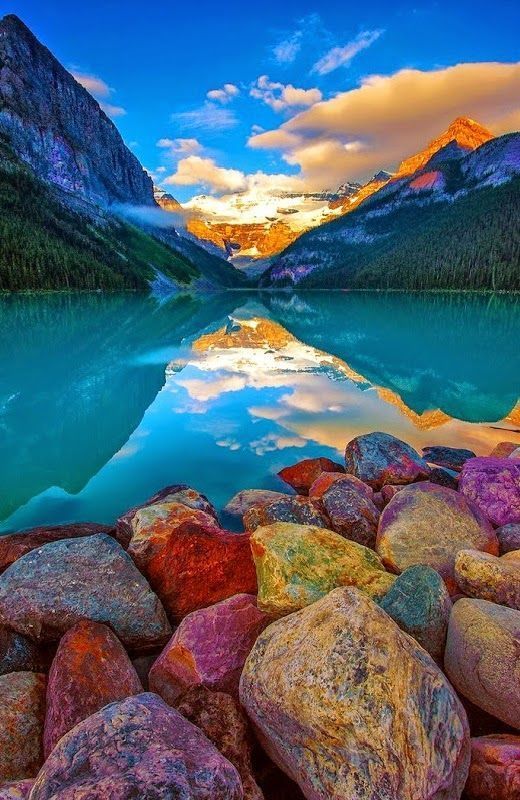 Photo credit to pinterest.fr
Nature has ways to impress us and play with our mind-affecting every inch of our bodies filling it up with thousands of wonderful signals in seconds. Nature's colors are reminding us to get out of the office and get to the wild every so often to admire what it has to offer us. A breath of fresh air takes on a new meaning. Even our eyes are drowning in those beautiful, incredible multitude of colors without the assistance of any photo disruption. An actual and true representation of what nature is capable of and it seems that it is now time to really stop taking it for granted. Let's open our eyes.
10. Penguins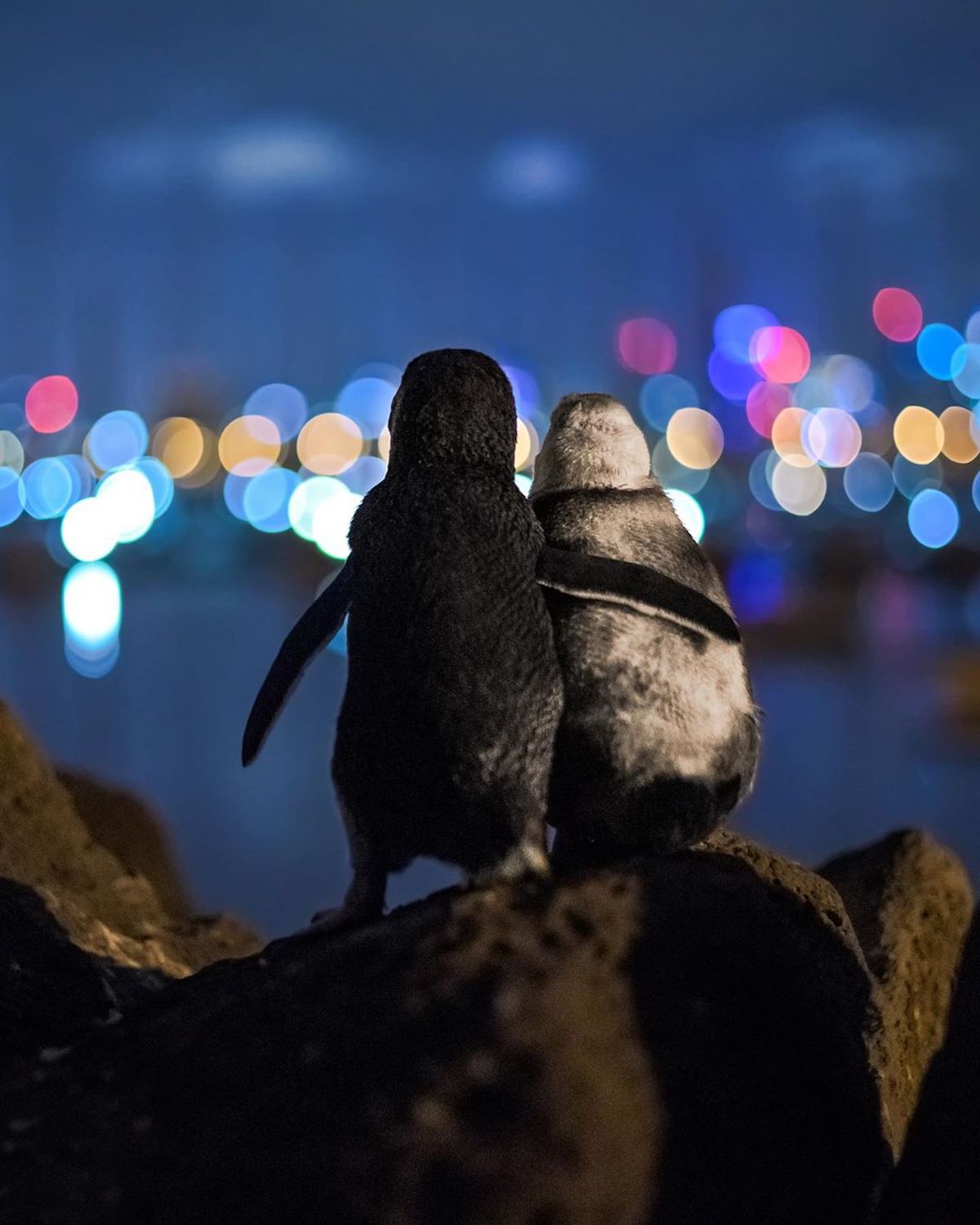 Photo by Tobias Baumgaertner
Two widowed penguins overlooking the Melbourne skyline together, taken by Tobias Baumgaertner, won the best photo of 2020. The pandemic has left us wondering more about what would become of our planet and our effect on wildlife, its habitat, and in this instant, our glaciers. We are melting away 100 years' worth of ice in the space of 20 years. And, it isn't getting better. The photograph is perhaps one of the last few that will ever be taken as it might not be with us in short years to come. The penguins as we see are reuniting for their mating, yearly rituals seeking food and shelter at the same time.