As soon as the first glimpse of a warm spring breeze sets in, the season of sitting in your yard may begin! Barbecues, get-togethers, drinks, guitar sessions, or simply chilling outdoors after a hard day's work… It goes on and on, and we feel like grabbing a glass of something potent and stepping outside ourselves. But not before making sure you got what you came here for.
And that thing is ideas on how to have a backyard that is the source of your pride, and the envy of the entire neighborhood. Are we right? If yes, keep scrolling, because you're in the right place. Our suggestions include anything your heart (and behind) could possibly desire, even though they are "only" ten.
Stony Porch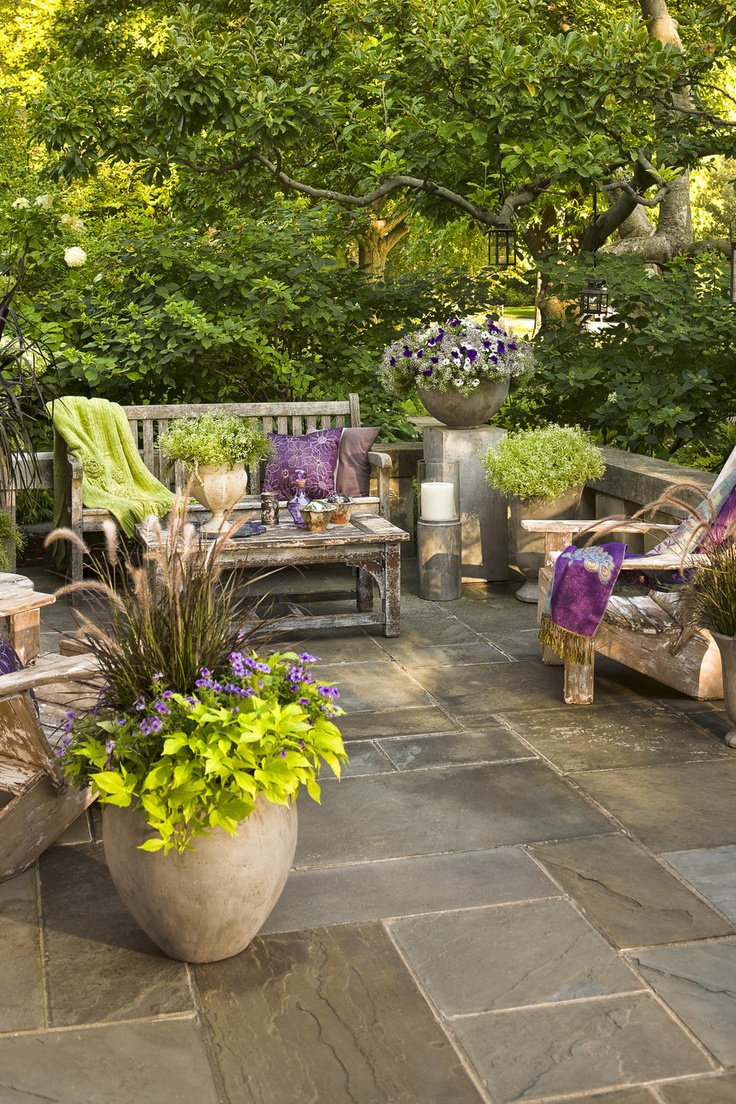 There's nothing rolling about these stones. In fact, as you can see, they are pretty rectangular. Nevertheless, they work like magic, and they make sure your patio looks like something out of a fairytale. Now all that is left is your living happily ever after.
Movie Theater Campout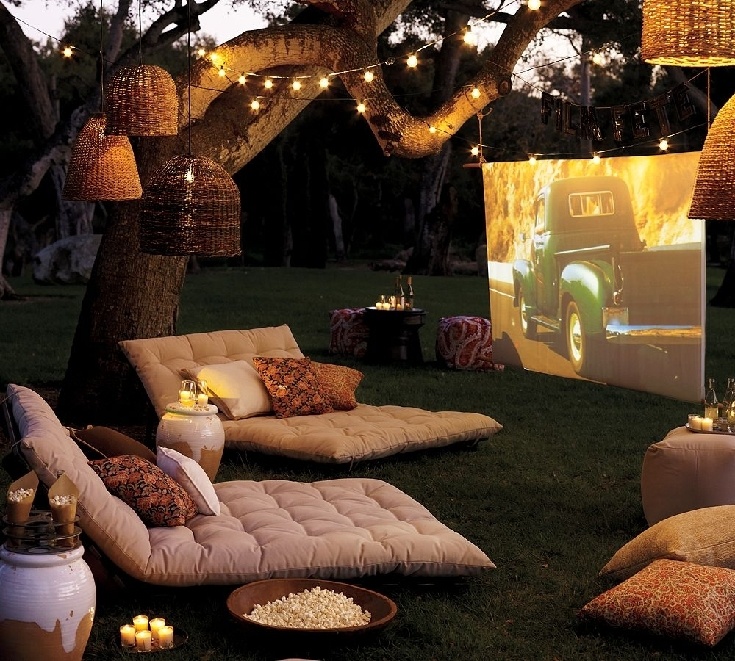 If you feel like dusting the good old projector and throwing an unforgettable experience for your family, guests, and your next-door neighbors, it doesn't take much. Let the magic of the greenery do its thing.
Colorful Garden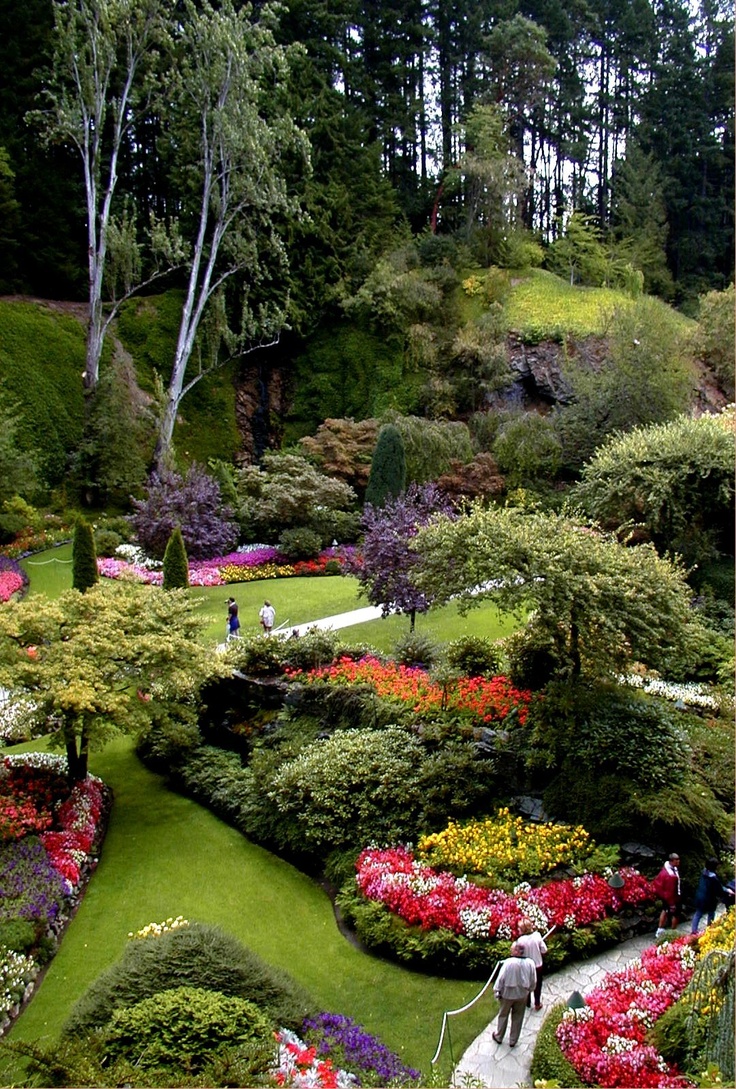 The Chinese say that 'It is better to be a warrior in a garden than a gardener in a war'. With a garden like this, you can be anything you like. The sight of it alone is enough to soothe your senses and calm even the most disturbing thoughts.
Swim-in Movie Theater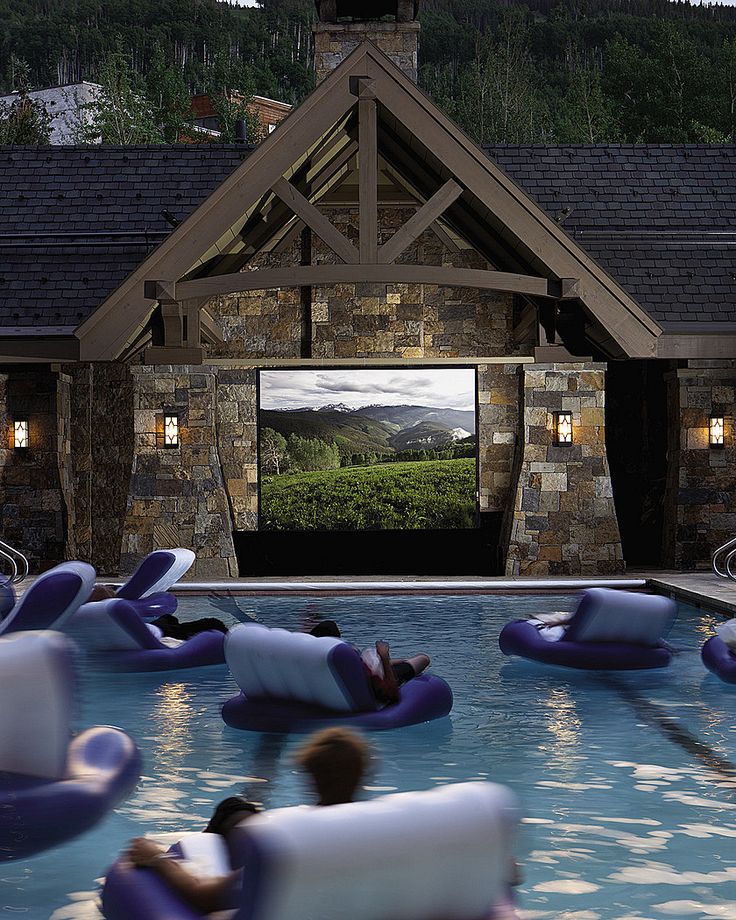 You heard about a drive-in movie theater, but how about a swim-in? Or, you know, float in? If you happen to be fortunate enough to have a swimming pool, and some decent wall space at one end of it, then this is just for you!
Beachy Style Pool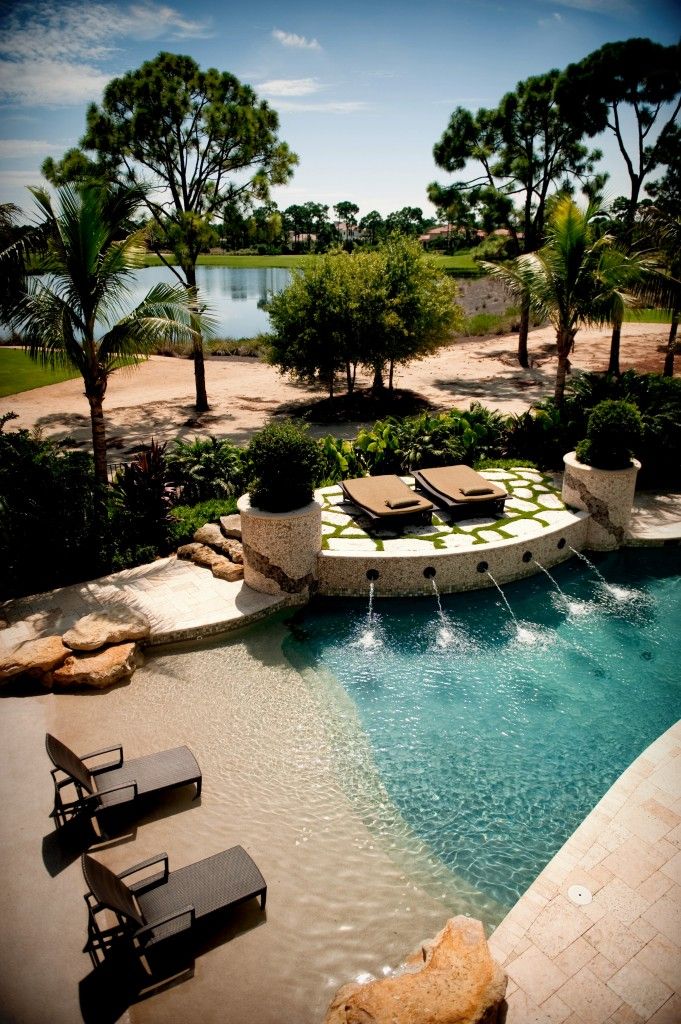 Once again, why bother to pack up and go to the beach if you have been blessed with a pool? With the right amount of inclination and some sense of finesse, you too could be enjoying sunbathing in your very own mini beach.
Paved Fire Pit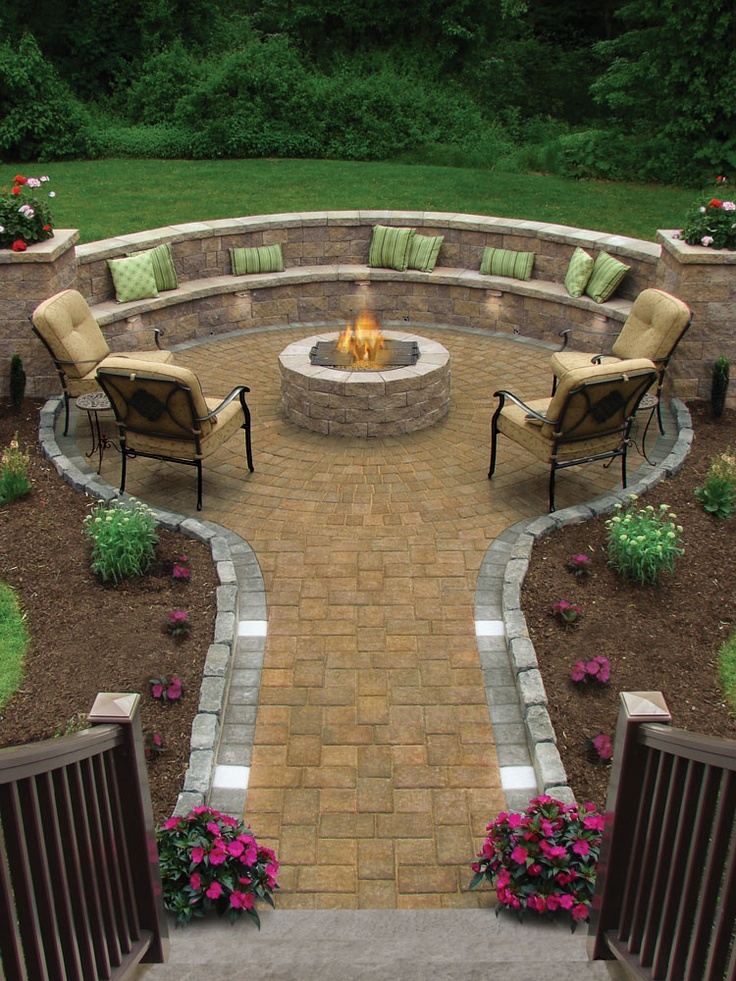 The fire pit is the dream of every barbequing dad. Still, it does not have to be that way. It could very well be the central point of a cozy, paved sitting place for the whole family to gaze at the stars while being kept warm by the cracking logs.
Pergola With Ancient Style Pillars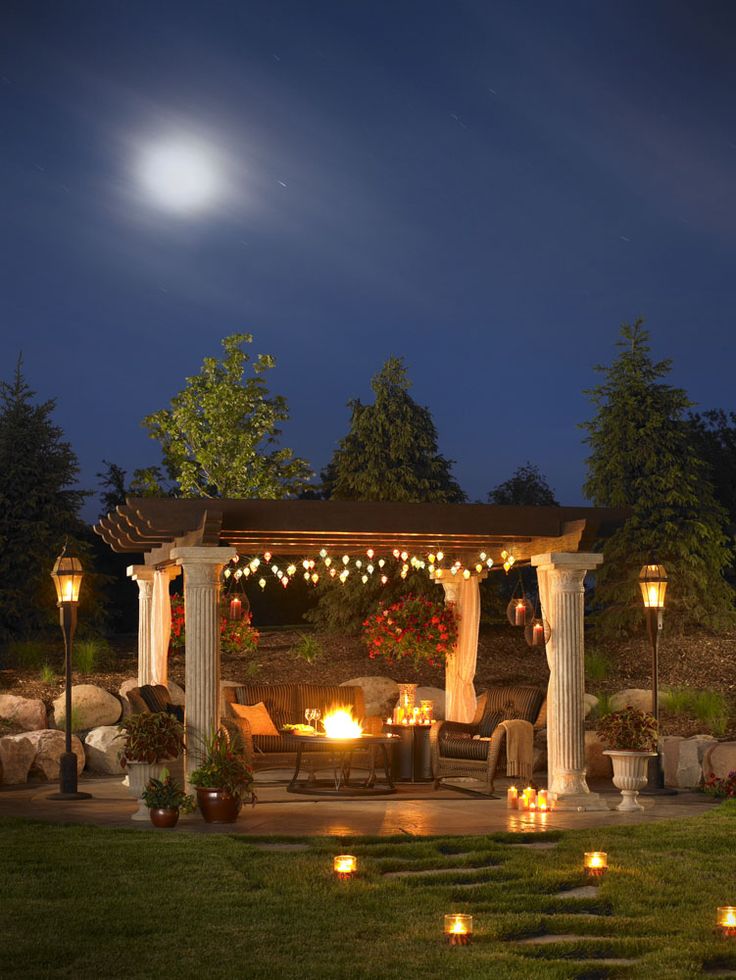 Have you ever wished you could wine and dine as the ancient Romans and Greeks did? Well, look no further than this amazing pergola with sublime doric pillars. Or maybe you are more of iconic type of person? One way or another, this is how you spend a summer evening in style!
Stone Cascade Pool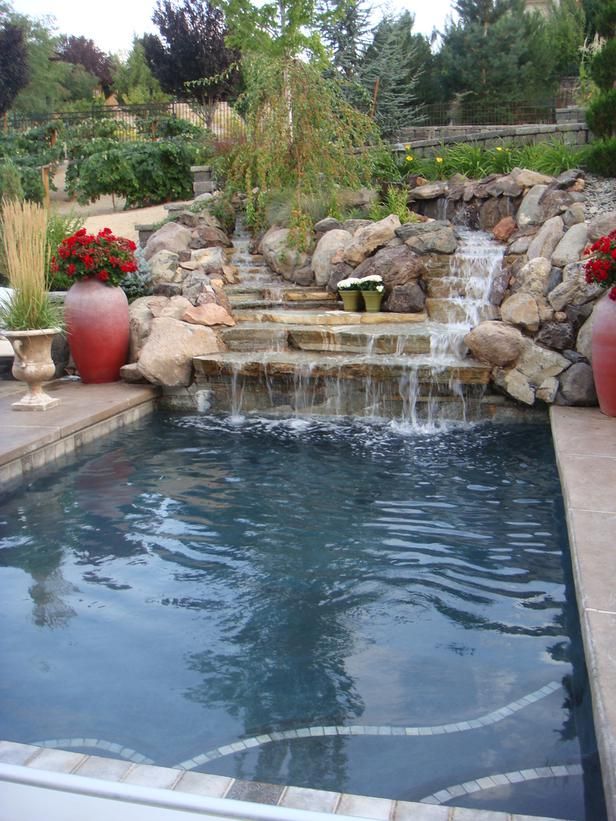 Seeing water cascade to your favorite place to unwind is a dream for anyone who loves living in style! Nothing calms the mind and soothes the soul like the wonderful freshness of a waterfall, even if it is only a miniature one.
Fountain Pool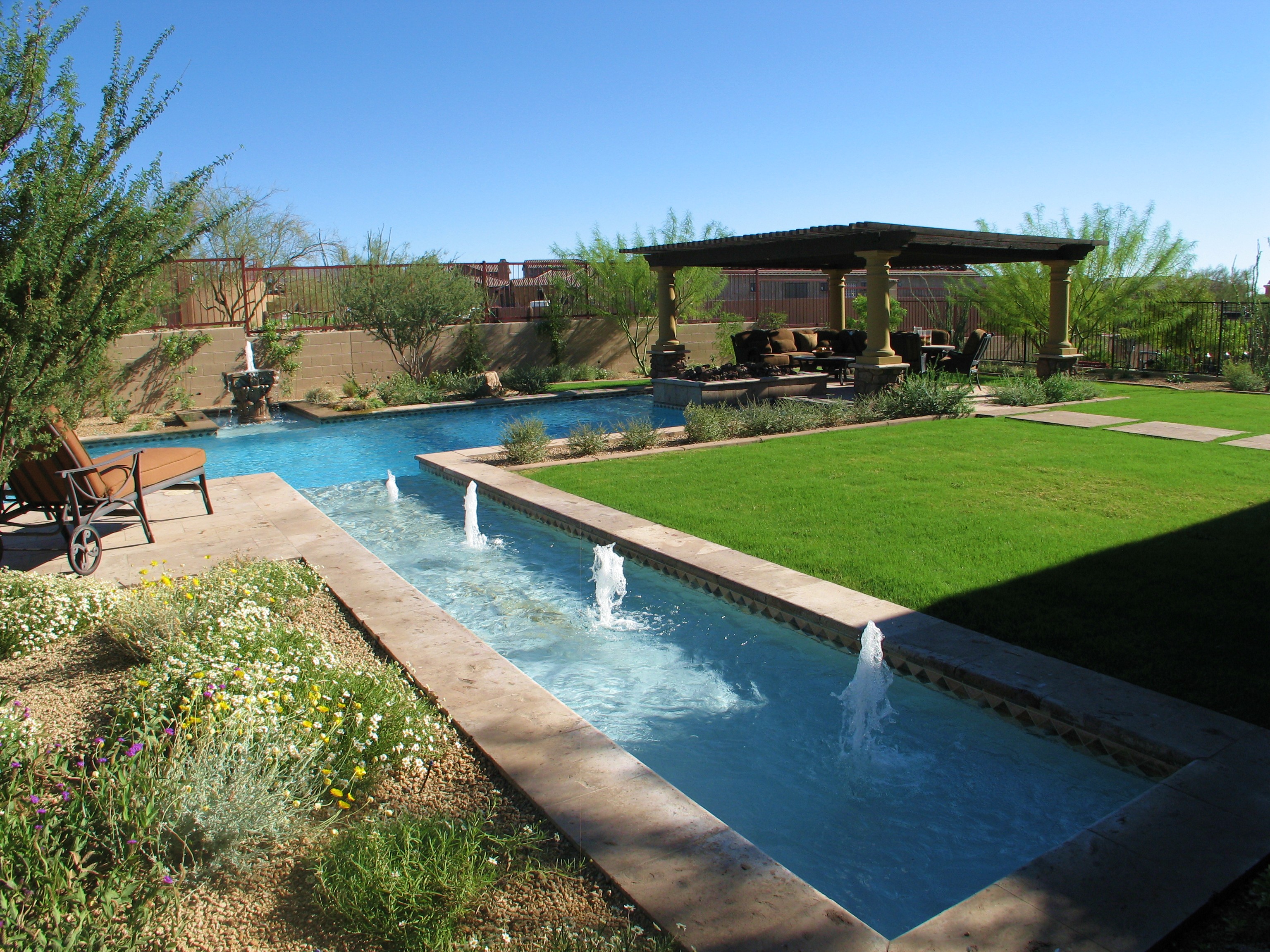 Ain't no fountain when she's gone. Or was it sunshine? Who cares! What you are seeing right now is a proper fountain, neatly embedded to an awesome swimming pool. With it, you can bask in as much sunshine as you want.
Sauna Style Hot Tub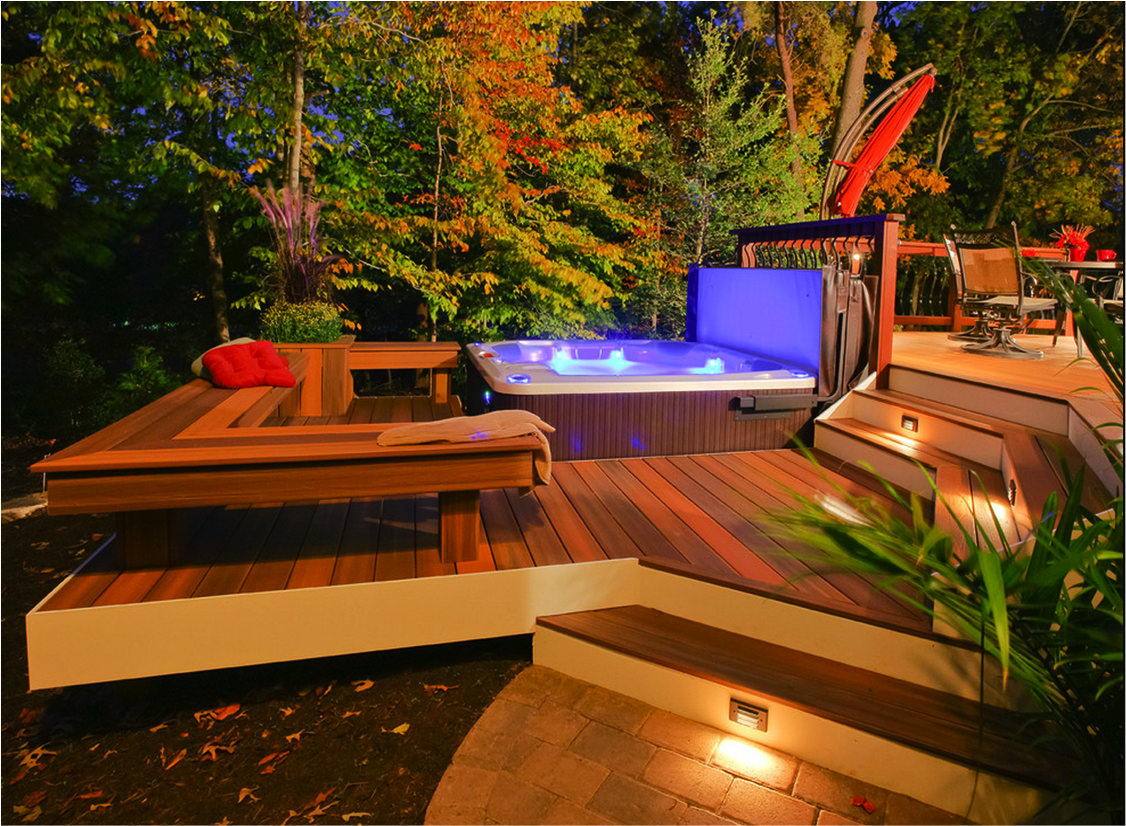 This may not be the time machine that sent John Cusack and his friends back to 1986, but it will surely provide some much-needed outdoor warmth when you want to relax in some bubbly water during the cold months of the year.
Lo and behold, we have reached the end of our list. So, what do you think of our selection? Is it extravagant enough for you? Or is there perhaps something you would like to add or do differently? Please let us know all your thoughts in the comment section below.