Everybody loves a good action movie. The thrill, the suspense until the very end, and all those cool fighting scenes, that never or rarely happen in real life. It takes certain skills and dedication to be a good fighter; it takes even more to be a good actor, but you can enjoy a great action movie when those two combine.
There are many action movies and even more actors in that genre, but when talking about the best, although it's a hard thing to choose, we might say that these 10 actors deserve to be considered as 10 of the best action actors in the world.
10. Steven Seagal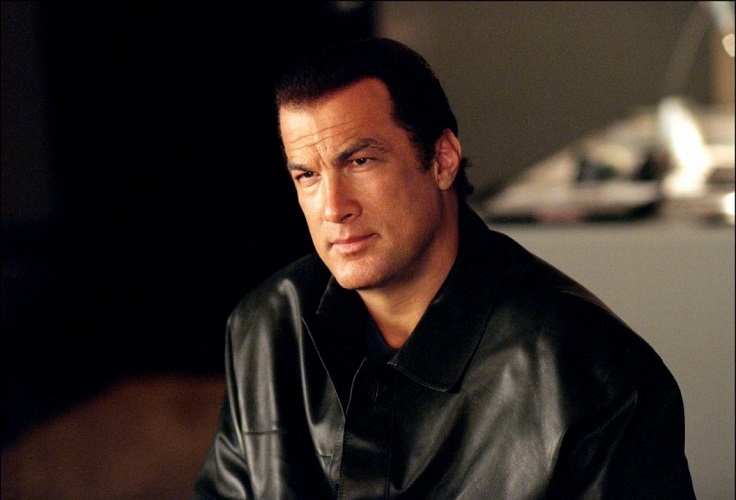 Steven Seagal is an actor from Michigan who spent his career acting in action movies. At age 17, he went to Japan to teach English, perfect his martial arts, and study Zen. His first movie was "Above the Law" in 1988, and it was his start to a great career of action movies, like "Hard to kill" and "Under Siege," which was probably his most famous role, where he played a former S.E.A.L in a mission to stop a gang of terrorists. Seagal's fighting style is different from others; he carries himself differently and wears an all-black outfit in most of his movies.
9. Chuck Norris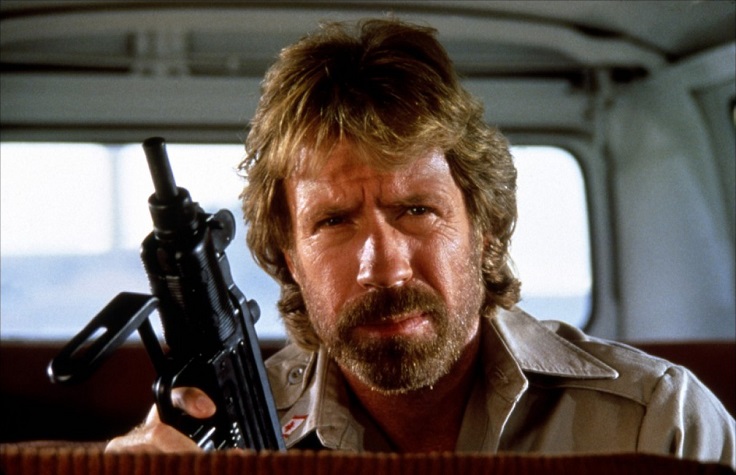 via www.uzitalk.com
"Chuck Norris will never have a heart attack. His heart isn't nearly foolish enough to attack him." Yes, yes, we are all familiar with these jokes about him, but jokes aside, he is one of the best action actors in history, "the one who never lost a fight." His career began in the 80s' after the advice of Steve McQueen to become an actor. McQueen was a karate student in one of the many Norris's karate studios. After his success, he even starred in his own television series in the 90s' "Walker, Texas ranger." Possessing a more contemplative side, Norris has written several books. He published his autobiography, "The Secret of Inner Strength," in 1988, becoming a bestseller.
8. Mel Gibson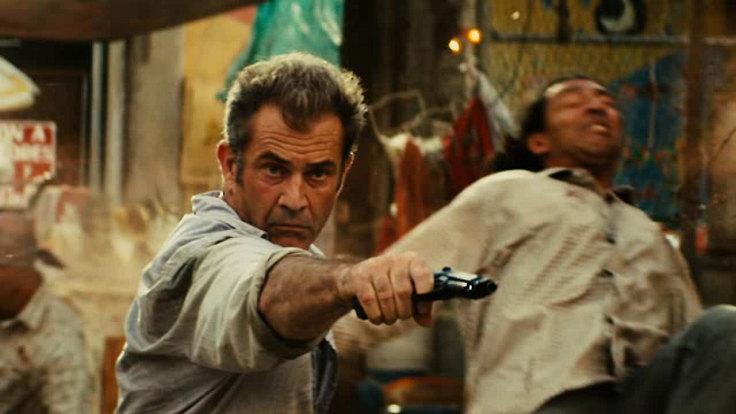 via blurppy.com
After a few on-stage roles and a couple of TV shows, Mel Gibson got his role in "Mad Max," a low-budget movie that  helped him in becoming widely known. In 1984, Gibson made his American debut in "The Bounty," in which he co-starred Anthony Hopkins. In 1987, Mel starred in what would later become his signature series, "Lethal Weapon," in which he played "Martin Riggs." It's really hard to decide which of his roles made him as famous as he is now, but maybe his most successful movie was "Braveheart" that won two Oscars. Today, Mel remains an international superstar mogul, continuously topping the Hollywood power lists and the Most Beautiful and Sexiest lists.
 7. Jean Claude Van Damme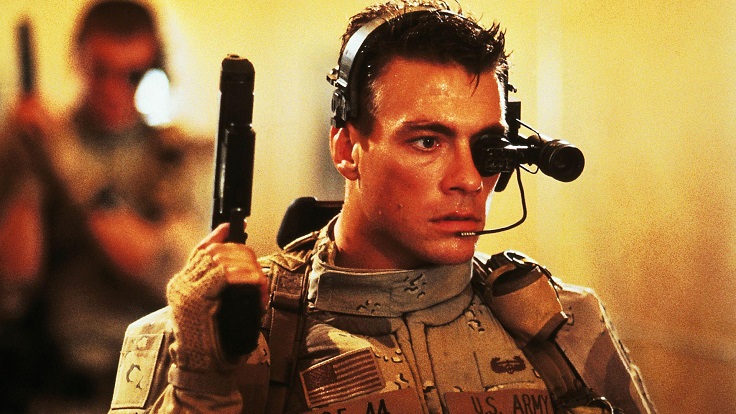 via www.zastavki.com
Van Damme or Jean-Claude Camille François Van Varenberg is a Belgian actor, film director, and best known for his martial arts action films. Like many others, before and after him, he came to the USA to make his way into the film industry. Beginning with non-speaking parts in movies, he later became one of the world's most famous actors. His first 'big' movie was "Bloodsport," which was so bad that the producers didn't want to release the film. After Van Damme helped with re-cutting the film, it was released and successful enough to open the gates of future success. His big breakthrough was with the movie "Timecop" in 1994.
6. Arnold Schwarzenegger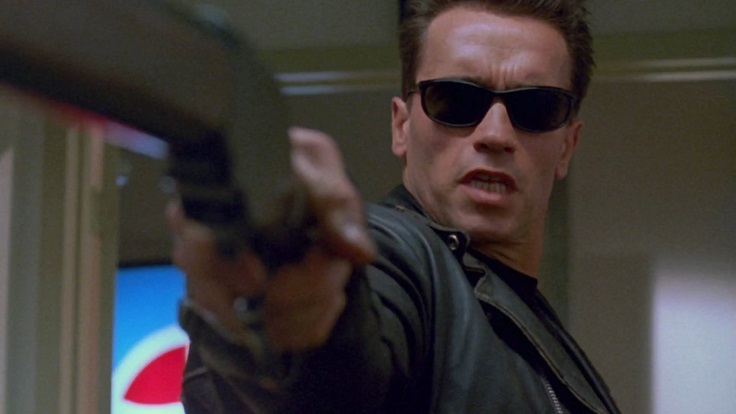 via hdwallpapers.cat
There is so much to say about this Austrian bodybuilder, with a rather funny accent that everybody loves. From "zero to hero" or a boy born in a small European village to the Governor in California, Arnold Schwarzenegger succeeded in many fields. Still, as an actor, his movie "The Terminator" is probably his biggest success. The movie began one of the most profitable film franchises in history. Arnold's famous"I'll be back" quote quickly became part of popular culture worldwide. Besides his roles in action movies, Arnold showed the humorous side of him with the comedy "Twins," alongside Dani DeVito.
5. Bruce Lee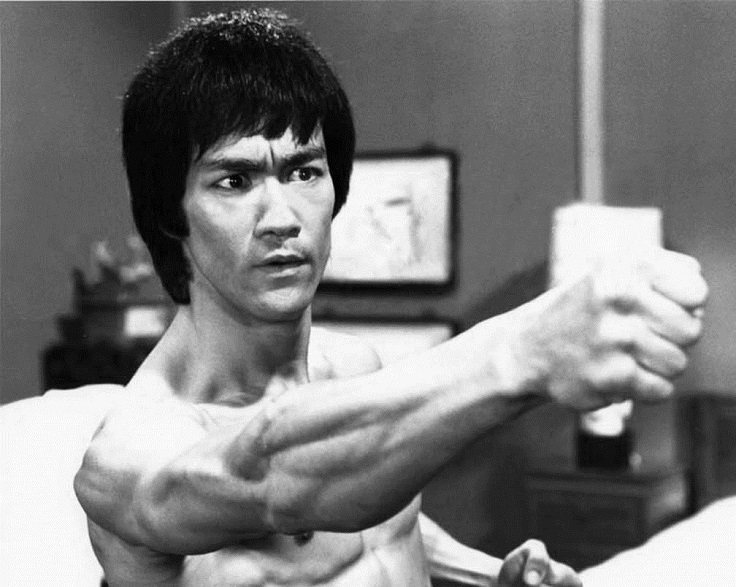 via danieltuttle.com
Born in San Francisco, California, Lee Jun Fan, better known as Bruce Lee, started his acting career very early. His first appearance in a movie was when he was only a baby, and in his childhood, he appeared in roughly 20 movies. He was a Jeet Kune Do instructor until he  gained a celebrity measure with his role in the television series "The green hornet." He made guest appearances in  TV shows such аs "Ironside and Longstreet," while a notable film role came in 1969's "Marlowe." In 1973, just one month before the premiere of "Enter the Dragon," Bruce Lee died in Hong Kong, China, at 32. Controversy surrounded Lee's death from the beginning, as some claimed he had been murdered.
4. Jason Statham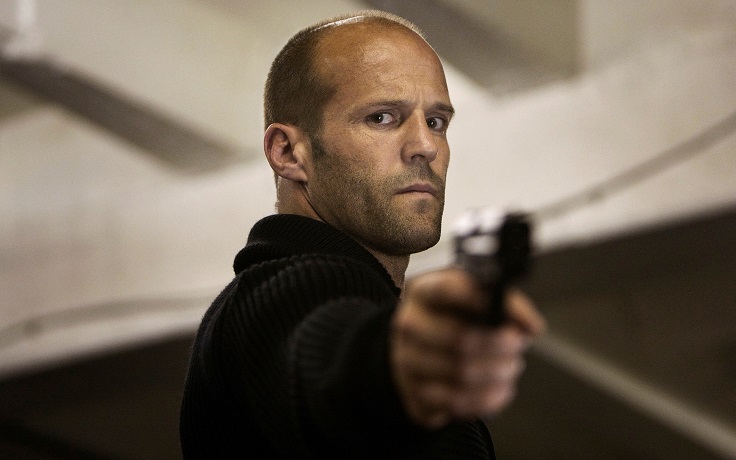 English born, London raised, Statham, is an actor who has done quite a lot in a short period of time. By the start of the new millennium, Statham had done enough work to pave his way into superstardom. Along with the success of "Snatch," he made his American film debut as a British drug dealer in "Turn It Up" and joined the cast of "The Italian Job." However, his big success came with the lead role in "The Transporter" in 2002 with its two sequels "The Expendables" and "Killer Elite."
3. Bruce Willis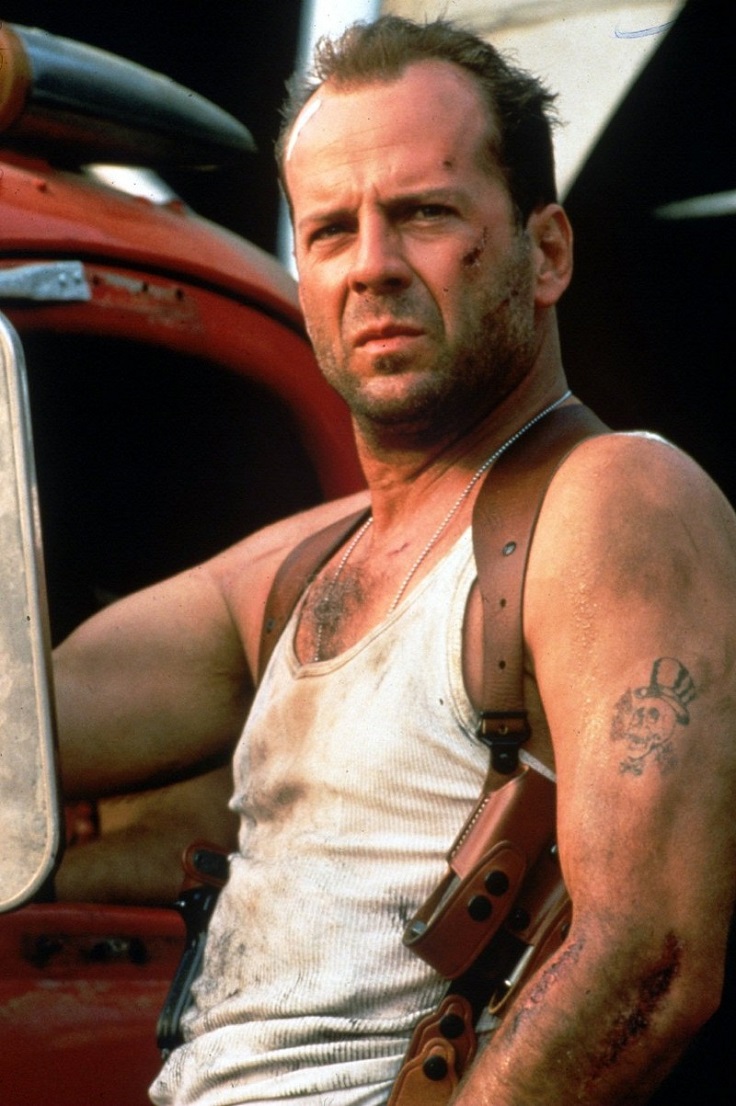 v
After graduating from high school, Bruce Willis started classes as a drama student at Montclair State University in New Jersey. He was eager to strike out on his own, so he quit school after his sophomore year and moved to New York City to make it a working actor. After many failed auditions and small roles, he finally got his chance to prove himself in the monster hit "Die Hard" playing the NYC detective "John McClane." "Die Hard" balanced laconic humor and wholesale destruction, as Willis' character single-handedly battles a gang of ruthless international thieves in a Los Angeles skyscraper. He starred in many other movies, including Tarantino's "Pulp Fiction."
2. Robert De Niro
via joblo.com
One of the greatest American actors of all time, Robert De Niro, also has his place on this list of best action actors worldwide. With movies like "Taxi Driver," "The Godfather, Part II," and "Raging Bull," he got his fame and many nominations and awards. De Niro now heads his own production company, Tribeca Film Center, and made his directorial debut in 1993 with A "Bronx Tale" from 1993.
1. Sylvester Stallone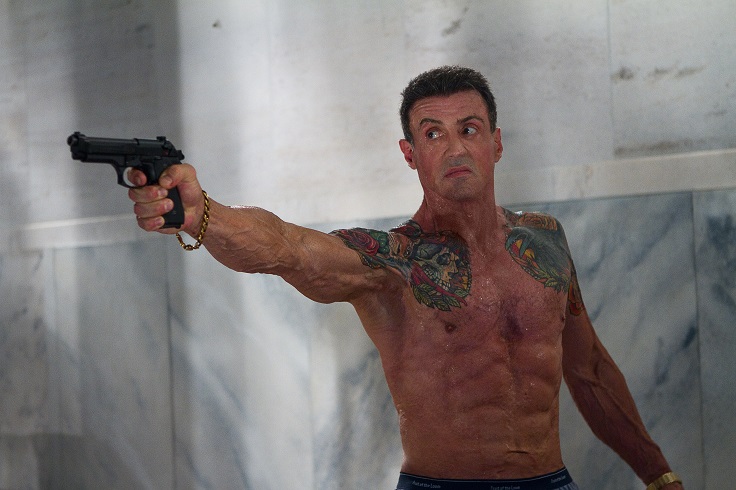 v
via collider.com
Although many other great actors need to be mentioned, we decided to end this list with Sylvester Stallone, world-wide known as the boxer Rocky. After birth complications, resulting in paralysis of his face's lower left side, he's had a perennial snarl and slurred speech, but we all love him for that deep voice and mumbling, don't we? There are many films in which Stallone was the movie star. However, we're are mentioning "Rocky" because it became the stuff of cinematic legends. It scored ten Academy Award nominations, winning the Best Picture Award of 1976 and triggering one of the most financially successful movie franchises in history.