In the modern days, since television is widespread, the new term 'celebrity chef' appeared. Professional kitchen chefs often get famous worldwide via TV shows, cookbooks and cooking blogs, or other mediums besides achieving awards, like Michelin Stars.
Even back in the days, some chefs became widely popular. Bartolomeo Scappi cooked for cardinals and was Pope Pius IV's personal chef and Pope Pius V in the 16th century.
He is accredited with writing the first recipe book ever with over a thousand recipes. The French Marie-Antoine Carême in the 19th century became popular in France and abroad among royalties because of his sophisticated cooking style, named grande cuisine.
What makes someone today a celebrity chef? Well, more than likely, he or she has a TV Show, has several cookbooks published, and even for people who are not so much into cooking, their names ring a bell.
Let's see who are the most well-known celebrity chefs today.
Julia Child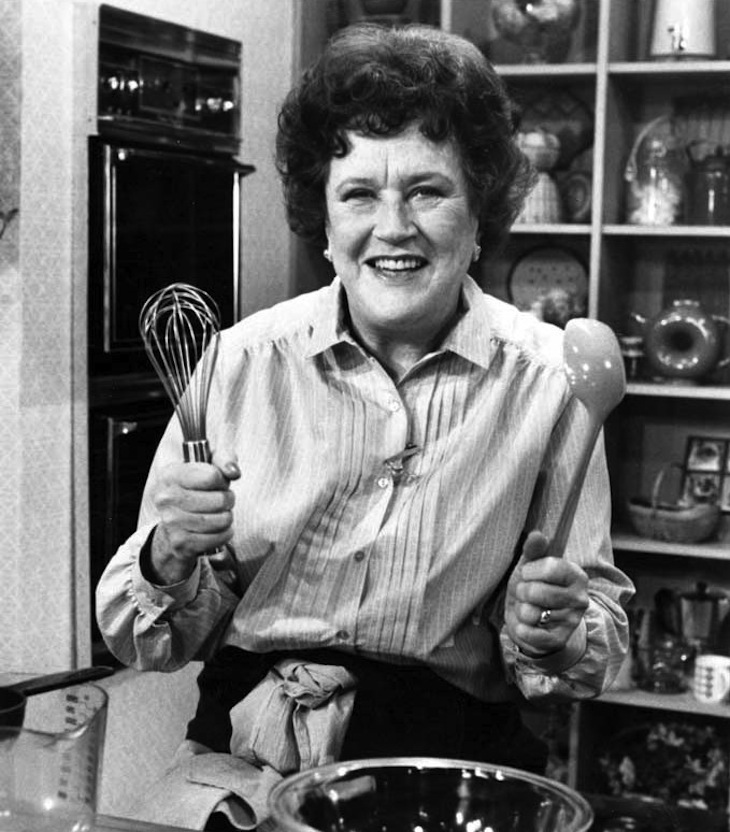 via www.womenwhochangedamerica.org
Julia Child was the first celebrity chef in the US, although she never considered herself a chef. Her influence and legacy on American cooking are undeniable. She is credited with introducing French cuisine to the public. During the years she lived in Paris, she became passionate about cooking and enrolled at the Le Cordon Bleu Institution. The French Chef, a series of TV cooking shows, brought her ultimate success and fame in 1963. After several TV shows, cookbooks, and a huge impact on home cooking, she received the French government's highest honor: the Légion d'Honneur, four years before she passed away in 2004.
Wolfgang Puck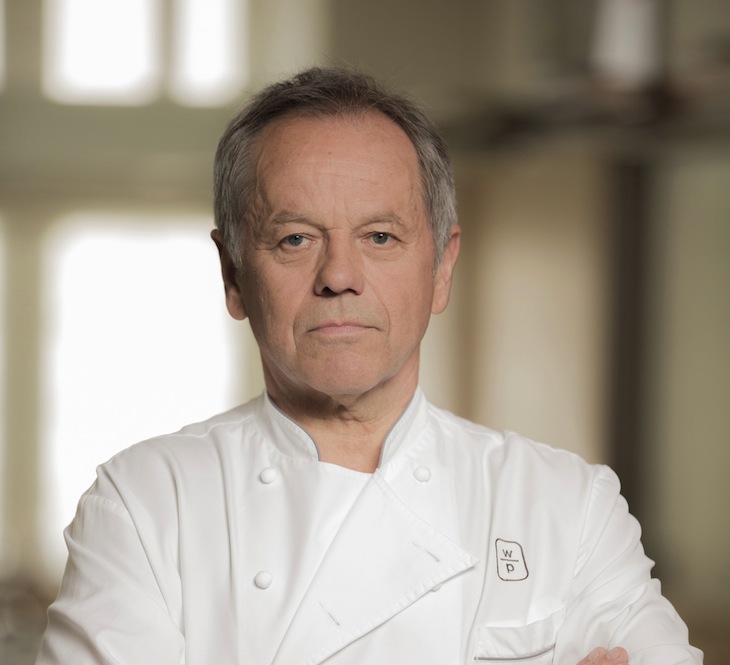 Wolfgang Puck was born in a small town in Austria and started his professional career in Europe. He worked in Austria and France, then at the age of 24, he moved to the US. Shortly after he continued his career in Los Angeles, he gained the attention of Hollywood's elite. He is known as 'the chef to the stars' since then. Today he owns Wolfgang Puck Companies, including 21 restaurants, catering businesses, Wolfgang Puck Express cafes, kitchen appliances, food merchandise, and cookbooks, and his empire is valued at more than $500 million.
Jamie Oliver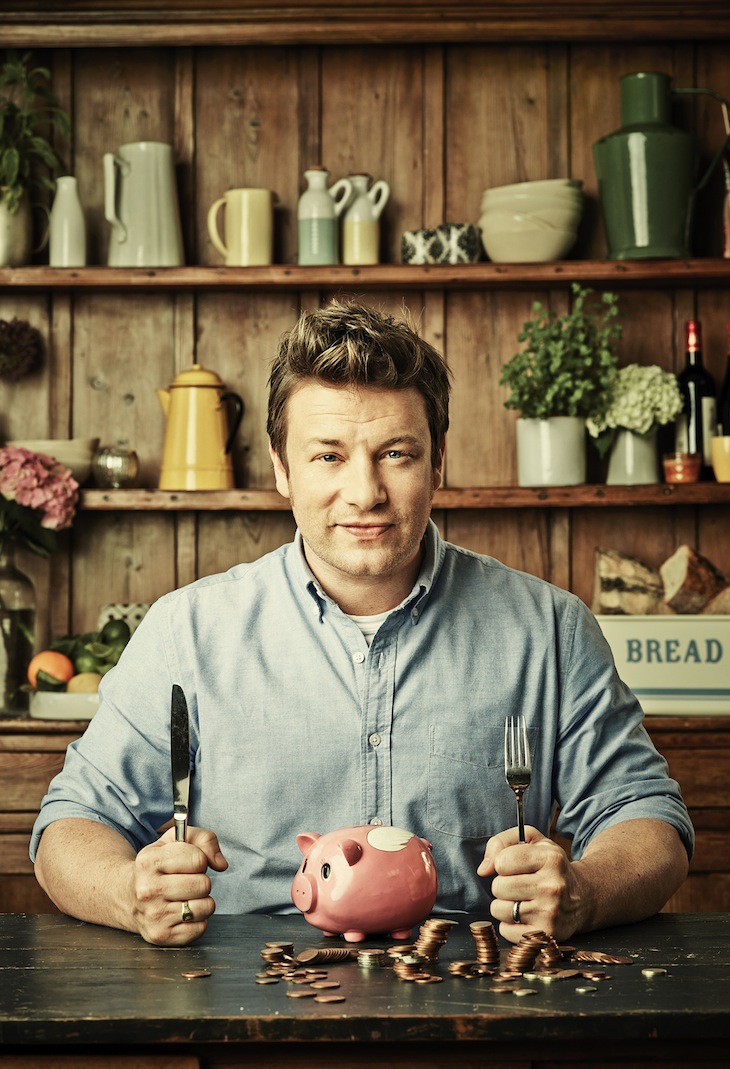 via www.thedrum.com
Jamie Oliver is listed among the richest Brits, has numerous TV shows (The Naked Chef cooking programme in 1999 was the first one), published 16 cookbooks, and has 28 Italian restaurants around the world. His speciality is Italian cuisine, and he is renowned for his quick and simple dishes, focused on healthy and fresh ingredients. He made a remarkable impact in the UK and US with his aim to eradicate childhood obesity by campaigning to provide schoolchildren with whole, freshly cooked food.
Gordon Ramsay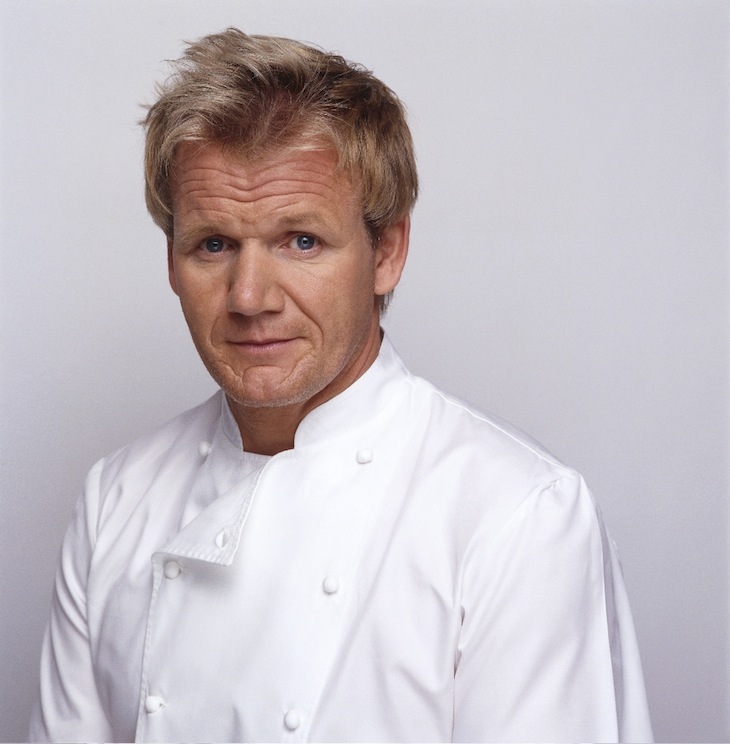 via chefmag.co.za
Gordon Ramsay is the first Scottish chef to win three Michelin stars. His restaurants have gained 16 Michelin stars throughout the years of his professional career. He is known for aiming for culinary perfection and also known for his fierce temper. Besides several TV shows, 'Kitchen Nightmares,' 'Hell's Kitchen' and 'MasterChef,' he owns several signature restaurants around the globe.
Heston Blumenthal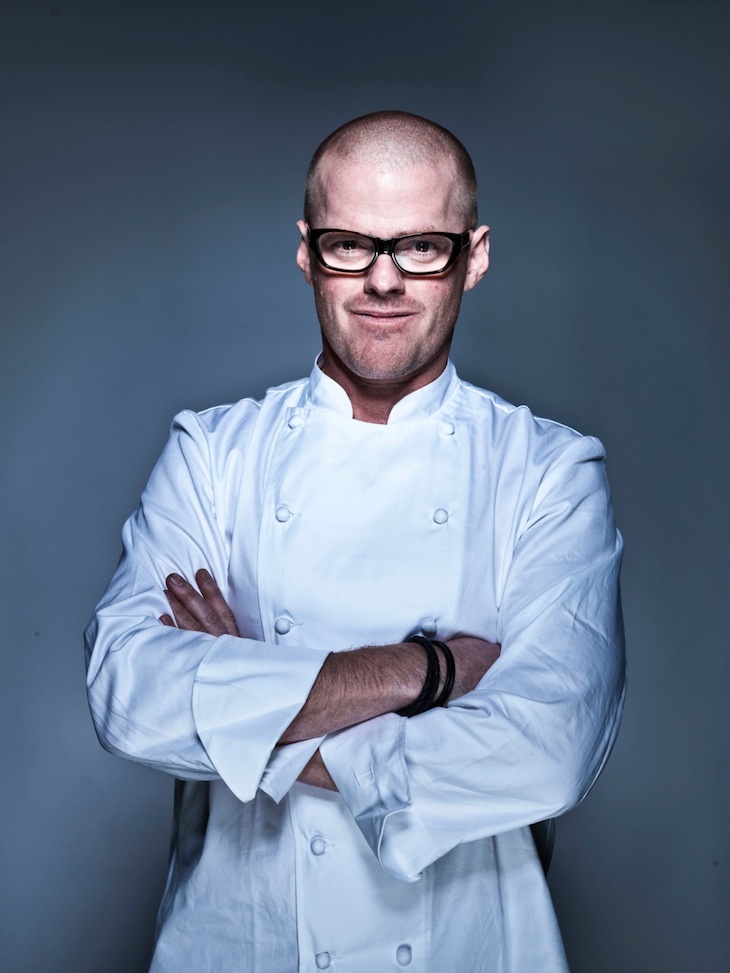 Heston Blumenthal, the English celebrity chef, is most known for his scientific understanding of cooking, molecular gastronomy, and unusual combinations. The first food he got in a scientific way was ice cream; since then, he came a long way and invented many dishes such as the Triple Cooked Chips, snail porridge, bacon, and egg ice cream, just to mention a few. Today he owns four restaurants; the most renowned one is the Fat Duck, a three Michelin star restaurant, voted number one restaurant in the world. Blumenthal has several TV projects and cookbooks as well.
Nigella Lawson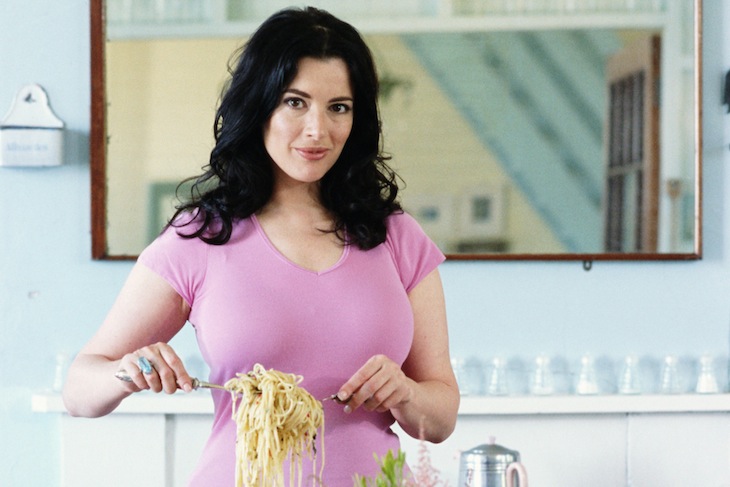 via nyppagesix.files.wordpress.com
Nigella Lawson does not hold a qualification as a chef; she indeed has a degree in Medieval and Modern Languages from Oxford University. How come that she saw herself as a celebrity chef? The answer is her utterly successful cookbooks (eight so far). More than 6 million copies of her books are sold worldwide, and she has numerous successful TV Shows. Her second book, How to Be a Domestic Goddess, has won the British Book Award for Author of the Year prize.
Emeril Lagasse
via www.fortlauderdaledaily.com
Emeril Lagasse built up an empire, estimated to be worth more than $70 million. It includes several restaurants (the first Emeril's restaurant opened in 1990), cookbooks, cookware brands, packaged goods, and a charitable foundation. The TV Shows such as 'Essence of Emeril' and 'Emeril Live' are some of the most popular shows on Food Network.
Guy Fieri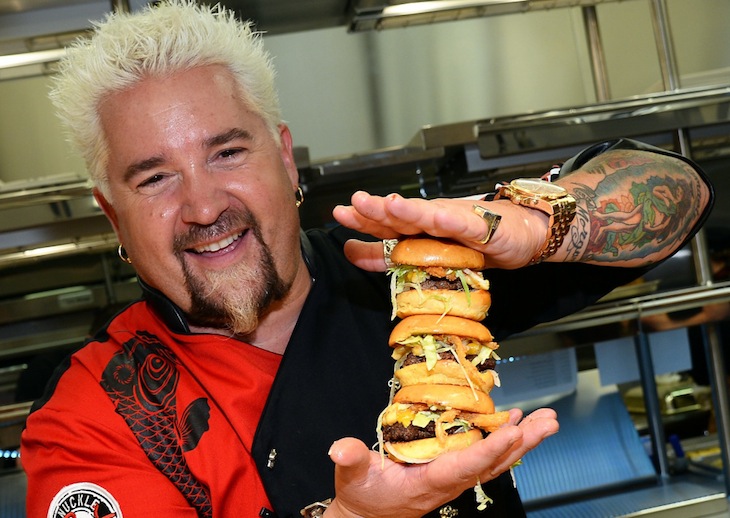 via usatlife.files.wordpress.com
Guy Fieri is best known for his TV series on Food Network. The Next Food Network Star and Guy's Big Bite attract more male viewers than any others on the network. He published two books; the first two were New York Times bestsellers. He has an estimated worth of $8 million.
Marco Pierre White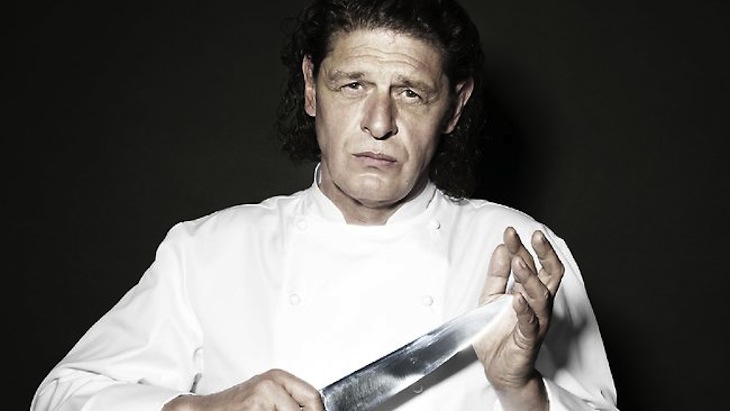 via resources3.news.com.au
At the age of 33, Marco Pierre White, the British celebrity chef, became the youngest chef ever to be awarded three Michelin stars. He is the former mentor of Gordon Ramsay, Heston Blumenthal, and other excellent chefs. He is famed for being the godfather of modern cooking and for the impact on contemporary British cuisine. He has several recipe books, such as Wild Food From Land And Sea and White Heat, and he was Head Chef Hell's Kitchen TV program.
Anthony Bourdain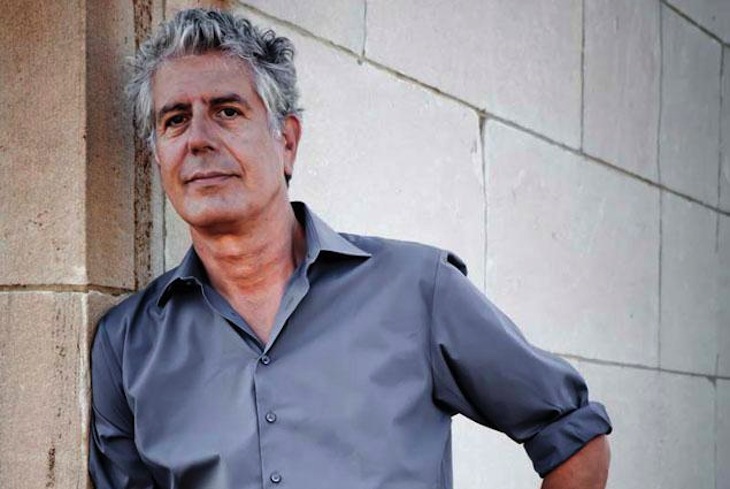 via cdn2.business2community.com
Anthony Bourdain is known for 'No Reservations' and 'The Layover,' both Travel Channel's series, travelling around the world sampling exotic dishes and local specialities. Besides his popular books Kitchen Confidential and Adventures in the Culinary Underbelly, he was for many years the executive chef of Brasserie Les Halles, New York.