Up-cycling is a fun way to turn items that have lost their usefulness into something of great use once again, perhaps even into better use this time! There are so many possibilities when it comes to up-cycling, and we think you'll be surprised at what you find yourself creating with what you have dubbed useless or junk.
Without further ado, let's delve deeper into the world of DIY and show you fourteen decorating projects with upcycled materials and products. Taking old and tired and making it new and beautiful again… we love breathing new life into old things!
We hope these ideas inspire you all to get creative and come up with some new uses for old things!
1. Wine Bottles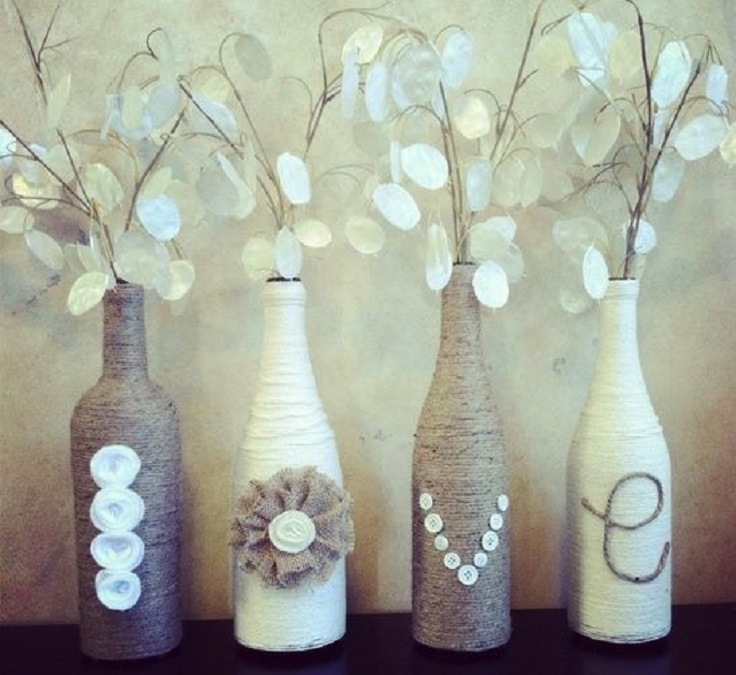 via hometalk.com
Wine Bottles – wrapped in yarn and twine. This is the first time we have seen someone do it so well! These decorated bottles really work as amazing home decor. We also adore the additional decorating with the appliques and buttons spelling out the word LOVE! How sweet is that?
2. Teacup Clock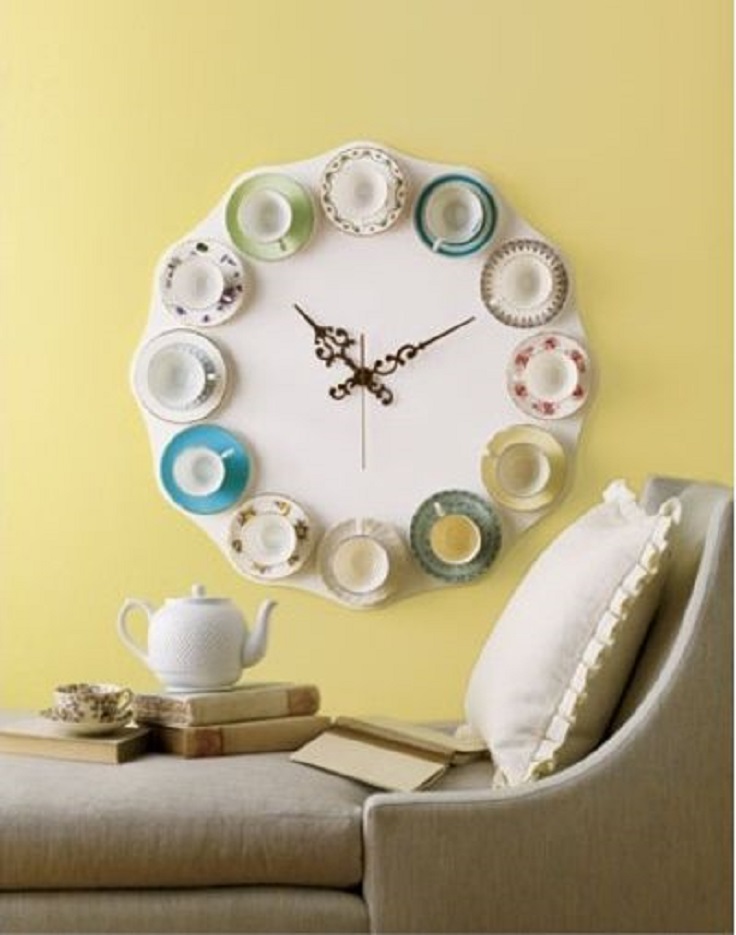 You'll be particularly interested in this one if you collect hand-painted antique china plates for some reason. You could get the use out of them as a decorative clock… That would be so cool! We love the teacup addition to it as well! So classy and unique!
3. Old Books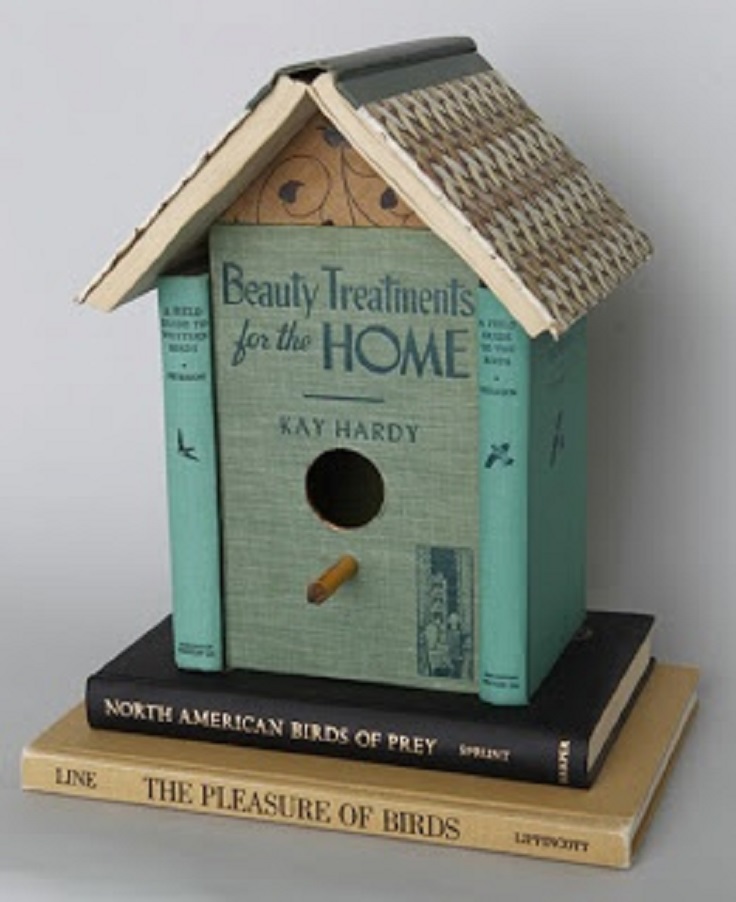 via hometalk.com
Old Books transformed into a birdhouse. This is such a quaint and cute idea!! We also really love it because you don't have to destroy the books to construct this. It is so simple and brilliant at the same time! Does it make you want to make one?
4. Old Book Pages
What a great idea to add some finesse and a splash of color to a room. We really love how these roses turned out. They are wonderful! Do you like this creative idea?
5. Wine Corks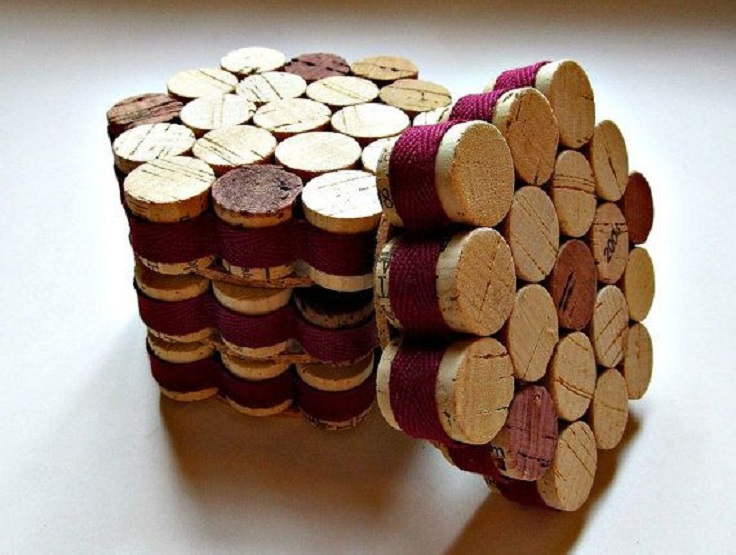 We have actually made a set like this. We love this idea! We also love that you can customize them with different ribbons to make them work for any room or household. These would also make a great gift.
6. Up-cycling a Lampshade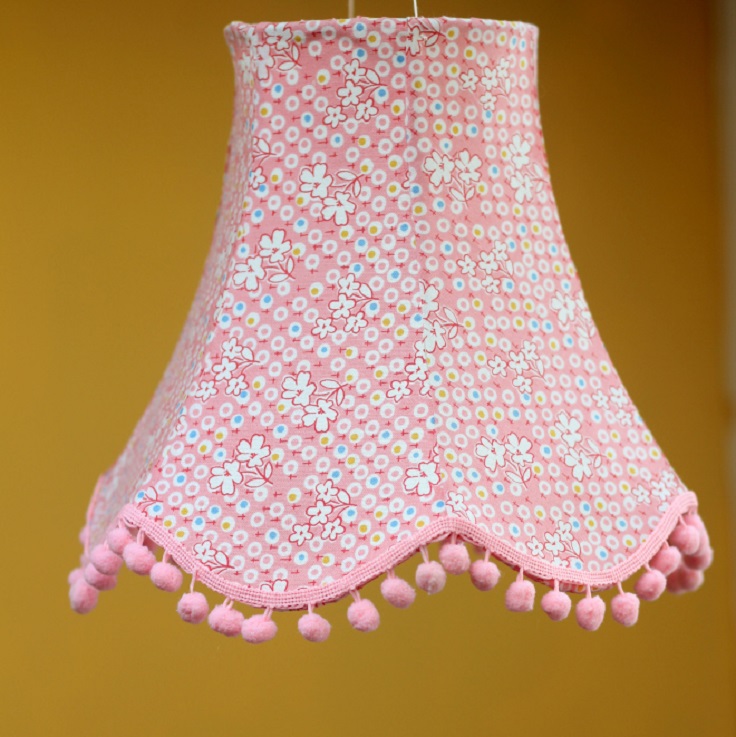 If you want to up-cycle your old lampshade and get some new from the same one, you will need a lampshade, about 1/2 metre of fabric, iron-on Fabric Adhesive, paper, both PVA and Super Glue, Pom-pom trim (optional).
7. Mosaic Tabletop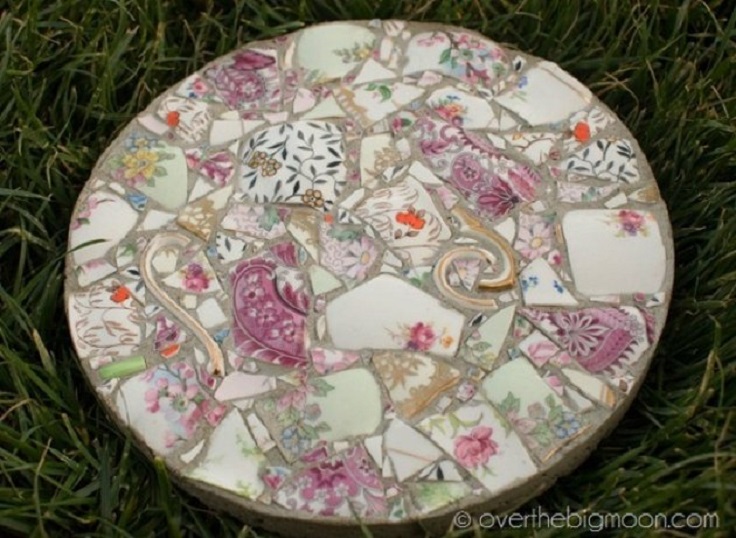 via homes.yahoo.com
Place your old dishes on a firm surface, cover them with a towel, then smash them all up. Use the mix of big and small pieces you create in a mosaic "tile" tabletop. The process involves pouring concrete into a form, then setting the pieces at complementary angles. Wait for the cement to dry, remove the form, and voila—broken dishes on the ground that you'll never have to pick up!
8. Mason Jars – Vase for Flowers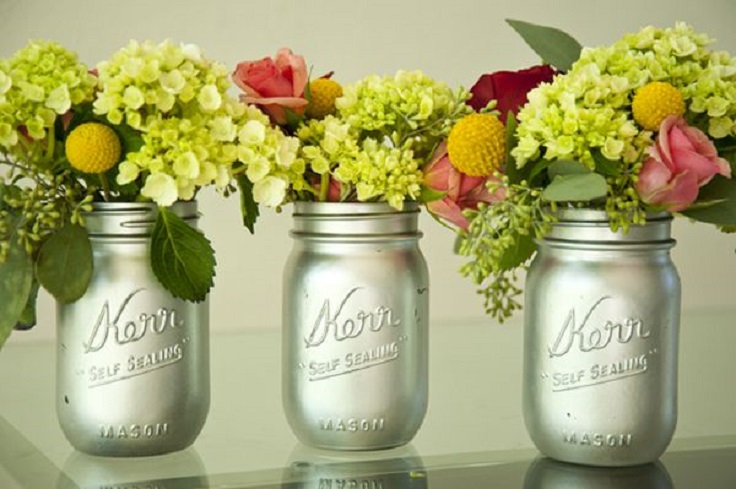 via decoist.com
Mason jars are one of the most versatile of all objects. They can be turned into drinking glasses, candles, receptacles for knickknacks, and much more. The possibilities are virtually endless! This thrifty project turns your ordinary mason jars into vintage vases to display beautiful flowers. You can also spray paint the jars for an extra special touch.
9. Canvas Wall Art Using Pages of an Old Book or Newspaper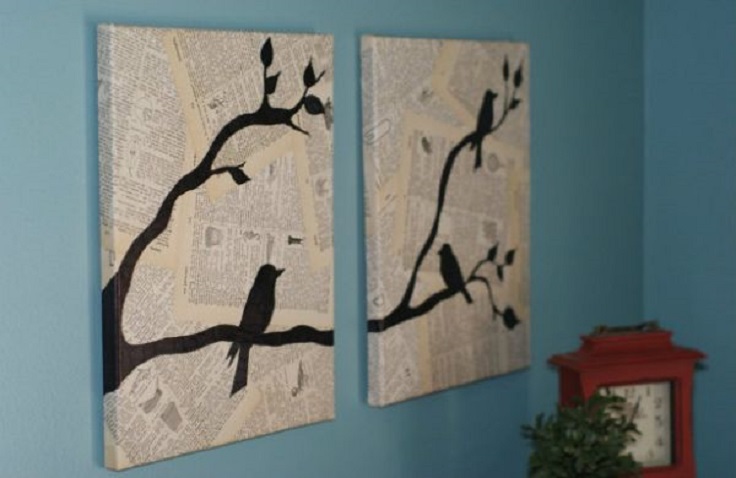 via decoist.com
Old book pages can help to create some of the most inspiring décors. All you need for this modern art project are a few old books, canvas, glue, a stencil, and some paint. Unique in its entire design, this crafty idea would be an excellent addition to that space on the wall.
10. Map Coasters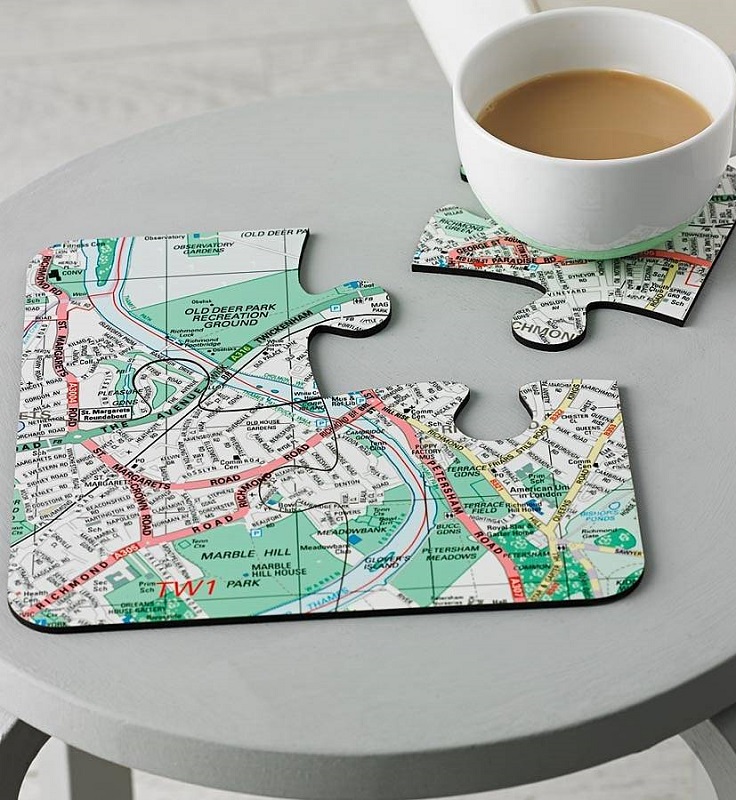 via decoist.com
It brings us this resourceful idea for stylish coasters! Those old maps can be put to good use once again as they serve as a decorative embellishment for your coffee table as well as a place to set your refreshing beverage.