For centuries roses have been a pure sign of romance and devotion, and many women have admitted that roses are their favorite flowers. Make these crafts if you don't have any ideas about what kind of gift to give to that someone special on the upcoming Valentine's day. You can never go wrong if you pick the all time classic rose as a present. Whether someone favors white, pink, or red color roses we have it all here. So don't hesitate and make some of these ultra amorous crafts today. We're confident that the person who gets these rose crafts will be absolutely amazed, and will have the best looking present ever!
The Book Page Bouquet
This book page bouquet makes a great home decoration. For someone who enjoys the home decorating, this might be the thing they're missing.
DIY Tutorial via bhg.com
Giant Crepe Roses
Don't be afraid that these giant roses will be too much. Anyone would be completely astonished by them. They are the perfect replacement for the usual rose bouquet.
DIY Tutorial via studiodiy.com
The Ribbon Rose

They are great for decorating packages and gifts. Instead of using the classic ribbon wrapping, try using something different this time. You'll be pleasantly surprised.
DIY Tutorial via repiny.com
Red Rose Bouquet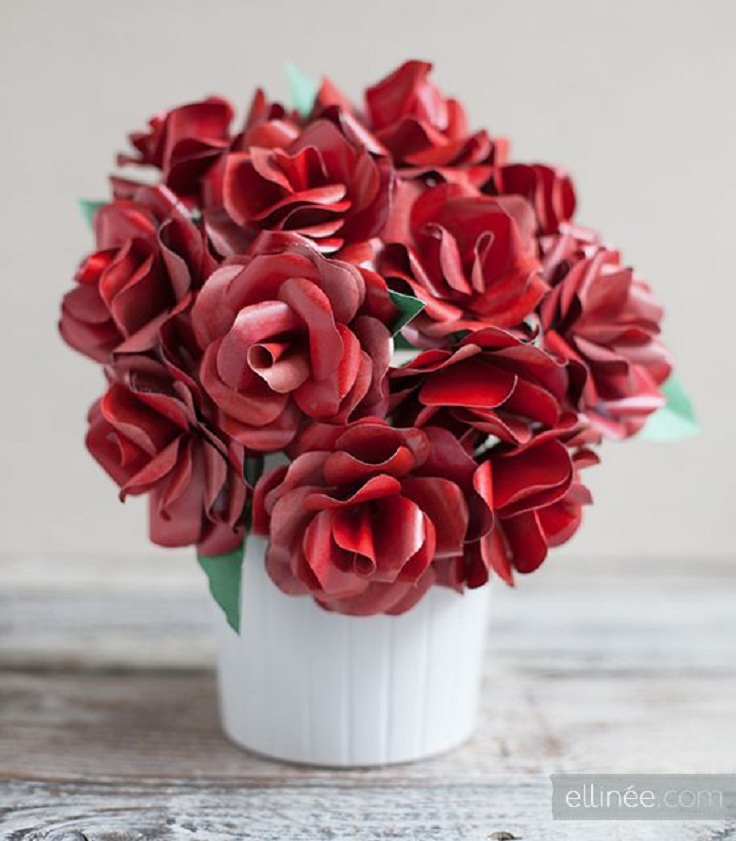 For all the fans of the simple red roses that never get old , this craft may be the right choice. If you're looking for something graceful and neat,look no further.
DIY Tutorial via elli.com
The Rose Tree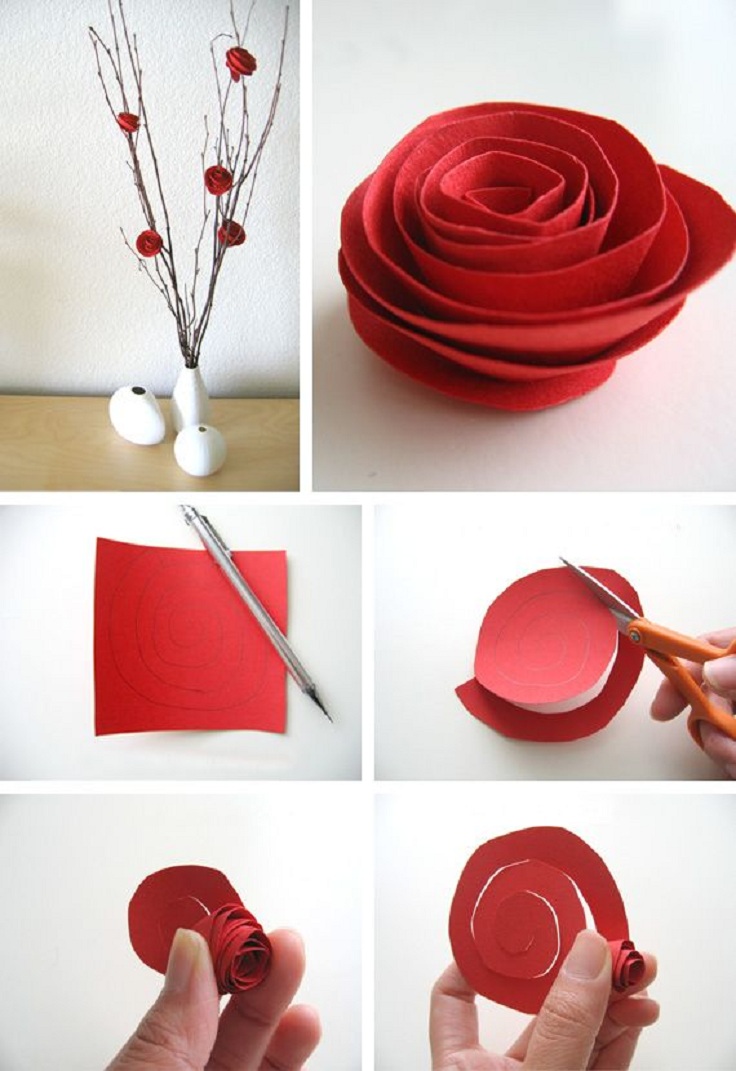 This is one enviable decoration. It'll make a great gift for the person who is creative and likes handmade stuff. If you like to give something that'll last and looks beautiful then this is it.
DIY Tutorial via ohcrafts.net
Shabby Rose Votive Candle Holders
Something for the ultimate candle lovers. The hopeless romantics will totally worship this kind of gift. They'll be a splendid assemble to their Valentine's day.
DIY Tutorial via craftymule.blogspot.com
Rose Cupcakes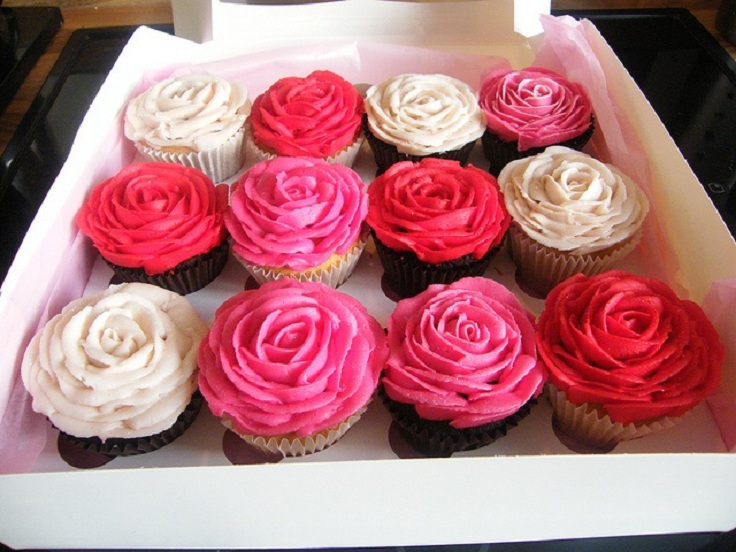 Is there anyone on this planet who doesn't have a liking for cupcakes? If you know someone who is simply addicted to this dessert,love and roses, then this is the right gift to give.
DIY Tutorial via flickr.com
Rose Kissing Ball
If you want to kiss someone special on Valentine's day, we have the ideal ornament for you. This tender pink rose ball can do the trick.
DIY Tutorial via domesticfashionista.com
Rose Napkin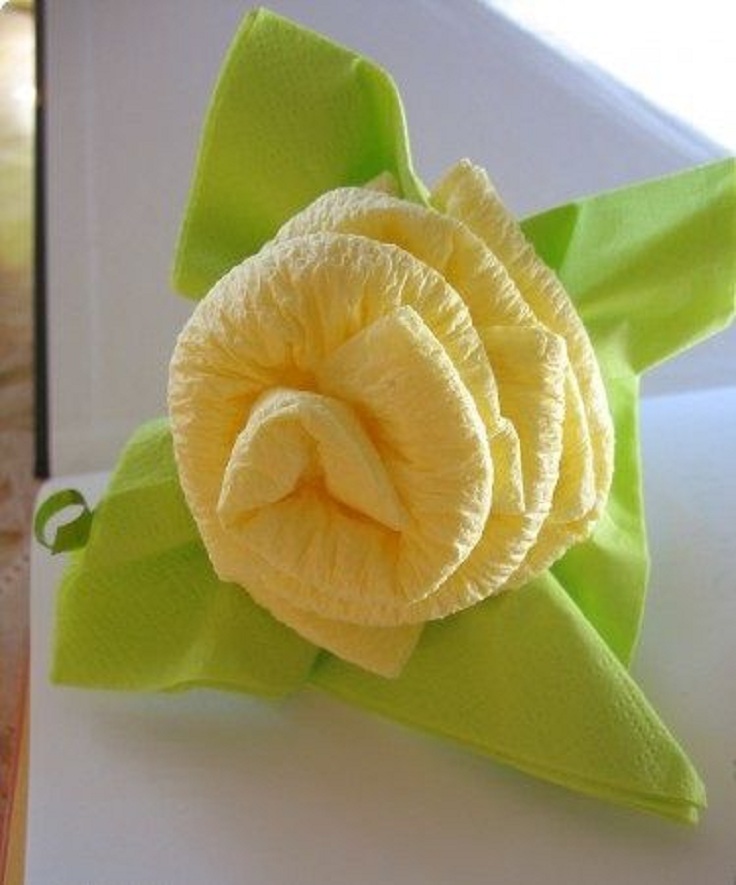 For your upcoming Valentine's dinner we found you something that'll beautify the look of the table. They're  easy to make and marvelous looking.
DIY Tutorial via diyreal.com
Curled Rosewood Wreath Pinata
If you want to welcome Valentine's day in style then don't wait and make this rosewood wreath. It'll serve wonderful if you use it to adorn your front door.
DIY Tutorial via beadandcord.com