The snowflake is one of nature's best decorating ideas. And crochet Christmas ornaments are so much fun to make around the holidays. So why not combine these two and create some wonderful crocheted snowflakes to adorn your Christmas Tree or use as embellishment for other projects.
Have fun experimenting with different sizes, colors and patterns and make a bunch of different designs. These crocheted versions of the unique and one-of-a-kind beauties will bring some of winter's wonderful whiteness into your home, but leave behind the cold that comes with it.
Try these free crocheting patterns that are definitely worth your time.
Snowflake Ornament
This snowflake ornament will brighten up your holiday decorations. Crochet with Red Heart Super Saver in any color that suits your theme. Since they're white, they go with a wide variety of color schemes, from gold and silver to traditional red and green. They're so easy to use and versatile; have fun exploring all the possibilities!
Crochet Snowflake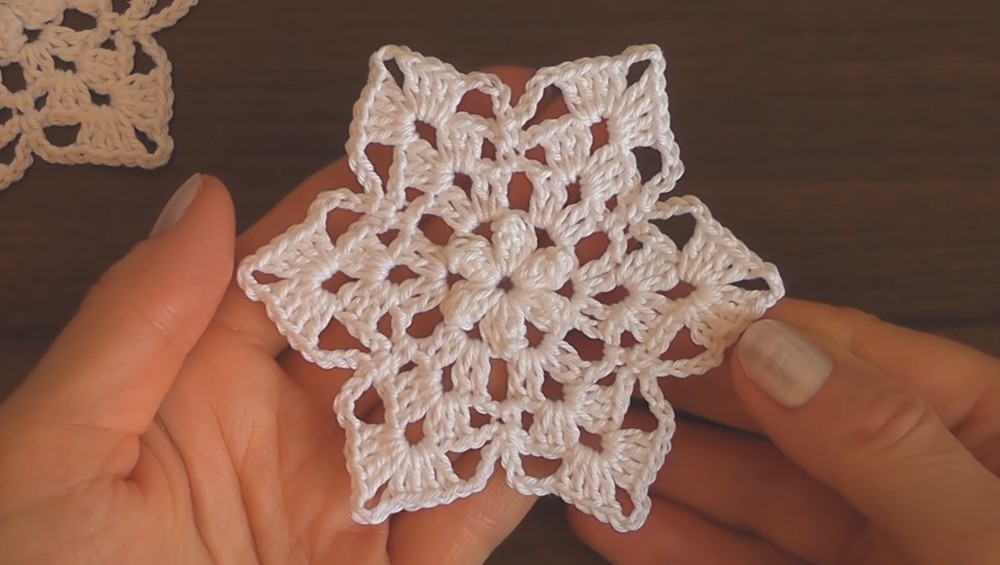 There is no Christmas tree without some adorable snowflake ornaments, and when you think of the new year, you probably think of Santa, snow, and all the wonderful feelings that come with this wonderful holiday. This upcoming new year's eve, these adorable and lovely snowflakes can be used as ideal decorations for your home interior. You can make them in any size and color you like.
Lacy Snowflake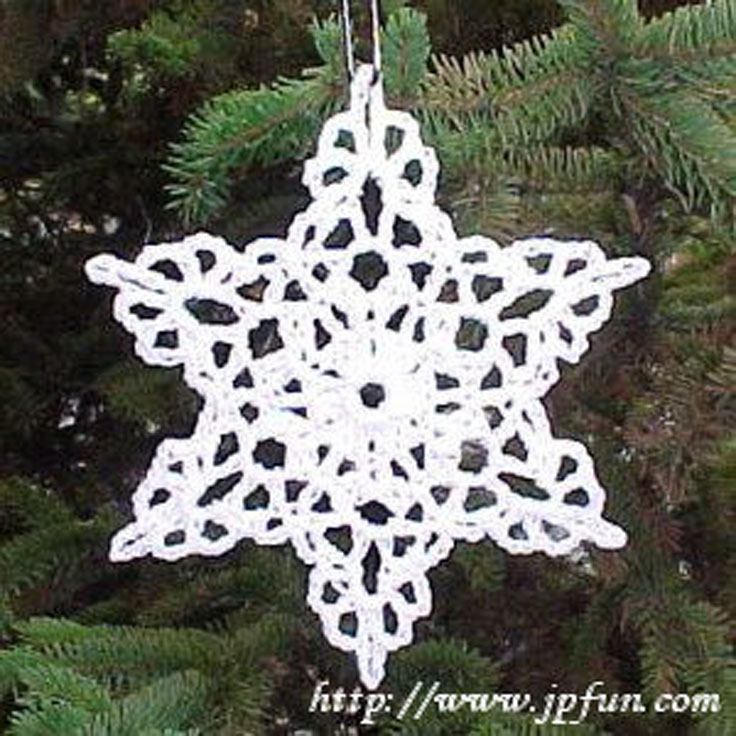 This lacy snowflake is quick and simple to make, and you can make several in a single evening! It's the ideal size for filling in those wide gaps on your tree. You might also use it as a box topper in the same way you would any other snowflake. Or make it thicker to use it as coasters for those lovely Christmas evenings.
Golden Snowflake Ornaments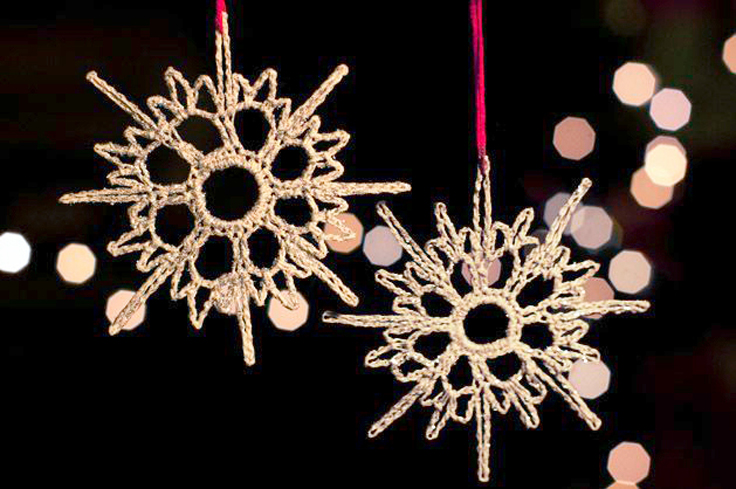 If you have inherited your steel crochet hooks from your grandmother you must feel deeply connected to them. And it is proof that you belong to a family with a long and caring tradition of women making beautiful things with their own hands. This crocheted snowflake pattern was created with a granny on the mind in the hopes that it will become a tradition in any crocheter's home!
Three-round Snowflake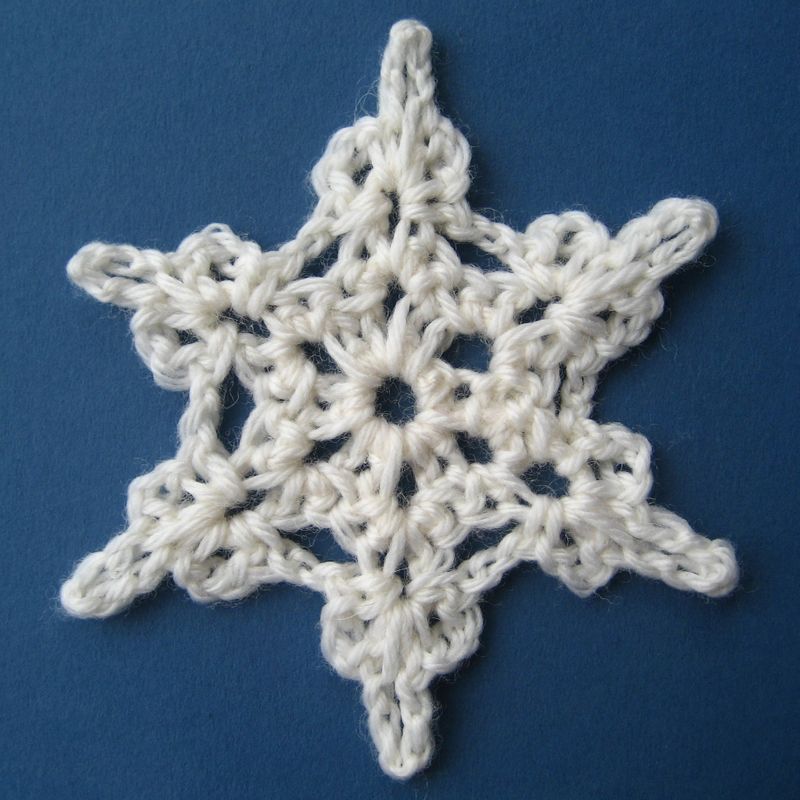 These crocheted snowflakes are both simple and addictive to make. They're made in three fast rounds and come in a range of sizes depending on the hook size you choose. This pattern yields the tiniest and most straightforward star-like flakes.
Tatted Snowflake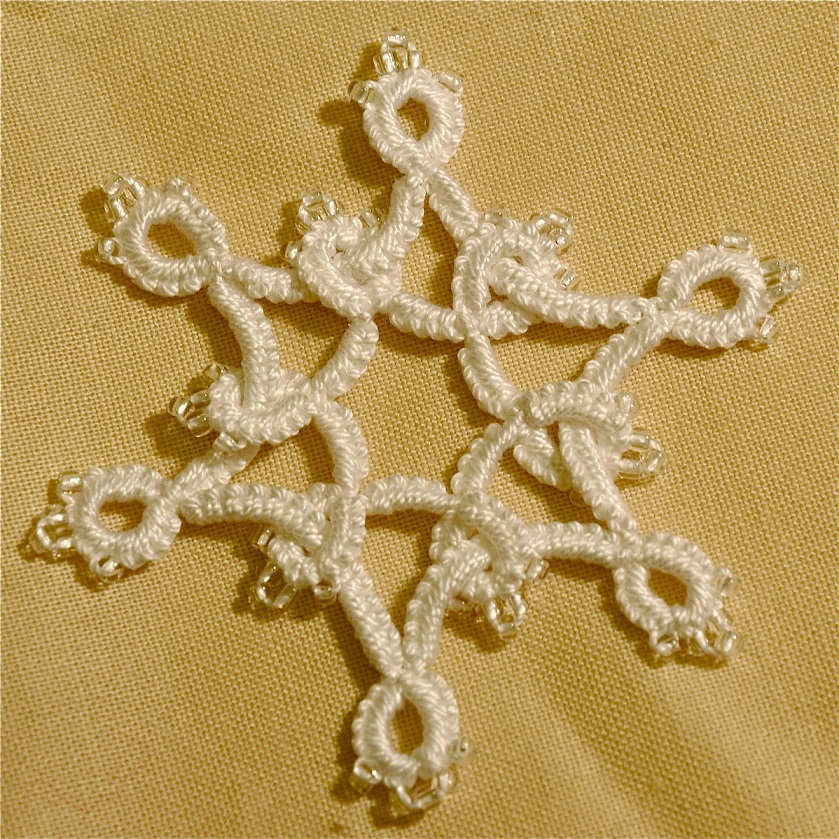 Another snowflake has recently fallen from the shuttles. Here's a quickie snowflake pattern for those of you in a hurry. From the inner part of the snowflake, thread your thread around all of the rings. Iron and starch the snowflake if you want it to remain flat and stiff. You can now tie a string or an ornament hook to it, or even a chain to make a necklace out of it. You can do whatever you want!
Pointed Snowflake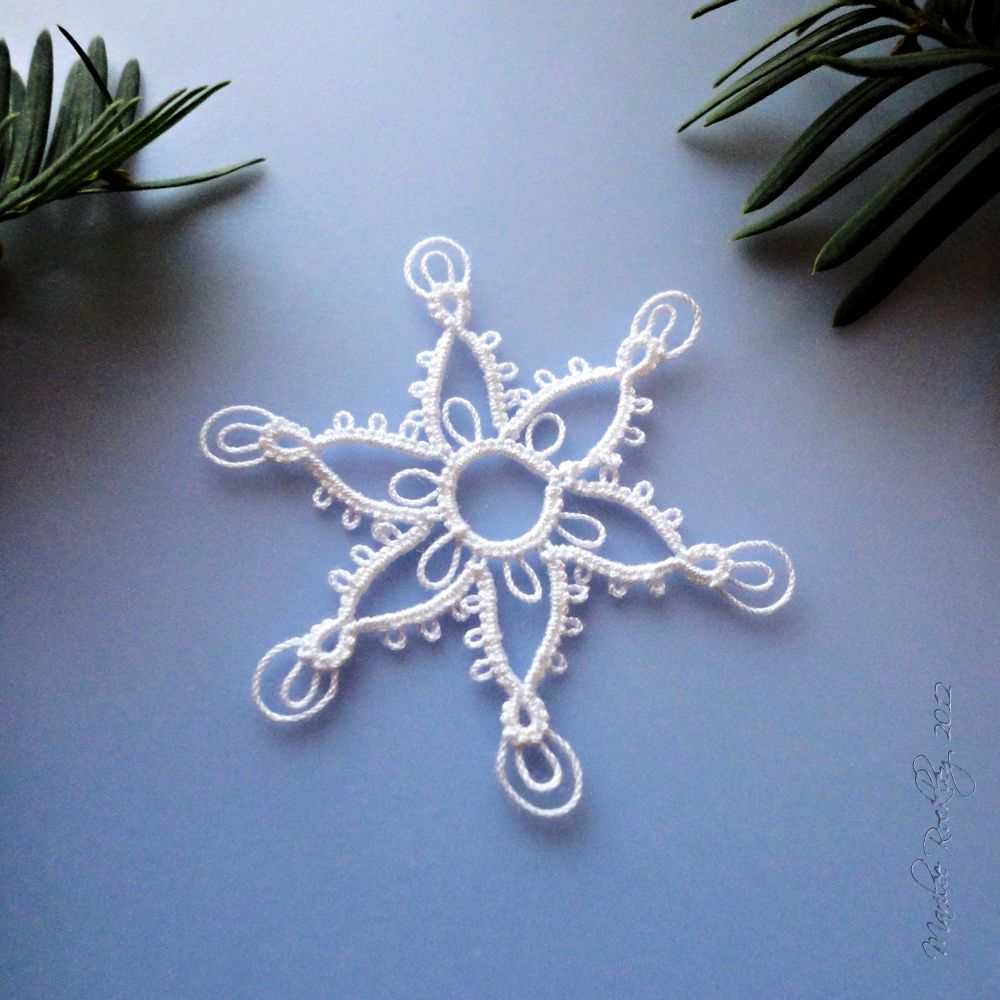 Tatting is a popular home art that has been used for decades to make beautiful home and personal accessories and gifts. Anyone may stitch lace edging and borders for linens and clothing embellishment using this ancient art. To add glitz and glam to basic tatting designs, use glass or plastic beads.
Grandma Jennie's Snowflake Pattern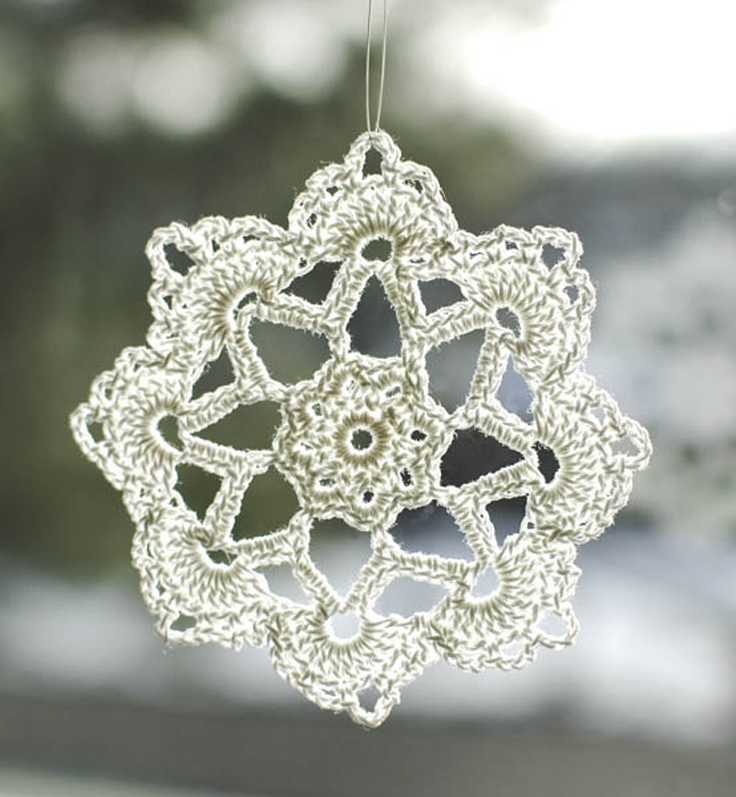 Everyone who saw Grandma Jennie's Snowflake Patterns were envious, and there was an immediate demand for the pattern! Grandma Jennie couldn't decide which of the two ending rounds she preferred, so she alternated them for a dazzling winter window display.
Shimmer Crochet Snowflake
With these step-by-step pictured crochet directions on how to turn a snowflake into a gift bow, you're going to LOVE this darling gift topper! It's a nice gift topper that's suitable for a winter birthday or the holiday season's gift-giving.
Crocheted Snowflake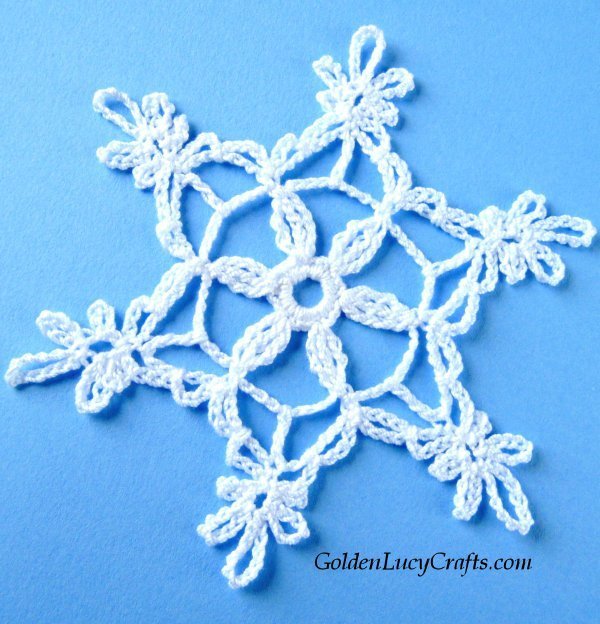 This crochet Snowflake is delicate, lacy, and lovely. Crocheting is both enjoyable and easy. You can make attractive Christmas ornaments or really special box tie-ons with this Snowflake free crochet pattern. You can use these appliques to decorate your Christmas table, make a lovely invitation, or embellish your Christmas gift packages.
These were the patterns we chose for you. Now that you've seen them, get creative and crafty and start crocheting for your friends and family. And don't forget to tell us in the comments below.