Celebrities live in front of the camera, with all the good and bad that can come along with it. Every once in a while they cut loose and enjoy playing a prank or two. The point in life is to have fun, right? So, the celebrities try to do that sometimes, too. Do you know that the celebrities are excellent photobombers? Let's just face it people, the world is a much happier place with these photobombs and selfies, that these celebrities are into, also.
Here are some of our favorite and funniest celebrity photobombs. Be sure to keep an eye out for Jared Leto, Kelley Clarkson, Johny Depp, Sofia Vergara and many others. Have fun and enjoy!
Jared Leto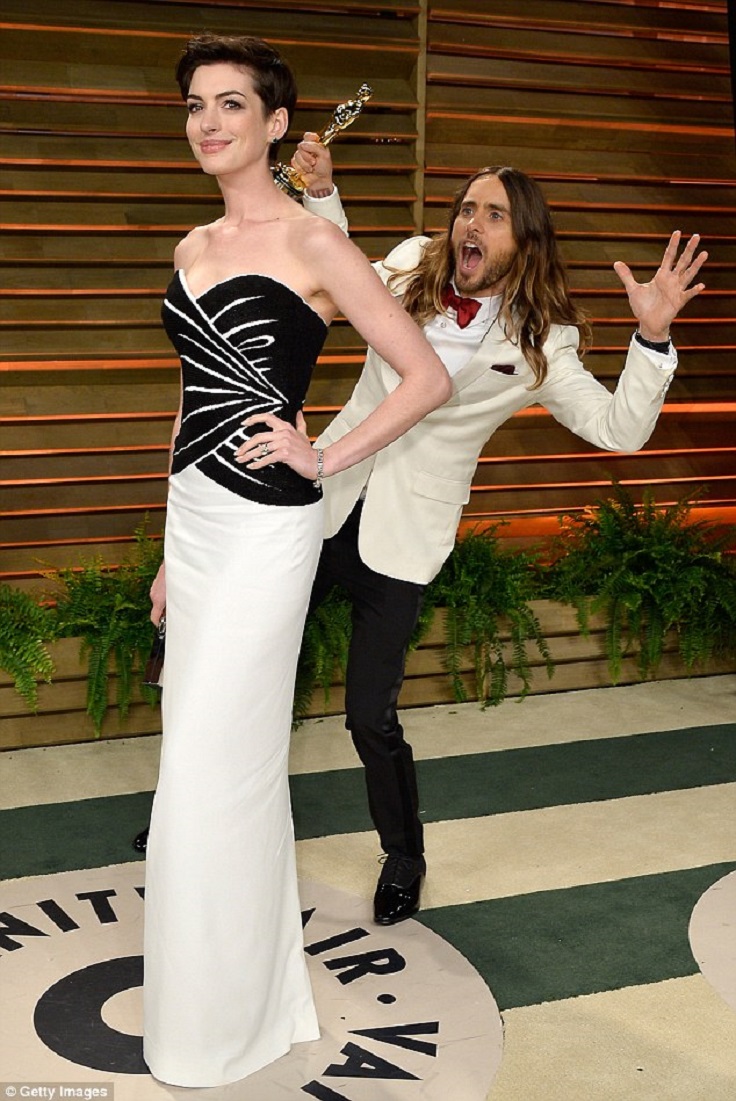 via dailymail.co.uk
The Dallas Buyers Club actor, Jared Leto, who won Best Supporting Actor at the Oscars ceremony for his role in the movie, pulled a number of faces and waved his arms around behind Anne Hathaway's back as she was having her picture taken at the Vanity Fair Oscars Party.
Lupita Nyong'o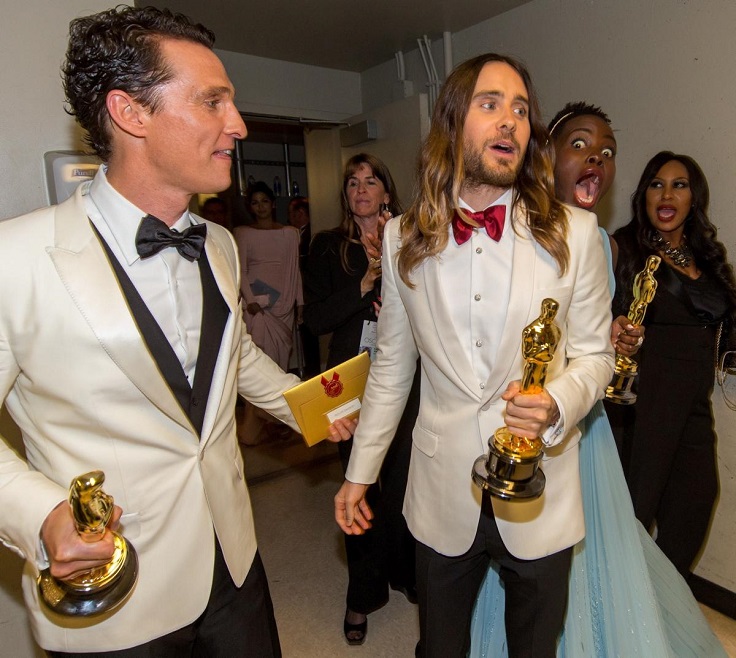 via jubumag.com
Fresh of her Oscar win, the '12 Years a Slave' actress, Lupita Nyong'o gave us even more reason to love her, when she photobombed Jared Leto backstage at the 2014 Academy Awards .
Jesse Tyler Ferguson
via slrlounge.com
'Modern Family' star Jesse Tyler Ferguson hops his way into the middle between Miranda Kerr and Orlando Bloom at the 2014 Vanity Fair Oscars After Party.
Kelly Clarkson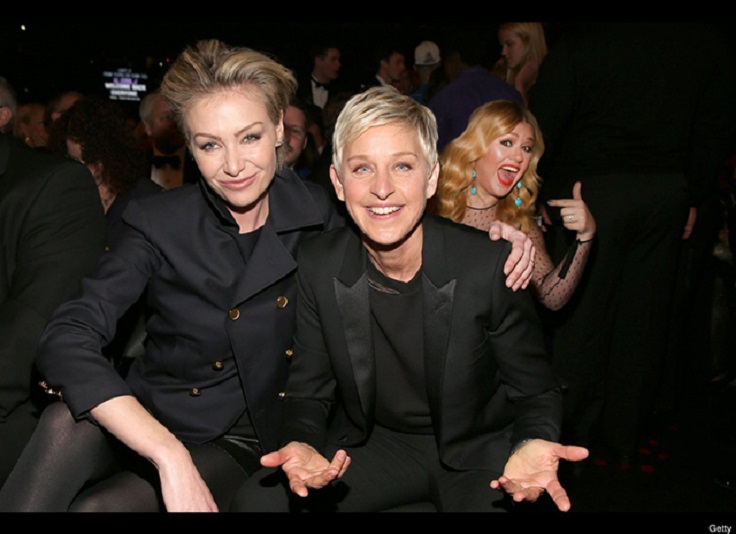 via slrlounge.com
Kelly Clarkson strikes a pose behind Ellen DeGeneres and her wife Portia de Rossi at 2013 Grammy Awards.
Sofia Vergara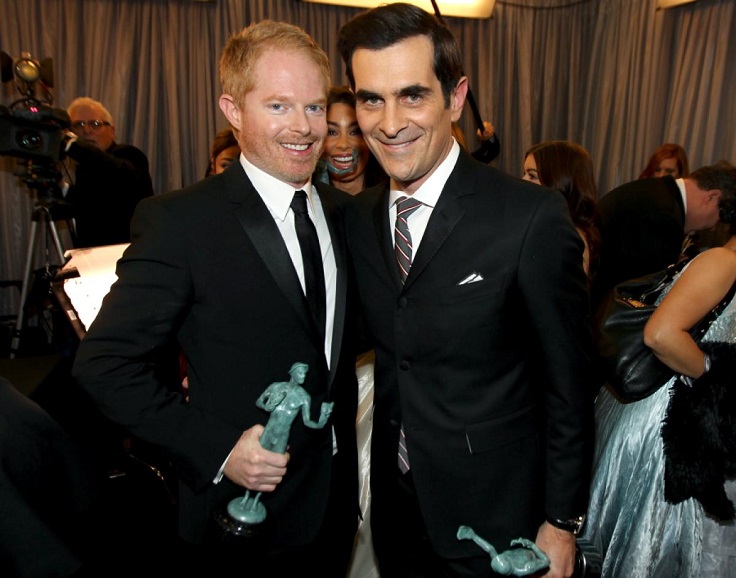 via nydailynews.com
Modern Family stars Jesse Tyler Ferguson and Ty Burrell are joined at a hilarious snap with their co-star Sofia Vergara at Screen Actors Guild Awards on Jan.27,2013.
Michael Douglas
via slrlounge.com
Michael Douglas photobombed Angelina Jolie and Catherine Zeta-Jones.
Jennifer Lawrence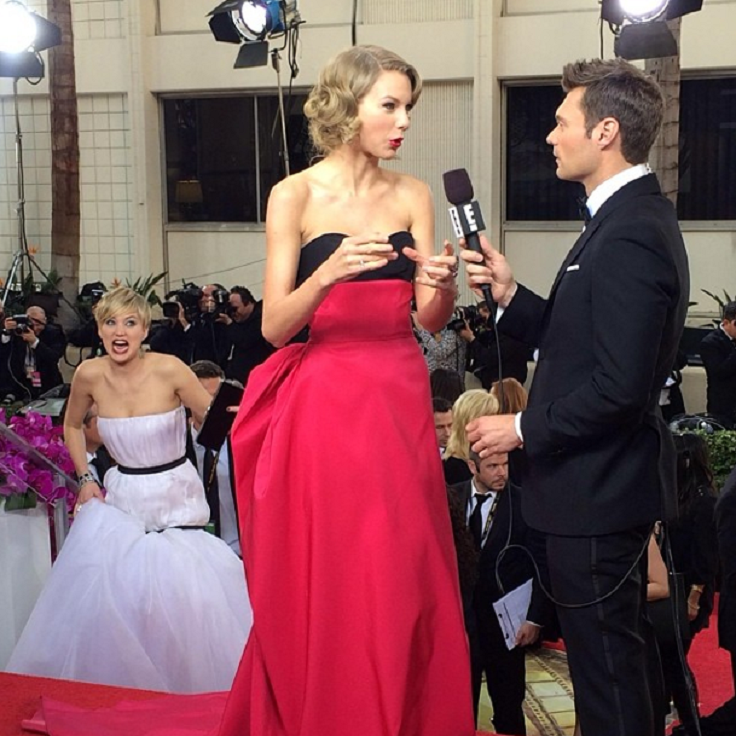 via slrlounge.com
Jennifer Lawrence photobombs Taylor Swift at the Golden Globes 2014. Taylor Swift is giving an interview to Ryan Seacrest.
Johnny Depp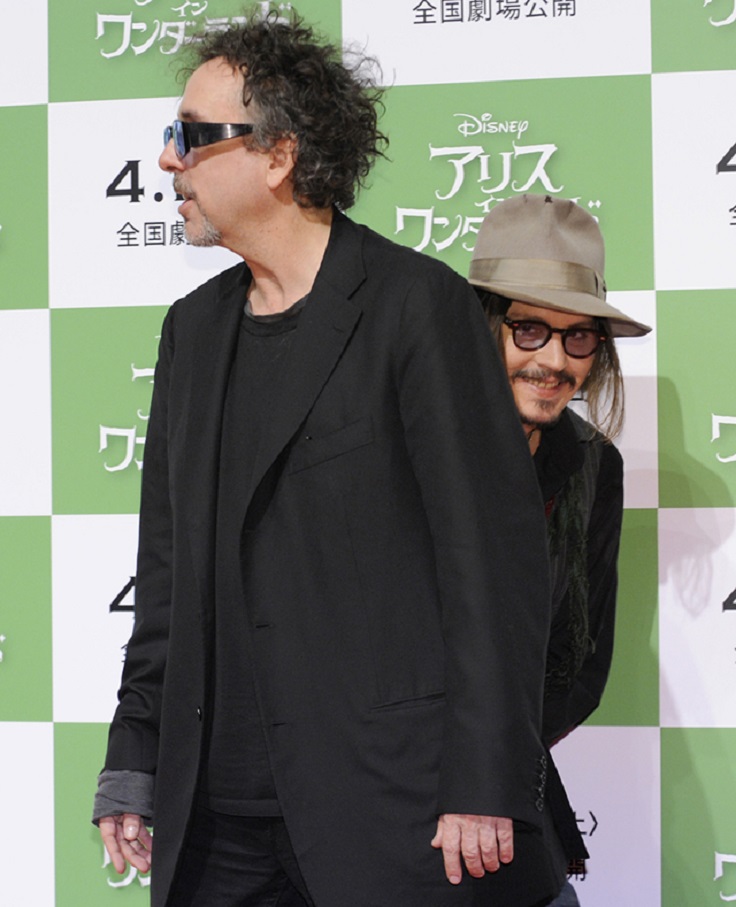 via slrlounge.com
Johnny Depp photobombed Tim Burton. He seems shy in front of a Japanese crowd, as he hides behind the director of Alice in Wonderland.
Jack Black and Dustin Hoffman
via slrlounge.com
Jack Black and Dustin Hoffman photobombed Angelina Jolie as they fail to hide themselves behind a ledge.
Benedict Cumberbatch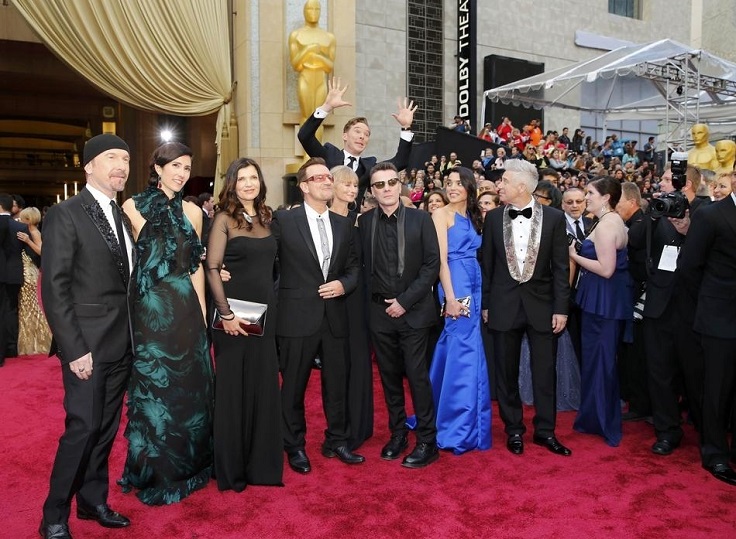 via yestotally.com
Benedict Cumberbatch's photobomb of U2 at the 2014 Academy Awards is great!