In the past few years we all are witnesses to the new fashion phenomenon – the fashion bloggers. As the Internet was getting more and more available to everyone all around the world, parallel with it the need to express yourself in the online world was more present too. These girls showed how you can present the fashion online, be chic, enthusiastic and all around the globe at the same time.
Fashion blogging to some is just a hobby, but these wonderful women make their living out of it – and they are doing it pretty well. Thanks to them, we can all see the latest fashion trends, what's the atmosphere like at the fashion shows, where to travel, what to see and many other things. Their fashion diaries are full with travel memories, expensive clothes and famous friends.
Check out these ten great women who are considered as one of the most influential fashion bloggers at the moment. Viva la fashion!
1. Chiara Ferragni
via theblondesalad.com
Born in Cremona, Italy, Chiara Ferragni is the blogger behind The Blonde Salad. She launched her blog in 2009 with her then boyfriend and now CEO, Riccardo Pozzoli and since then she is posting photos of her looks, event attendings and travel experiences. Thanks to Chiara's chic style and Italian charm, the Blonde Salad has more than 800.000 visitors per month. She is collaborating with famous fashion houses and designers, has more than three million followers on Instagram and has won blogging awards, such as the Best Personal Style Blog and Blogger Business of the Year by Bloglovin Awards. She is the brand ambassador for Calvin Klein and has appeared on the cover page of popular magazines such as Marie Claire and Vogue. Chiara is also one of the richest fashion bloggers. Once a law student at Bocconi and now a true style influencer, she showed how blogs can be turned into business. Chiara is earning from advertising, appearances and hosting gigs, but she's earning the most from her shoes collection. Thanks to her 8 million net worth, Forbes named her in the list 30 Under 30: Art & Style.
2. Leandra Medine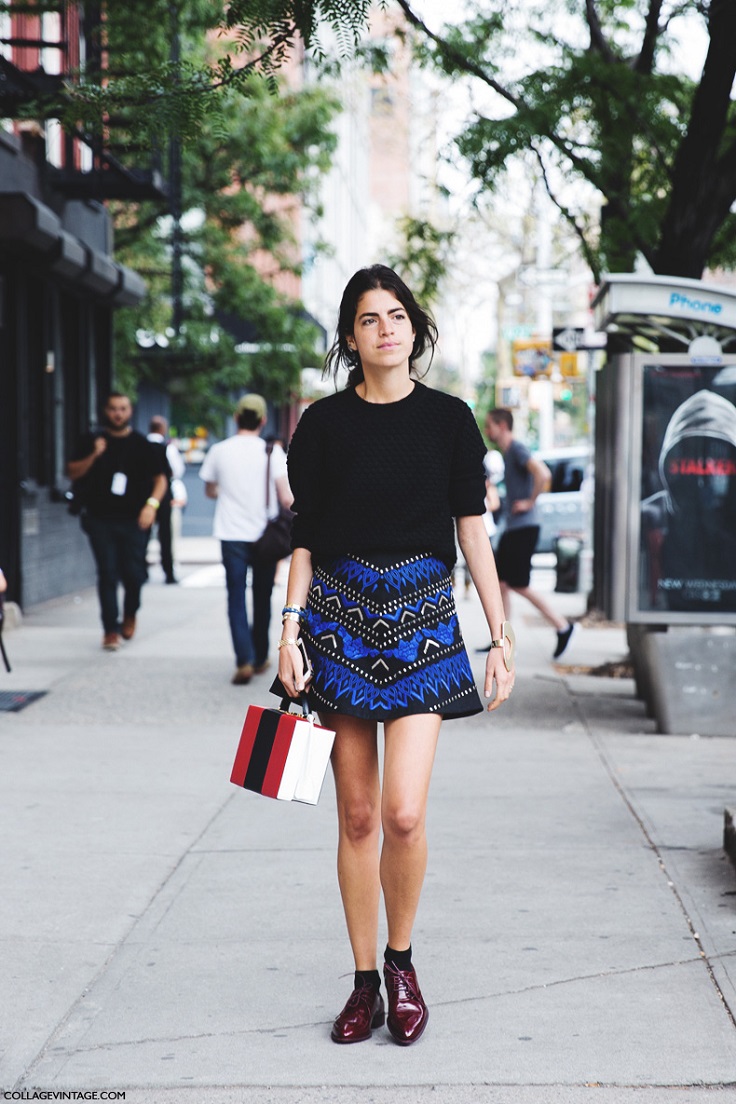 via manrepeller.com
A true New Yorker, Leandra Medine also appeared on the list 30 Under 30: Art and Style. Her blog, The Man Repeller won the Best Overall Blog by Bloglovin Awards in 2012 and was mentioned in TIME's 25 Best Blogs of 2012. Her blog's name has an interesting story. She believes that is fantastic that the trends women love, men hate, so that's where the name comes from. The blog is a true, inspirational fashion place. It's the perfect combination of fashion trends, thoughts and humor. Leandra's amazing, man repelling style has drawn top brands like Michael Kors, Superga and Dannijo; almost a million of followers on Instagram and more than 10 million page views per month. That shows that Leandra's men repelling, fashion blog is something many people find inspiring!
3. Kristina Bazan
via kayture.com
The youngest on this list, by the age of 21 Kristina Bazan managed to run Kayture, a serious fashion blog she launched in 2011 together with her then boyfriend and still partner in crime, James Chardon. Kristina is born in Belarus, but she moved to Switzerland from where she posted her looks at the beginning. She is known and loved for her humble beginnings. Even though at first she couldn't afford high fashion pieces, Kristina proved that you can wear Zara or H&M and look absolutely stunning. Her writings, beauty and effortless style are what her fans love her for. Besides running the blog (and currently the streets of Los Angeles where she lives!), Kristina has many collaborations with the most famous fashion houses, such as Dior and Louis Vuitton. She is most known for her collaborations with Piaget, Kérastase, Chopard and Cartier. This stylish beauty isn't just good at styling: Kristina loves singing, so she's spending her days in L.A. singing and writing songs.
4. Nicole Warne
via garypeppergirl.com
Nicole Warne, or the face behind Gary Pepper Girl, is working from the land down under. This wonderful Aussie girl is rocking the world with her vintage looks – her red lipstick is a must and her skin is flawless. Nicole started blogging in 2009 parallel with working on her e – store where she sold vintage clothes. Soon she realized it was the blog she wanted to focus completely on, and that's what she did. Her chic and vintage style and the oh – so – charming photos on the blog taken by her fiance Luke Shadbolt brought many opportunities for Nicole. Besides working with famous brands such as Louis Vuitton, Dolce & Gabbana and L'Oreal, she is currently the Global Ambassador for Donate Planet and is the founding member of the Style Council by Net-a-Porter. Nicole appeared on the cover page of popular magazines such as Vogue, Harper's Bazaar and Elle.
5. Julie Sarinana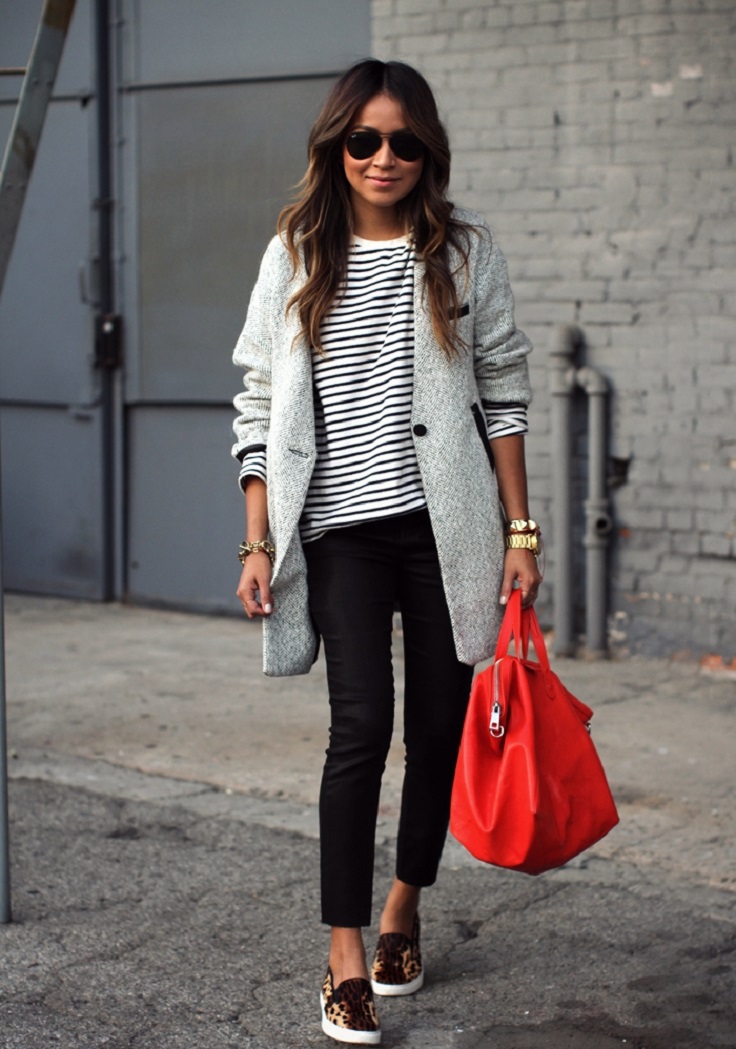 via sincerelyjules.com
Born in Mexico, but raised in Los Angeles, Julie besides a blogger, is a wardrobe stylist whose motto is Dream, Believe, Achieve. With more than two million followers on Instagram, Julie Sarinana's blog Sincerely Jules is one of the most visited and influential blogs in the fashion sphere. Her style is a lot inspired by the Californian lifestyle, so it can be described as classy street style in a very effortless way.  She also loves to travel, so we can all see on Instagram the amazing destinations she's enjoying. When it comes to her success as a blogger, a proof for that are her collaborations with brands and she was featured in Teen Vogue, Lucky Magazine and Cosmopolitan Latina.
6. Aimee Song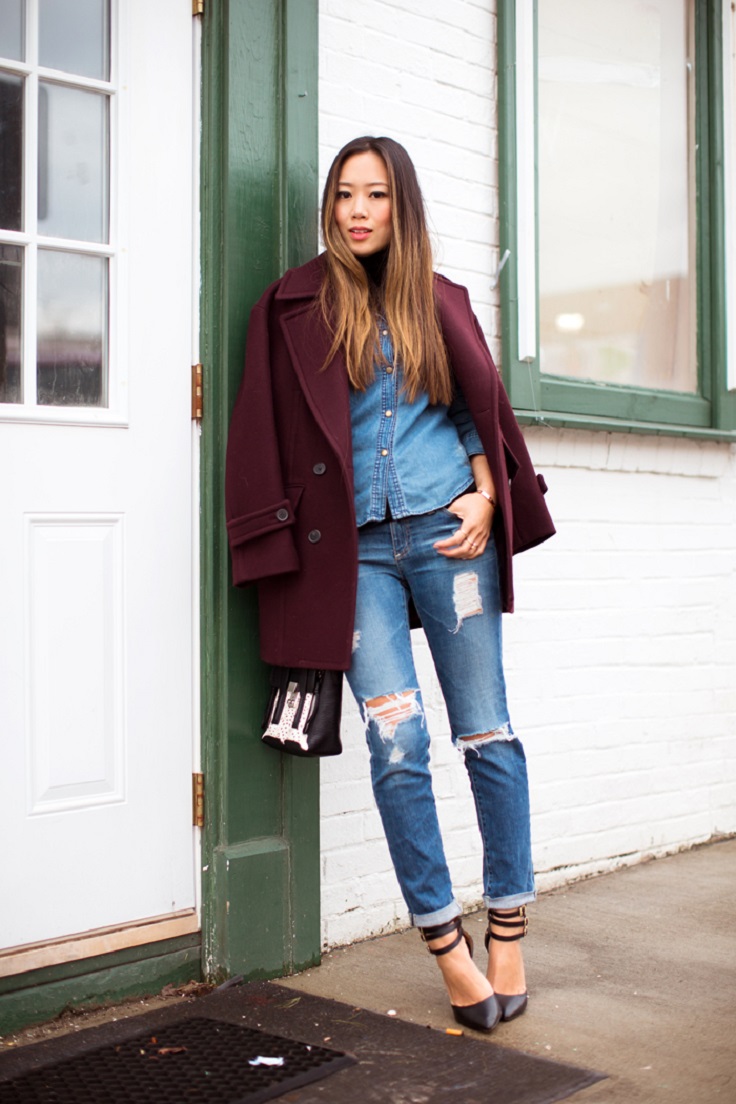 via songofstyle.com
At the age of 25, Californian girl Aimee Song built two successful careers: one as an full time Interior architect and the other, a blogger with an amazing fashion blog Song of Style. Even though she first didn't have any intentions in creating a fashion blog, but rather posting interior design shots, Aimee's plans were changed as soon as a photo she posted received many positive comments on her outfit. Cards were changed and Aimee made her way to the fashion blogging world. She rocked it and the statistics are a proof for that. Aimee's Instagram account has more than 700.000 followers, while the blog has more than two million page views per month. She has her collaborations with top brands, like Seven For All Mankind and Piperlime. Her style is classy and a mixture of different styles at the same time.
7. Alexandra Pereira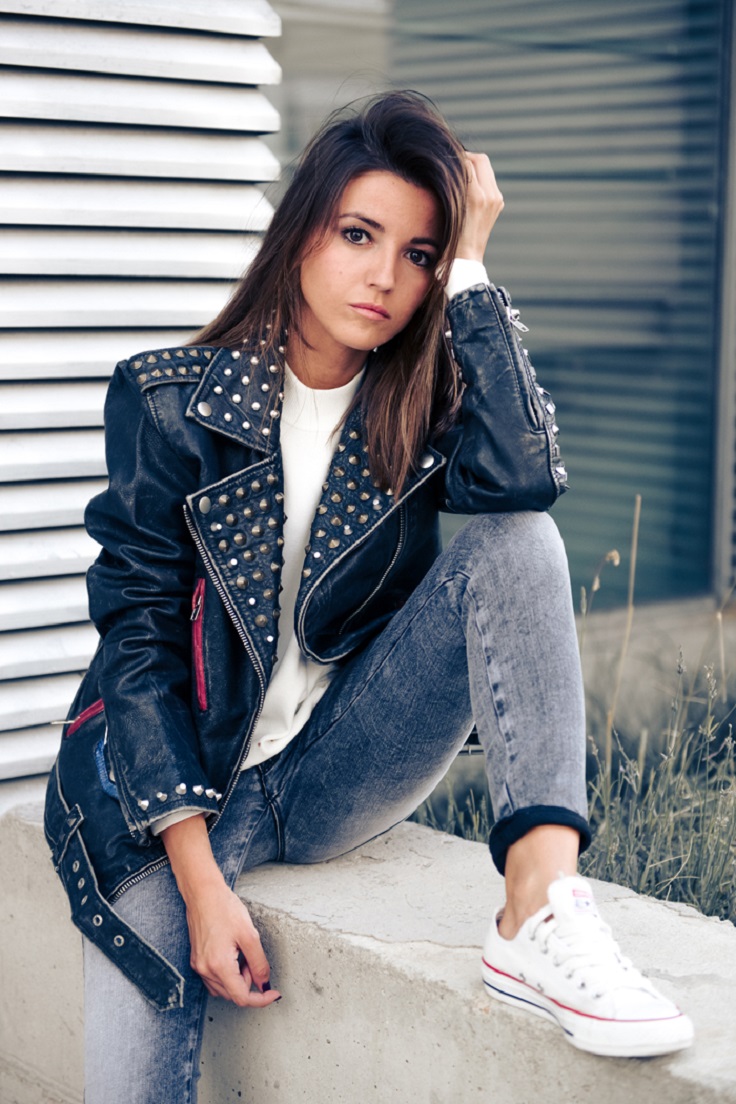 via lovely-pepa.com
Let's add some Spanish charm on the list. Alexandra Periera's blog Lovely Pepa is considered as one of the most influential blogs in the world. The blog won the Most Influential International Blog in 2013 and is the only Spanish blog that ever made it to the BlogLovin Awards. As her fashion colleagues, Alexandra has some of the finest top brands on her collaboration list, such as Carolina Herrera, Reebok and Piaget. Not only she is running the blog, but she is the art director of Krack Shoe Collection. This year in March, she published her book Simply Lovely Pepa. Alexandra loves to travel as well. Following her on the social media is allowing us to see where she is up at the moment. On her blog you can find so many visited destinations, from the European capitals to the American – living – the – dream places.
8. Rumi Neely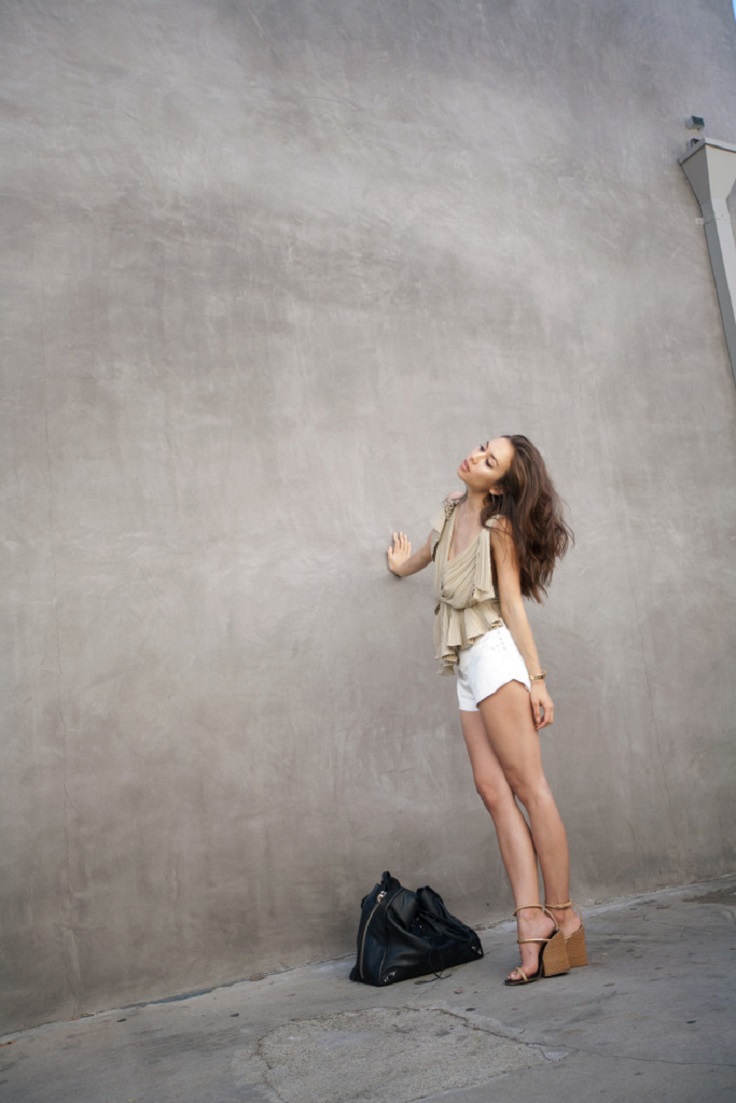 via fashiontoast.com
Rumi Neely launched her blog the Fashion Toast a little bit earlier than her colleagues did with their blogs. Starting her fashion blogging journey in 2007 after the success of her vintage online store, Rumi drawn a lot of fans and readers to her blog. At the beginning the Fashion Toast had 35.000 views per day, but the number was going bigger and bigger. Nowadays, Rumi Neely's blog has more than five million page views per month. No wonder why she won both the Blogger of the Year and Best Personal style Blog by BlogLovin, and the Industry Choice Award at the Socialyte Awards. In 2014, Rumi launched her own personal clothing line named Are You Am I, headquartered in downtown L.A. She also collaborated with famous brands such as Forever 21, RVCA and Sunday Somewhere.
9. Andy Torres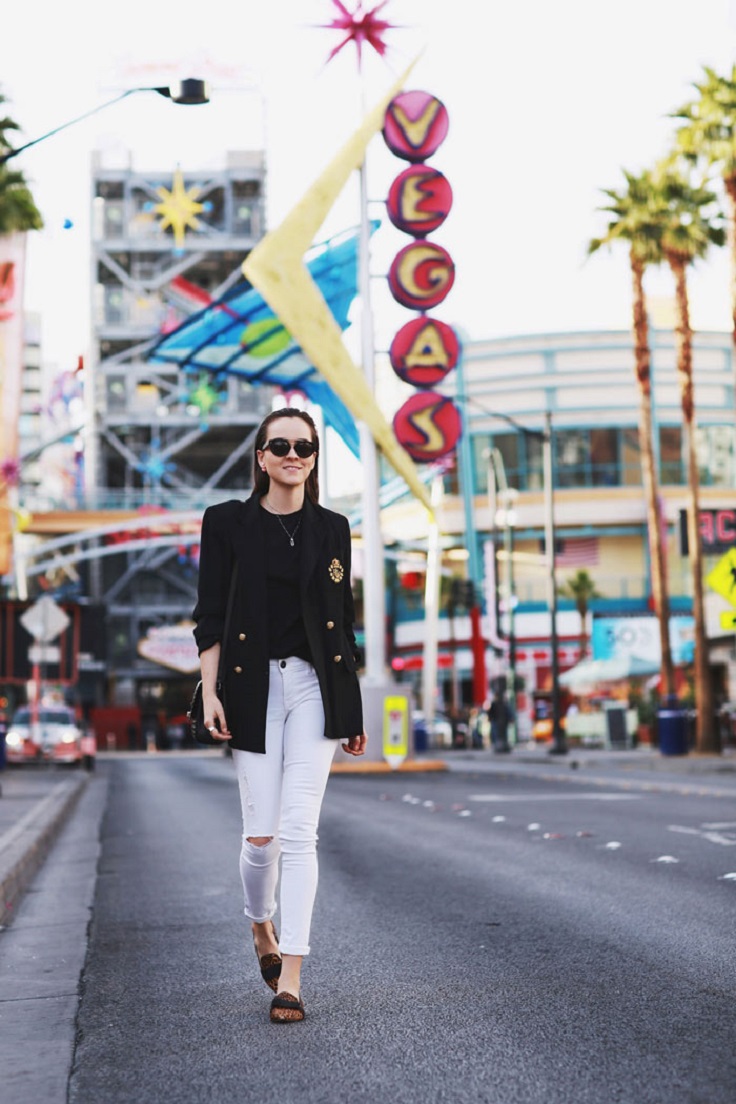 via stylescrapbook.com
A Mexican living in Amsterdam, Andy Torres is running the Style Scrapbook, a blog she created in 2007, when she started living in Amsterdam. With more than 500.000 Instagram followers, we continuously follow Andy through her trips all around the world – from her native Mexico and the sunny Miami beaches to the charming streets of Amsterdam. Andy's style can be described as classy street style. She is not afraid to experiment with colors, patterns and even styles. As the other fashion bloggers on the list, Andy is not an exception when it comes to collaboration and famous brands. She is doing all that and besides being a blogger, she is working as freelancer editor for Glamour NL. Andy was the face of Philips CitiScape headphones national billboard campaign and the face of Canon EOS M. She did a TED talk, was a host of TV series Click and her portfolio is full with other projects, all proving that this lady is worth it.
10. Veronica Ferraro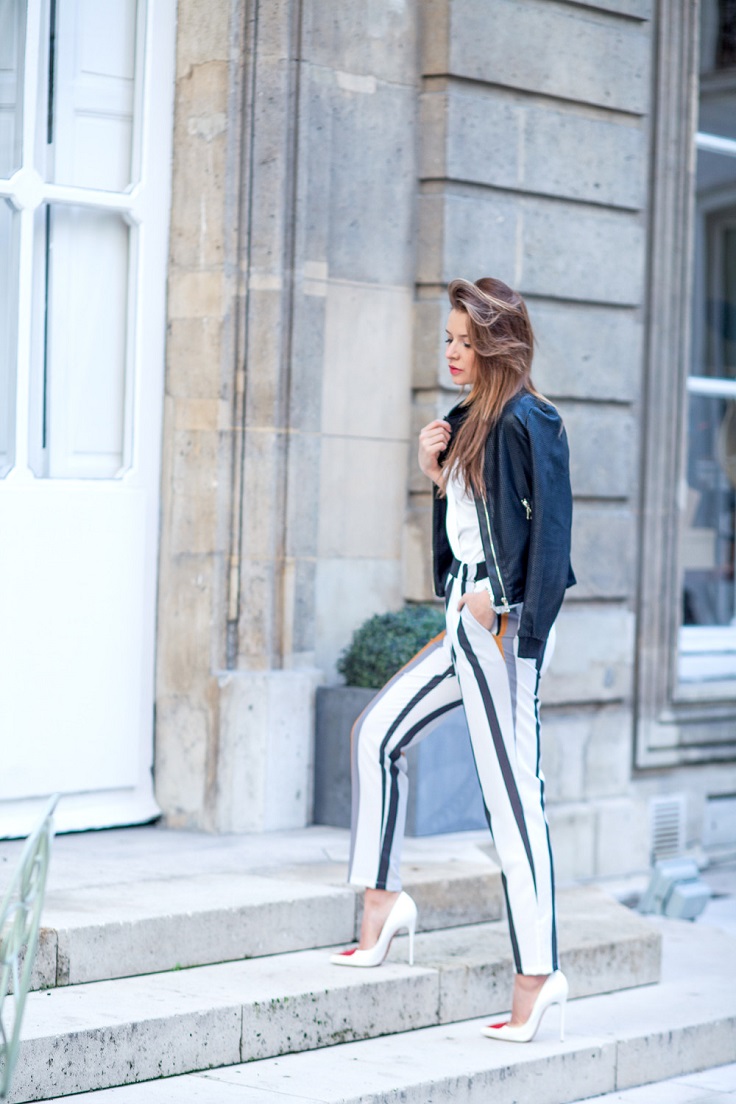 via thefashionfruit.com
Veronica Ferraro is the second Italian beauty on the list. Living in the city of fashion, Milan, Veronica has such a classic style with street style elements. Her amazing style can be seen on her blog, The Fashion Fruit, which she launched in 2010. The Fashion Fruit is the second most read Italian blog and has more than 700.000 page views per month, while Veronica's Instagram account has more than 200.000 followers and her Facebook page more than one million likes. She is posting photos of her daily looks, travelings (thanks to which we are especially able to witness the never ending beauty of Italy!), collaborations and appearances. Veronica is not only working with high brands from the fashion industry, but she is collaborating with famous brands out of it, such as Philips, Samsung and Nokia. She has been featured by Marie Claire Italy, Elle Italy, Grazia, Glamour USA, Vogue Italy and many other fashion magazines.