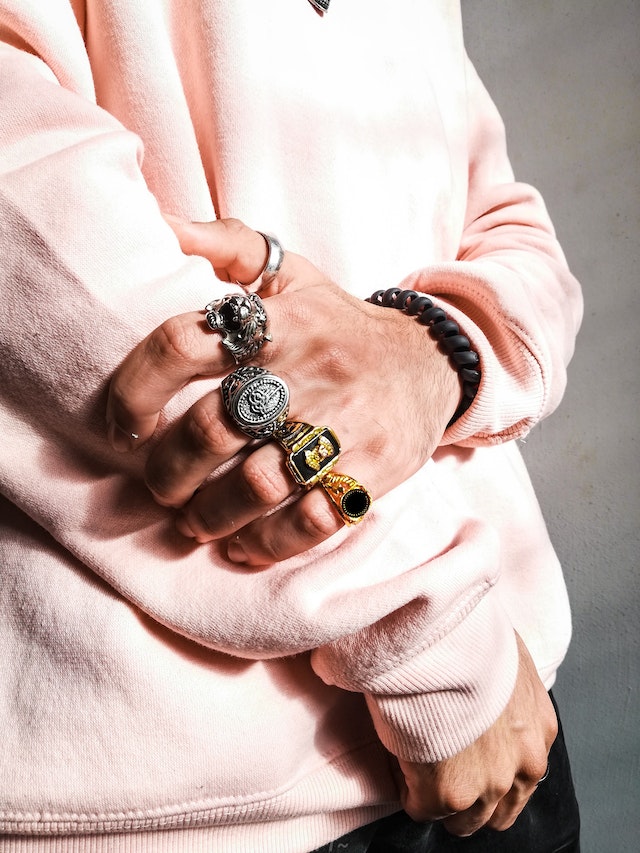 Over the years, jewelry has become much more popular with men, which means there are more options to choose from than before. Although cuff links and tie clips still make great gifts, other types of jewelry might suit the man in your life better. When purchasing jewelry for men, you need to consider their style, personality, and their lifestyle. Here are 10 pieces of jewelry that make excellent gifts for men.
Timeless Watch
A watch is a perfect gift for extra special occasions, such as a milestone birthday or an anniversary. From your baby brother to your husband, this gift idea is great for different types of men in your life. Not to mention, you can make this gift extra special by getting it engraved.
Earrings
When it comes to men's jewelry, it can be difficult to choose earrings. When making your choice, make sure you know the recipient's style inside and out. To ensure you pick the right design, it is a good idea to monitor the earrings they already own. The material it is made out of can be important too, especially if they are sensitive to certain metals. If in doubt, ask him for his opinion or choose a different piece of jewelry to gift him.
Wedding Band
A wedding ring symbolizes marriage, and it is a piece of jewelry that shows other people you are in a committed relationship. According to tradition, each person pays for the other half's wedding ring.  Men's wedding bands are often plain and simple in design, you just need to make sure you get the size right.
Decorative Rings
When it comes to men's rings, there are plenty of choices besides wedding bands. Popular designs for men's rings include signet rings with large emblems, plain metal bands, and rings studded with gemstones. You can also find rings made out of unusual materials, such as wood.
Metal Bracelets
Some metal bracelet designs look great when combined with another complementary bracelet. However, some look best when worn alone. Metal chains and bangles look great when worn with formal wear.
Lapel Pin
A lapel pin is a decorative piece of jewelry that is used to adorn the lapel of a jacket. These decorative pieces are a tasteful way for men to add personality to an otherwise generic suit.
Cuff Links
Cuff links are a traditional gift for men and can help pull together a classic suit and tie outfit. If there is a special occasion on the horizon, purchase your man a pair of cuff links to help him set off his ensemble.
Tie Clip
A tie clip helps keep a tie in place. The addition of this piece of jewelry can make a man look more polished. As with cuff links, a tie clip is another great gift idea for men who are looking forward to an upcoming formal event.
Necklaces
Necklaces are personal pieces of jewelry, and can reveal a lot about a man. From chunky chains to slim leather necklaces with eye-catching pendants, there are many styles to choose from.
Stackable Bracelets
Stackable bracelets, such as beaded bracelets and rope bracelets, are great for guys with a casual look. They are often slender in design, to make them more attractive when stacked together, and made from leather, wood, or durable synthetic material, such as nylon.