There are many reasons why working as a nurse is an excellent career choice, one of which is the many opportunities the field offers for further professional development. There are an amazing variety of degree programs and short courses available for you to take, which means that you can carve out a career that precisely matches your personal interests and goals. This could be by choosing a particular health condition to focus on (such as cancer or diabetes), a particular patient population (such as children or senior citizens), or a particular healthcare setting (such as a school or an emergency room).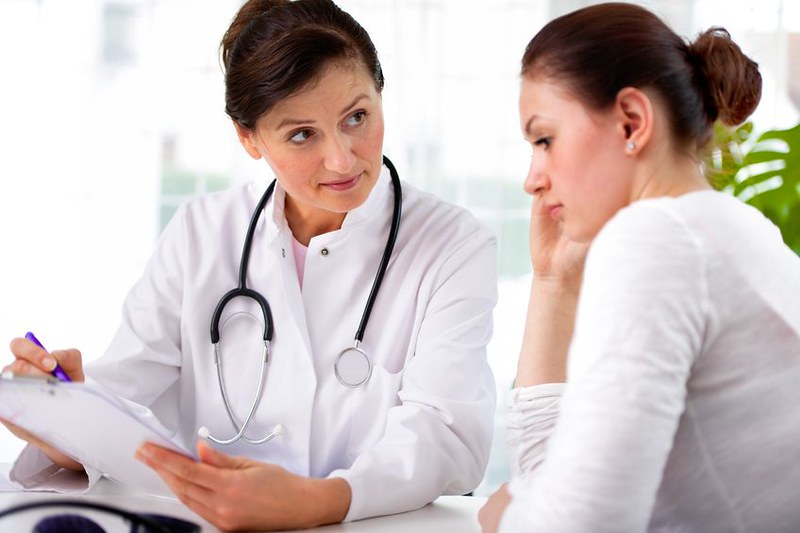 The right pathway for you will depend on a number of different factors including your experience, qualifications, and life circumstances, however one of the most popular routes to take is to become a Family Nurse Practitioner (FNP). From excellent career prospects to making a genuine difference in society, here are 10 reasons why you should consider training to become an FNP.
1. It's a varied and interesting job role
A Family Nurse Practitioner is an advanced role that involves providing a wide variety of healthcare services to a diverse range of patients. You will be working with people of all ages and backgrounds, who have all sorts of different health conditions. As such every day is different for an FNP, making it a particularly interesting career path to choose. One minute you could be helping an elderly patient manage their arthritis, and the next you'll be conducting a routine checkup on a toddler. The type of workplace that you can be employed in is equally varied, ranging from clinics and physicians' offices to schools, hospitals, and even a patient's own home. Thus, being an FNP gives you a lot of freedom to create the exact career that you want, in terms of everything from the duties you carry out to the hours that you work. Speaking of duties, as an FNP you can expect to be responsible for a wide range of tasks including conducting diagnostic tests and screenings, developing treatment plans, conducting physical examinations of patients, administering medication, maintaining medical records, and educating patients on healthy living and disease prevention.
2. You can enjoy a more rewarding career
In comparison to working as a nursing assistant or a registered nurse (RN), being an FNP enables you to take on greater responsibility and autonomy at work. For example, you'll be able to make medical diagnoses, prescribe certain medications, develop comprehensive treatment plans, and perhaps even supervise your own healthcare team. You'll also have the opportunity to assist with a wider range of medical procedures. This is all without having to sacrifice the chance to work directly with your patients. This extra independence in the workplace is important because it helps you to feel a greater sense of purpose in your work, which is key to our happiness, mental health, and even our longevity. In addition, like with many nursing roles, the fact that you will be dedicating your career to helping others also makes becoming an FNP extremely rewarding. As such you can expect to enjoy high levels of job satisfaction and fulfilment in your career.
3. Your job prospects will improve
There are also plenty of more material benefits to be gained from becoming an FNP. Firstly, the job role comes with a correspondingly higher salary to match the increased responsibilities it entails, which means you can expect to enjoy greater financial stability after you qualify. As a guideline, the US Bureau of Labor Statistics indicates that the median salary for nurse practitioners in 2020 was $117,670. Therefore, you can see that training in this area is a worthwhile investment to make. In addition to this, the initial qualification of a Master of Science in nursing (MSN) or a Doctor of Nursing practice (DNP), plus the experience you gain working as an FNP, will open a lot of doors for you in terms of future opportunities. Therefore, if you're hoping to one day move into more of a leadership position, whether that's in terms of patient education, policy or research, then becoming an FNP is a great first step towards that.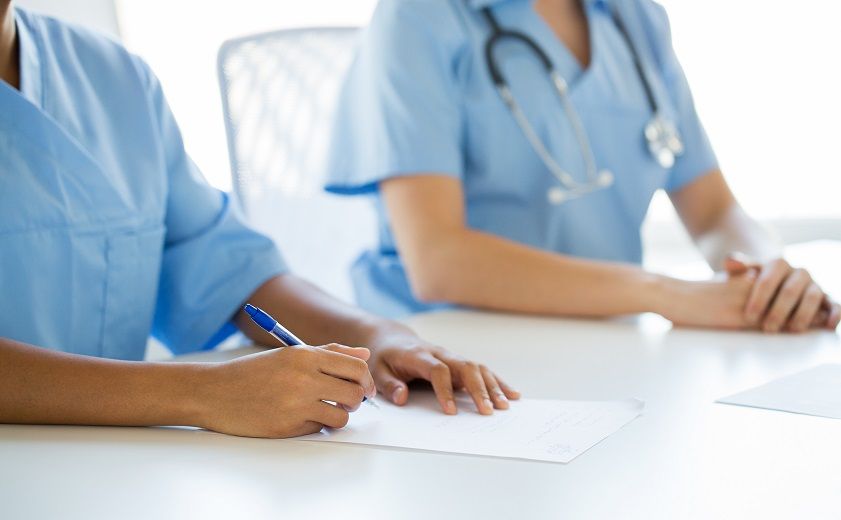 4. You'll broaden your nursing knowledge and clinical skills
One of the major benefits of taking a higher degree and becoming an FNP is that you will significantly level up your specialist knowledge and clinical skills. This is great regardless of the job role that you go on to work in, because it enables you to provide the very best possible care to your patients. It's also beneficial on a personal level, because you get to dedicate your time and energy toward learning more about a subject area that you're interested in. For example, if you decide to take a Master of Science in nursing then you will get to study modules such as advanced pathophysiology, clinical pharmacology, advanced health assessment and diagnostic reasoning, advanced practice care of adults across the lifespan, primary care of adolescents and children, advanced nursing practice in reproductive healthcare, and much more. You'll also undertake a set number of hours doing clinical placement work, which gives you the chance to put what you've learned into practice and gain valuable feedback from experts in the field.
5. You will work on your transferable skills
In addition to the clinical skills that you gain as an FNP, you'll also boost a number of your transferable skills. These are useful not only in your work life, but in your personal life too. For example you'll work on factors such as attention to detail when handling specific dosages of medication, communication skills when explaining complex medical concepts to people with no background knowledge of the subject, and teamwork by liaising and collaborating with a number of other healthcare professionals. Dealing with all the inevitable unexpected issues that arise in nursing will help your adaptability, whilst the extra autonomy you have as an FNP will be a great boost for both your confidence and your leadership skills. In addition, the fact that you'll be working with such a wide variety of patients who have a range of different healthcare conditions and needs means that you'll be improving your time management and organization skills too. Plus, as a result of dealing with some patients who are reluctant to open up to you, you might also find that your powers of observation and active listening improve, as you learn to understand what people don't say as well as what they do say.
6. You'll become a nicer person
This might sound strange, but it's true! By working as a Family Nurse Practitioner, you're sure to find that certain positive personality traits that you have naturally develop even further. The most obvious of these are kindness, compassion, empathy and understanding. All of these are crucial when it comes to providing the best possible care for your patients and offering the necessary emotional support to get them through what might be a very tough time in their lives. In addition, you may find that being an FNP teaches you to be more patient too. This is because some people are reluctant to talk about health concerns that they feel are embarrassing or upsetting, plus when you work with young children, they might not always do what you want them to straight away, requiring you to put in the time to build trust and overcome these barriers. At the same time, being an FNP will also help you understand how to set clear boundaries between your work life and your home life so that upsetting cases don't impact on your own mental health or your relationships with your friends and family.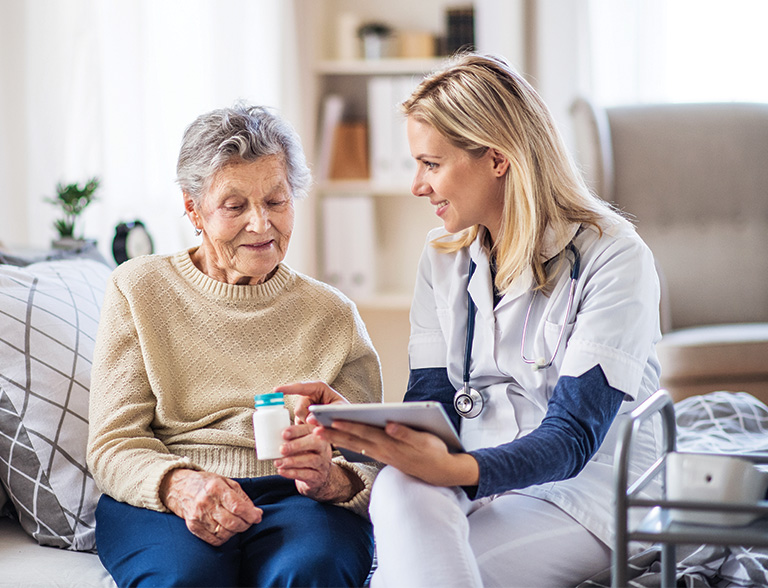 7. You can study to become an FNP online 
Many people are put off the idea of training in a new area or completing a higher-level qualification because they don't want to go back to college, however, to be an FNP you can complete the necessary academic work online. This enables you to tailor your ideal study environment, whether that's hunkering down in the peace and quiet of a home office or settling in at a coffee shop to benefit from the creative hustle and bustle around you. Online study is also often cheaper than attending a course on campus because the tuition fees can be lower and you don't need to shell out for other costs such as commuting, childcare, parking on campus, or accommodation during the academic year. It opens up the options for the colleges that you can study with too, because you won't be restricted to choosing a place that you can commute to or is feasible for you to move to. Another benefit that you can anticipate is leveling up your tech skills. This is because you'll be using cutting edge software in a virtual teaching and learning environment, which you may end up needing to use in the workplace at a later date.
8. You can fit your FNP studies around your other obligations
The fact that you can study for an MSN or DNP online in order to become an FNP also enables you to fit your studies around any existing work or family commitments that you may have. So, whether you want to get your learning done first thing in the morning before you leave the house, at work during your lunch break, or last thing at night once everyone else has gone to bed, you can design a schedule that perfectly suits your circumstances. This means that there's no need to quit your current job in order to get qualified to be an FNP or suffer the resulting loss of income. Likewise, you won't have to give up any of your favorite hobbies! To make obtaining your qualification as easy as possible, work out a study schedule in advance and make sure that you stick to it. This is more effective than simply trying to fit in your learning when you have free time and will help ensure that you don't miss any of your deadlines. Don't forget to look after yourself while you're studying too. Getting plenty of sleep, taking regular exercise and eating healthily will all help to keep your body and mind in top condition.
9. You get to help people and your community every day
One of the main reasons that people choose to become an FNP is that the job enables you to dedicate yourself to helping others. You get to work directly with patients every single day, providing vital medical care and also emotional support. In particular, family nurse practitioners often choose positions in underserved communities and therefore develop strong ties to the community that they are a part of. You'll likely find yourself working with the same patients over several years, as well as many members of the same family, allowing you to create meaningful connections with the people in your care. In turn, this helps you to assist them in the most effective and caring way that you can and is one of the reasons why this career is such a rewarding one to choose. Therefore, if you enjoy working directly with the people that you're helping and seeing the difference that you make in their lives firsthand, becoming an FNP could be the ideal job for you.
10. The world needs more nurses
Nursing is a field in which there will always be a need for talented and dedicated people. In fact, the job prospects for family nurse practitioners and other high level nursing roles are set to grow much faster than the average across all occupations, meaning that if you get qualified in this area you can anticipate having much greater job security and employability. This is partly due to the fact that the US population is aging, which increases the demand on various types of healthcare services all across the country. In addition to the increased rates of different health conditions such as cancer, diabetes, heart disease and obesity, this means that nurses can anticipate being in high demand for the foreseeable future. As such you can rest assured that not only are you embarking on a stable career, but you are also making a valuable contribution to society as a whole. It doesn't get much better than that!