We think and wish once in a while, that we could simply click a finger and transport ourselves to a mysterious and remote island which no one has ever heard of before. But for some of us, we content ourselves with outstanding photography and recommendation of what if we could travel, thoughts, and ambitions through our very own eyes.
Everything is possible so if it could very well be, here are a few suggestions for you with our top 10 most fabulous and relaxing sports on our planets. It's not always about the buzz of Wall Street, it's also about the peace of mind.
1. The Maldives
Visit Web: visitmaldives.com
Dreamy scenery and small islands? Dreamy blue turquoise sea and thin white sand between your toes? Wonderful service in paradise? The Maldives has it all. It is one of the most perfect spots to relax without having too many distractions for your own entertainment. The entertainment is mainly your own self, watching nature in all its beauty admiring how possible it is to be so beautiful. For many of us, Maldives has been the getting engaged and married destination but if you have a hectic lifestyle that demands a lot out of you, you cannot go too wrong.
2. Bali, Indonesia
Visit Web: bali.com
Bali has so much to offer. And one of our top relaxing areas for us without a doubt has to be Ubud. Located in uplands central Bali, it boasts infinite acres of rainforests submerging you in continuous breaths of fresh air before going back to your villas. Filled with temples and shrines, rice fields, rainforest, national parks, wildlife, and home to active volcanoes, it is an impressive place to be. However, if you're a rather beachy person, then Bali has another side. It's wonderful crystal clear beaches. An experience not to miss out on with many activity potentials.
3. Bora Bora

Visit Web: tahiti.com
Think of Bora Bora as the Maldives, but with added mountainous areas and greenery surrounding the island. It is situated Northwest of Tahiti in French Polynesia. It is a very popular destination for one of the most luxurious relaxations one could ever hope for, with the added pleasures of putting on your hiking boots and going for a little adventure if this is a wish. It is filled with lagoons and pink sands, often with overwater bungalows, recreational activities such as scuba diving or snorkeling, watching the marine life do its thing and amaze you in its process. A lot can be done, but also a nice stroll around the island is an amazing experience in itself recharging your inner batteries really rather well.
4. Sicily, Italy
Visit Web: visitsicily.travel
If you are within Europe and wish to stay closer to home, or wishing to spend a long weekend away from the hustle and bustle of city life, then Sicily could be a great way to start. It is the largest Mediterranean island which is full of history, beauty, and homes one of the Europes' largest active volcanoes which are also home to many UNESCO sites. Sicily caters to the entire family but also couples, or perfect on your own. It has, should you wish so, an amazing sea, snow-capped mountains, incredible wine and lunch tours, and of course, restaurants. Plenty of them. This area is a perfect way to look after oneself, relax and enjoy the so many beautiful things to do in this Italian paradise.
5. Nordfjord, Norway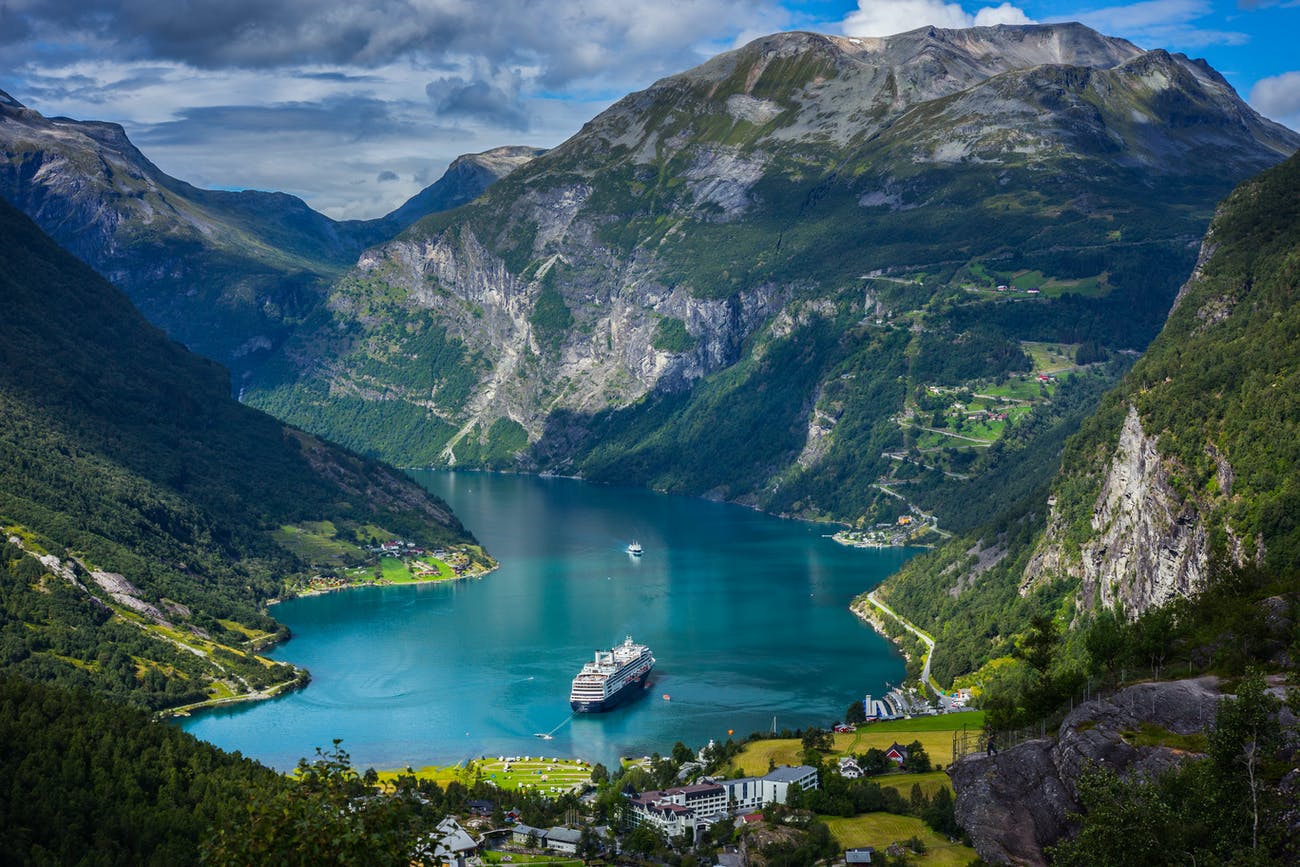 Visit Web: visitnorway.com
We tend to always wish to be on faraway islands and nothing too close will give us that sense of satisfaction and travel feeling. On occasion what's on the doorstep of Europe for example, without having to fly to Hawaii or the Whitsundays in Australia, Norway hosts one of the most spectacular areas. It has the deepest lake in Europe, glittering glaciers, miles of coastal beaches, towering mountains, and even its own waterfalls. Named as a natural playground, there is something there for everyone including pure relaxation in an out-of-the-world environment. This Is one of Norway's best-preserved areas bathing in history and waiting to be discovered and enjoyed.
6. Whitehaven Beach Whitsundays, Australia

Visit Web: queensland.com
Located on the northern part of Queensland beneath the Great Barrier Reef, the Whitsundays with one of the finest white sands on our planet. The multitude of blues from emerald blue-green to turquoise to pure clear is breathtaking teaming up with extraordinary marine life. The amount of beauty in one spot is almost unbearable. From the peaks, one can have hours looking at this formidable spectacle of wonderfulness. Enjoy while it lasts, as predictions are it'll be underwater soon enough as per the locals. Only paddleboats are allowed within kilometers of the island without the influence of anything petrol to not district nor destroy the natural beauty. Most of the island is uninhabited with thousands of acres of rainforests surrounding it.
7. Thailand
Visit Web: lonelyplanet.com
Even in a lifetime, it would be a real achievement to visit everything there is to visit in Thailand, let alone in the world. However, if time is on your hands, then you have possibly given this a head start. Although Thailand has been booming in terms of tourism, you still get occasional areas that aren't overly crowded and get your very own piece of paradise. The food is sublime, the people generally speaking are great people and the islands are sure worth a detour in anyone's schedule. We would always recommend getting as far as possible from the main popular city spots, as one cannot relax there much. But head to the dozens of islands and immerse yourself in much-needed greenery vegetation with rare flora and wildlife at your doorstep. Thailand welcomes the most beautiful beaches and the most beautiful natural parks.
8. Seychelles
Visit Web: seychelles.travel
Seychelles is one of the smallest countries in the world that boasts an infinite blue sea and rainforests in the same sentence. It is located off the Eastern part of Africa. It is home to so many coral reefs, nature reserves, and numerous white sandy beaches ready to cater for your most calm and relaxed trip. The weather is fantastic and the food is rather delicious too and very fresh. One can lose oneself in the mountain rainforest of the Seychellois immersed in splendid nature away from it all.
9. Rio Celeste Falls, Costa Rica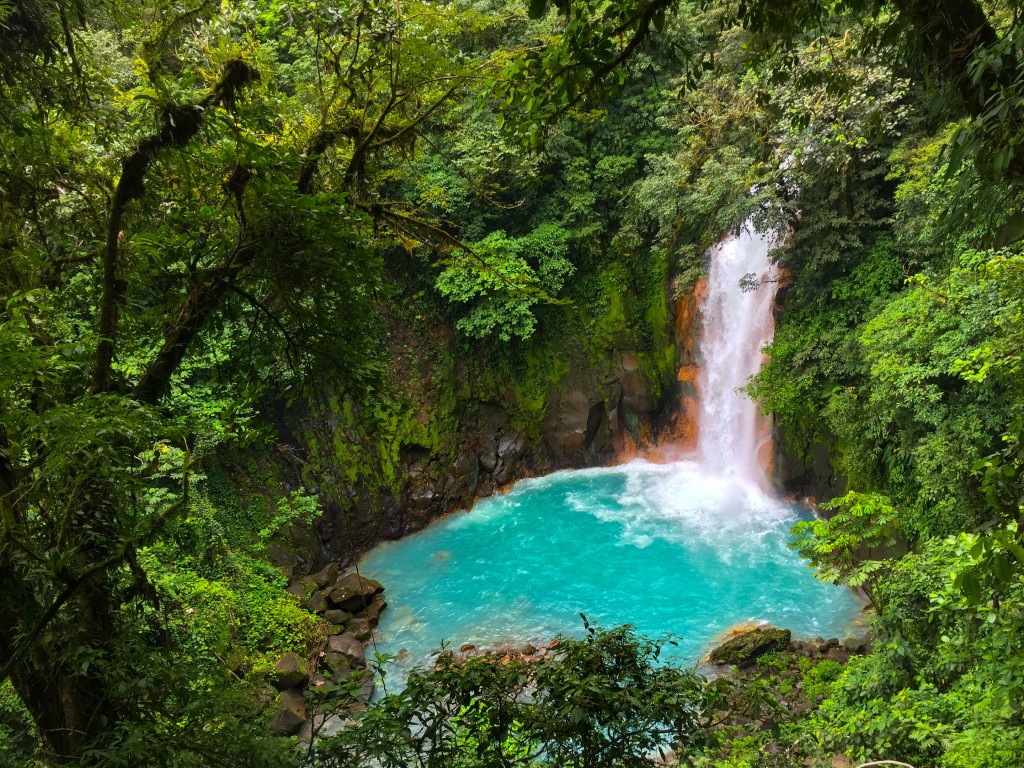 Visit Web: costaricaexperts.com
Located in the northern lowlands of the Guanacaste province of Costa Rica, Tenorio Volcano National Park is known for Tenorio Volcano, natural hot springs, hiking trails, wildlife, and most notably, Rio Celeste Waterfall. We believe that even if someone was to draw out, in color, the dream area to be in, in its natural surroundings with the most magnificent of all backdrops, then, one will have to try even harder. It is beyond what we might call, a postcard. Truly stunning with so much nature to breathe in, it is a destination that will make you at peace with your mind and inner self. The purity of the area will transform you and relax you to the maximum. A tropical paradise, a little heaven on Earth.
10. Saruni Samburu Safari Camp, Kenya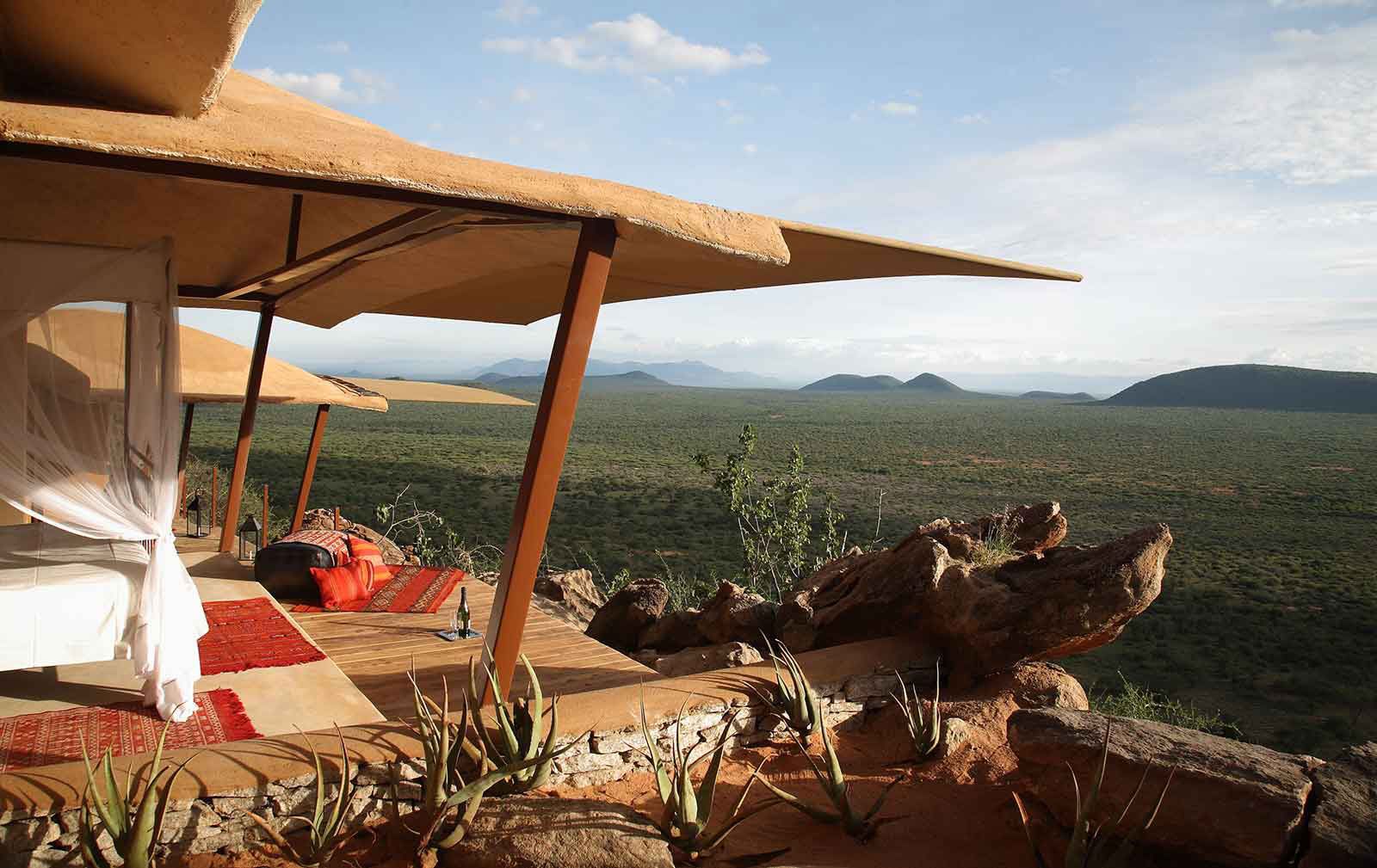 Visit Web: saruni.com
Kenya is home to one of the largest ever-seen wildlife in the world left in its natural environment. If wildlife animals and unlimited, unobstructed views of the nature reserve, then look nowhere else. One of the most perfect relaxing times for you, leaving you somewhat perplexed and seeing life in a totally different context. It is mindblowing. It is making the most talkative person stay even for one instant, in peace, relaxed, and without words to describe the feeling one is currently having.