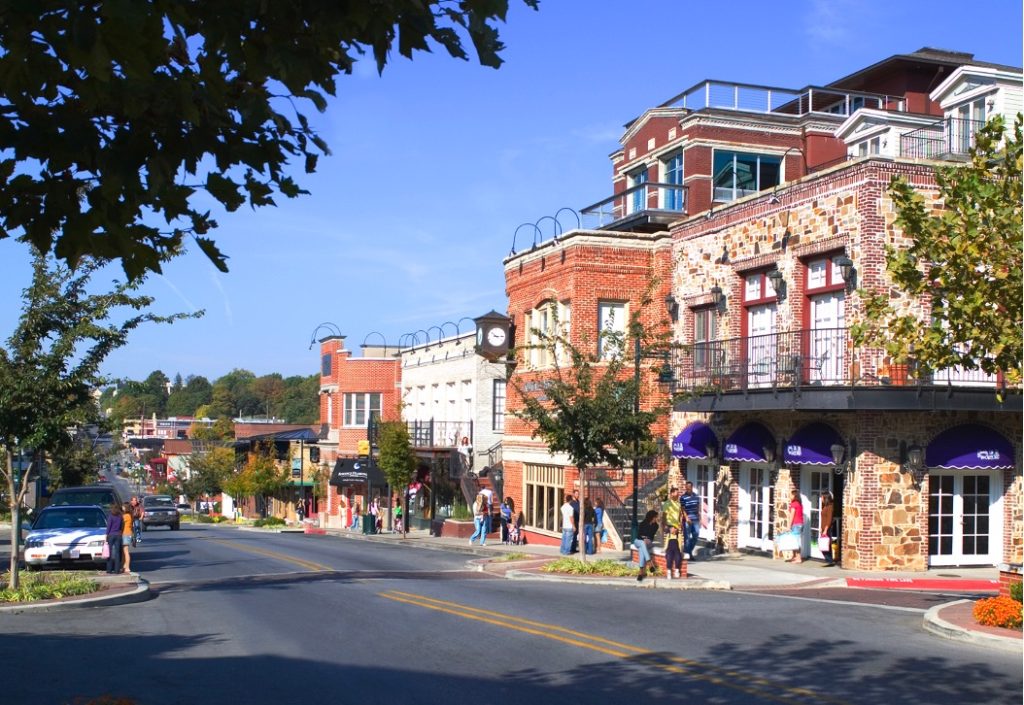 Moving can be an enticing event in anyone's life and especially when moving to a city of choice. Still, when other conditions force one to move, it can bring excitement or cause headaches, especially when looking for a moving company.
Fayetteville is one of the cities that experience moving in and out, and as such, very important to know how best to find a Fayetteville moving company.
Whether moving between towns, across the states or moving to a different continent, Fayetteville has good, experienced but at the same time scam companies and more reason to dig deeper before settling for a specific company.
What to Look for When Looking for a Moving Company in Fayetteville
Fayetteville is a city known to have low unemployment rates. Youth who have just graduated or business people who want to open branches across N.C. will find themselves settling in this magnificent city.
Still, others will find themselves moving out in search of better pastures, for instance, moving to Canada and other parts of the world. With this in mind, we will be in a position to know how to find a moving company in Fayetteville.
Research through Referrals
A good moving company will always have positive reviews from friends, family members, or close associates who have used the services previously. If, for instance, they were moving their household items, they will give a referral to insinuate how they got personalized services to handle their delicate household goods.
If it was moving office, say from Fayetteville to another state or still to a different town, some of the services could include on-time delivery, storage services, and excellent packaging materials for delicate office items such as laptops and printers.
Comparing Quotes
Not all moving companies are genuine. Some will give high rates and more so if they find that one has an urgent need. In such an event, start early, request for price estimates from different companies, and in this case, from the well-known and positive review companies in Fayetteville. By doing this, you can match your budgetary needs and move without stress.
In most cases, reputable moving companies have similar or average pricing that matches the area's requirement cost for moving.
Confirm That the Moving Company is Licensed and Insured
This is a mandatory requirement by the U.S. Department of Transportation Motor Carrier Safety Administration. If you are moving to or out of Fayetteville, ensure that the moving company you are about to use is licensed. You will be on the safe side mostly if you lose goods since you can lodge a claim against the company for compensation of the same.
A reputable moving company in Fayetteville have a variety of insurance options, such as;
Limited liability Insurance – As required by law, any good moving company will offer basic coverage, which should run across all the moving companies.
Added valuation insurance – This insurance caters to claims of a monetary amount based on the value of items damaged or stolen during transit.
Full value Insurance – There is a specific amount that reputable moving companies set aside to cover the actual cost of the item in question without taking depreciation loss.
The Company's Experience
Imagine losing your items through breakage because of being handled by inexperienced staff? This could be a traumatizing event that you should close beforehand. Research for a company with an estimated seven years and above in the field; by doing this, you should be sure of getting your goods safe and within the time allocations.
One of the well-known websites in Fayetteville where you can source such information is the Better Business Bureau website, where you can check the local moving company's reputation.
Check whether there are any complaints noted and how a resolution was established.
Types of Movers
To get a seamless moving service in Fayetteville, knowing the different types of movers around is paramount.
Local Movers – These are movers that give services within a radius of 50 miles or below. In most cases, these types of movers charge an hourly rate and also depend on the number of staff who will offer the moving service to you.
Long-Distance Movers – These moving companies offer their services within Fayetteville and other parts of the state. They can either be rated as local or national movers.
National Movers are the movers designed to serve as many states as possible. You will find a number of these located in Fayetteville and give a seamless service to traverse the conditions per your moving needs.
Conclusion
Fayetteville, NC, is known for its rich diversity and military presence, making the city an excellent and safe place to live. Are you looking to move to this vibrant town with historic look? We hope these tips will help you decide and get a good moving company as you settle on the east coast of North Carolina.