Rock climbing is an amazing outdoor activity, especially if you're lucky enough to visit new destinations and test your climbing skills. So, if you an adventure type of person, check out the list we prepared for you.
You may have already heard of Yosemite National Park in sunny California or the Dolomites in charming Italy. Still, other places are visited by millions of tourists and climbers each year. We definitely saw something special about these places, so we wanted you to check them out, and if you're that lucky, visit at least one and have fun for us!
1. Grand Teton National Park
via dirtmyth.com
The Grand Teton National Park is located in Teton County in Wyoming, USA. The Teton Range is a part of the Rocky Mountains, and it is one of the most popular destinations for mountaineering and rock climbing in the States. You don't need permission for climbing, but it's preferred if you register your planned route at the National Park Service. Even the not-so-experienced can find routes that won't be difficult for beginners, but there are fun and adventure for the advanced climbers as well.
2. Torres del Paine National Park
Torres del Paine National Park is located in the region of Patagonia in Chile. It is surrounded by other parks – Bernardo O'Higgins National Park and Los Glaciares National Park. Torres del Paine's beauty is not only in the mountains but in the lakes, glaciers, and rivers in the park. Visiting this park will surely be one of the most wonderful experiences a nature lover can have. That's the reason why more than 150.000 visitors come here yearly, of which more than half are tourists. Many hikers come here to climb one of the three famous mountain peaks in the park (the same in the picture). The place is truly a real piece of nature heaven – green valleys, mountains, and water all around.
3. Dolomites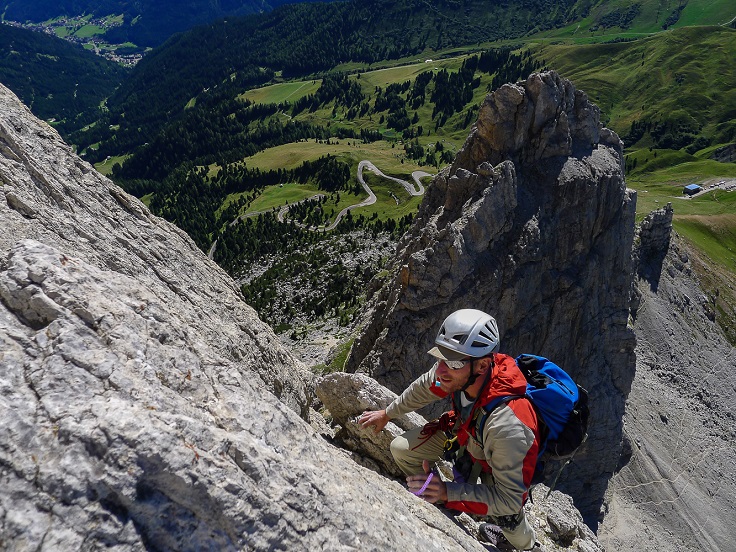 Located in northeastern Italy, the Dolomites are on the most famous mountain ranges in Italy and Europe as well. They are also known as the "Pale Mountains," and they got their name after the French mineralogist Déodat Gratet de Dolomieu. The Dolomites are home to 18 peaks, which rise to above 3,000 meters, making the range a popular tourist attraction, not only offering fun and adventure but witnessing a mesmerizing landscape as well. Mountain climbers, skiers, and everyone who loves snow sports are going to feel satisfied here. No wonder why the mountains were declared a UNESCO World Heritage Site in 2009.
4. Yosemite National Park
via startribune.com
The Yosemite National Park is located in the Sierra Nevada Mountains in California, USA. More than four million people visit the Park each year. Here you will find so many nature spots that will take your breath away – deep valleys, waterfalls, sequoia trees, and many wild animals, such as bears and deers. For the beginners, there are a Mountaineering School and rock climbing routes for everyone. But you should be careful – every year there are more than 100 accidents. One of the reasons why many climbers come here is the rock formations El Capitan and Half Dome.
5. Banff National Park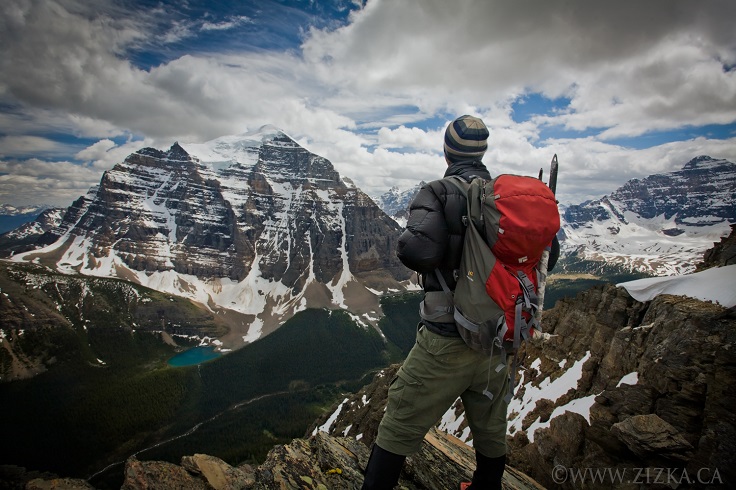 via zizka.ca
The Banff National Park is Canada's first and oldest national park. It is located in the province of Alberta, in the Canadian Rockies. The highest mountain in the park is Mount Forbes, and it is 11 850 feet. If you want more adventure, including rock climbing, visiting the park during the peak season from July to September is a good option, or you can come in winter and enjoy the winter wonderland. Besides the rock climbing, any visitor can enjoy the beautiful mountain landscapes, including Lake Louise and Banff's charming town. No matter when do you plan to go, you will be fascinated by this national park.
6. Siurana, Catalonia
Siurana is a village that has a camp offering a slightly different Spanish experience – no wild parties or fancy architecture. This small place located on top of a mountain is offering a great climbing adventure for any tourist interested in this kind of activity. Experienced visitors can enjoy the beauty of the climbing and at the same time enjoy the Montsant National Park and the charming village, consisting of few medieval stone houses. Tourists can accommodate bungalows, which are very tourist-friendly. People who are beginners at climbing can also rest knowing they can be accompanied by the climbing experts there.
7. Mount Arapiles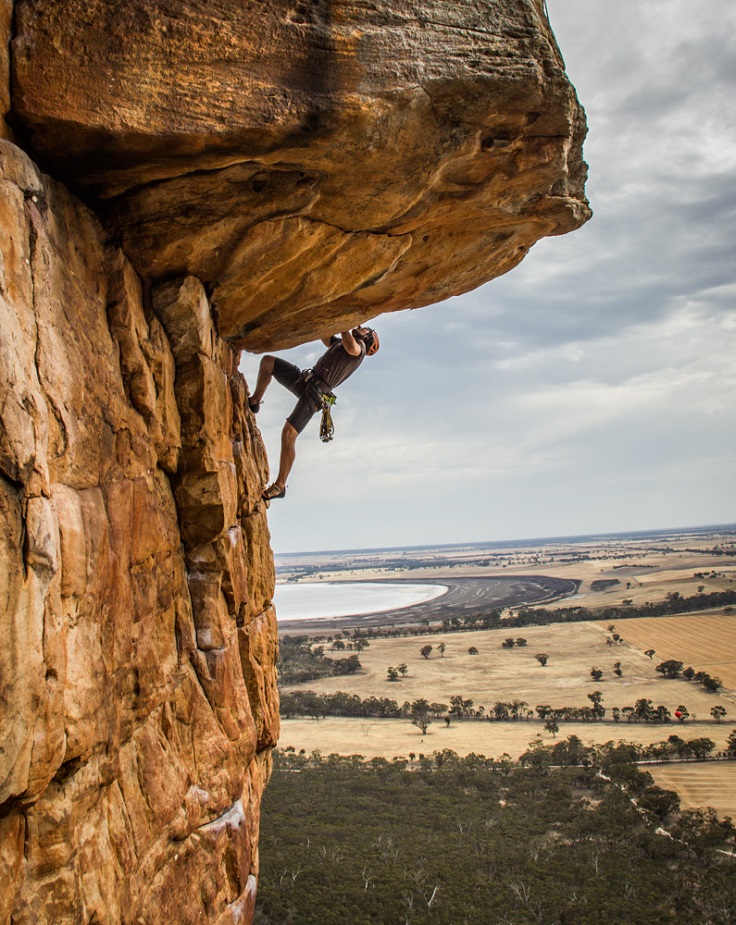 Mount Arapiles is one of the best climbing spots in Australia. Climbing the mountain begun many years ago, in the 1960s, with only a few routes, while today, Mount Arapiles is offering more than 2.000 routes to rock climbers of every level of experience. Also known as Victoria's climbing Mecca, even though Mount Arapiles is a relatively small mountain compared to others on the list, it still has all these routes to try so that you will never feel bored. The sandstone rock formation offers every climber a great view (the picture says all!).
8. Tonsai, Thailand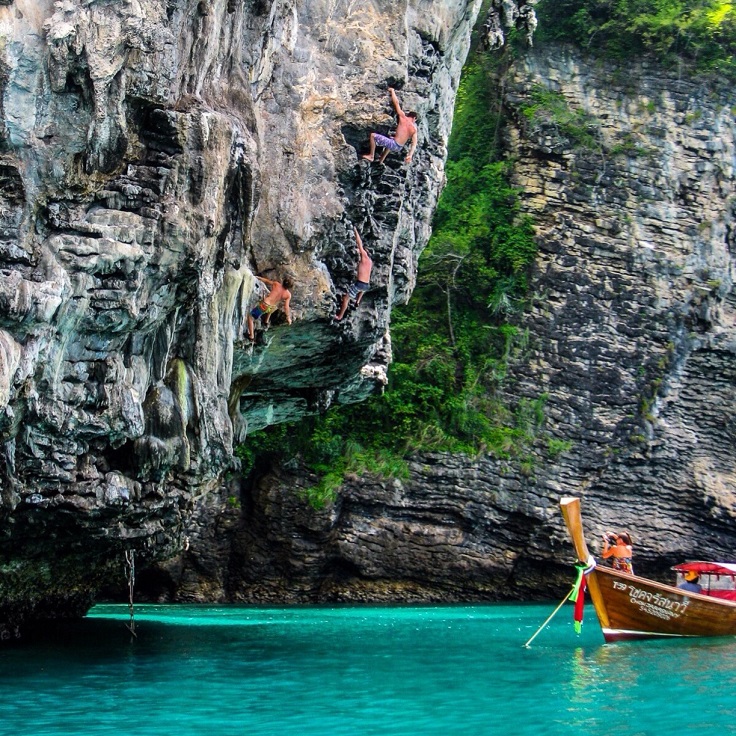 via trover.com
When somebody talks about Thailand, all we imagine is the turquoise water and white sand beaches, but in fact, this wonderful country has something that every rock climber would be interested in. If you haven't heard of Tonsai by now, here's the chance. Besides the amazing beach landscapes, this place is also a popular climbing destination. There are courses and schools for beginners and advanced routes for experienced climbers. There is a basecamp organizing different activities, including Deep Water Soloing, sunset trips, day trips, etc.
9. Kalymnos, Greece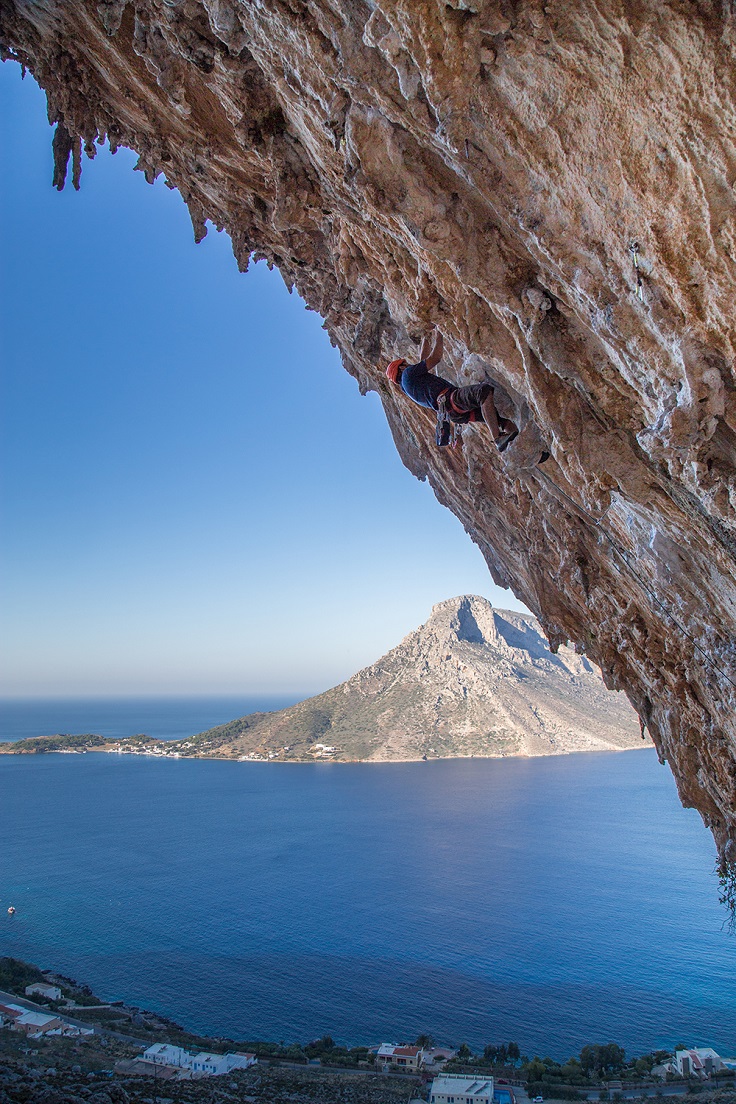 When we previously wrote about the other rock climbing spots on the list, most of them were all about that mountain nature with lakes and valleys, but Kalymnos is a whole different story. There isn't much green here; in fact, you are witnessing the blue and clear waters of the Aegean Sea and the rock formation stretching on the island's west coast. Kalymnos was an ordinary Greek island up until the mid-1990s when famous Greek and then Italian climbers visited Kalymnos and proved the climbing potential of the place. Italian climber Andrea di Bari opened more than 40 routes in 1997, and since then, Kalymnos is a popular climbing destination in Greece.
10. Pembrokeshire, Wales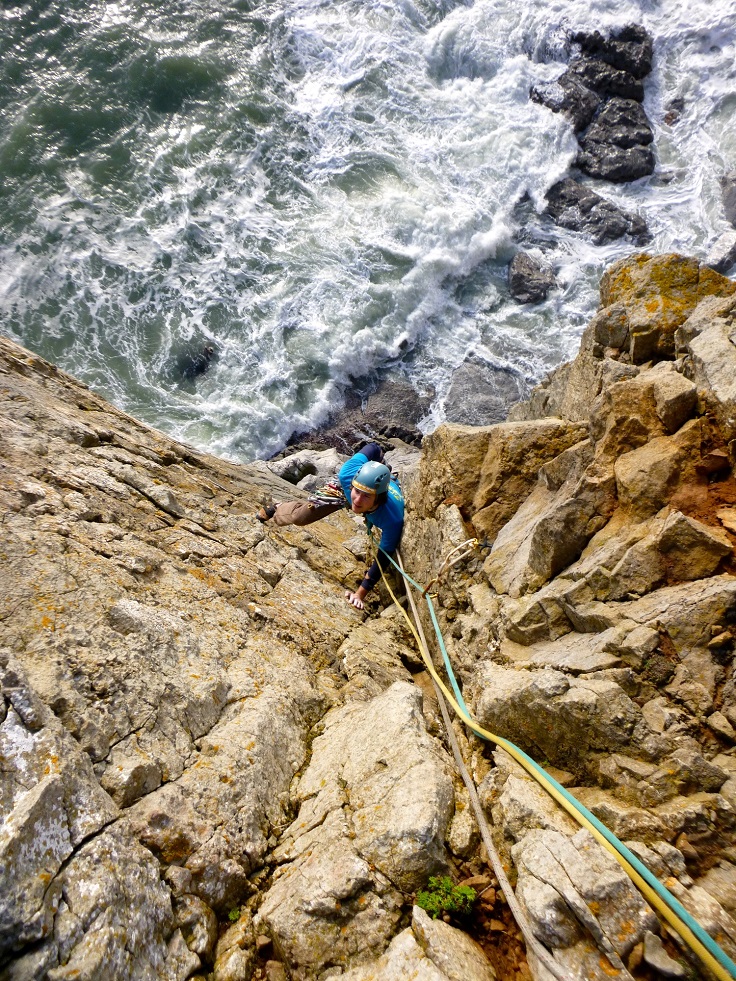 Pembrokeshire Coast National Park is Britain's only coastal National Park, and like all other destinations on the list, it offers a great climbing experience. Pembrokeshire is located in Wales, and it has one the most wonderful coastal scenery. When it comes to climbing, there are more than 3.000 routes, so no matter if you are a beginner or an experienced climber, there will be something for everyone. Climbing can be such inspiring and breathtaking here – Pembrokeshire has 52 beaches as well, so if you ever get tired of climbing, make sure to stop by and have some beach fun!