Whether you want to see or buy art, London has some of the best galleries in the world, especially when it comes to contemporary art.
You can find exhibitions from by world's famous artists as well as new talents. These modern galleries might not be big, but they are full of hidden treasures. From fine art, sculptures, photography to contemporary works and arty events, there is something for everyone.
When in London, these galleries are a must-visit and trust us it is definitely difficult to choose just one.
We selected the ten most renowned, innovative galleries in London for contemporary art. Take a look…
1. Barbican Art Gallery
via valisemag.com
This dynamic exhibition venue is located in the center of London, in an iconic tooled-concrete building. It hosts exhibitions by cutting-edge designers, architects, and artists. Opened in 1982, it offers a vibrant exhibition of exhibitions by architects and designers like Le Corbusier, Charles, Ray Eames, and Avar Alto.
2. Saatchi Gallery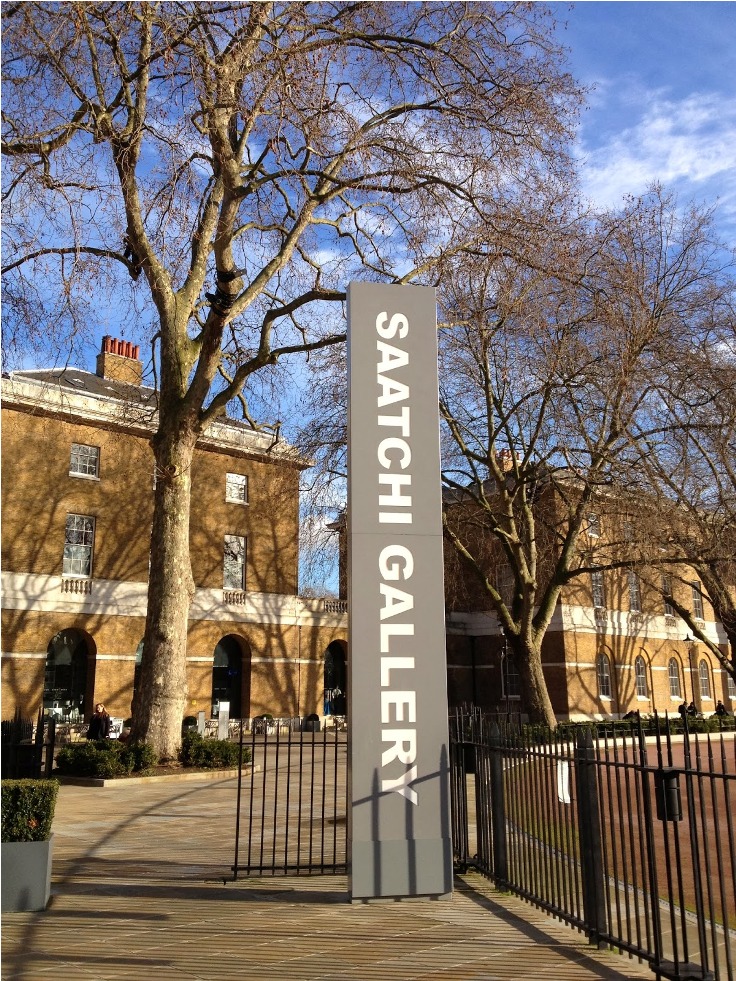 Located in Duke of York Square, Chelsea, this magnificent gallery features a spectacular 70,000 sq. ft exhibition space. The gallery's current owner, Charles Saatchi, has decided to donate the gallery's collection to the nation. After his retirement, the gallery will be renamed the Museum of Contemporary Art, London. What is special about this gallery is that it showcases work by young artists or international artists rarely exhibited in the UK.
3. Tate Modern
via tate.org.uk
Tate Modern is Britain's national museum of modern and contemporary art. It is located by the Thames river in a building that used to be a power station. This is why the gallery has a unique shape. Cézanne, Bonnard, Matisse, Picasso, Rothko, Dalí, Pollock, Warhol, and Bourgeois are some of the artists featured in the gallery's stunning Turbine Hall. If you decide to visit it, don't miss a meal in the gallery's restaurant which offers magnificent views across the city.
4. ICA
via london-bride.com
Located in the heart of Westminster, the ICA promotes radical outsiders since its foundation in 1946. In the '60s, artists Richard Hamilton and Eduardo Paolozzi had exhibitions there, giving the gallery a reputation for "bad boys" artists. Robert Mapplethorpe and Damien Hirst are just two among all the controversial artists that had exhibitions at the ICA. The gallery features an art-house cinema and writers-in-residency.
5. Serpentine Gallery
You will find the small but perfectly formed Serpentine Gallery in the middle of Hyde Park. By visiting this gallery, you can see international modern and contemporary art by world-famous artists such as Andy Warhol and Chris Ofili. What's best is that the gallery's exhibitions are free! If you are visiting during the summer, don't miss the annual architectural pavilion commission.
6. South London Gallery
via londontown.com
The South London Gallery has been championing contemporary art for over a century. In the 1990's it had brought international art stars like Julian Schnabel to Britain, while today you can see exhibitions from artists like Tracey Emin, Marc Quinn, and Gavin Turk.  This red-bricked Victorian building on Peckham Road is an exhibition center and an inspired education program.
7. White Cube Bermondsey
Many British young artists have started their careers at the White Cube. Take Damien Hirst, for example; he had his big break thanks to the founder of this gallery, Jay Joplin. After this, many young artists had exhibitions at the White Cube, including Tracey Emin, Gary Hume, and Sam Taylor-Wood. Today the White Cube has galleries in Hoxton Square, Knightsbridge, and Bermondsey and represents artists like Anslem Keifer and Doris Salcedo.
8. Whitechapel Gallery
This gallery is located in East London and is internationally acclaimed for its exhibitions. It was founded in 1901 and has hosted artists such as Frida Kahlo, Jackson Pollock, and Mark Rothko. The gallery is opened all year round and offers free exhibitions, artist commissions, collection displays, historic archives, education resources, inspiring art courses, and more.
9. Camden Arts Centre
For 50 years, Camden Arts Centre has been a place for world-class contemporary art exhibitions and education. The gallery has a rich all-year-round program that includes exhibitions, artist residencies, talks and events, school and artists' projects, courses, and off-site activities. The exhibitions feature many international artists showing for the first time in London and significant historical figures who have inspired contemporary practice.
10. Iniva
via londontown.com
The Institute of International Visual Art (Iniva)  is dedicated to exploring the politics of race through the visual arts. It was founded in 1994 and has hosted exhibitions by Hew Locke, Yinka Shonibare, and Aubrey Williams. Iniva is located at Rivington Place in Shoreditch, and its exhibitions are free all year round.