Architecture is a unique art form. It plays a functional and aesthetic role. Architecture shapes our daily experience. Some of the best architects have left behind monuments to moments in time. Leonardo da Vinci once said, "Beauty perishes in life, but is immortal in art".
That applies even more to the iconic architects on our list. Let's take a look at some of their buildings and how they changed the world of architecture.
Antoni Gaudi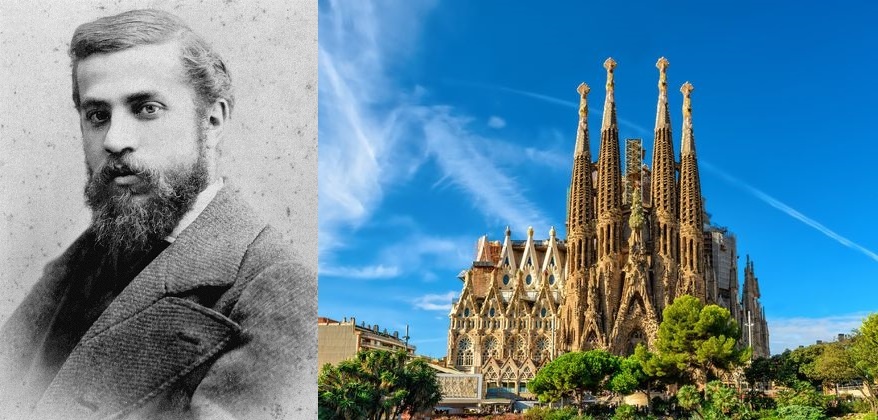 All you need to do to find out more about Gaudi is visit Barcelona. There, the whole city acts as a museum of Gaudi and his work. Most people point to his grand piece of art, the Sagrada Familia.
But Gaudi left a mark in many other parts of Barcelona. Antoni introduced new techniques in the treatment of materials, using ingredients like stained glass, ceramics, and carpentry.
Considered the great master of Catalan Modernism, Antoni Gaudi managed to evolve through his entire career. Gaudi worked in a couple of different styles, including gothic and modernism.
Seven of his works got declared as World Heritage Sites by UNESCO. During his life, many called him God's Architect.
Besides Sagrada Familia, you can check Park Guell, Casa Mila, Casa Battlo, Casa Vicens, and many more.
Zaha Hadid

The British Iraqi architect and designer played a major role in architecture in the late 20th and early 21st century. Born in Baghdad, Iraq, she studied mathematics as an undergraduate and then enrolled at the Architectural Association School of Architecture in 1972.
Zaha wanted to find an alternative system to traditional drawing. Influenced by Suprematism and Russian avant-garde, she adopted painting as a design tool.
British Guardian refers to her as The Queen of the Curve. She liberated architectural geometry and gave it a new expressive identity.
Her major works include the London Aquatics Centre, The Broad Art Museum, and Rome's MAXXI Museum.
She remains the first woman to receive the Pritzker Architecture Prize, which she won in 2004. In 2010 and 2011, she won UK's most prestigious architectural award, The Stirling Prize.
Le Corbusier

Born as Charles-Edouard Jeanneret, he adopted the name, Le Corbusier. Born in 1887, the Swiss-French architect pioneered modern architecture.
His career spanned five decades, with buildings in Europe, India, North America, South America, and Japan. He wanted to provide better living conditions for residents of crowded cities, Le Corbusier made major contributions in urban planning.
He prepared the master plan for the city of Chandigarh in India. In July 2016, 17 of his projects in seven different countries made it to the UNESCO World Heritage Sites.
He won the AIA Gold Medal in 1961 and defined the five principles of modern architecture. According to him, the five points are the pylons, the roof terrace, the free plan, the ribbon window, and the free façade.
Renzo Piano
Born in September 1937, Renzo Piano is one of the most notable Italian architects. Born into a family of builders, his grandfather created a masonry enterprise.
The company prospered after World War II, constructing houses and factories. He also taught at the Polytechnic University from 1965 until 1968. He expanded his horizons and technical skills by working in international firms.
His signature building remains his first big project, the Expo 70 in Osaka, Japan. For the building, he used steel and reinforced polyester, giving it a simultaneously artistic and industrial look.
Piano won the Pritzker Architecture Prize, Kyoto Prize, AIA Gold Medal, and many more awards.
Philip Johnson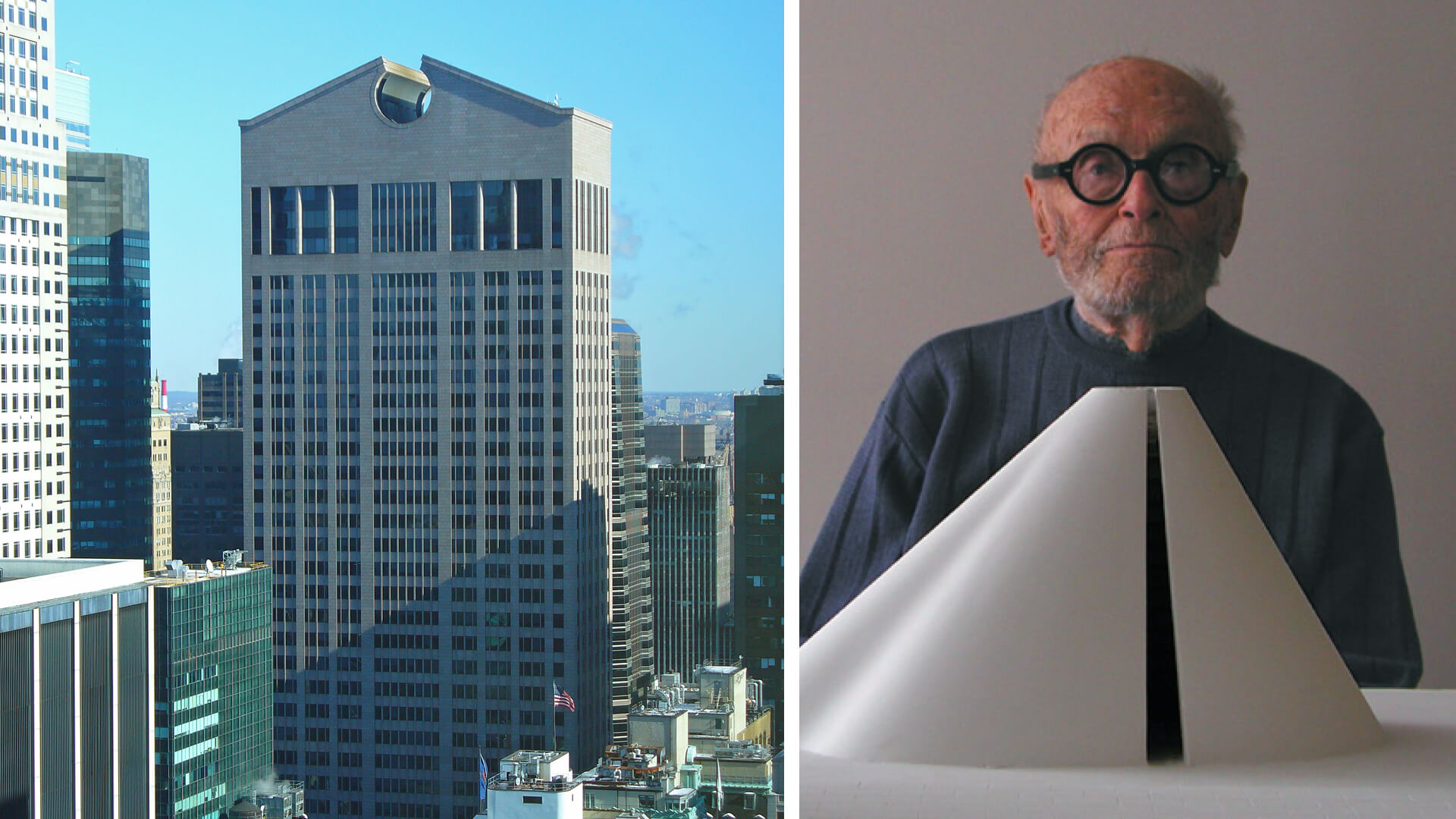 Born in 1906, the American architect redefined postmodern architecture. Some of his best designs include the modernist Glass House in New Canaan and the postmodern 550 Madison Avenue in New York. In 1978, he received the American Institute of Architects Gold Medal.
Johnson served in the military until 1946. After that, he returned to the Museum of Modern Art as a curator and writer. During this period, he also established his architectural practice.
He designed the Glass House as his own residence. The house is a 56 foot by 32-foot glass rectangle. New York Times described the house as one of the 20th century's greatest residential structures.
The pure symmetry, dark colors, and closeness to the earth of the house make it unique in every sense of the word.
Alvar Aalto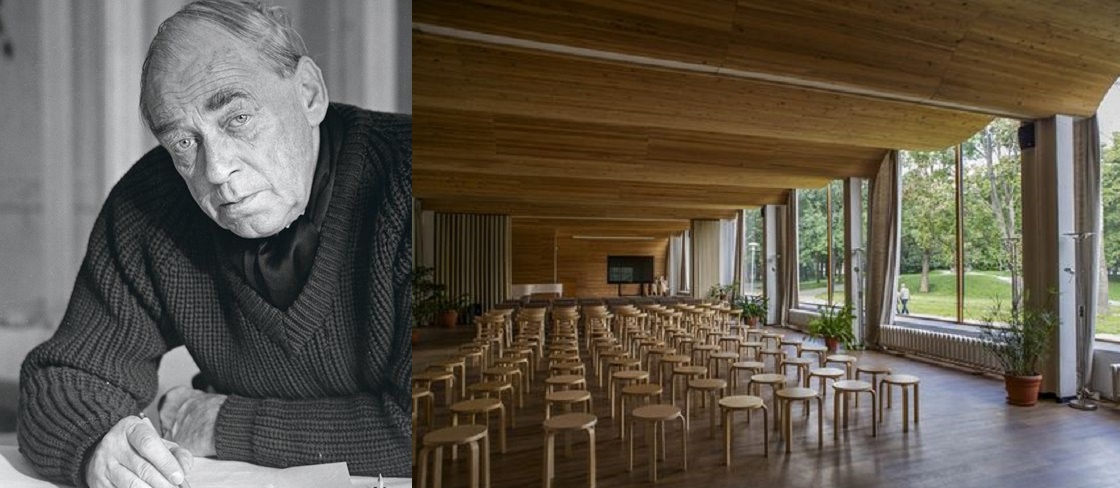 Hugo Alvar Henrik Aalto was a Finnish architect and designer. He didn't view himself as an artist. He thought that painting and sculpture are branches of the tree whose trunk is architecture.
His early career ran in parallel with the rapid economic growth and industrialization of Finland. Aalto worked for several industrialists.
His work from the 1920s to the 1970s refine Nordic Classicism. He also worked during the International Style Modernism period of the 1930s.
Nowadays, experts regard his designs as Scandinavian Modern. His concern for materials, mainly wood, led him to receive patents for various manufacturing processes. Aalto invented bent plywood furniture.
And while he got famous for his architecture, his furniture designs brought even more success. Some of his designs remain popular to this day.
In 1954, he received the Prince Eugen Medal.
Louis Khan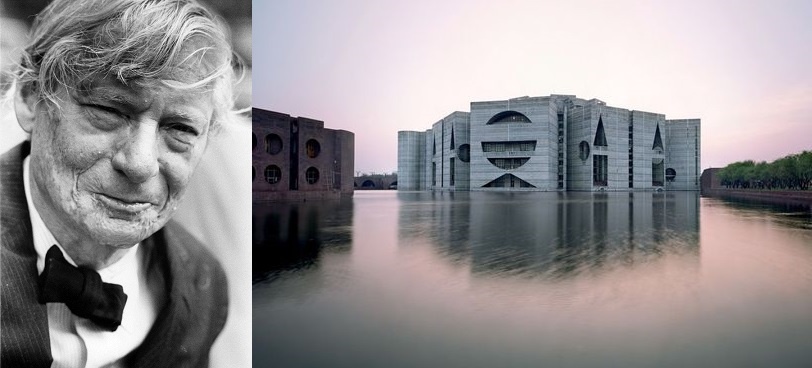 Born in February 1901, Louis Khan was an American architect from Philadelphia. He worked for several companies in Philadelphia before founding atelier in 1935. At the same time, he worked as a professor of architecture at Yale School of Architecture.
He created a monumental and monolithic style, with his heavy buildings serving as iconic pieces. Famous for his meticulously built work, he remains one of the most influential architects of the 20th century.
Kahn's work infused the International style with a highly personal taste. Louis used mostly texture brick and bare concrete.
Eero Saarinen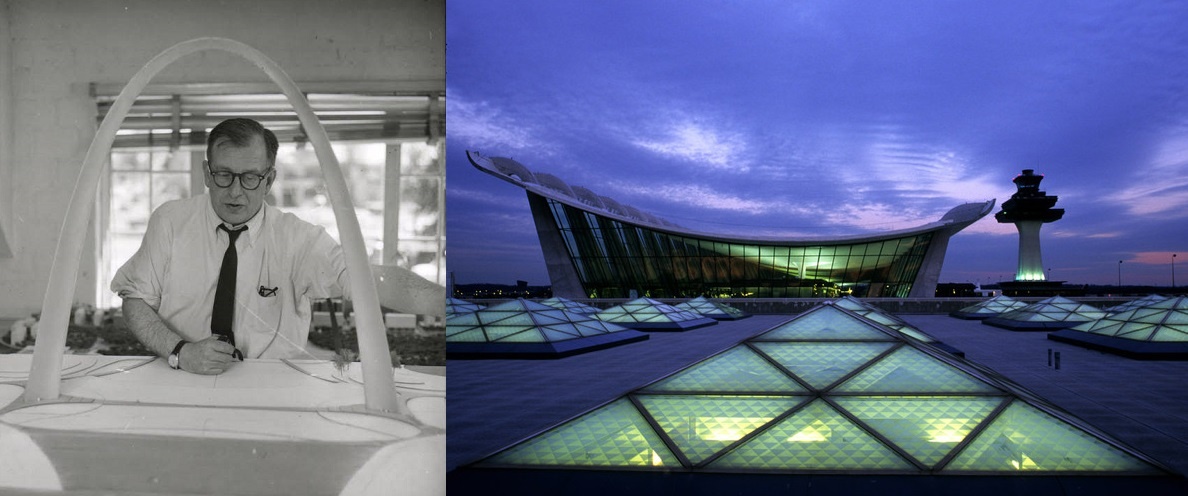 The Finnish-American architect and industrial designer designed the Washington Dulles International Airport. His father, Eliel Saarinen also worked as an architect.
His family moved to the US in 1923, when he was 13 years of age. He took courses in sculpture and furniture at the Cranbrook Academy of Art.
Today, we remember him as one of the masters of American 20th-century architecture.
Frank Lloyd Wright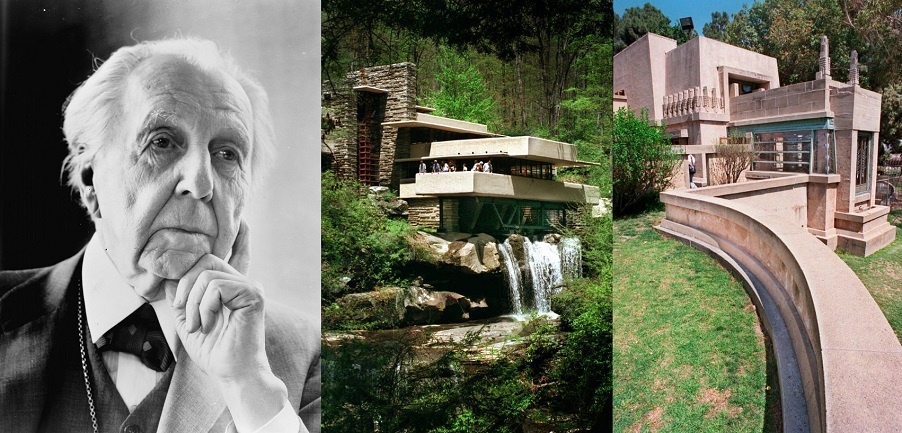 The American architect designed more than 1,000 structures over a 70-year period. He believed in designing in harmony with humanity and the environment. He called this philosophy "organic architecture".
And he used all of it in his Fallingwater structure. Many refer to this building as the best all-time work of American architecture.
He pioneered the Prairie School movement of architecture. But he also developed the concept of the Usonian home.
Besides houses, he designed original and innovative offices, schools, hotels, museums, churches, and skyscrapers.
During his life, he wrote several books and articles on architecture. In the US and Europe, he also served as a popular lecturer.
More than 300 of his structures survive as of today.
Ludwig Mies van der Rohe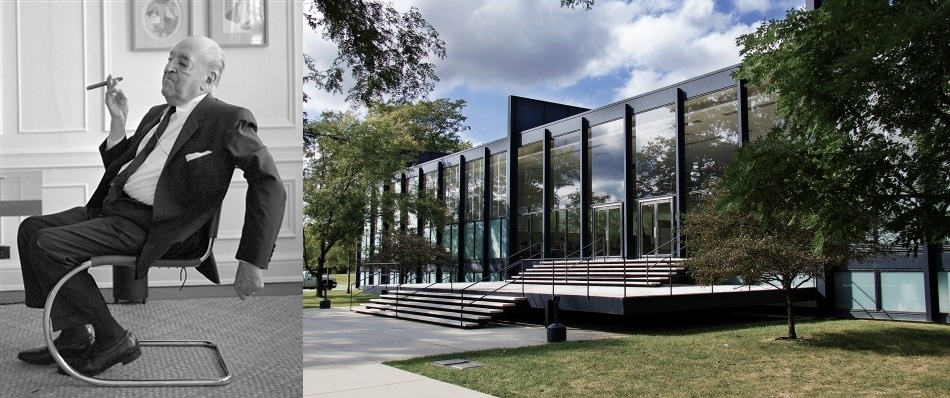 Born Maria Ludwig Michael Mies, the German-American architect is the pioneer of modernist architecture. He and Alvar Aalto, Le Corbusier, and Frank Lloyd Wright set the foundation for modernist architecture.
He served as the last director of the Bauhaus, a ground-breaking school of modern art and architecture. Mies immigrated to the US following the rise of Nazism.
He wanted to establish his own style, representing modern times. His style combines extreme clarity and simplicity with the use of modern materials like industrial steel and plate glass.
Mies also designed modern furniture pieces using industrial technologies. For example, the Barcelona chair and table, the Brno chair, and the Tugendhat chair. Famous for his fine craftsmanship, his furniture mixes traditional luxurious fabrics with modern chrome frames.