This month is all about love and romance, so we have chosen to give you these 10 beautiful ideas on making your nails romantic and cute. It is important that your nails are always groomed and nicely manicured; it doesn't mean that you need to have long nails; the short ones can look good and classy if done properly.
There is a choice for everyone's taste, so be sure to look at all of these great tutorials, follow the step-by-step process, and simply, you will get your nails all done! You don't need to waste a bunch of money on the nail salons because you can do them just how you like it in the comfort of your home.
Enjoy your new freshly done nails, and tell us your thought which one of these romantic nail tutorials is your favorite in the comment box below!
1. Quilted Nails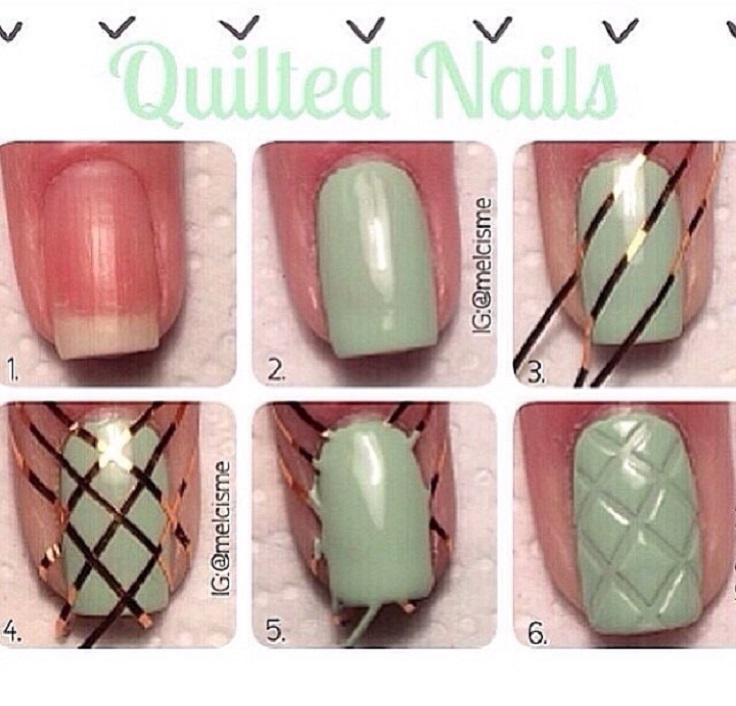 via trusper.com
Choose the color you like; on the picture is this beautiful turquoise color. Apply one coat of the nail polish, wait for it to dry, and then with nail stripes from these quilts, and above them apply another coat from the same color. After applying remove the stripes, and you will get this beautiful subtle look.
2. Baby Pink Nails
via weddbook.com
The baby pink color is so soothing for the eyes and looks feminine, so you won't go wrong if you choose it. With a thin nail brush, draw a line where the french manicure should be, and instead of filling it all with white color, draw some spiral forms and decorate them with rhinestones and shimmer.
3. Cross Heart Nails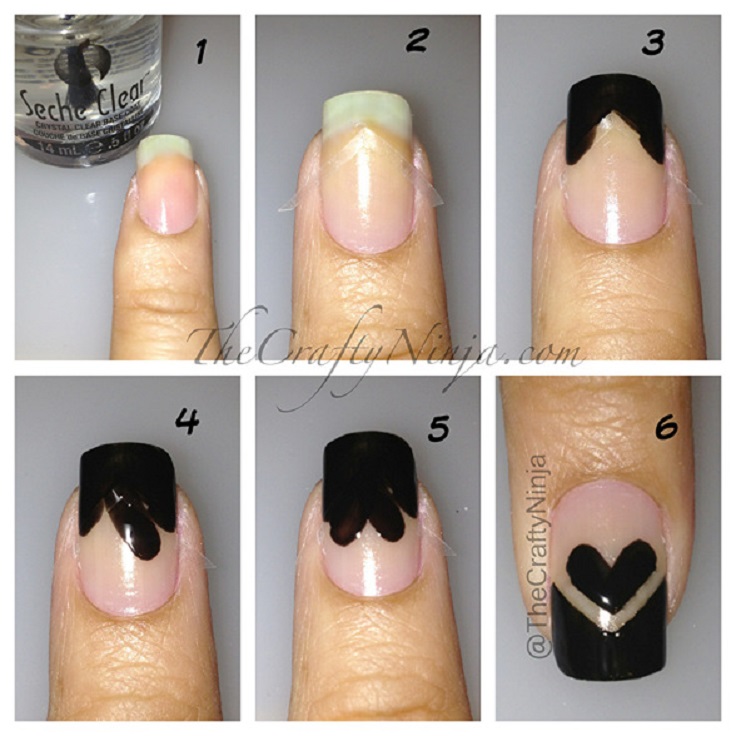 If you want to show that you are in love, or if you want to surprise your lover on your romantic date, the good idea is to draw these little cute hearts on your nails. You can make one nail or all of them; it is up to your taste. Just follow the instructions on the picture, and you will get the look with ease.
4. Burgundy and Gold Half Moons
via alittlebitoflacquer.blogspot.com
The half-moon shapes are still a big hit, and the burgundy color screams love and wine simultaneously. So this combination is a win for all that romantic souls that want to put some love songs on their nails.
5. Negative Space Nails

via alldaychic.com
The negative space nails are becoming a bigger and bigger trend, so if you want to follow the latest happenings in the beauty world, you need to go with this look. You will need a black, white, and transparent nail polish and adhesive tape.
6. Stripped Ombre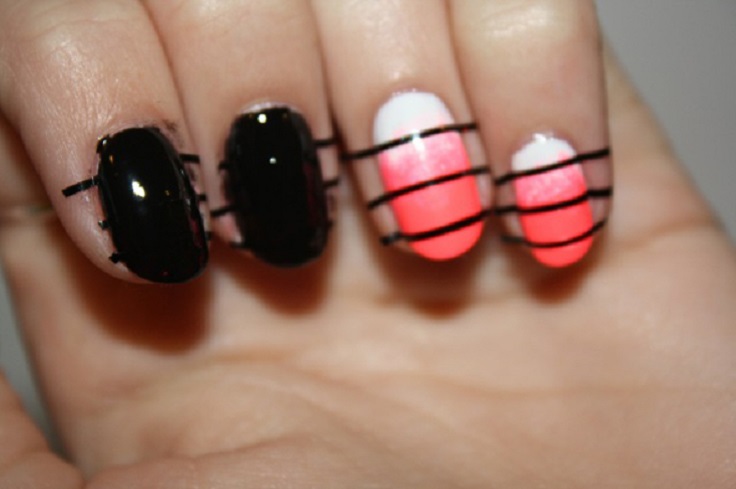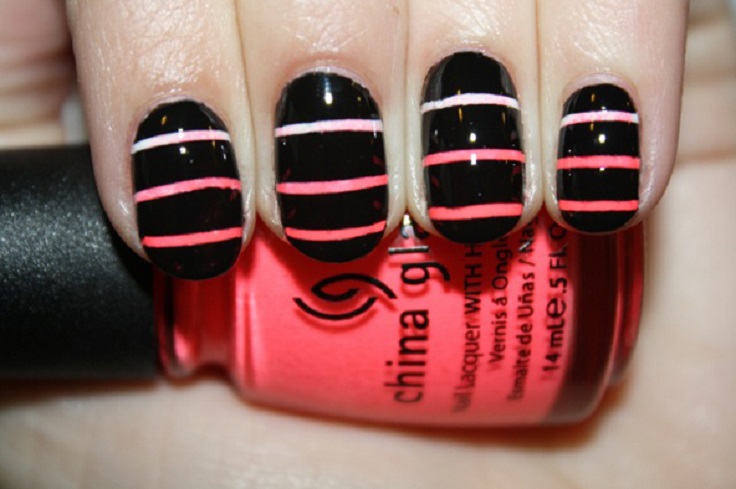 via thekit.ca
The ombre was around for too much, but if you still can't get rid of it, then we suggest creating this more subtle look that shows only a part of it and makes it look so professional. The tapes will help you create this look.
7. Metallic Stripping Tape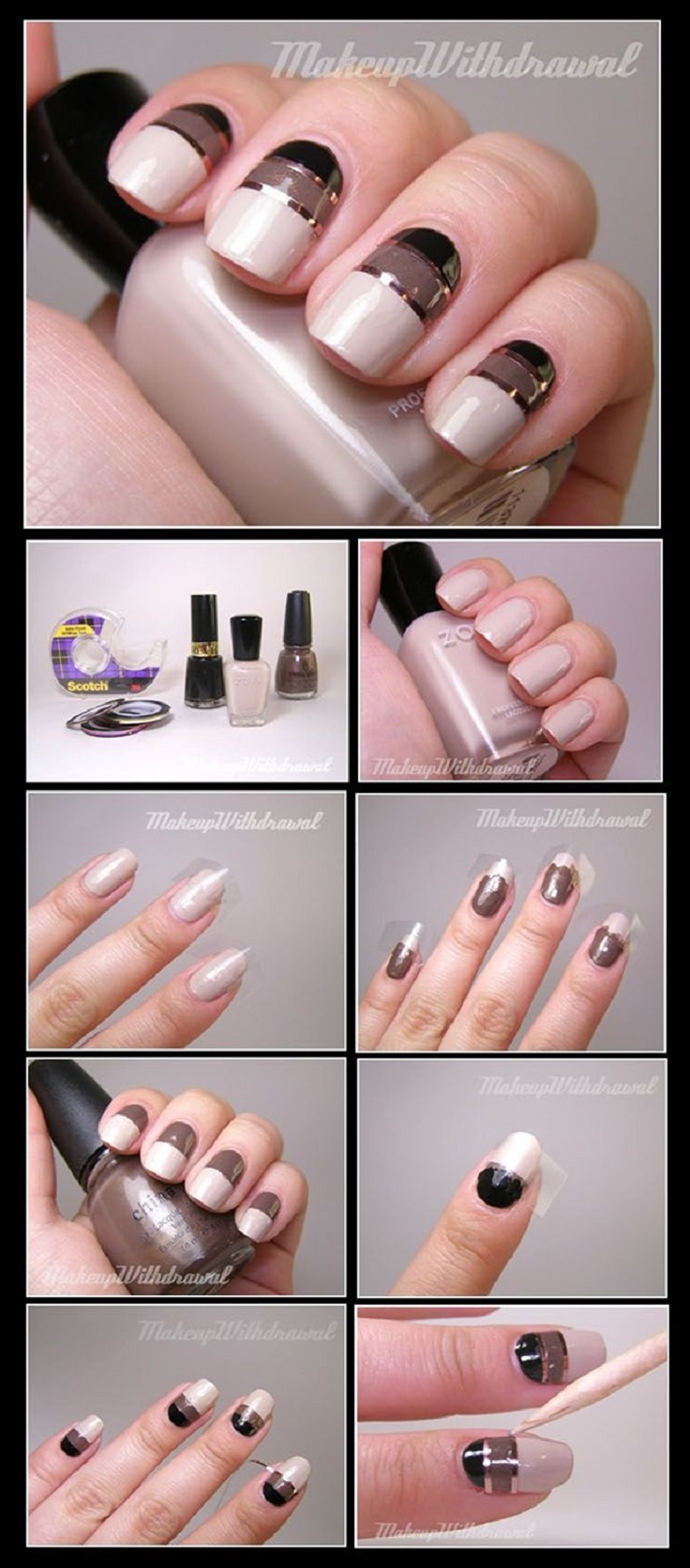 via adorepics.com
This is a combination of darker palette colors, but the metallic striping tape gives it a whole different dimension and makes it look more elegant and gentle.
8. Great Gatsby Inspired Tutorial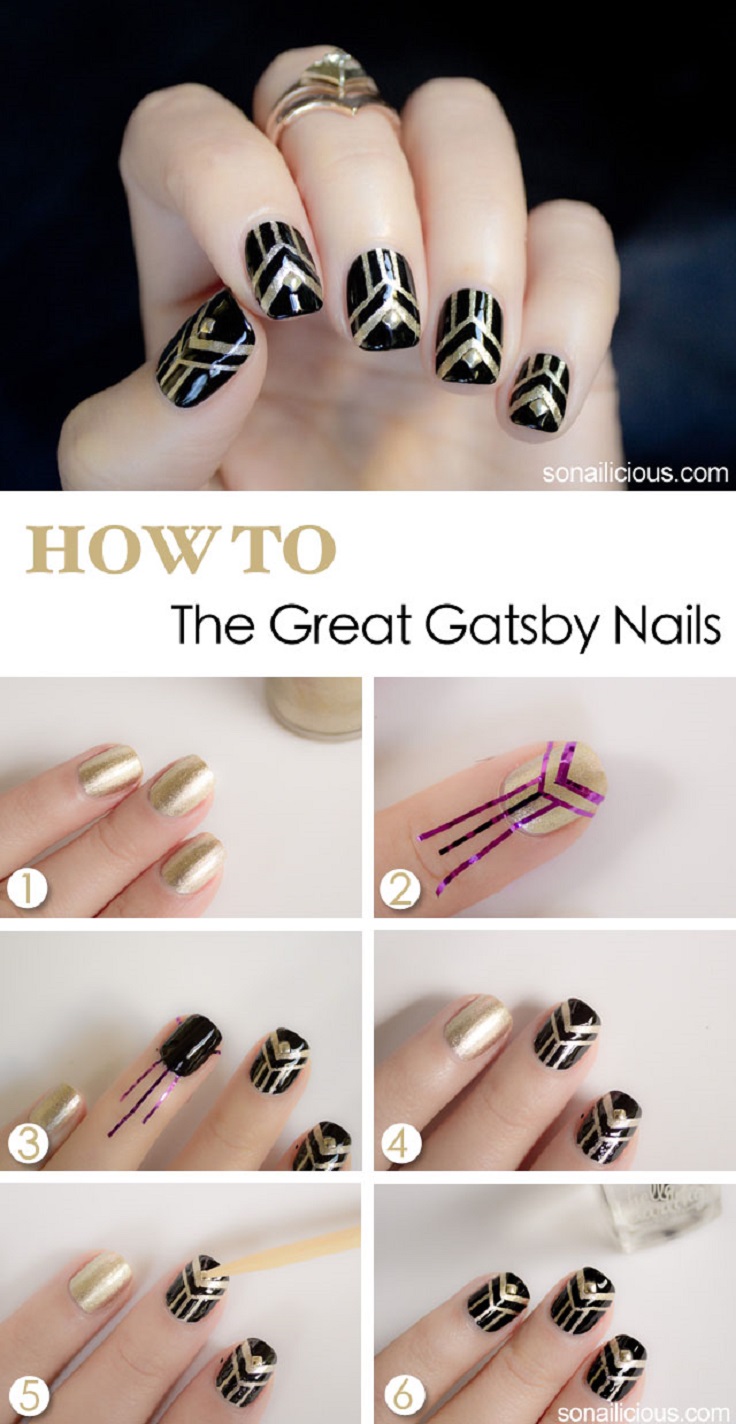 via sonailicious.com
If you are in for the geometric shapes, this Great Gatsby inspired nail tutorial is just for you. Apply gold nail polish as a base coat, let it air dry, and then add the stripes in the same form as in the picture. Above them, apply black polish and finish the look with some gold rhinestones if you like.
9. White Chevron Negative Space Nail Tutorial
via blog.lulus.com
As simple as it can get. White polish plus negative space is just a look that screams: less is more! So if you are one of those ladies that like simple things, go for this look without thinking. It looks amazing.
10. Simple Heart Tutorial

If you are not a drawing person but want to get a cute heart on your nails, use tape to help you get the heart shape. Just cut the tape forming a heart shape and place it above your already polished nails, and go through with the color you would like the heart to be.