Are you looking for a new interesting way to color your nails, but you've run out of ideas? Don't worry; we're here to help you by suggesting you go Ombre for your nails this summer! It's an enjoyable and innovative manicure solution that's new and fresh.
We're sure you've tried applying all sorts of shades, from nudes to vibrant reds, but now the time for a revolutionizing manicure has come!
Having ombre nails allows you to really be creative and play with them by trying different combinations of colors that best suit and channel your personality! Make them really your own, and wake up your inner artist!
Ombre nails are a type of manicure in which a gradient effect is created. Typically a light color on the nail's bottom gradually blends into a darker color toward the tip.
Getting it perfect can take time and practice, but you can do it on your own if you put your mind to it, or you can treat yourself by turning to a professional that will surely get the job done perfectly!
1. Glamorous Dark Ombre Nails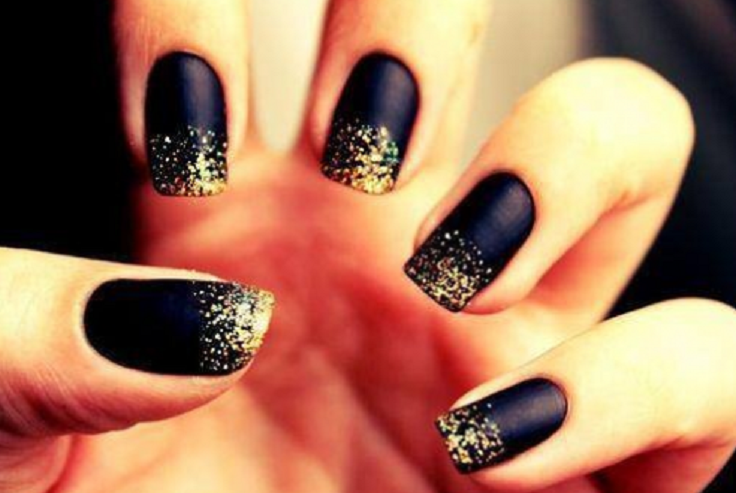 via kimkardashian.celebuzz.com
This manicure has a dark blue basic, which is beautifully decorated with a gold sparkling finish! It's the ideal choice for all of you that want to keep their girly side and still be fancy but mysterious as well! It's a bold manicure that will make you feel like a true diva and attract attention every way you go! Glitter ombre nails are a straightforward way to dress up a basic mani. They really make your nails pop, and this particular manicure is fairly simple to accomplish yourself!
2. Subtle Natural Looking Ombre Nails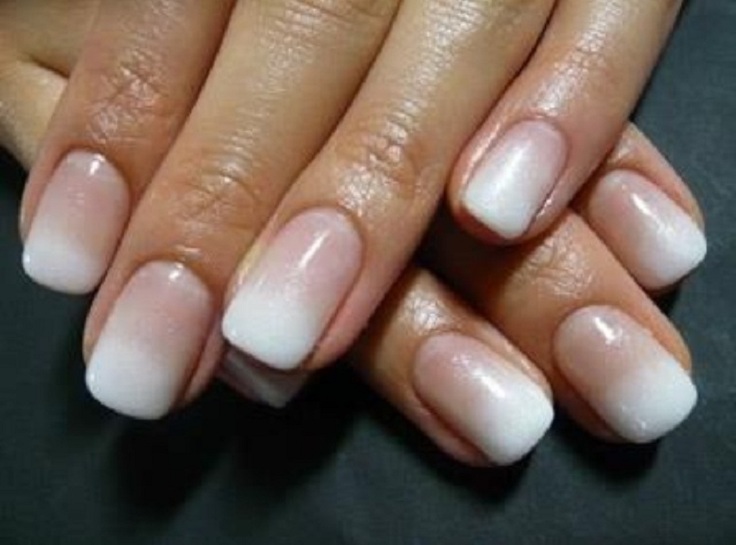 via pinterest.com
If you're the kind of girl that mostly prefers basic and neutral shades of colors such as peachy pinks and beige for your nails, then this is the right way to go so that you still twist your basic manicure and follow the trends but remain true to your roots at the same time! It's an exquisite, sophisticated turn on the Ombre nail trend!
3.  Silver Ombre Nails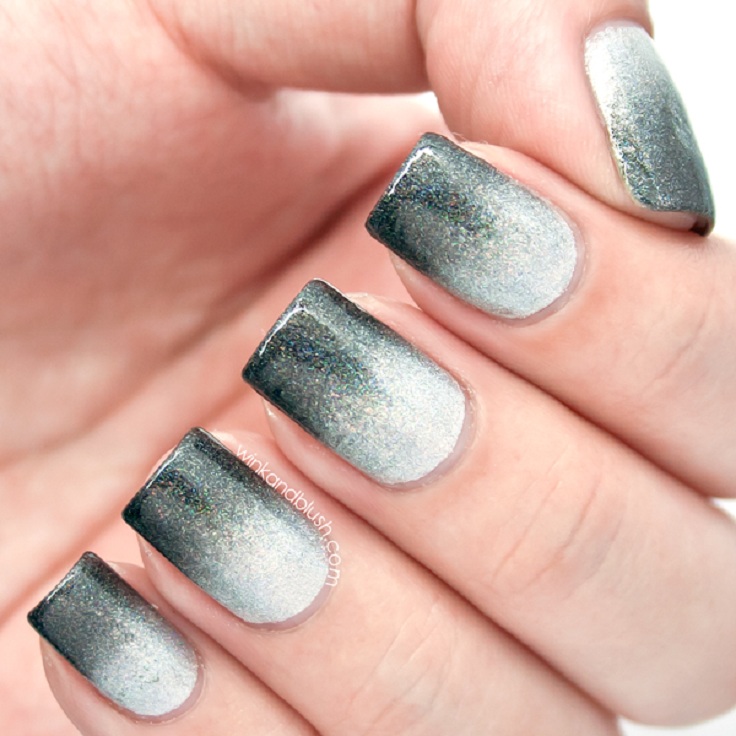 via winkandblush.com
An exquisite and fancy way to upgrade your manicure is going for this Ombre option! Silver is always a nice choice if you want your nails to look refined and elegant! What makes this manicure really interesting is the sparkling effect both the dark and lighter shade of the silver polish has; it's not over the top but just enough to still be elegant while eye-catching!
4.  Exotic Ombre Nails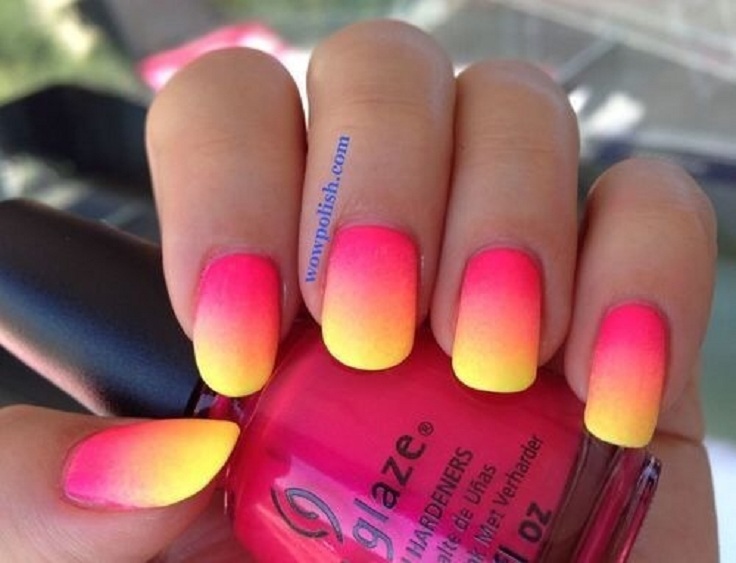 via lovethispic.com
An entertaining way to rock the Ombre manicure is choosing two really vibrant colors, such as pink and yellow, which in our opinion, make a perfect combination, especially for the upcoming summer! With such lovely colors, there's no way your manicure will pass unnoticed; soon, all your girlfriends will be copying it!
5. Gradient From Finger to Finger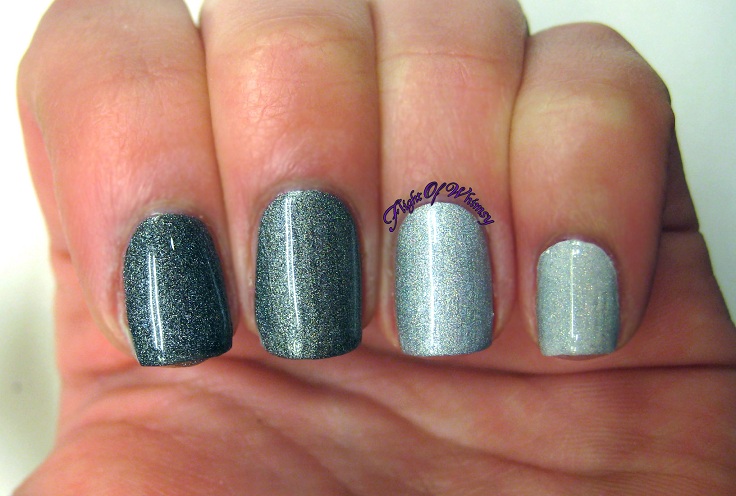 viaflightofwhimsy.wordpress.com
This is another exciting take on the ombre manicure! This time the gradient effect doesn't go from the bottom of the nail to the tips or vise versa, but it goes from lighter to darker on each finger separately; you can go with whichever color you want, it will look amazing either way you choose to rock this amazing innovative manicure!
6. Electric Blue Ombre Nails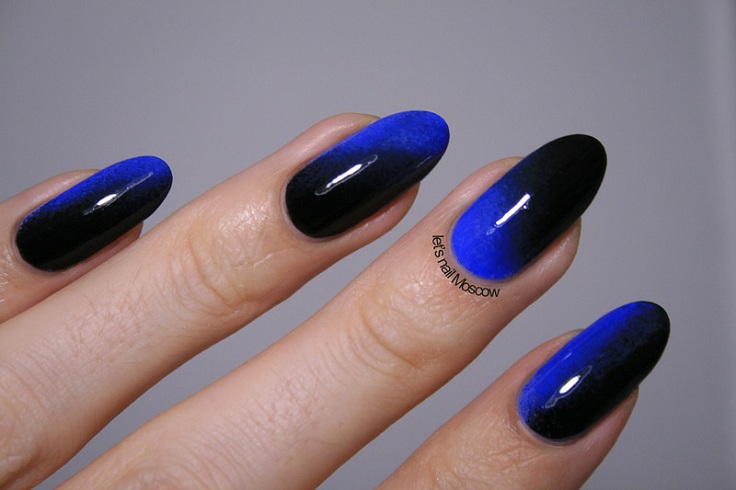 via nailpolis.com
This is for the truly daring of you who aren't afraid to take a risk and stand by it! This Ombre manicure requires attitude and confidence so that it can be pulled out properly! It's a really bold choice of dark colors such as black and electric blue, which can be applied simultaneously on each finger with the blue at the nails' tips or the bottom!
7. Twist to The Red Classic Ombre Nails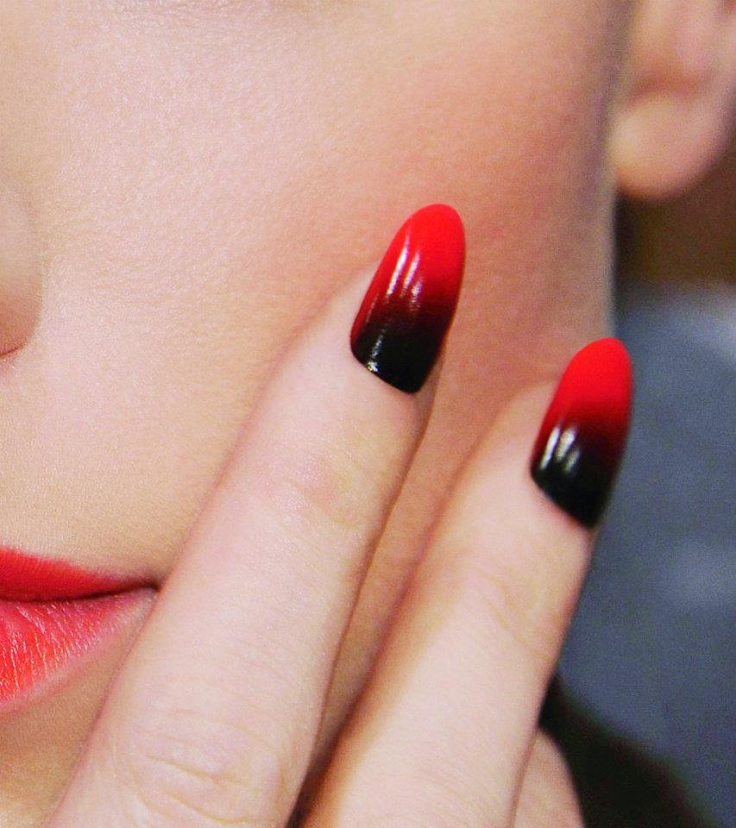 via galleryhip.com
This is a really nice and unexpected take on one of the most popular manicures among women worldwide – the red shade for nails, it has been current, and there probably wasn't a time when it was out of fashion or not trending! This is a really fashionable update you can go for if you're feeling a little tired of the red nails at last and make a change by combining it with black while achieving the amazing gradient effect!
8.  Girly Ombre Nails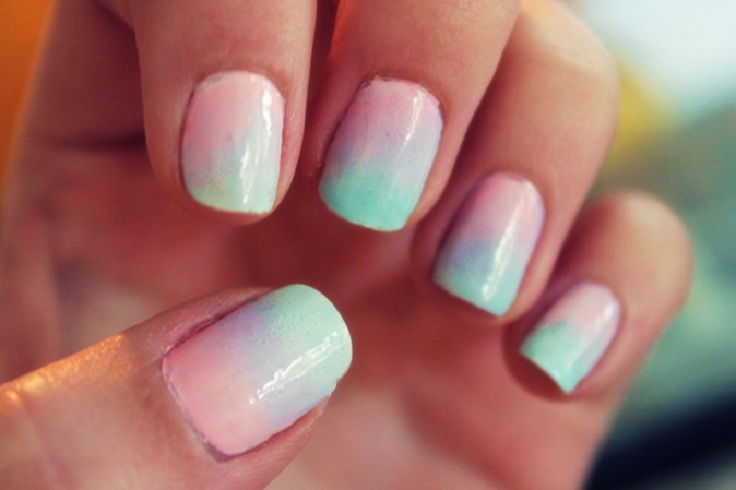 via nailartpretties.com
For all of you who are shy and gentle and want your nails to go with your character, this perfect combination of baby blue and baby pink shades will certainly do the trick! This Ombre manicure looks really girly, refined, and not tacky at all – plus is the ideal manicure for the beach days that are to come as well!
9. Green Ombre Nails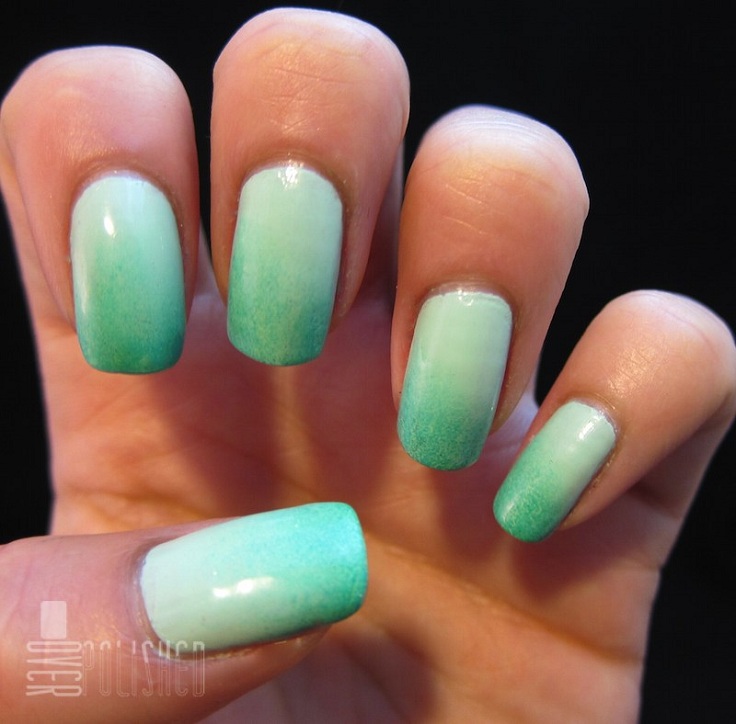 via overpolished.com
We all know how fashionable green nail polishes have been over the past few years; there hasn't been a celebrity or public figure that hasn't endorsed them. So, if you've still haven't had your green moment, now is the right time to change that! Summer is the ideal season to go for such a playful shade and while you're at it, make it ombre as well by choosing a lighter green and darker shade of the color!
10.  Blue Neon Ombre Nails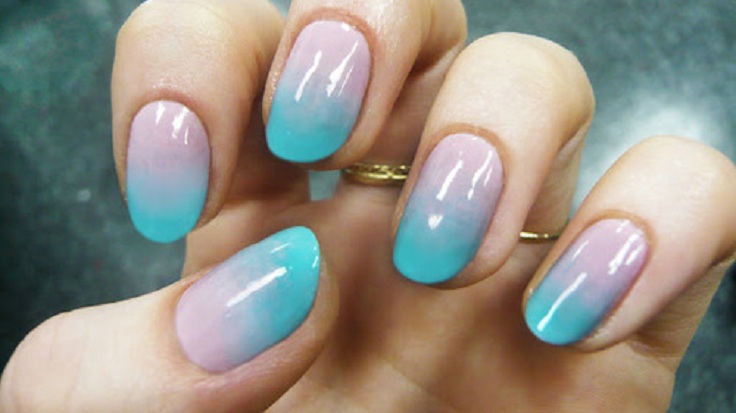 via hellotherecapetown.blogspot.com
In case you've missed it, pastel colors are back and more fashionable than ever, so that applies to your nails as well! This is a really interesting Ombre manicure that develops its gradient effect from a basic nude shade of beige to a tint of pastel blue color towards the nails' tips, making it at the same time subtle yet trendy and young!