A small living space might seem impossible to organize since you need to make room for your valuables without making it feel unbreathable. Besides organizing your furniture, you also don't want to compromise the look of your living area. Suppose you're wondering how to organize your tiny living room. In that case, you might need to continue reading this article as we'll discuss different ways to ensure your tiny living room is organized and stylish.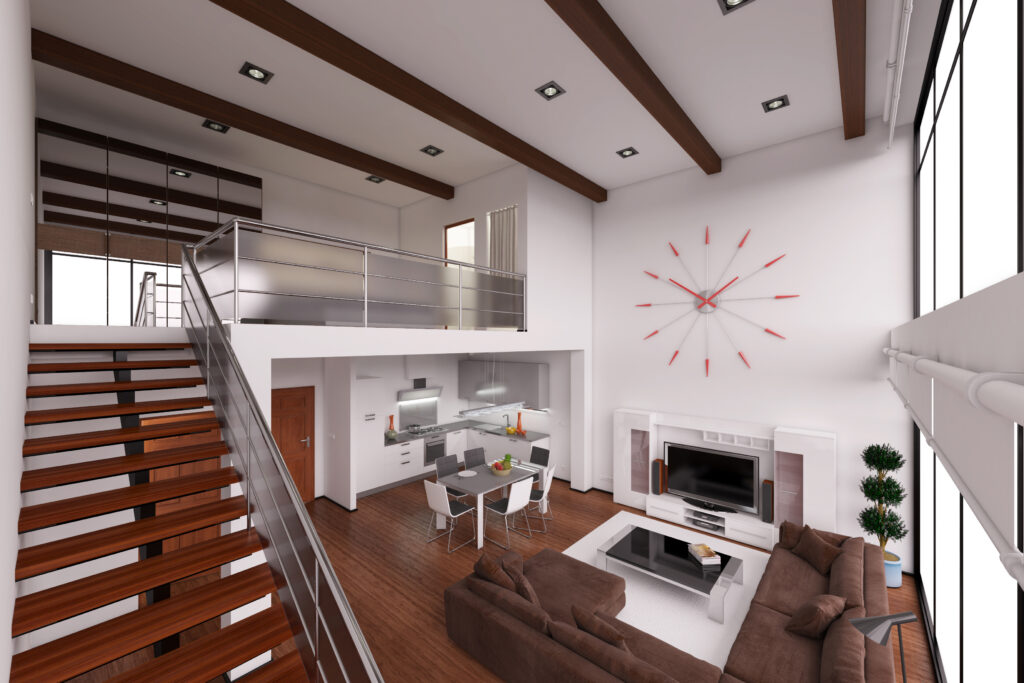 1. Declutter Visible Surfaces
Proper organization can make a small space appear large. It's therefore important to declutter visible surfaces to create room for essential items. Nevertheless, you need to be realistic before getting rid of your valuable items to avoid getting rid of what you might need later. 
Also, instead of erasing valuable antiques from your living room to make it more organized, you can opt to create a small living room storage that's practical and adds glamor to your space. You can choose to incorporate freestanding cabinets, living room shelves, or down-to-side tables that can be easily squeezed into a corner. 
If you have unwanted but valuable items you might want to donate, you may want to visit https://easydonationpickup.com/location/long-beach/ to know how the items can be picked that are right from your home.
2. Float The Furniture
Floating furniture is another genius way to organize a small living room. It leaves the floor free, amplifying the space proportions. Since the sofa could be your most oversized single item in your living room, it's vital to get it right. You can opt to settle for smaller pieces elevated on tall legs that tend to make your living room spacious since your eyes can travel underneath the sofas to the farthest end. 
You can also incorporate layered lighting since it draws the eyes around the room, making it appear larger. Additionally, ensure your furniture is of different heights, as it'll feel two-dimensional if it's all on a low level.
3. Ensure Everything Is In Full View
Keeping every item in full view might seem counterproductive, but the move is worth it for a small living room. When organizing a living room, not all items require hiding, especially when it comes to living room storage. Storing your valuables where everyone can see them is an excellent way of decorating your space. 
For instance, simple floating shelves blend well with an open-plan living room with plenty of blank wall space. They increase the interest that draws the eye while keeping coffee and the side table clear. However, it's essential to mount your open shelves slightly above eye level, within your reach if you'll be shelving daily items. 
To add glamor to your space, stack your photography collections, small antiques, and books along a run of open shelves.
4. Use Space Saving Furniture
Chaise or corner sofas are suitable for small living rooms since they provide maximum comfort and use little floor space. These types of furniture are also ideal for unplanned sleepovers. Additionally, if you have regular overnight guests, you can choose multi-factional furniture that can easily swap from sofas to beds. You can research different multifunctional furniture that can enhance your living room's appearance while maximizing it. 
Also, invest in curvy pieces since they are suitable for saving your space by shaving the corners.
5. Go Floor To Ceiling With Storage
When looking for extra living room storage, make the most out of your ceiling height. Off-the-shelf solutions or built-in joinery can create the perfect space to shelter house items used on special occasions or rarely read books. 
Also, you can include a ladder where necessary for access. Besides ensuring that you access the items stored way above your reach, ladders enhance the look of your living room.
6. Make The Most Out Of Your Wall Space
If you're organizing a super-tiny living room, incorporate slim picture ledges as they're a slick way of increasing storage without using much room. You can also add some books and photography for additional interest. It's also advisable to paint most of your walls and shelves black to make the walls look further away than they are and increase the illusion of your space.
7. Use The Space Under The Stairs
Built-in furniture is suitable for every cranny and nook in a small living room and is an inventive way of finding extra space for drawers and shelves. Most homeowners with tiny living rooms have recently converted under-stair areas in open living rooms into extra storage. Thus, it can be used as a storage or workspace, depending on your needs.
8. Use The Back Of The Sofa
In a tiny living room, every space should be accounted for, even the back of your sofa. Try including a study area behind the couch without compromising the elegance of your living area. A slim desk against the back of your sofa is a great way to utilize the space and increase your home's curb appeal. If possible, incorporate a view to gaze beyond the living area.
9. Store Living Room Clutter Behind Closed Doors
If organizing a living room isn't your thing, worry not. Not everyone has the time for daily organizing, especially with a busy schedule. To ensure your living room maintains an organized look throughout the week, remove small items and store them in another room. It will ensure that your living area only holds what you regularly use, hence holding few necessary items.
10. Try Cafe-Style Seating
If you live alone or your family comprises less than three people, you might not require a massive dining room. Instead, opt for a round cafe table with two or three chairs. This option is stylish and suitable for individuals with tiny spaces.
Conclusion
For many homeowners with tiny homes, the question isn't just how to arrange their furniture but also how to improve the living room space. Selecting and arranging the furniture can be nearly impossible when it's cluttered and narrow, given that a living room is the hub of each home. And fortunately, with the above tips, it's possible to have a tiny living room with enough furniture and spaciousness.