Whatever you do on YouTube, you desperately need someone to watch your content. Without interaction with the live audience in all possible ways, even the most trustworthy services to buy real views, like VideosGrow, won't do any help. Many things depend on the reaction of your audience and their activity on your profile and each upload. Expert in the sphere of digital marketing, Damien Hong, shares with us ten valuable tips for growing the audience on YouTube effectively.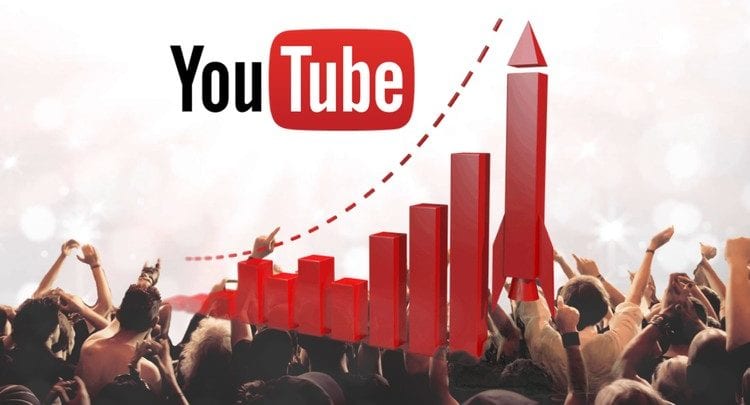 1. Concentrate on one topic
Or a single most relevant keyword. With the continuous increase of competition rate on many social media platforms, including YouTube, being more concentrated on something concrete can attract targeted audiences to your content more effectively. That happens because users have also learned to use search mechanisms, and they get tired of videos that have only a general overview of a particular theme. Besides, such an approach to creating content makes the process of organizing SEO more comfortable for you, too, as you can distinct and use relevant keywords. So, with proper optimization of your title and description, you will be able to drive the public's interest towards your channel with more specific content that is valuable for them.
2.

Search for inspiration in trending content
Of course, high-quality content is a must when you aim to grow a channel on YouTube. And there is no doubt that people want to see original material. But it doesn't mean that you can't curate popular trends in your favor, thus expanding your reach and collecting more ideas to reproduce for gradual growth. First of all, you have to realize that the most considerable success on YouTube is brought not by original content solely – it requires a touch of personality as well. Many people would love to see something trendy, reformed by their favorite influencers, even if it is not typical for them. So, to earn more attention from the viewers, constantly track the most popular trends and ideas that appear on YouTube and use the ones you consider exciting and engaging for your growth on the platform.
3. Create a personal brand
As it was mentioned in the previous paragraph, to gain success, you need a good touch of personality in your videos. That's what makes the content original and interesting for users. Turn your unique approach to creating videos into a branded feature, and support the image in all possible ways. Primarily, develop a set of features that would distinguish your videos from all others:
Think of signature gestures and catchphrases

Make a mascot for your channel

Use a consistent color scheme for your channel visuals (banners, profile pictures, thumbnails, etc.)

Accentuate the topic of your content in your visuals

Create memes and community humor, specific jokes.
4. Work on your engagement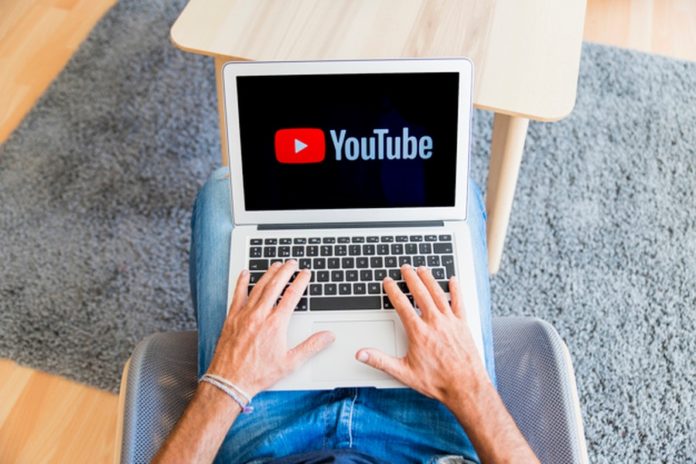 An important factor in your growth on YouTube is the engagement rate. Ranking algorithms on this network are oriented on the interaction between you and your viewers. You have to care for watch time, likes and dislikes, views, overall time spent on your channel, but the essential thing in all would be comments, as this is the primary tool of socializing on YouTube. When you create a video and description of it, always make sure that you have included a motivation for users to participate in a conversation under it. Lively discussions can keep your content in the top rating for a long time because the system will consider the piece as a valuable one that keeps users on the platform longer.
5. Use cross-platform promotion
For sure, to attract more viewers to your content on YouTube, you should redirect people from other social media. Leave links to your channel on bio, or create dedicated posts that will motivate your audience to go and watch your video. The secret of successful cross-platform promotion is to make exclusive content for each network that you are present at. For better performance, use the differences between the platforms: for example, on Instagram, you can maintain a lifestyle blog, use Twitter as a meme container and news tool, and YouTube stays a source of your original content, dedicated to the industry you're in.
6. Keep a consistent schedule 
Nothing will work if you don't have a strict plan for your uploads and overall activity online. I never forget to remind my clients that people love having the content they prefer in frequent doses. This way, you can gain likes, views, and subs. But providing even the most exciting and valuable information needs a schedule, or it will be lost in tons of somewhat worse content that is posted more often. The perfect frequency of uploading videos on YouTube would be 2-3 times a week. For beginners who work on their channel without a team – once a week is good. Anyway, the consistency of uploading videos is one of the factors that keep the audience engaged, but you must remember that it shouldn't hurt the quality of your materials.
7. Use calls to action
One of the tasks for an entrepreneur on YouTube is to motivate viewers to subscribe and interact with the video, thus increasing the engagement rating. The easiest and obvious way to do it is to use calls to action directly in the video and in supporting texts. However, leave your callings to subscribe out of video titles and thumbnails. A call to action has to be a gentle and delicate reminder that subscribing and other actions with your video are the levers for your growth and motivation for you to continue your work as a YouTuber. Being included in your speech within the video, such notions won't irritate the viewer. A smart method to initiate the process is asking questions that would drive users to the discussion in the comment section.
8. Know your audience
Research and detailed analysis of your audience preferences and interests are vital for your strategy for YouTube growth. By discovering what they enjoy the most, you can quickly improve your progress. Here's how to do it:
Talk to your viewers and ask them directly what they like and don't like about your videos

Look through the competition to see how the target audience reacts to different formats and video topics

Explore their timelines and post your content when they are the most active on the platform

Use analytical tools to see the dynamics of your previous content.
9. Provide great thumbnails 
This tiny picture is a big attention hook that can bring you many new viewers. This is the first thing a user sees in their search result, and it has to be engaging enough to make them choose your video before others. Good color scheme; original design; distinct, valuable, and descriptive details that reveal what your video is about – are the ingredients for a good thumbnail on YouTube.
10. Create great content
Well, nothing can grow without that, especially now, when the platform is flooded with low-quality content that I can qualify as informational junk. Users desperately want fresh and high-quality content that will be pleasant visually and valuable for the materials. It's a perfect scenario where you will gain views, just because of the interesting and new content. To speak of entertainment, people are also tired of freaky stuff that can be found everywhere on YouTube. I think it is best to turn the creators' attention to the quality of the product they give out, redirecting the audience, especially the younger ones, back to the fundamental values of society.