Glamping is a new term that was created to describe a new way of holidays. Blending the two words 'glamorous' and 'camping'  together, the new word describes a style of camping with often high-class facilities.
It has become very popular in the past few years, with people seeking a break from the city to connect with nature and still enjoy comfort and luxury. There are several different types of accommodation a 'glamper' can choose from. There is much more to glamping than traditional tents. Today you can stay at unique and luxurious tree-houses, yurts, pods, tipis, trailers, or even in caves.
Forget about the hassle of camping, struggling with space, cold sleeping bags, and the airbed deflating beneath you during the night. Just lie back and relax in a beautiful location, sleep in comfortable beds and enjoy all the luxury.
It is a great choice for families to be sure that the kids will be kept entertained outdoors. Glamping is perfect for couples for a special romantic holiday with a difference.
TOP Inspired has selected 10 inspiring glamping types that will surely generate your wanderlust.
1. Treehouses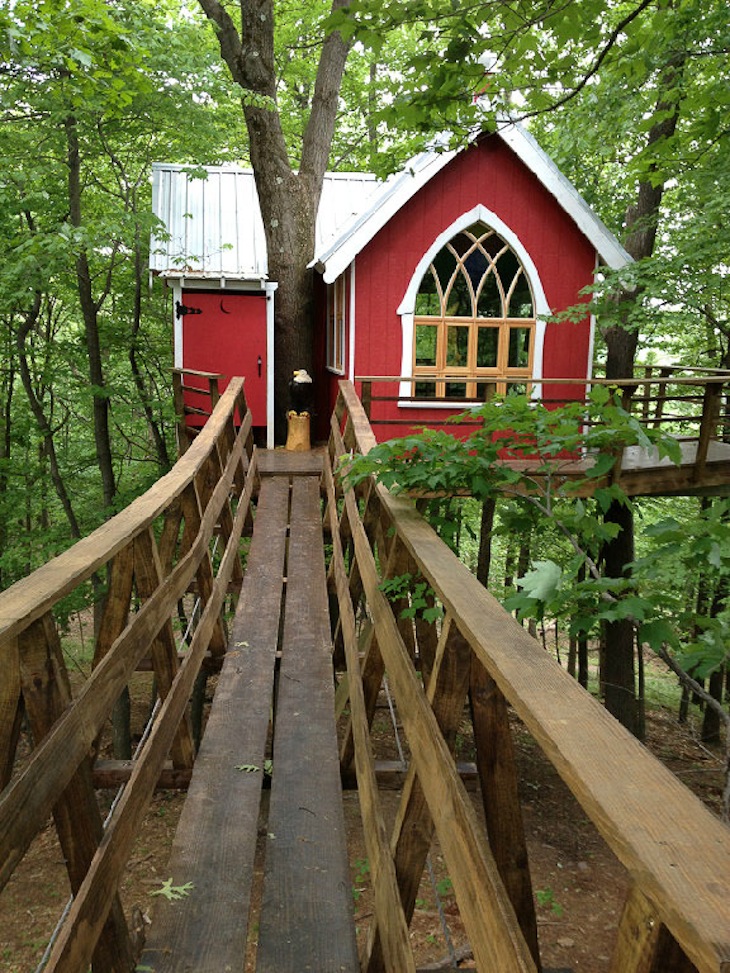 Photograph found on www.glamping.com
As kids, most of us fantasized about having a spot away from our parents where we can have our safe shelter to make top-secret plans with our childhood friends. Treehouses are currently one of the most popular types of glamping, perhaps to fulfill that exact childhood dream when we are grown ups. There are some amazing spots all around the world where you can enjoy a unique treehouse holiday.
2. Tipis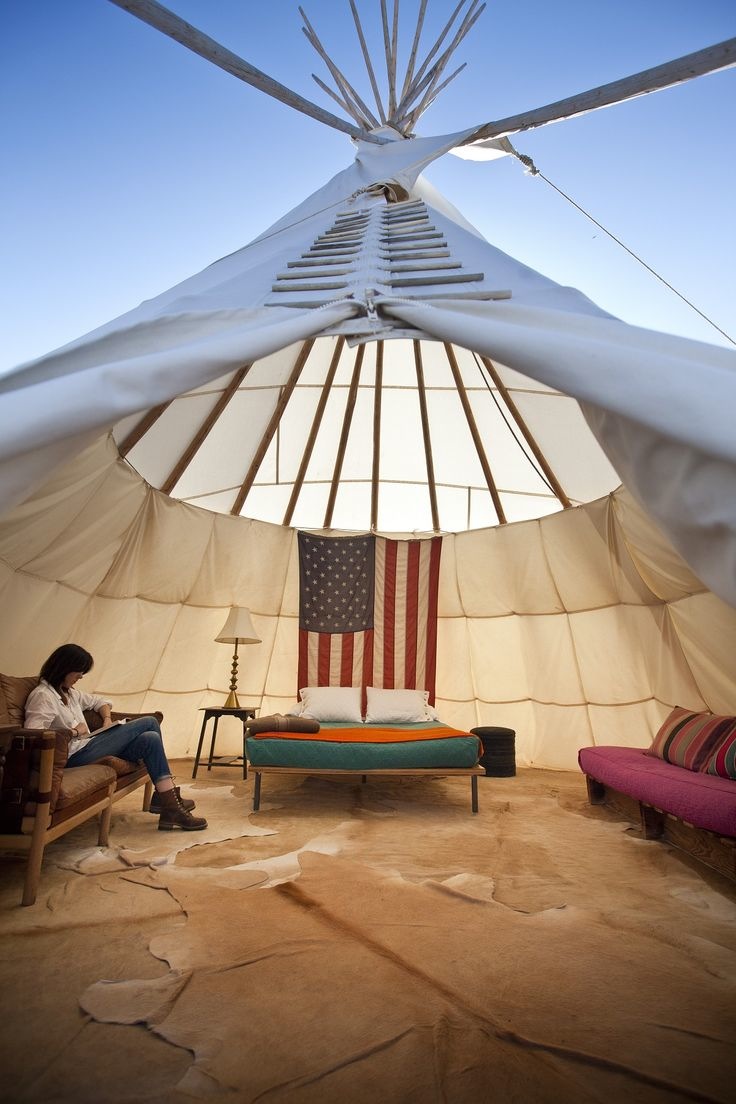 Photograph found on www.luxuryaccommodationsblog.com
Tipis or teepees are conical shape tents, traditionally made of animal skin and wooden poles providing shelter for the Great Plains' Indigenous people in North America. It provides warmth and comfort in winter and cools in the heat of summer. Modern tipis are made of canvas and other materials, offering comfort with beds and unique decorations.
3. Yurts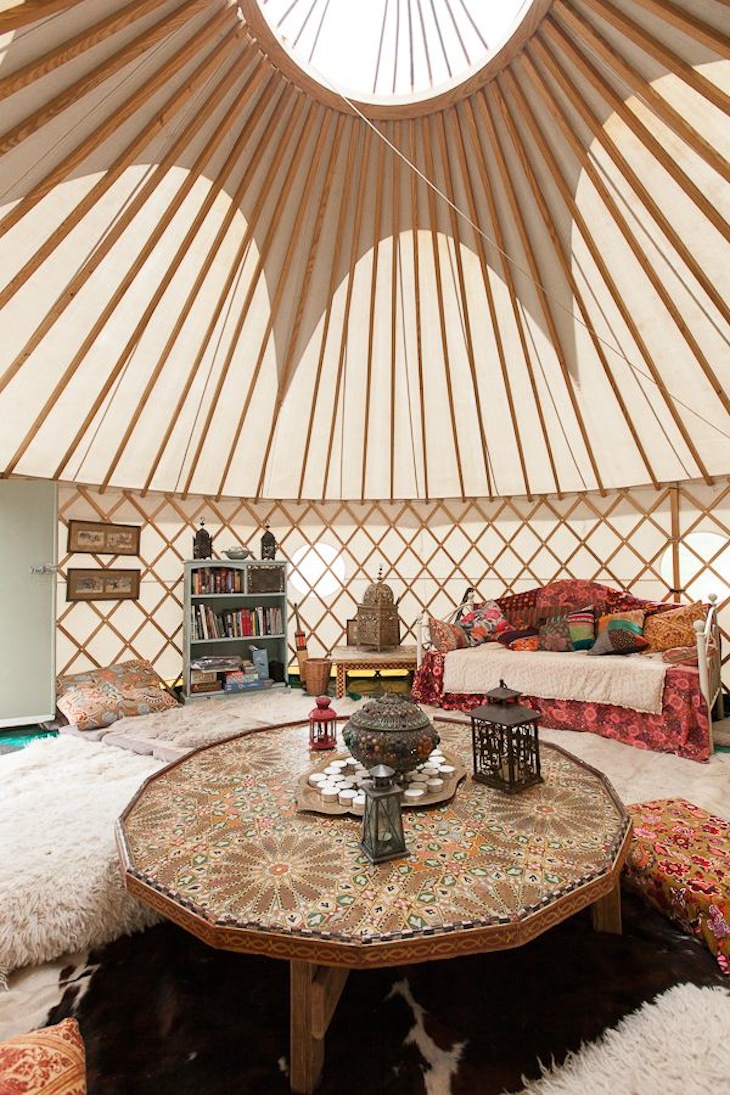 Photograph found on nomadicdecorator.com
A yurt is a light round, domed tent traditionally used by nomads in Central Asia and still broadly used by people in Mongolia and the 'Stan' countries. The structure was made of expanding wooden circular frame and was covered by felt and animal skins. Today in your glamping experience, you are more likely to stay in a permanent yurt built on a wooden platform made of modern materials such as wooden or metal framing, canvas or tarpaulin out walls, Plexiglas domes, wire rope. Click here to select from more than 250 glamping yurts around the world.
4. Eco-pods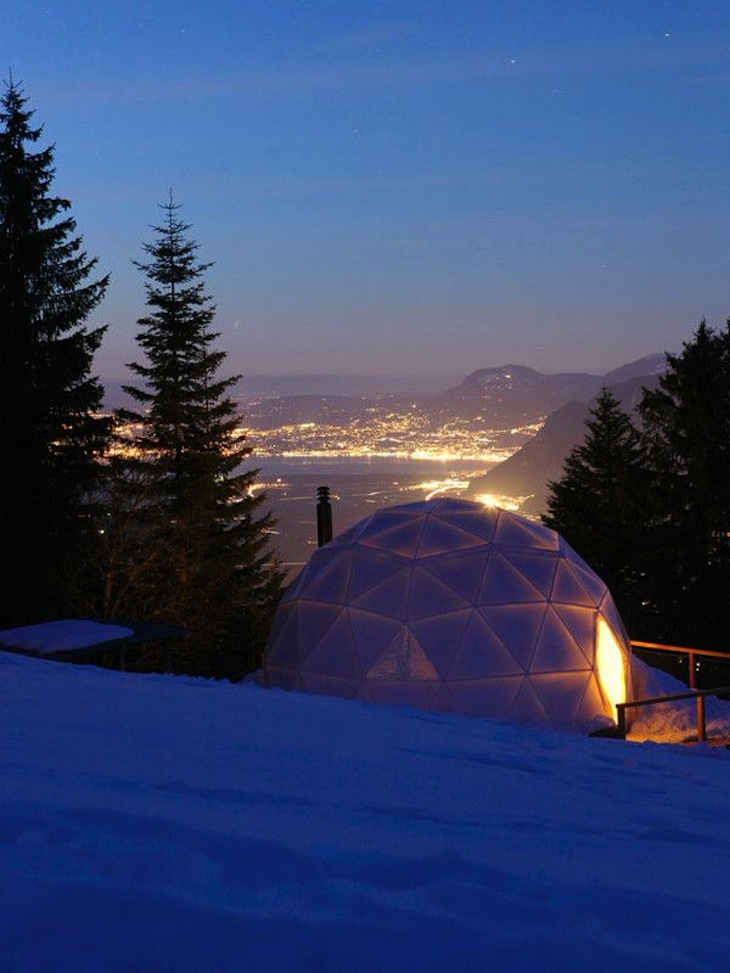 Photograph found on www.thecoolist.com
Eco-pods are usually completely round single-room structures. They are built in a  "green" or "eco-friendly" way with a minimal environmental footprint and visually pleasing aesthetics. Check out the gorgeous looking eco-pods in the Swiss Alps, the perfect way of glamping on your next sky holidays, here.
5. Airstreams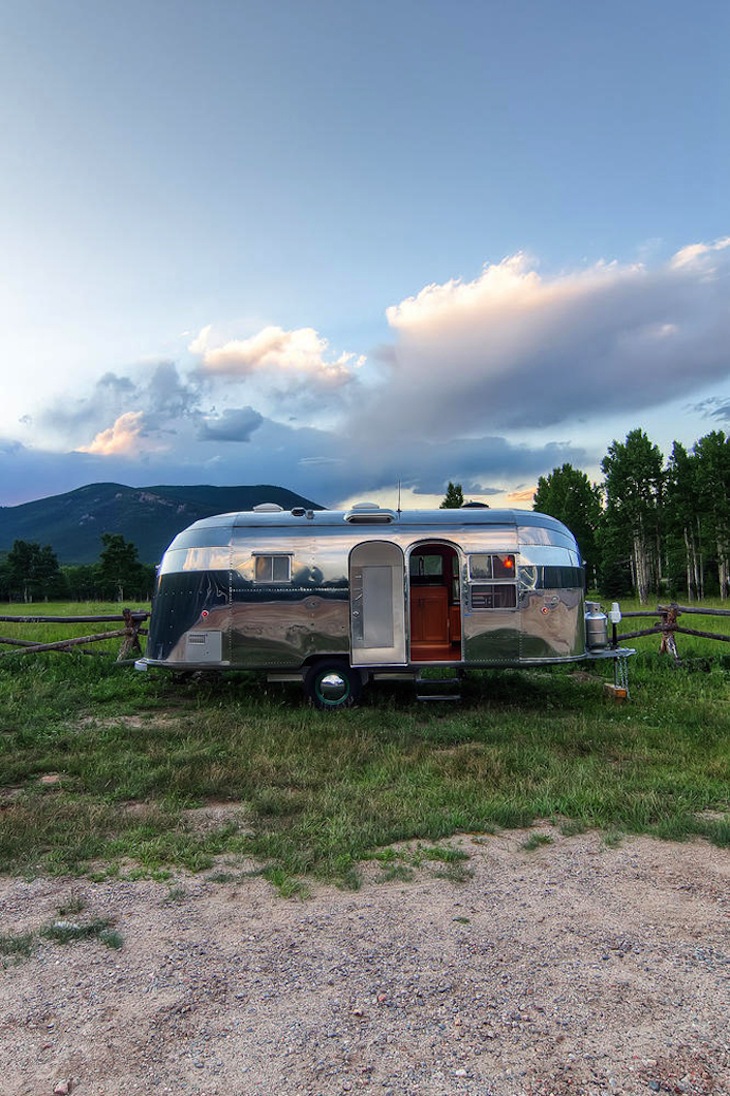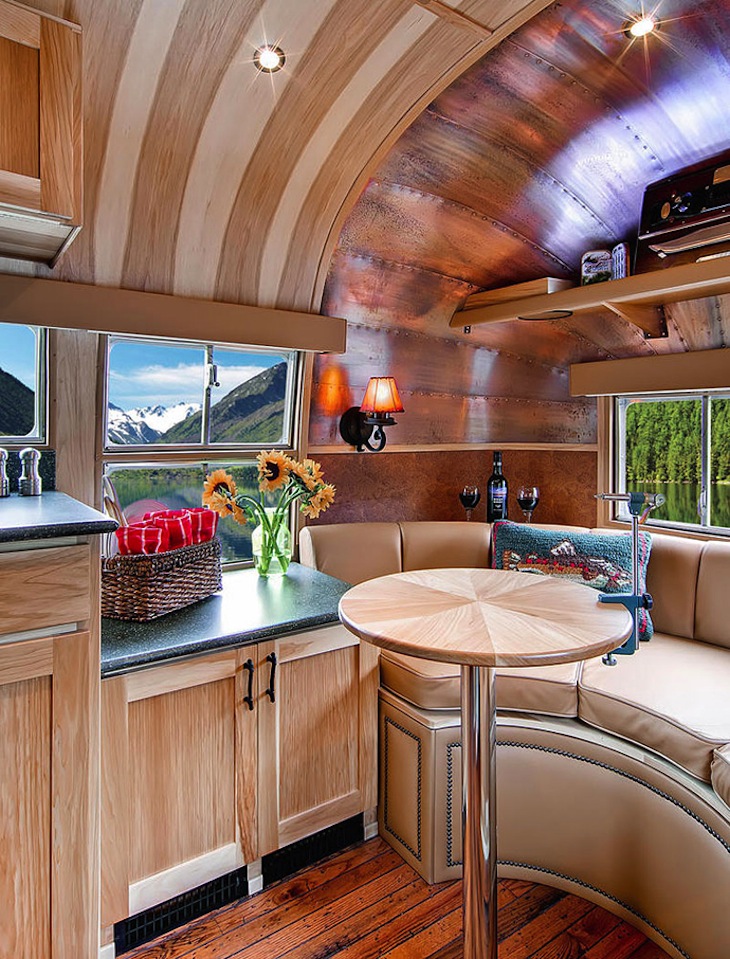 Photographs found on www.designrulz.com
These cool looking luxury trailers manufactured in Ohio by Airstream will surely give you maximum mobility and nostalgic feelings. The interior is made of wood, aged oak flooring, copper sheet, and genuine leather, just like a five-star hotel. Check out some restored vintage Airstream along the Santa Barbara coast here.
6. Barns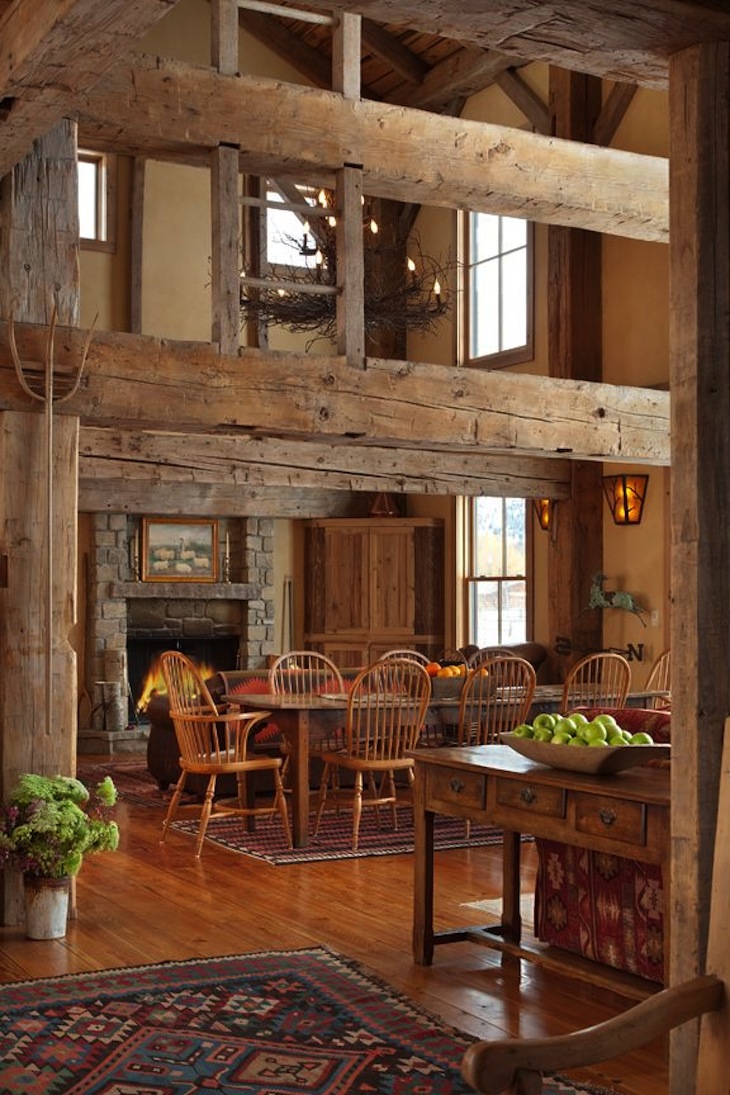 Photograph found on indulgy.com
A currently growing trend in the glamping industry is farms and barn houses. These are unique accommodations for travelers that are looking for the farm experience. There are many luxurious barns available, still providing the traditional farming lifestyle.
7. Cabins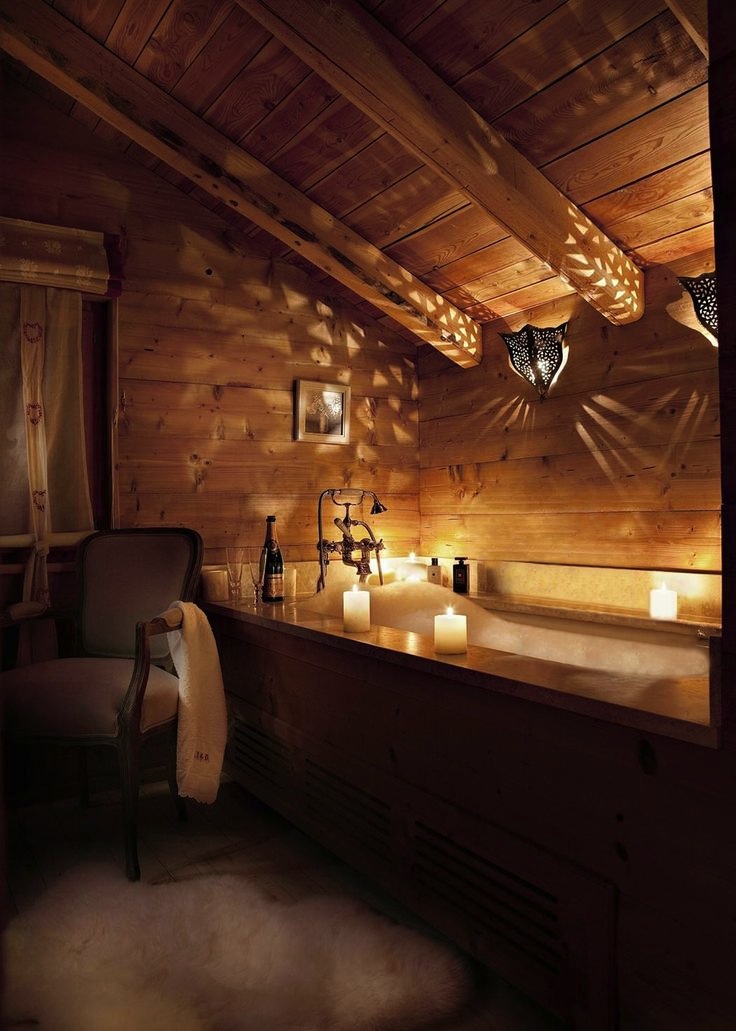 Photograph was found on www.whiteblancmange.com
The traditional types of cabins all have solid timber walls and flooring, set in the most beautiful of natural landscapes. The main purpose they have is to provide a unique space within a wooden hut that melts into its surrounding natural environment. Click here to find a vast selection of wooden cabins.
8. Caves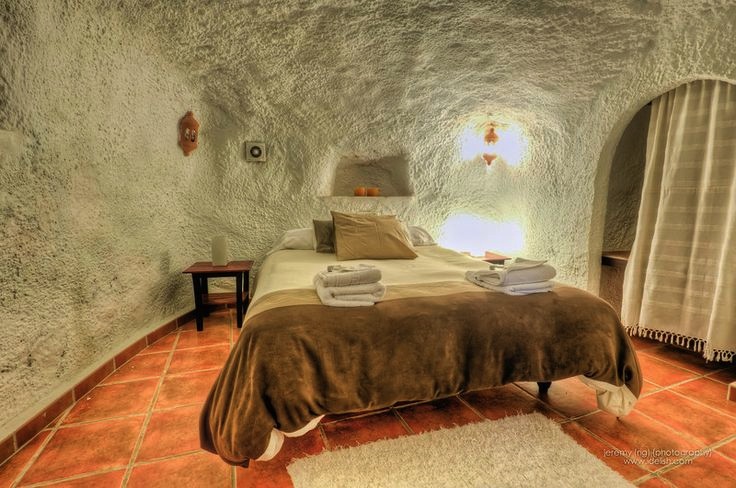 Photograph found on www.idelish.com
How can a cave be cozy and comfortable, or even luxurious? Spain has some beautiful locations and cave accommodation in Granada. Click here for more photos and information.
9. Wagons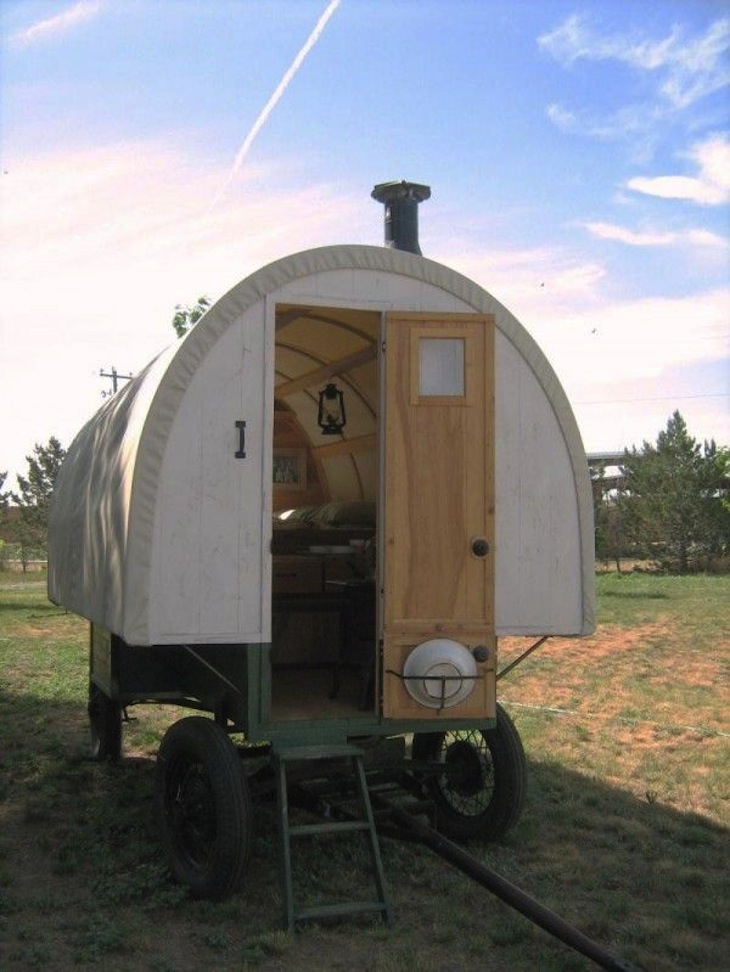 Photograph found on tinyhouseblog.com
Usually situated in beautiful natural surroundings, wagons give a unique getaway for special occasions. The exterior of these wagons looks like they have just rolled off the plains of the American western frontier in the late 19th century, but the interior is just like your home. Cozy, comfortable, and atmospheric.
10. Safari Tents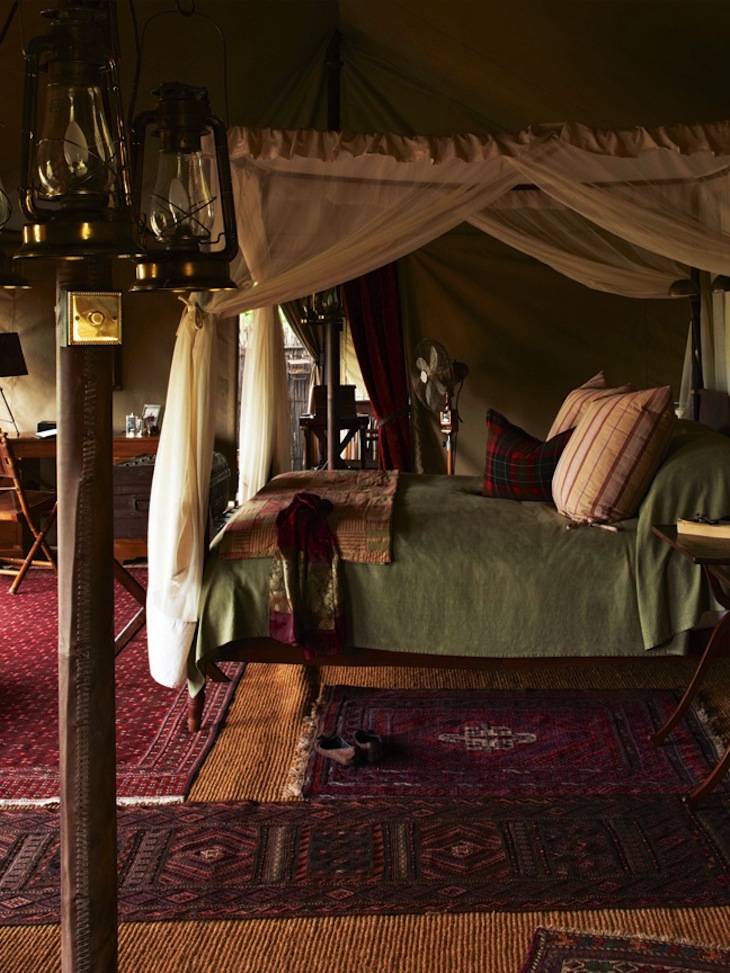 Photograph found on www.lvcreation.com
One of the most important elements of a high-end safari holiday is the luxurious accommodation in a safari tent that is the premier lodging on the African continent. Today safari tents have been adopted by camping sites all around the world. These tents are large structures, supported by aluminum or fiberglass framework with a platform or hard flooring.