The dining room will always hold a special space in nearly every home. It's where families gather, share meals, and catch up after a long day at work. It's one of the rooms where certain devices and distractions are prohibited for a while so loved ones and guests could focus on enjoying each other's company.
Savvy Ideas To Spruce Up Your Small Dining Space
Since it's one of the most used areas in the home, the dining room might be one of the first places you'd think about designing. However, reinventing your dining area might seem quite tricky, particularly for homeowners who only have a small space.
As you shop for décor, dining chairs, and other necessary furnishings, you might wonder how you could fit these into your area. Fortunately, whether you only have a corner in the kitchen or a designated area in the living room, you can freely create a dining spot as to how you've envisioned.
Below are savvy and simple ways to revamp the look of your small dining room.
1. Opt For Round Tables
If you have a nook in your kitchen, you might be used to letting other guests settle and eat in the living area. This might not give all your loved ones equal opportunity to participate in the fun conversation.
Moreover, a round dining table allows you to squeeze in extra seating without worrying about taking much space. It's a versatile option that provides you with equal spacing and intimate seating for people to bond and enjoy the meals you've prepared.
With the convenience it brings, you might want to consider looking for dining tables online. Today, there's now an array of small round table designs and diameters that could fit into your preferences. Even round tables of today allow you to flip out extra seating to accommodate guests who drop by.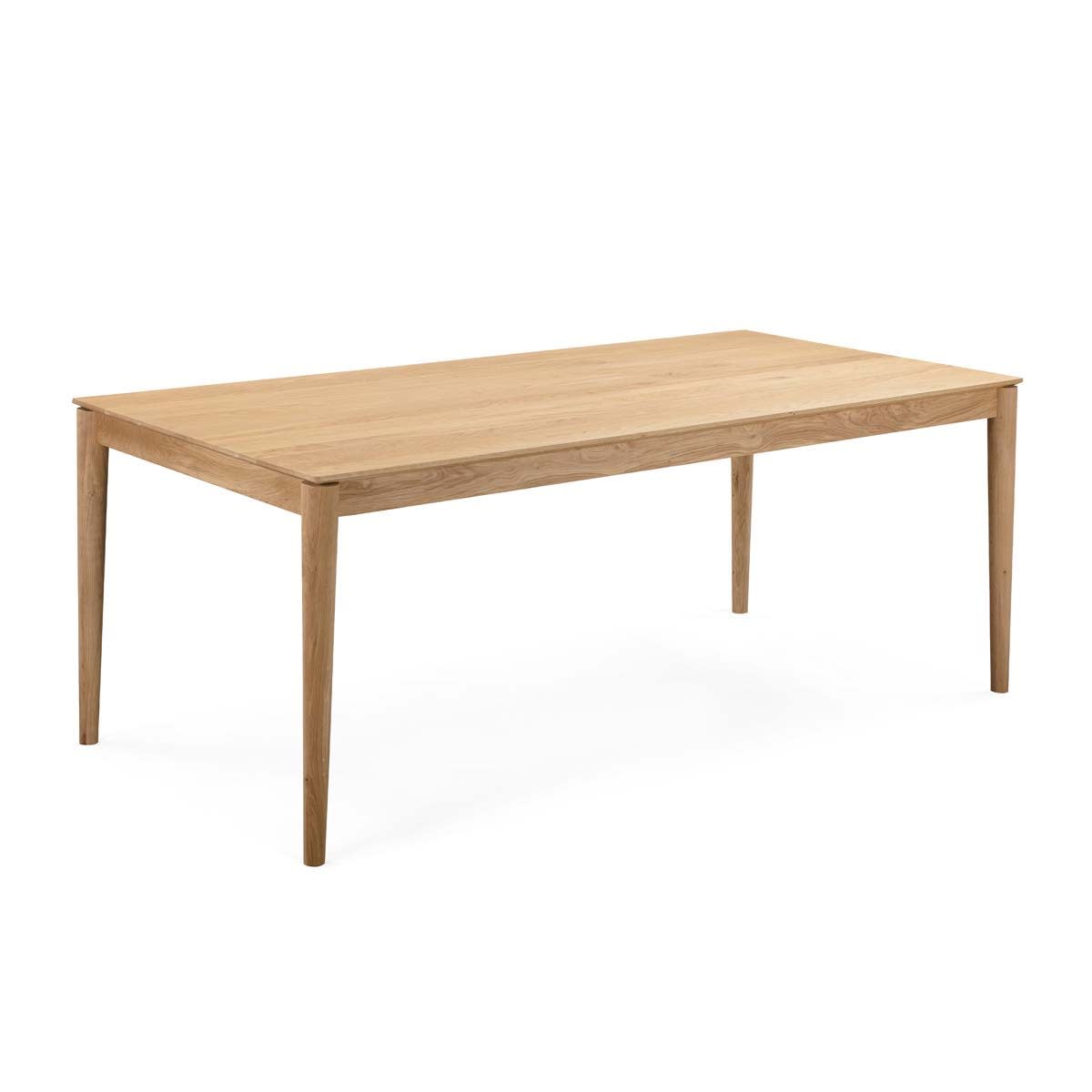 Likewise, a round table can be a practical choice for families who have toddlers. Suppose your kids regularly play around the table; you may worry less about them getting injured since round tables don't have sharp corners.
2. Consider Built-In Seating
For homes with a small dining space, walls must be maximized wisely, and built-in seating is among the most practical solutions to help you free up space.
Suppose you only have a designated dining area in your kitchen; this serves as a secret seating option that you can push down during mealtimes. When not in use, you can flip it against the wall, allowing you to save floor space and introduce a seamless look. 
If you're in the process of remodeling a part of your small home, a built-in chair allows you to maximize awkward corners. You can even situate this furnishing near the windows so the light can accentuate the simple setup in your space. 
Besides serving a practical purpose, built-in seating also gives you an aesthetic advantage. It allows you to curate a seating option that caters to your unique requirements and preferences. You can choose among floral, patterned fabrics, or sleek cushions. In turn, this allows you to introduce a uniformed look that captures the style concept of your small dining room.
3. Install Floating Shelves
Another clever and affordable way to refresh the look of your small dining room is to opt for floating shelves. These furnishings offer you a place to store your condiments, utensils, and other kitchen essentials without occupying floor space.
Floating shelves help you stay on top of the clutter by organizing your glassware efficiently. Keeping things well-ordered helps make maintaining your home easier. You may even display a few of your collectibles to add charm to your dining area if you have extra space.
Moreover, floating shelves are pleasing to the eyes compared to the look of bulky cabinets. Similar to built-in seats, these can be personalized according to your style preferences. This option gives you the freedom to design your small dining space.
4. Hang A Chandelier
A chandelier is a beautiful and fun addition that illuminates your small dining setup during the night. It doesn't take up floor space and can simply be installed above your dining table. You won't have to worry about kids running around and getting tripped on the wirings. 
Additionally, if you have an open-floor layout, this lighting fixture can mark the spot of your dining area. It's truly a great way to elevate the look of your small dining room.
The Takeaway
Designing your small dining room takes careful consideration and planning. However, all these efforts will be worth it once you've materialized the dining area of your dreams. Follow the ideas above and spruce up your small dining spot as you prefer.