Moving to a new workplace takes the same amount of time as moving to a new house. You're dealing with large, heavy furniture and difficult-to-pack electronics. And there's typically not a lot of time to get everything done. Moving your office, regardless of the size of your company, is a huge endeavor. Follow these four tips to help the procedure go as smoothly as possible.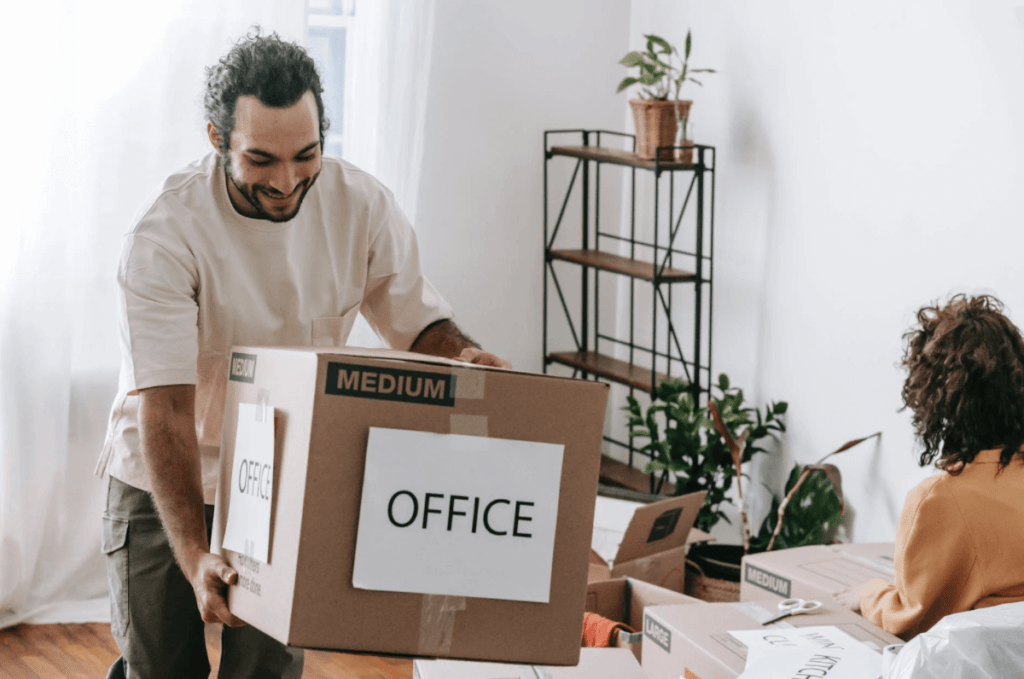 Find the Best Moving Company
If you have the funds, consider hiring a full-service moving company, which will handle all of your packing as well as loading, unloading, and unpacking. You'll want to make sure you select a firm with a proven track record of success in this area, so ask around for referrals of moving companies with expertise with workplace relocations. For instance, Faulkner Removals is one such organization, specializing in collaborating with your company to ensure the safe and timely delivery of your items, equipment, or commercial deliveries. These services may provide you with a variety of customized and cost-effective moving solutions to make the process smoother and faster.
Label the Boxes
Labeling your boxes is essential for any relocation, but it's extremely critical when transferring to a new office. To keep things moving smoothly before and after the relocation, properly mark each box so you don't have to seek items like additional copy paper or toner when you need them. Label each box with a spot and a number for optimal efficiency, and take notes of each box number and the contents inside of it. It will take a little more effort, but it will save you a lot of time while you're settling into your new area and will be accessible to everyone. 
Secure Your IT and Data
Disconnecting and reconnecting all of your technology is one of the most difficult aspects of transferring to a new office location. Have your IT department prepare a strategy for relocating all of your office's technological equipment as soon as you know the date of your move. This covers your data and internet subscriptions, as well as your laptops, servers, and phones. During the relocation procedure, your software and hardware are exposed to risk.  Important documents might be lost due to faulty servers or some other cause. As a result, it's critical to back up your data and secure it from loss and hacking while relocating. To protect the data of your visitors and employees, you might utilize a digital visitor management system.
Think about the Furniture
You don't want your employees to stroll into the new work on the first day and find the same shabby, worn-out couch in the lobby as the old one. Take advantage of the chance to freshen up your furnishings and décor. If you're growing your personnel as a result of your relocation, make sure to stock up on desk chairs and buy desks in quantity.
Moving isn't nearly as stressful as it appears. You will be able to easily move into your new workplace and enjoy the new surroundings if you follow these office relocation recommendations – from planning the process to communicating with clients, vendors, and staff to storing up your data.