Did you know that the average person spends around 30 minutes per day in the bathroom? That equates to more than 180 hours per year! When we spend so much time in the bathroom, doesn't it deserve to be just as beautiful as the other areas of our homes? 
Your bathroom is for more than just about taking a bath or brushing your teeth. It can be used as a platform for artistic expression of your personal style and individuality. 
If you want to know how to transform your bathroom from something that's a little ho-hum into a true work of art, here are some fun and interesting things you can try in your home.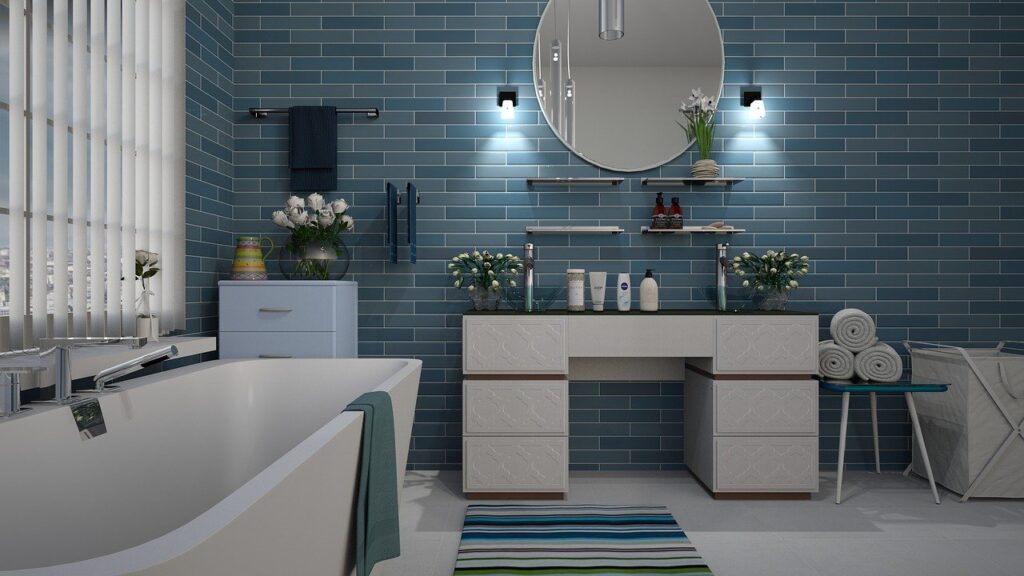 1. Go bold with your flooring
Elaborate bathroom flooring has become increasingly popular in recent years as homeowners seek new ways to express their personal style without having to do extensive redecorating, and with tile flooring patterns available in almost every shape, size and color you can think of, it shouldn't be hard at all to find one that suits you! 
Detailed encaustic bathroom tiles are a great way to channel a distinctive Mediterranean vibe and geometric patterned tiles are also sure to get noticed—but if you really want to make a statement, why not consider single colour bathroom tiles in something bright and bold!
2. Tile your vanity top 
If you want to create something that hasn't been done a thousand times before, why not consider a vanity top that's tiled to match the rest of your bathroom?
Tiling your vanity top is a fun and unique way to make your bathroom stand out, and no matter what type of bathroom tiles you choose, if you use the same tiles on your vanity as you've used on your wall or floor, you'll be able to create a seamless aesthetic that will instantly add some artistic drama to almost any bathroom.
3. Use a decorative mirror
Wall cabinets are a great way to build extra storage in your bathroom, but they can tend to look a little generic if you opt for something that's purchased off-the-shelf.
Instead, consider if you could use a vintage mirror with a decorative frame in place of a stock-standard cabinet. If you're a bit handy and manage to find a suitable mirror, you may even be able to make some modifications to add in-built cabinetry behind the mirror to ensure you don't lose any storage while still making a real style statement.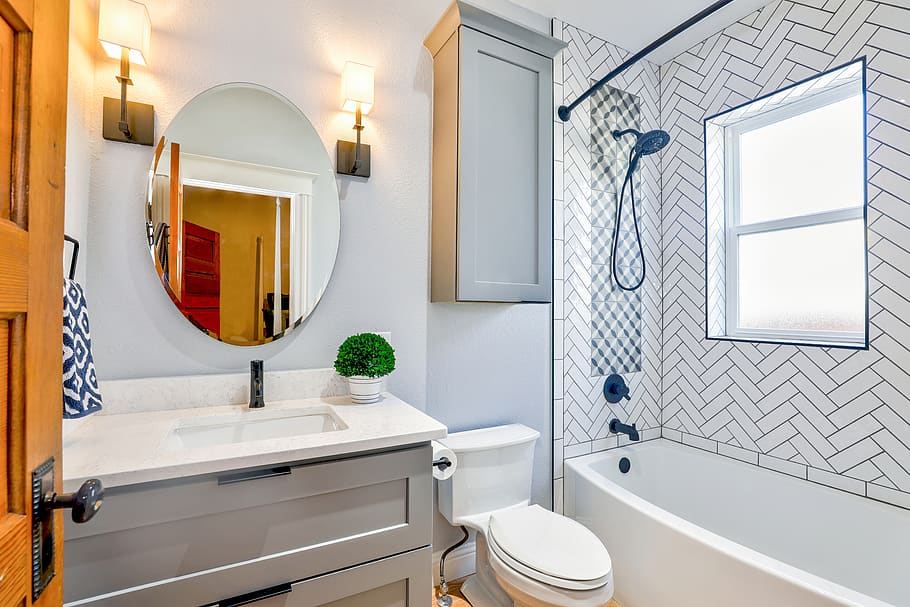 4. Incorporate a decorative pendant or wall sconce lighting
Good lighting is a must in every bathroom, and while your lighting scheme always needs to be functional, there's also plenty of scope to be creative.
In addition to your regular lighting, why not add a little extra pizzazz with some additional feature lighting. From industrial wall sconces, to vintage fluted glass lights and over-the-top pendants, the options are practically endless! 
Shop around for something a little unique that speaks to your personal style preferences, and don't be afraid to choose something that contrasts with the rest of the materials used in the space.