You mustn't write off Iceland as a holiday destination because of the colder climate. It is a stunning landscape featuring volcanoes, glaciers, geysers, hot springs, fjords, and ice fields, to name but a few. Many people head to Iceland to see the spectacular Northern Lights or Aurora borealis, and of course, this is one of the best attractions on offer. But it is certainly not the only reason you should be visiting this great country so here are some of the top attractions you will find if you holiday in Iceland.

The Northern Lights
As we have already mentioned them, let's start with the Northern Lights. The Aurora borealis is a natural phenomenon that creates fantastic colours in the sky. Unfortunately, it is difficult to predict precisely which nights the phenomenon will show itself, but the local tourist industry is well geared up to deal with this. Your hotel will offer you the latest information on what nights to try booking to see them if you are going on an organised tour, or they can even ring your room in the middle of the night to let you know they have appeared. Of course, as with any light phenomenon, they are best seen away from any artificial light sources, which is why tours exist as they take you out into rural Iceland away from any pollution so that you can see this fantastic wonder.
Whale Watching
Of course, Iceland is not the only country where you can watch the whales swim, but there are certainly a lot in the freezing cold waters. Again, no one can reasonably predict when these amazing creatures will surface, but the locals have got very good at taking an educated guess. It is certainly worth booking a boat tour and heading out to see these, especially in the midnight sun. Reykjavik is one town that has some well-organised tourist trips, and they also help you make a night of it by showing you some local restaurants offering the freshest of cod and other fish delights caught that day.
Dettifoss Waterfall 
Waterfalls are another fantastic creation of nature, and there are some magnificent examples all over the world. Situated on the north side of the Vatnajokull National Park, you will find the Dettifoss waterfall, and it is undoubtedly well worth a visit. It is approximately 100 metres wide, and the drop is 45 metres. It is one of the biggest in Europe. If you book a tourist trip to see it, they will take you in from the east side as this is the best place to view it. Just upstream is Selfoss waterfall, a 10-metre drop, and downstream you will find Hafragilsfoss waterfall, which has a 27-metre drop. The power of the water is awe-inspiring, and it certainly provides you with some picture opportunities to capture these memories forever.
Geysers
Seeing a geyser erupt in front of you is something he will never forget. Located 50 minutes outside Reykjavik, the Strokkur Geyser is one of the most famous across the globe. It is on the southwest side of the country and is active as a hot spring. This natural phenomenon shoots approximately 30 metres into the sky, and there are at least 100 other smaller examples in the locality. The area is known as the golden circle, and you will also come across boiling mud pits. There is a geyser centre which offers tourists lots of information and holds several presentations throughout the year. It is possible to bake rye bread, locally known as hot spring bread, by burying it underground for 24 hours. The on-site chef cooked eggs in the hot spring, and you can experience both the freshly cooked bread and egg dishes while you are there.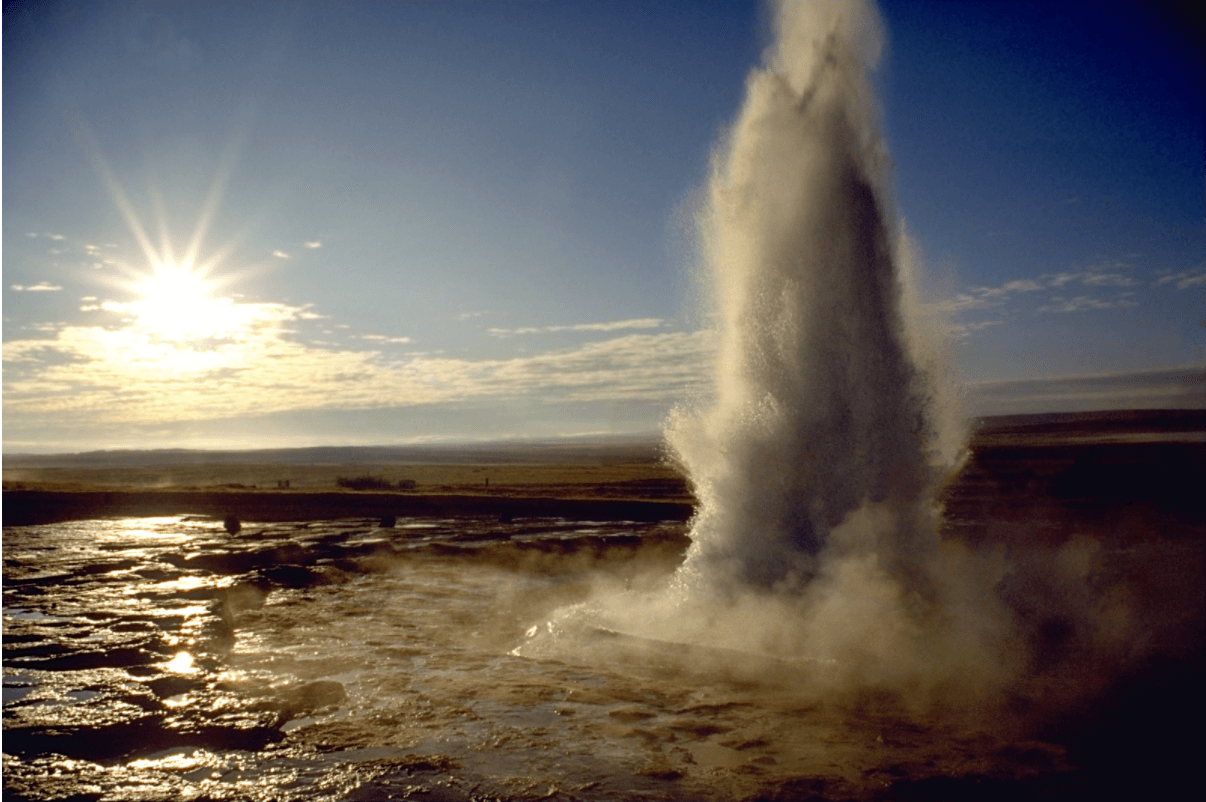 Skaftafell Ice Cave
Ice caves may sound like a James Bond movie set, but this one is authentic. It is located in the south of Iceland within the National Park, and it's opened all year round to tourists. However, if you want to see it at its best, the advice is to head there during winter because the rainfall will clean away the top layer of the glass year, and when you are standing inside, it generates an ethereal blue light. For those who enjoy hiking and trekking, ice tracks are an incredible way to see the caves and glacier cracks that this fantastic area has to offer. It is pretty arduous and certainly not for those of us who are fit. However, the ice cave itself is perfectly accessible to everyone and something you want to say you have seen. Booking in with a tourist group is the perfect way to experience all the best features Iceland has to offer, and be sure to have your camera, spare memory cards, and plenty of battery life before you head out.