Barge vacations are becoming more and more popular every year, yet it is the travel industry's hidden gem. It is a luxurious and unique way to explore and immerse in some of the most beautiful regions of France, Belgium, Italy, or Holland.
There are many reasons why people choose this type of holiday. It is a comfortable way to explore the countryside and small targeted areas. Guests can enjoy the typical benefits of cruising as they don't have to check-in and out of hotels or pack and unpack suitcases.
Barge holidays are all-inclusive offering open bar on board, fine wine, cuisine, flexible activities at a slow pace.
Usually, barges carry six to twelve guests but not more than twenty, providing a cozy atmosphere and personalized holidays fitting to special interests such as bicycling, walking, and guided tours with wine tasting.
If you are considering a trip to Europe, have a look at the list below.
Why not contact your friends, couples with your new idea? It surely won't take long to persuade them to charter a barge for a week and stay aboard your private floating home together.
1. Canal du Midi, France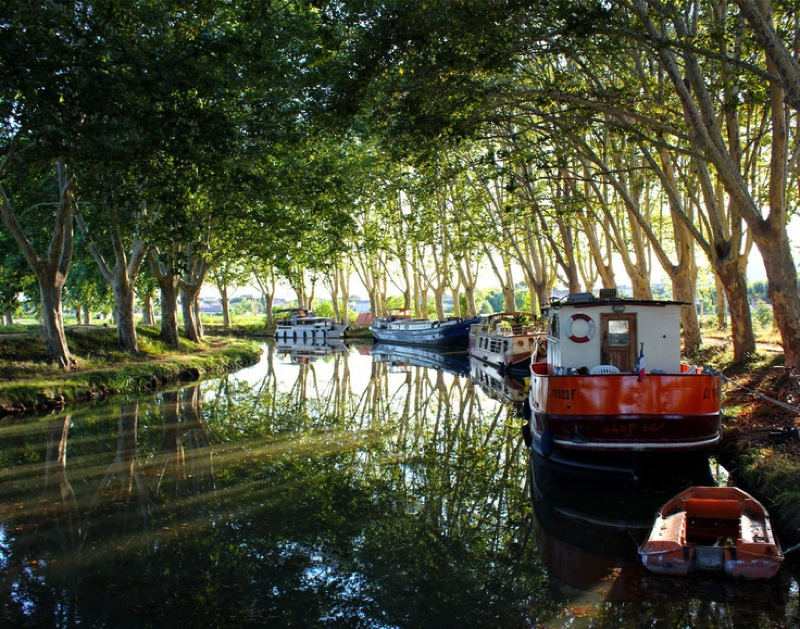 Photograph found on athosdumidi.com
Canal du Midi in the South of France offers a beautiful location and excellent Mediterranean climate for cruising. The route goes through exceptional fortified towns, historic medieval villages, Roman churches, and monasteries. Not to mention the vineyards that stretch for thousands of square miles offering private wine tasting at chateaux and a great view to the Pyrenees.
2. Haarlem to Haarlem, Holland
The best time for this trip is spring, as one of the main attractions is the tulips in full bloom. Holland has much more to offer other than the colorful flower fields. Amsterdam's great museums, Delft's pottery, and the windmills, the elegant tall houses beside the canals, are the country's landmarks.
3. Holland to Belgium cruise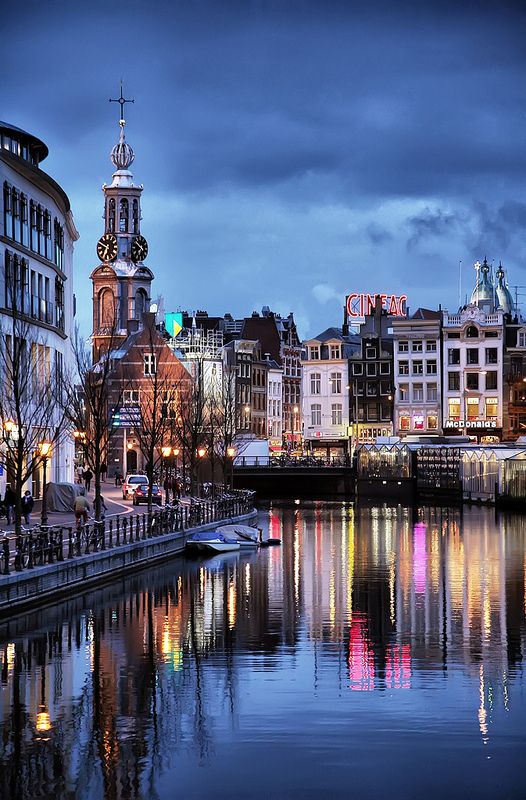 This is route allows you to explore two different countries in one trip. Belgium is one of the most underrated European countries despite its rich history and culture.
Flying into Amsterdam, you can be picked up from the airport, or after spending a few days exploring the interesting city, your driver from the barge can collect you from your hotel. The cruise takes you through Antwerp, Ghent, and Brugge's medieval cities, the 'Venice of the North.'
4. Brugges to Paris – Belgium to France
Photograph by egro15953
Starting from the charming Belgian town, Brugge, this cruise takes twelve days to reach one of the most famous capitals in the world, Paris. The barge region, called Picardy, has an amazing gothic architecture with six cathedrals, being the one in the city of Amiens the most significant.
The battlefields of Somme has been the place of invasion and fights during the two World Wars, leaving behind a fascinating legacy for visitors today and one of the most peaceful, tranquil rural surroundings.
5. Burgundy, France
Burgundy region in Central France has outstanding cheeses and wines to offer to make the holiday a unique culinary experience and a great chance to learn more about the local products or even meet the producers.
Burgundy has some of the world's finest wines with nearly 60,000 acres of vines and the prettiest canals in France. The canal winds through vineyards, medieval towns, picturesque villages, and wonderful local markets and chateaux.
6. Champagne region, Central France
Champagne is worldwide known due to the appellation for the certain type of sparkling wine produced only in the region, which starts about 75 miles east from Paris. Naturally, all tours in this region include visits to surrounding vineyards and also to the city of Epernay, home of such renowned Champagne houses as Moet & Chandon.
7. Venice, Italy
Italy has one of the best waterways in whole Europe. No wonder why, the canals were once ancient trading routes used by the Romans. What could be more fantastic than cruising in Venice, the crowning jewel of most Italian cruises?
There is no better way of exploring the fascinating architecture and sights of the often crowded Venice than doing it from your private barge.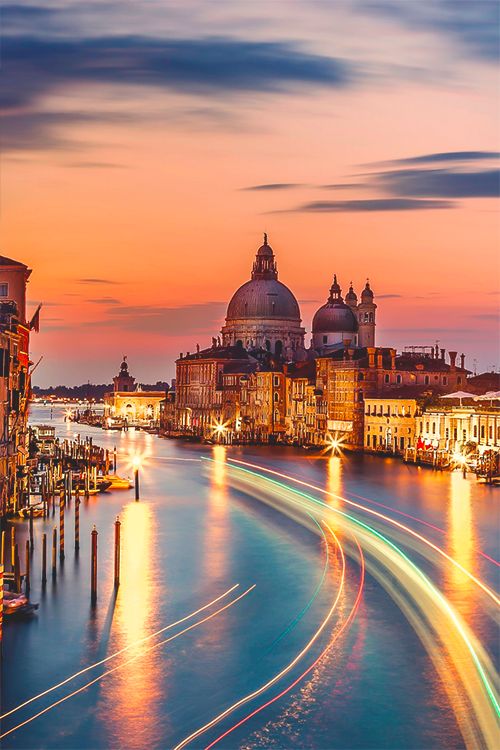 8. Bordeaux region, France
Bordeaux region is located near the Atlantic coast in South-West France. Cruising on the Canal de Garonne gives the best opportunity to travel through the charming countryside, visit famous chateaux and medieval towns.
Some of the best, world-famous wines come from this region, and surely it is a once in a lifetime experience visiting the local wineries not only for wine connoisseurs.
9. Scottish Highlands, United Kingdom
Cruising through the Great Glen from Fort William to Inverness is the most unforgettable experience one can possibly have on a barge. The Highlands' dramatic landscape, mythical history, single malt whisky onboard, and the smoked Atlantic salmon are part of the magical holiday.
10. River Shannon, Ireland
Ireland, the 'Emerald Country' with its rolling green fields, Celtic monasteries, and abundant wildlife, is the ultimate location for someone who is looking for a peaceful environment and a slow pace river cruise. There will also be plenty of time to get a real Irish pub experience and learn about the culture and history by talking to friendly locals.