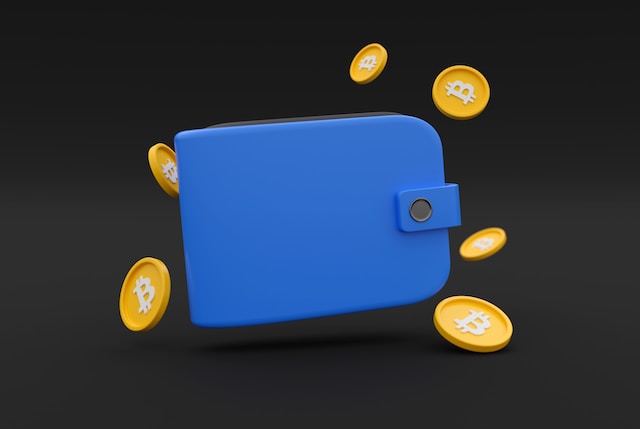 The easiest and most reliable way to own a cryptocurrency is to buy coins from a reputable cryptocurrency exchange. Your personal coin storage box is created automatically after you register an account. You can use it immediately, without any special training, without delving into the differences between the USDT ERC-20 and USDT TRC-20.
Theoretically and technically, you can store your savings in it indefinitely. In practice, professionals strongly recommend starting offline wallets and withdrawing funds to them that are not involved in active trading or investment programs provided by the platform.
Such categoricalness is easily explained. Large exchanges are a priori an attractive target for hackers. In addition to stealing funds, a successful exchange hack is often fraught with the leakage of users' personal data. In addition to different types of cybercrime, there are other risks. For example, the platform administration can freeze the funds of a particular client if his activity looks suspicious.
What Is A Cryptocurrency Wallet?
Cryptocurrency wallet is a software for storing cryptocurrencies. More precisely, for storing keys that confirm your right to coins and give you the opportunity to dispose of them at your discretion. In total, more than 50 programs for storing cryptocurrency are now available. In some of them, even an internal BTC to ETH swap is possible.
Most Popular Non-Custodial Crypto Wallets
Voting – if not the most objective, then certainly the most revealing way to determine the leaders of the segment. When it comes to software applications, it is most logical to compare the number of downloads. This is exactly what the CoinGecko team did. As of August 1, 2023, the top five looks like this:
MetaMask
It is a well-known and reputable web browser extension that functions as a cryptocurrency wallet integrated with the Ethereum blockchain. With MetaMask, users can interact with the Ethereum environment, which hosts a wide range of decentralized applications (Dapps), without having to download the entire blockchain to their device. Basically, it is one of the best Ethereum wallets for easy access to decentralized exchanges (DEX), gaming platforms, betting sites, online casinos and other applications.
The wallet is compatible with popular browsers such as Chrome, Firefox, Brave and Microsoft Edge. In addition to the main currency Ethereum, ETH, MetaMask can also store tokens created in accordance with the protocols of the ERC-20 and ERC-721 standards. The application has been downloaded 22.66 million times.
Coinbase Wallet
The second place in the ranking is occupied by a multifunctional crypto wallet for a web browser developed by the creators of the Coinbase exchange. This is a solution that does not require the transfer of custodial control over assets and gives full control to the user. The wallet provides a high level of security and allows you to store several key cryptocurrencies, a large number of ERC-20 tokens and also NFT tokens. The browser app provides connectivity to decentralized finance (DeFi) applications such as decentralized exchanges or NFT marketplaces.
In 2023, the application was downloaded 11 million times, despite quite a few negative reviews from dissatisfied users.
Trust Wallet
This is a decentralized multifunctional storage for storing, exchanging and transferring cryptocurrency assets.
The service provides access to more than 50 blockchains and various platforms. With it, you can make financial transactions with a variety of cryptocurrencies, NFT tokens and other digital assets. The next-generation Web 3.0 browser built into the wallet enables direct interaction with a variety of Dapps decentralized applications.
Trust Wallet is part of decentralized financial systems (DeFi). One of its key advantages is the possibility of financial transactions between users without the mediation of banks, brokers and other companies.
The app has been downloaded 10.4 million times this year.
Blockchain Wallet
This non-custodial service supports 16 major cryptocurrencies and 17 ERC-20 tokens on the Ethereum blockchain. Using a Blockchain.com wallet makes it easy to exchange, receive and send cryptocurrencies. It is available as a mobile app for iOS and Android devices, as well as through a web interface. The wallet includes a built-in exchange, blockchain explorer and payment system, however some features require verification to use. This year, 10 million users have installed this application.
Phantom
The Phantom operates within the Solana ecosystem and provides secure and convenient storage, purchase, sending, receiving and exchanging tokens. The application provides all the necessary tools for a safe journey through the ecosystem:
Developers never have access to your data and funds.
To increase security, you can use the Ledger hardware wallet.
Phantom does not track personal information, account addresses, or asset balances.
In the mobile version, additional protection is available using Face ID or Touch ID.
The application can be installed as an extension for popular browsers (Chrome, Brave, Firefox, Edge) and mobile devices (Android, iOS). Actually, over the past months of the year, more than 2 million users did this.