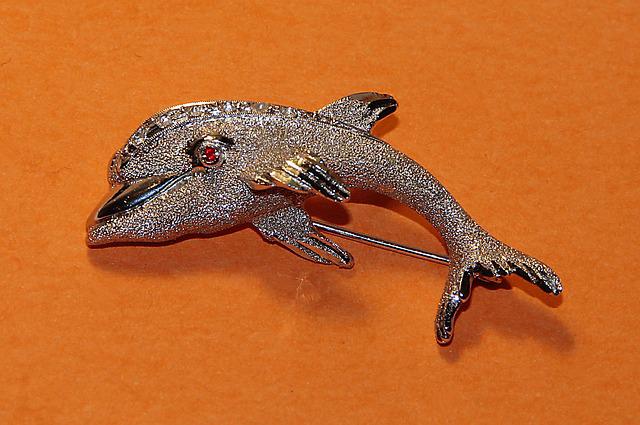 Jewelry is meant to be worn; not just to be fascinated by. It is a great way to express yourself and show off your personality. As well as being great for everyday wear, some jewelry can be worn to express more than what most of us can put into words.
Ocean jewelry is something that you must have!
You may not know it, but there are different meanings behind ocean-inspired jewelry. Everything from the colors to the craftsmanship can mean something different for the different people who wear them. It is no wonder why there are so many different kinds of ocean-inspired jewelry available on the market today.
Ocean-themed jewelry is becoming a popular trend in jewelry design. Whether you're looking for something that's simple or extravagant, there's a piece of jewelry that will make you feel zeal and zest.
In this article, we've explained different kinds of jewelry which have been inspired by the ocean along with their meaning.
So, let's dive in!
Dolphin Jewelry
Dolphins are the symbol of good omen and protection. It is said that if you wear dolphin jewelry, it will not only protect you from the evil eye but also keep you focussed and on track towards your goal. Dolphin Jewelry comes in many forms, such as pendants, pandora bracelets, hanging earrings and many more. You can enhance your look by wearing dolphin jewelry with any outfit, whether it is jeans, dresses, or some ethnic wear. You can find some of the best collection of dolphin jewelry online. Dolphin Jewelry is a great way to remind you to balance your inner strength with the power to bring happiness to others.
Turtle Jewelry
Turtles are the symbol of creation, strength, order, stability, patience, endurance, innocence, longevity, and protection. Turtle jewelry is in a lot of trend today, and it has an understated elegance that makes it perfect for daily wear or any occasion. Turtle jewelry comes in many colors like rose gold, white gold and many more. You can choose from a variety of colors to match your outfit or mood. You can find many forms of turtle jewelry, such as turtle necklaces, turtle bracelets, and many more.
Starfish Jewelry
Starfish symbolizes teamwork, equality and rebirth. It has been used as an inspiration. Many people enjoy wearing starfish jewelry on their bodies because it is exquisite and adorable. If you are looking for something new in the range of jewelry, there are plenty of starfish jewelry styles out there. Do you know when the starfish develops back an arm, it means that it has been healed? Yes, it's true! Therefore, the starfish is also a symbol of healing. It is said that starfish jewelry is very helpful in healing from emotional trauma and stress and healing from abandonment and betrayal.
Whale Tail Jewelry
Whales are the symbol of good luck, strength, freedom, and speed. In this modern era, you can wear your good luck in the form of whale tail jewelry. Whale tail jewelry has been around for many years and is one of the most popular jewelry forms today. With its beautiful colors, patterns, and textures, whale tail-inspired jewelry can be worn by everyone, from young children to adults. The ocean is a huge part of our culture, so it makes sense that there would be so much whale tail jewelry dedicated to it!
Seahorse Jewelry
Seahorse symbolizes good luck, strength, and protection. You can wear it anytime, whether at your office or any party. It is a perfect gift for your loved one. Ocean Inspired jewelry is in trend, and people love to buy these kinds of jewelry because it is affordable, stylish and beautiful. You can enhance the look of your outfit by wearing a seahorse necklace. Make your style statement different with designer seahorse jewelry.
The Bottom Line
Ocean-inspired jewelry is full of wonder and beauty. Their meaning and symbolzation has been inspiring artists for centuries, from the ancient Greeks to modern-day artists. Oceans are so mesmerizing, and so are the ocean inspired jewelry. Moreover, a piece of jewelry will be more meaningful if you get it for someone who is part of your life or that of someone you love.
We hope that you like our list of ocean-inspired jewelry! Happy Shopping!