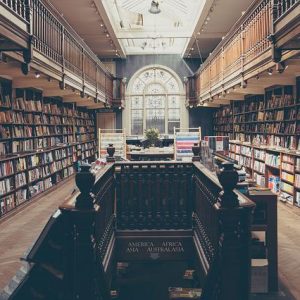 The UK is well-known for its great education. Indeed, many people come to Britain to get a lifetime opportunity to study among the best. Fortunately, the state can provide you with such a request. Britain is home to many great schools and well-respected universities. Students have plenty of options to choose from once they make up their minds about the UK.
Sure, making the final cut is nothing easy. After all, you are not only choosing a school. You are choosing the future. A university will determine where you go next in life, who you meet during your studies, what professors will become your mentors, and so much more. The importance of a school's choice is hard to overestimate. Luckily, you do have great opportunities in front of you. Let's see the top five popular universities in the UK. Perhaps, this list will help you make the final choice.
The University of Oxford
How could we start such a list with any other name on top of it? Of course, The University of Oxford is one of the most famous and popular schools in the UK and the world. Millions of students want to come here to study. Thousands of educators wish to teach there. However, the university is very picky when it comes to letting people in.
That's the first thing you should know about it. Many choose Oxford to study. The University of Oxford chooses only a few. So, you have to up your game if you ever want to have a chance of getting enrolled here. After all, it won't be easy to keep up with their standards. Still, it is a unique place to study and surely one of the most famous and respected schools on the planet. It's an honor and a privilege to be here.
The University of Cambridge
We can't talk about the UK's universities without dropping this name on the list. Sure enough, this university is considered the second-best school in England. It's easy to see why. It's a school with a rich history, amazing graduates, and an extremely good reputation. Cambridge receives thousands and thousands of applications each year. Yet, it accepts only the biggest talents. These are the people who will make the school proud later on in life.
Studying at Cambridge has multiple benefits, from living and studying in a place with such a long history and traditions to having a perfect line on your resume. Students have many expectations about the school before coming there, and they don't leave disappointed. No wonder it's the second most popular school in the whole country.
Imperial College London
It's the case when the name says it all. Indeed, Imperial College London deserves its place among the most famous and best schools in the world. It works hard to maintain its reputation and expects the same from its students. Here, you will face the biggest academic challenges while receiving the best education possible.
Of course, studying in a school like this will put a lot of pressure on you. There will be times when you'll need professional help, like from papersowl writing service. But you'll have to wonder, "Well, is papersowl legit?" before making an order there. Though, it's not because you worry about the service that much, but because you have to double-check everything you do in a place like that. They won't allow you to fall behind.
University of Edinburgh
The University of Edinburgh is where the old meets the new. You basically get to study in the real castle, explore its territory and learn about its story while also enjoying the most modern approach to teaching and learning. Indeed, this school keeps up with the times, providing students with the best cross-disciplinary education.
Not to mention that you get to explore Edinburgh. It's one of the most exciting, unique, and beautiful cities in the world. You may even order a research paper on the history and development of this city. However, don't forget to follow this link https://www.writingpapersucks.com/papersowl-com-review/ and choose the best writer for the task first. You ought to receive full information about the city and the University of Edinburgh before applying.
University of Bristol
Bristol is the youth capital of the UK. Thousands of young people come here just to be a part of such a vibrant, diverse community. Many of these young people also choose to study at the University of Bristol. Indeed, it's certainly one of the best places to be at this stage of your life. It's modern, creative, liberating, and even environmentally conscious. Indeed, this school represents everything its students stand for in life. The school supports individualism, free speech, creativity and forward-thinking. It looks into the future instead of being stuck in the old ways. It's everything a young, artistic, and ambitious young person needs today.