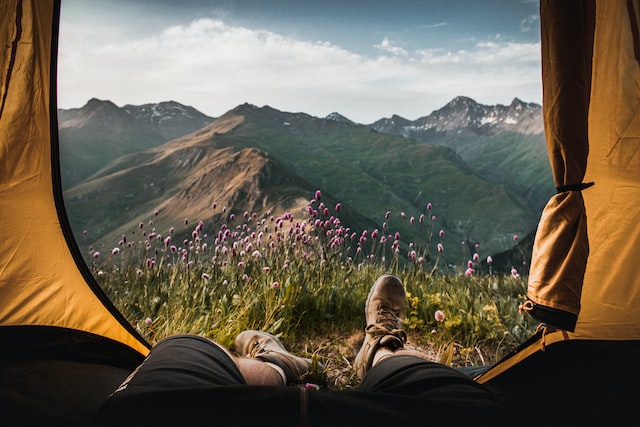 Who doesn't love being in nature's arms, enjoying the beautiful wildlife and all of the charms it provides? However, since the majority of us live in populated urban areas, surrounded by huge industries and traffic with intense pollution, many fail to enjoy nature to its fullest. A great way to get out of your hectic schedules and fast-moving lives to live and feel the natural atmosphere is by going camping.
Camping is an incredible experience that would revive your soul and make you feel fresher than ever. Many people are scared to have this experience since they have never done it before. However, camping is not as daunting as you think it is.
If you are someone who is just starting a camping journey, you must go through this article to learn everything related to an amazing camping experience.
Select a Suitable Destination
Before making a plan to camp, do your research well. Whether you want to camp somewhere in the wild or go to a famous camping spot, understand what you are interested in and what would suit your personality the best.
If you would like to camp at a well-known camping spot, then make sure to book a spot in advance to prevent any problems in the future, as such places fill up pretty fast. Likewise, if you would like to visit somewhere off the grid, then make sure to understand the area well even before you go––always be aware of its climate, wildlife, nearest population, hospitals, etc. to be prepared for any adverse circumstances that you may encounter.
Carry Appropriate Equipment
After you have selected the place for camping, gather and pack all the right equipment for your trip. The most important thing you would need is tents to seek shelter in the wild. You can either use a parachute tent with a porch area that you would have to set up at the spot or get a trailer to connect at the back of the vehicle you'll be using for commuting to the camping spot.
These trailers make camping super easy, fun, and exciting. Trailers such as the Text Rockwood Mini Lite 2109S for sale allow you to get great deals and make purchasing quite affordable, as well as provide all the necessary equipment like a bed, table, kitchen accessories, etc., all available under one roof.
Apart from this, you should make sure to pack adequate food, water, and things to start a fire, like lighters and matchsticks, as well as knives, a camping stove, sleeping bags, pans, spare gas containers, and cutlery for everyone. If you are going far away from civilization, then packing something like tasers or pepper spray for your self-defense (local laws permitting) could be a good idea too.
Get Bug Spray
In the excitement of camping, many people often forget to think about the essentials, such as bug spray, mosquito repellants, and other chemicals required to prevent getting bitten by mosquitos and bugs. Make sure that you pack these along with other camping equipment. You should also spray your tents with bug spray so that the insects do not bother you during the night.
Pack Games you can Enjoy
Camping is not all about living like a caveman. You can pack different games like football, soccer, cricket bat, tennis balls, etc. to play with your friends and family. Moreover, you should also pack cards or any indoor games to enjoy in front of the fire to relax and unwind after a day full of fun and adventure.
Be Prepared for Everything
Prevention is better than cure. While going camping, you must be mentally as well as physically prepared for anything you may encounter, be it any dangerous wild animals or any medical emergencies. You should have a first-aid kit ready to treat any injuries if they occur. Moreover, you should also have a fire-starter kit to start a fire if needed, extra ropes, SOS signals, a compass, a map of the area you are visiting, and water-purifying tablets in case you run out of fresh water.
You should also keep the contact numbers of the local police, hospital, and other sources of help in case something goes wrong.
Final Thoughts
Everyone should plan fun camping trips to enjoy with their family and friends. It would bring you closer to nature and simultaneously refresh your soul. Just make sure that you choose a suitable spot to camp at and pack all the essentials you would need for a successful and enjoyable camping trip.
Thank you for reading!
If you like this article, share it with your friends and family.