Selling your house for the first time can seem like a daunting task that will drain you both physically and emotionally. Apart from that, first time sellers also often worry about if they'll even be able to sell their house. You'll be happy to know that each year about five million homes get sold in the US, so there's no need to panic.
How did these sellers manage it, you might ask? You've come to the right place, as our simple step-by-step guide will have you well on the way to joining them.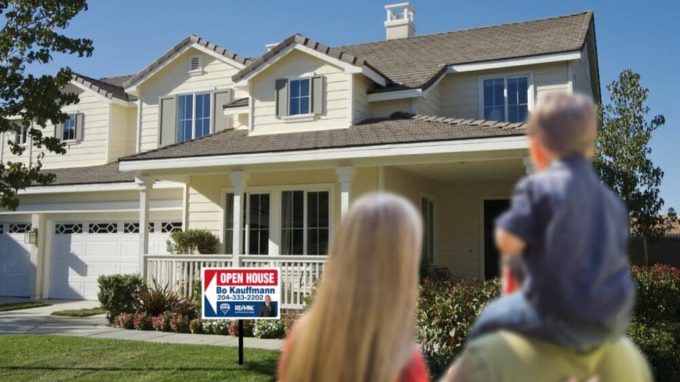 Prepare Your Home
The first step in selling your house is preparation. Here are several things you can do to get your home ready for sale:
Make it clean and clutter-free.

You need to depersonalize your home. Try to make it as presentable as possible to attract prospective buyers.

Focus on a neutral color palette.

Buyers may not have the same taste and appreciation as you, so make sure it appeals to as many people as possible. That means no wacky wallpaper, family photos, and bright colors.

Make sure it's photogenic.

Images of your house will be just as important as in-person viewings. Ensure your home is as photogenic as possible with a lot of natural light.

Address repairs.

If there's anything that needs fixing, now is the time to do it. The last thing a buyer wants to notice is a broken window or a creaky door.
Hire a Trusted Real Estate Agent
As professionals who know the local real estate market inside-out, what potential buyers want, and how comparative market analysis works, agents are crucial to your home sale.
The difference between two real estate agents could be the difference between hundreds or even thousands of dollars. Therefore, do some research into the best real estate agents in your area. When conducting your research, keep in mind the following things:
Look at their relevant experience and past success in your area

An experienced real estate agent will be committed to you, not the sale

Try an agent-matching platform
Determine Your Asking Price
Your asking price will depend on your situation, professional inspections, and a home appraisal.
You may need to train your expectations and accept offers under your asking price if you want to sell faster. Your real estate agent will be beneficial when negotiating offers. 
They understand the trends of your local market and will try their best to determine your price competitively. To get an asking price as soon as possible, make sure to:
Book a home inspection

Ask your real estate agent for comparative market analysis (CMA)

Take your time to decide on a price that suits your situation
Market Your Listing Effectively
The more effective your marketing strategy is, the more potential buyers you'll attract. Try investing heavily in good-quality photos, and decide how buyers will be able to view your property. Are you going to create remote viewings, private tours, host open house days, or a combination of all three? 
Here are some other marketing tips you should also keep in mind:
Promote your house both online and offline

Create a calendar for your remote viewings, private tours, and open house days

Be as flexible as possible
Review and Negotiate Offers
Be prepared to negotiate and review offers, and remember the timeframe for selling a home will differ between each situation.
Keep in mind that you can make counteroffers. This is a response where you offer terms and prices to counter a buyer's original offer. Counteroffers must be lodged within 48 hours of the buyer's request.
This process will be more straightforward by talking to your real estate agent and understanding the buyer's agent.
Anticipate Seller Closing Costs
Both the buyer and the seller incur closing costs. Generally, the buyer pays a more significant portion of the closing costs. This is usually between 2% and 4% of the home sale price. As a seller, closing costs will include:
Reimbursing the buyer for repairs.

Government tax transfer.

Outstanding liens.

Recording fees.
FAQ
What is the first thing to do when selling a house?
The first thing to do when selling your house is to get all your affairs in order. The following steps will help you prepare your home for sale: make it clean and clutter-free, focus on a neutral color palette, make sure it's photogenic, and address any repairs.
What is the fastest way to sell a house?
The fastest way to sell your house is to plan everything in advance. When creating a plan, think about the following steps: prepare your home by decluttering and depersonalizing, hire a trusted real estate agent, determine your asking price, market your house effectively, negotiate offers, and anticipate closing costs.