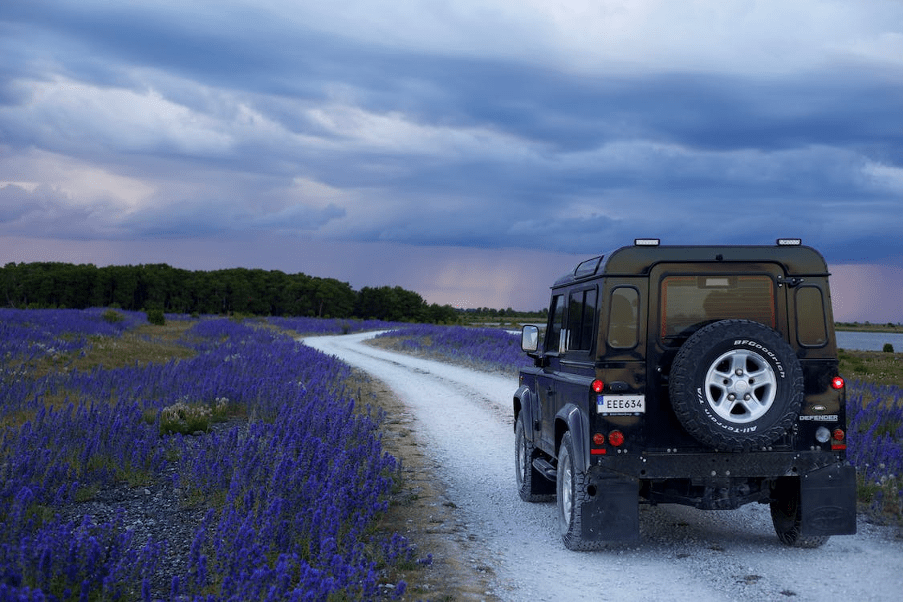 A long road trip can be an exciting adventure, but it's important to prepare thoroughly before setting off. From checking your car's maintenance to packing the essentials, there are many things to consider to make sure your road trip is safe, comfortable, and enjoyable – even if your children ask "are we there yet?" three thousand times before your arrival.
In this post, we'll discuss the top eight ways to prepare before any long car journey.
1. Service Your Car
Consider having a full vehicle check-up, which can help prevent any unexpected breakdowns and ensure your car is roadworthy. It's important to make sure your car is in good working order and that any issues are attended to. Have a mechanic check your brakes, oil, and tires, and make sure your car has received its regular maintenance with a glowing approval before you set off. It could save you a costly breakdown experience. You may also renew parts of your car, like when using these 2020 Mustang GT Upgrades.
2. Pack That Crucial Emergency Kit
An emergency kit is essential for any road trip. Pack items like a first aid kit, a flashlight, a spare tire, and a set of jumper cables, especially if driving in adverse weather conditions. You may also want to pack some distilled water, canned food, a tire jack, and a spare set of keys also just in case. Of course, a first aid kit can save lives, as can a torch if you break down at night and have to walk the road to the nearest emergency phone. Having an emergency kit in your car can give you peace of mind, knowing you're prepared for any unexpected situations.
3. Route Planning Is Essential 
Planning your route before you set off is an important step in preparing for a long road trip. Map out your route, including the estimated time of arrival and any stops along the way. Consider factors like traffic, weather, and road conditions, and make sure you have a backup plan in case of any unexpected detours. It's okay if you need a detour, provided you're ready for it.
4. Refreshments Make The Experience More Comfortable
Having a well-stocked cooler or larger lunch box, and plenty of snacks on hand can help make your road trip more enjoyable. Pack items like fruit, granola bars, and bottled water, and consider bringing along a portable cooler to keep your food and drinks fresh too. You may also want to pack a small camping stove and cookware, so you can make hot meals on the go – especially if you're driving to a camping destination.
5. Charge Your Personal Devices
With so much time spent in the car, it's important to make sure your devices are fully charged. Pack a car charger and an external battery pack, so you can keep your phone, tablet, and other devices charged while on the road through the charing port or cigarette lighter. Consider bringing along a multi-device charging station, which can charge multiple devices at once, effectively nullifying any family arguments, and making it easier to stay connected and entertained during your road trip.
6. Comfortable Clothing Is Key
When packing for a long road trip, it's important to choose comfortable clothing that's suitable for the weather. Pack light layers, such as a jumper/sweatshirt and a jacket, and consider bringing along a hat and sunglasses for sunny days. Pack comfortable shoes for walking and exploring, and bring along a change of clothes for unexpected spills or accidents. Keep it loose but not baggy, and make sure the material doesn't chafe against the chair.
7. Check Your Insurance Coverage
It's important to check your insurance coverage. Make sure your policy covers you for any accidents or breakdowns while on the road. If you're renting a car, make sure you have adequate insurance coverage, and consider purchasing additional insurance if necessary. The last thing you need is to break down and realise your plan has expired.
8. Make Sure You Have The Right Records
Yes, designing a musical playlist you can use to keep the car journey entertaining is certainly a real step, but first we'd like to talk about bringing the correct documents . Pack your driver's license, registration, and insurance information, and make sure they're easily accessible in case of an emergency. Consider making copies of your important documents, and store them in a safe place, such as a laminate folder or a waterproof bag. This way you can prove yourself to law enforcement or highway patrol as and when required.
With this advice, you're sure to prepare for any long car journey in the best way. Having these basics laid out will ensure the journey feels more comfortable to take part in, and in the end that can have a calming effect. We wish you well on your journey!