We all know that cooking your own meal is a healthier option than ordering take-out or eating dinner at expensive restaurants. There are many people who hate cooking at home, while for others baking, cooking, and trying out new recipes are actual hobbies. If you're someone who spends most of their time in the kitchen preparing delicious food for yourself or your family, you'll know that it's not always an easy and enjoyable process. There might be recipe steps that are time-consuming or things that bug you while prepping dinner. However, you can avoid these problems by using tips and tricks that can make your life easier in the kitchen, while also saving time and money.
Here are some clever kitchen hacks that'll make cooking easier and so much more fun.
1. Soften Butter Quickly
There are many recipes that require butter to be at room temperature, but you may forget to take it out of the fridge in advance, or you may be running on a tight schedule. However, you can soften butter quickly by cutting it into cubes or small pieces. This way, the increased surface area, and airflow will soften up the pieces faster than a whole stick.
2. Peel Ginger with a Spoon
Ginger is an oddly shaped root that has many health benefits but can be tricky to peel. Instead of using a special tool like a paring knife or vegetable peeler, you can simply scrape a metal spoon or teaspoon against its skin to flake it away. This trick will minimize waste and peel the ginger in a split second. 
3. Freezing in an Ice Cube Tray
Instead of opening a whole bottle of wine to add some to sauces, soups, stews, or whichever recipe requires it, you can pour wine in an ice cube tray, top it with a plastic wrap to keep ice crystals from forming and store it in the freezer. You can then pop those cubes out on-demand, and add them for an instant depth of flavor. You can also use this hack to store homemade sauces or broth.
4. Strainer to Poach Eggs
If you or someone in your family loves to have poached eggs for breakfast, here's a trick to make an aesthetically pleasing and tasty poached egg. Crack the egg on a fine mesh strainer over the sink and gently swirl it around to get rid of the excess watery white. You'll be left with a perfectly shaped egg that poaches up clean.
5. Blend the Batter
Most people limit a blender's potential to making smoothies or milkshakes, but it can also be used to churn butter or make pancakes. Thus, to save time in whisking eggs or mixing a batter, you can combine eggs, milk, vanilla, bananas, and baking powder in a blender to make flour-free pancakes. However, there's no need for an expensive, professional-grade blender; you can easily use a substitute for a Vitamix blender to get the same quality and benefits. A bonus tip for cleaning your blender efficiently and quickly is to add water and liquid soap, let it run until it's clean, rinse and dry it before storing. Therefore, a self-cleaning blender will help you cross another chore off your list.
6. Using label strips
If you have a habit of mistaking salt for sugar or vice versa, labeling your ingredients might be the best solution. Additionally, if you want to make your kitchen more organized, get mason jars with the same lids, but label each jar using an oil-based label marker. Wrapping the jar with materials such as rubber will add traction and make it easier to open.
7. Freeze meat
It can be tricky to slice fresh meat for a stir-fry, even with a sharp knife. To make this challenging task easier, you can place the meat in the freezer for about 10 minutes to stiffen it up before cutting it into slices.
8. Make Greens Last Longer
Even if you buy herbs like parsley and cilantro in a fresh state, they can quickly wilt the very next day. A simple storage tip to extend the lifespan of those greens by a few days, you can either store them in zipper-lock bags or place them in damp paper towels. By using this hack, you can keep your herbs bright and fresh without having to worry about them turning into green slime.
9. Put the Pizza Cutter to Use
Another great tip to deal with leafy greens is to repurpose your pizza cutter for slicing herbs in any direction. Bunch the herbs up, roll the slicer back and forth over the leaves, and chop them until you've reached your desired consistency.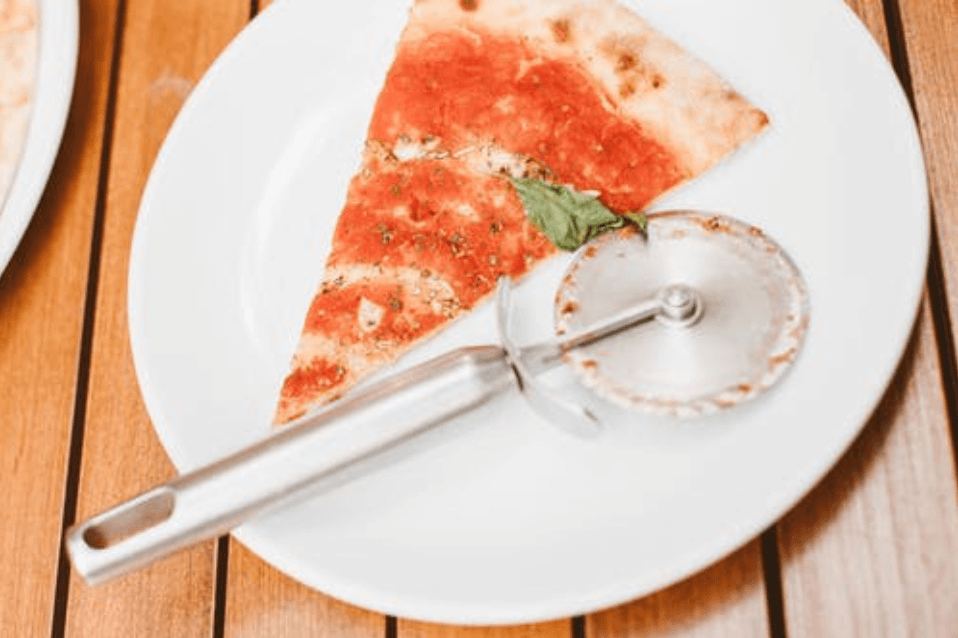 Handling a kitchen means dealing with storing items in the pantry and keeping everything clean and organized. Thus, you can use these simple hacks to make storing, prepping, and cooking effortless.