When you're looking for ideas to decorate or renovate your home, there are so many places to get inspiration. One of the best ways to find ideas is to look at different countries and even time periods to find some that you love. You don't have to identify a style that you want to go all-in with, but you might discover certain elements that you want to incorporate into your interiors. You can explore a huge range of countries and cultures that can inspire your decor, including a number of themes that will overlap across different cultures. No matter what you like, you're sure to find something from one of these options.
Scandi Style
Scandinavian interiors are an excellent choice for anyone who wants to brighten up their home without making it too cluttered. Modern Scandi homes are often minimal, which helps to keep the home bright and airy. This is particularly useful in the winter when it's important to maximise the light levels in the home. Keeping walls white is another common choice, and using neutral colours, clean lines, and natural materials is a good idea too. For something a little more cosy, try some more traditional Scandinavian style, which adds some folk elements.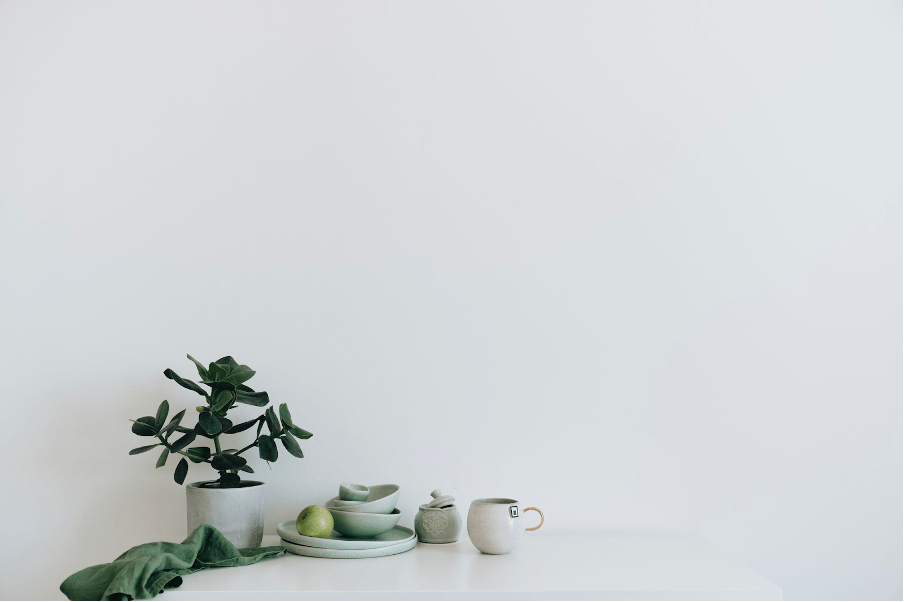 Japanese Minimalism
Another option for those who like minimalism is to explore Japanese minimalism. Like Scandinavian design, it keeps things simple and functional and doesn't use a lot of bright colour. Inspired by Zen Buddhism, it will help you to keep your home uncluttered. Within Japanese minimalism, there are various different concepts that are worth exploring when designing your interiors. For example, the concept of wabi-sabi embraces the idea of imperfection and transience. You can also consider combining Japanese minimalism and Scandinavian design with the Japandi trend, which takes elements of both styles and brings them together.
Colourful Mexican Interiors
Many Latin and Hispanic cultures share similar design elements in their popular interior styles. Something that you're sure to see in many of these countries is lots of bright colours, which reflect the sunny and bright climates behind them. Mexican interior styles are fun to explore if you like this approach. You can find some stunning Mexican tile that brings traditional colours and patterns into your home decor. Additionally, you can also bring some earthy, terracotta shades into your home with some plainer and more natural options. Playing with bright colours is a great way to capture this style, along with homemade and hand-crafted elements.
Vibrant Indian Design
Indian design also uses plenty of colour, creating vibrant homes that have a touch of the luxurious about them. Anyone who has ever seen an Indian wedding knows how bright colours can play a huge role in important life events, but they are also often used in the home. If you want to use various Indian elements, focusing on textiles is a good way to get the look that you want. Plush, colourful textiles will help you to get the right look, and you might want to add some other eye-catching features using mirrors, glass, beads, and more.
Bright and Luxurious Moroccan Style
For yet more bright colours and luxe living, look to Moroccan design. Rich colours are often featured in this type of decor, so look for purples, blues, reds, and other vibrant shades that will bring life to your home. If you're looking for a stand-out piece inspired by Moroccan design, try looking for some Moroccan lanterns. These can be colourful but also have a classic shape that will instantly bring a little bit of Morocco into your home. Use throw cushions, rugs, and other textiles to add some more luxury to your interiors too.
French Chic
If you're looking for timeless interiors, classic French style could be what you need. It typically keeps things elegant but simple, without too much fuss. Neutral colours are often used for the background of any room, such as white, beige, or eggshell. With these shades, you can use vintage colours, wrought-iron elements, and other traditional features. If you want a French style that's a bit cosier, you could take a look at some French farmhouse decor and some shabby chic ideas that might inspire you to do something a bit different with your interiors.
NYC Loft Style
There are many different interior styles that could inspire you across the USA. If you're looking for a way to do some modern decor, the typical New York City loft can provide some great inspiration. These spaces typically have exposed brick walls and high ceilings, which tend to get decorated in an industrial style. Industrial decor can look very modern, but it's also easy to combine with some vintage elements to create a more timeless look too. For a simple way to get started with this style, look at black metal elements, as well as some metals such as copper and brass.
Eclectic Cape Town
South Africa's rich history means that there is a large mix of different cultures and styles. This is shown in some of the interiors you can find in Cape Town, one of the country's three capital cities. Here, you will see a blend of African and European styles, which can create an eclectic but harmonised look. Consider the use of natural materials and colours, traditional African shapes and styles, and modern materials such as concrete. You can mix these elements in many different ways to create the look of a cool Cape Town home.
Australian Coastal
Coastal areas around the world can often share similar aesthetics when it comes to interiors, inspired by everything from cliff sides to driftwood. By the Great Barrier Reef in Australia, home interiors can take many of the elements in the ocean as inspiration. There are plenty of natural colours, from the blues and greens of the water to pink coral, that can give you ideas for how to decorate. Combine these colours with coastal motifs such as animals and birds, as well as natural wood.
Create home decor inspired by countries from around the world with these tips that are sure to inspire you.