Have you ever seen a picture of colorful giant balloons flying up in the air, over beautiful landscapes with lakes and mountains? You can be part of these pictures: Take some days off from work and allow yourself a great (not typical) trip – visit one of the top 10 hot-air balloon festivals in the world.
Every one of them is a beautiful event and a wonderful experience. And the view when you look up: Oh my God! It's like a dream. Pure scenic beauty at its best. The balloons are each a work of art and seeing hundreds of them up in the sky during a mass ascension must be uplifting.
So, don't miss the chance to be a witness to this spectacular show!
CANADA
FMG – Gatineau Hot Air Balloon Festival
Photo Credit to anydayguide.com
Each year towards the end of August, an enormous and gigantic event launches balloons of all shapes, sizes, and colors over the Ottawa Gatineau region in Canada offers many outdoor concerts, fireworks, amusement rides, and much more entertainment and activity. Watch super large balloons lift off from the ground at the festival grounds or take a ride in one! Drift in style over the Ottawa Gatineau region. Magically beautiful. When the evening arrives, some of the balloons are lit up during night flights creating something pretty awesome! The festival also hosts live entertainment for both children and adults, including popular and emerging musical acts from Quebec, Canada, and beyond. Other family-friendly activities include a carnival amusement park, fireworks, and more.
UK: England
Bristol Hot-Air Balloon Festival
Photo Credit to bristolpost.co.uk
The Bristol International Balloon event will return to Ashton Court from the 12th to the 15th of August 2021! Great news for everyone. Things are decanting nicely. The rather spectacular and free event hosts over one hundred hot air balloons taking off to the skies at dawn and dusk as well as the famous "Night Glows" when the balloons light up the sky to the tempo of the music! Enough to give you chills down your spine and experience something truly magical. The Bristol International Balloon Fiesta is Europe's largest annual meeting of hot air balloons, attracting over 130 hot air balloons from across the globe.
TAIWAN, Luye, Taitung County
Hot-Air Balloon Festival
Photo Credit to balloontaiwan.taitung.gov.tw
2013's festival triggered a craze for hot-air balloon activities in Taiwan with many counties and cities competing to hold balloon festivals. Finally, succeeded after years of struggle to have tourism coming into the country. These further expanded and initiated the first step of international integration and exchanges. For the first time, Taiwan's hot air balloons were invited to Australia and Taiwanese pilots also took this opportunity to go overseas to learn and communicate. In the meantime due to safety and professionalism, Taiwan's balloon activities increased. In the same year, Taiwan's first commercial free-flight balloon ride was put into trial operation.
SPAIN, Igualada
European Hot-Air Balloon Fiesta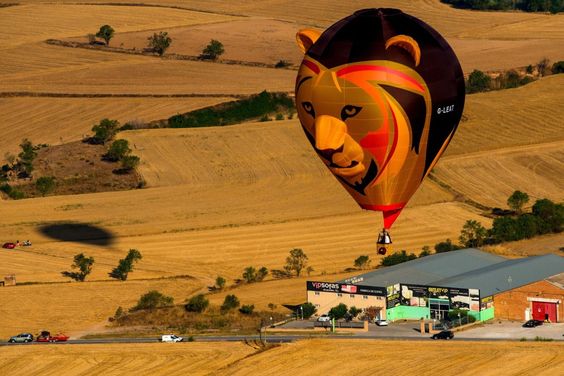 Photo Credit to yahoo.com
The European Balloon Festival is one of the largest in Europe, but the largest in Spain. It takes place once a year, every year during the first fortnight of July in Igualada, Catalonia, Spain, a city located approximately 60 km away from Barcelona. The festival lasts four days ranging from Thursday to Sunday and attracts literally thousands of spectators. It also includes a hot air balloon competition and outdoor recreational exhibitions such as a night glow and fireworks like the most spectacular worldwide events would. It also offers visitors the opportunity to fly on a balloon, by booking a flight in advance.
PHILIPPINES
Pampanga Hot-Air Balloon Festival
Photo Credit to alviera.ph
The Hot Air Balloon Festival in the beautiful Philippines was finally back to its 23rd year in March 2020. Last year's theme was "Flying Carnival 2020: A weekend of almost everything that flies." Many people are now looking forward to the comeback of this huge event in 2022 as 2021 was and still is rather challenging for everyone. You can watch the sunrise and sunset as balloons of all shapes, colors, and sizes fly up in the air for us to gaze on. You can be part of the adventure, by riding a hot air balloon, defy personal fears and try tandem paragliding, attend a seminar in aviation, and eat and shop at the bazaar market. When the sunshine descends and the night becomes apparent, you can get to experience a one-of-a-kind fireworks display.
TURKEY
Cappadocia Hot-Air Balloon Festival
Photo Credit to cappadociantour.com
This is one of the most perfect places on earth, not only for its many eye-watering landscapes but also for peacefully catching a ride in a hot air balloon. The sensation of ballooning is very gentle and its calming effect seems to put the world below into perspective. You won't even feel like taking off, but you will get to see the rock formations and world-famous fairy chimneys drift into view, giving you an unparalleled feeling of being above it all reaching for the stars. Cappadocia is the place where over one hundred hot air balloons fly every day. It feels like an everyday party! It is held for over four days in July at Urgup Center. What's crazy good about all of this, is that the event is completely free. Alongside the fantastic sight of hot air balloons filling the skies, there are great trade stands, fairground rides, and other various surprisingly good entertainment.
MALAYSIA
Putrajaya Hot-Air Balloon Festival
Photo Credit to gayatravel.com.my
This is the first and largest international hot air balloon festival in Malaysia. The iconic event is located at the administrative capital of Malaysia, Putrajaya. It is held every March from Thursdays to Sundays, morning till night, and it is one of the most anticipated events in Malay's tourism calendar. Many rides and diverse attractions are available on sight. You can get to experience once again what it'll be like to fly in one of these, way above the ground with breathtaking views of Kuala Lumpur. It is that spectacular.
NEW MEXICO
Albuquerque International Balloon Fiesta
Photo Credit to rove.me
For nine days in October, yes, nine entire days, the Albuquerque International Hot Air Balloon Festival creates an enchanted world of special-shaped balloon rides, twilight balloon glows, and vibrant balloon-filled skies. Brisk autumn mornings in the Rio Grande Valley create an otherworldly backdrop for the breathtaking wondrous surroundings of the most popular event, Mass Ascension of the Albuquerque International Balloon Fiesta. This isn't one to miss out on. It truly is an experience to get to experience once at least.
AUSTRALIA
Canberra Festival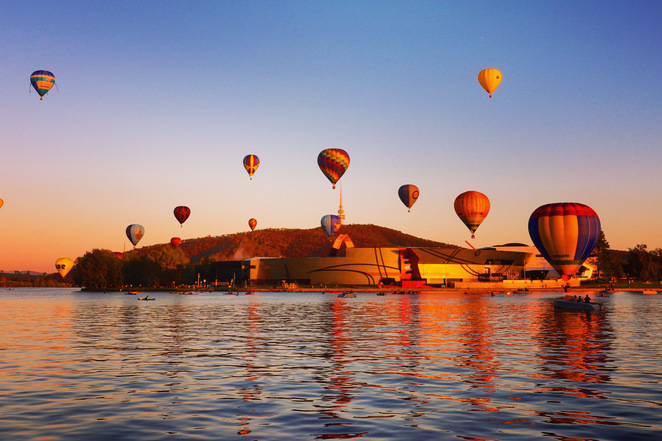 Photo Credit to weekendnotes.com
Australia's capital, Canberra, boasts a superb hot air balloon spectacle held once a year. Thousands of locals and tourists reach the place each year to watch the spectacular view of more than thirty balloons that decorate the sky. And to also get the excuse to come to Australia in the first place. The Canberra event is known as one of the four leading balloon events in the world. Visiting the festival promises an unforgettable experience, in an unforgettable part of the planet.
USA: CONNECTICUT
Plainville Hot-Air Balloon Festival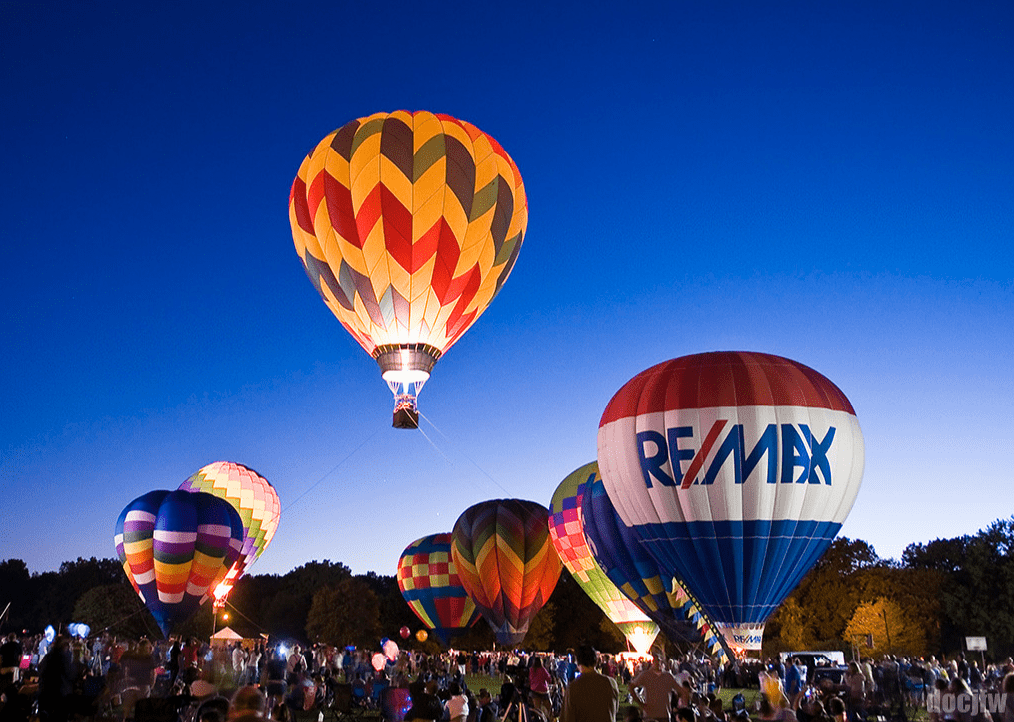 Photo by John W
Plainville Hot Air Balloon Festival takes place on the fourth weekend of August at Norton Park in Plainville, Connecticut, for 3 days starting Friday. The highly popular event that gathers thousands of ballooning enthusiasts is organized by the local fire company. Its main attractions are an evening balloon glow, fireworks, outdoor concert, and live music, car shows, arts and crafts fair, food trucks, and balloon rides. The festival is free for the public to attend, but not free of frills, this is the American dream right there.