Are you getting ready to move across the country? Maybe you've just been offered a job in a new city, or maybe you're looking for a fresh start. Whatever your reason for moving, there's a lot to think about. Here are a few tips to help make your cross-country move go smoothly.
Start Planning Early
The earlier you start planning your move, the better. There are many things to consider, like packing, shipping your belongings, and finding a new place to live. If you give yourself enough time, you'll be able to map out a plan that works for you and make a move as easy as possible.
Have a Moving Checklist
Moving can be a chaotic experience, and it's easy to forget something important if you're not organized. That's why it's important to have a moving checklist. It will help ensure that you don't forget anything during the move. Some things to include on your moving checklist are:
Packing supplies

Notifying friends and family of your move

Transferring utilities

Changing your address

Insuring your belongings
Hire Cross-Country Movers
It's often said that the best way to move is with a team of movers. This is especially true when you're moving across the country. Hiring top moving companies can save you a lot of time and stress. They'll handle all of the packing and shipping for you, so you can focus on getting settled in your new city. When hiring, ensure to check:
The company's licensing and insurance

Testimonials and reviews

The company's experience
As always, get quotes from multiple movers and compare prices to ensure you're getting the best deal.
Research Your New City
Before you move, it's essential to research your new city. Find out what the cost of living is like, what the job market looks like, and the weather. You'll also want to learn about the city's culture, how accessible public transportation is, and if the real estate is affordable. You can always check the apartments for rent online as you plan your move. This information will help you decide whether or not the city is right for you.
Pack Light
You don't want to be bogged down by many things when you're moving across the country. So, try to pack light. Only bring the essentials, and get rid of anything you don't need. It will make packing and unpacking easier, saving you money on shipping costs.
Set Up Utilities Ahead of Time
One of the most stressful parts of moving is trying to set up utilities in your new home. To make things easier on yourself, try to set up utilities ahead of time. This way, you won't have to worry about it when you're unpacking and getting settled into your new place.
Pack an Essentials Box
An essentials box is a box that contains all of the items that you will need during your first few days in your new home. It includes items like toiletries, dishes, towels, and bedding. This way, you don't have to worry about unpacking everything right away. 
Stay Organized
One of the biggest challenges of moving is staying organized. You'll have a lot of paperwork to keep track of, not to mention all of your belongings. Ensure to create a system for keeping everything organized, and don't be afraid to ask for help from friends and family members. It will make the transition process a lot smoother.
Have a Backup Plan
No matter how well you plan, things can always go wrong when you're moving across the country. That's why it's crucial to have a backup plan in place. If your first choice for housing falls through, ensure you have a few other options lined up. And if your job doesn't work out the way you hoped, have a Plan B ready to go. Having a backup plan will give you peace of mind and help you stay on track during your move.
Give Yourself Time to Adjust
Moving to a new city can be overwhelming, so it's essential to give yourself some time to adjust. Explore your new neighborhood, try out new restaurants, and visit some local attractions. Give yourself a few weeks or even months to get a feel for the city before making any major decisions.
Make Friends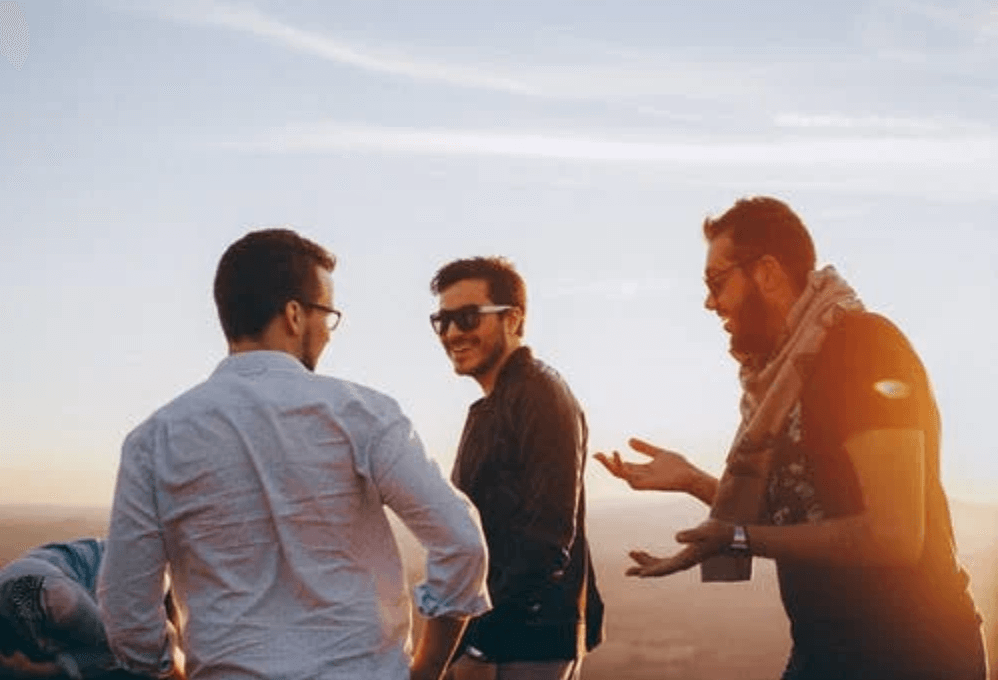 One of the best things about moving to a new city is meeting new people. Please take advantage of all the opportunities to meet new people, whether it's through your workplace, your neighborhood, or online. Not only will it make the transition easier, but you'll also have some great friends to help you get settled in.
Moving can be stressful, but it's important to remember to have some fun along the way. Take time to explore your new city, try out different restaurants and activities, and make friends with people from all walks of life. The whole process will be a lot easier and more enjoyable when you're having fun. So, go out and enjoy your new city. You deserve it.