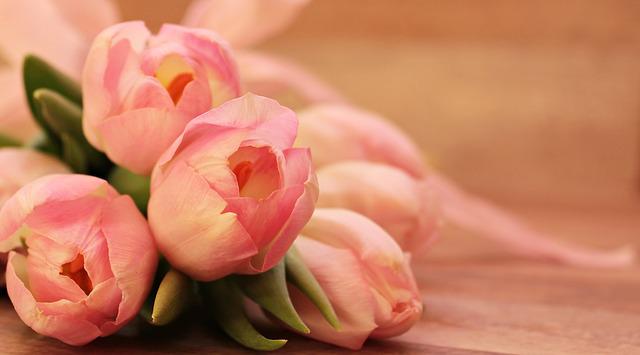 We all know that flowers make a great gift and are perfect for many other occasions. Each type of flower has its own special meaning and can be used to express a wide range of emotions. When you order flowers online, you have a vast set of blooms to choose from. Here are some of the most popular flowers that people select from when they send flowers online:
Roses
Roses are the classic choice for a reason. They're beautiful, timeless, and available in a wide range of colors. Whether you're looking for traditional red roses or something a little more unique like black roses, there's sure to be a rose that's perfect for your special someone. For an extra-special touch, most sites offer to pair red roses with chocolates or Champagne. It's, however, important to note each color of rose has a different meaning. For example, red roses symbolize love and romance, while white roses represent purity and innocence.
Lilies
Lilies are another popular choice if you're looking to send flowers online. This also means they are quite versatile, as they can be used for a variety of occasions. They are available in many different colors, including white, pink, purple, and yellow. Lilies typically symbolize purity, elegance, and new beginnings. What's more, lilies have a beautiful fragrance that is sure to please anyone who receives them.
Tulips
Tulips are not only beautiful but also one of the most affordable flowers you can order online. Thanks to their wide range of colors, tulips are also perfect for expressing any sentiment, from "I love you" to "Get well soon." Tulips look lovely on their own or in mixed bouquets. They make great cut flowers for arranged displays around the house and are also a popular choice for Mother's Day bouquets.
Orchids
For something truly special, orchids are hard to beat. These exotic blooms are delicate and beautiful, and they come in a wide range of colors and sizes. Orchids also have the added benefit of being low maintenance, so they're perfect for anyone who doesn't have a lot of time (or space) to take care of plants.
Carnations
Carnations are another popular choice for flower deliveries. They're not only inexpensive and available in lots of different colors, but also last a long time. Carnations are also a great choice if you're looking for flowers that can be dried and preserved. Red carnations are particularly popular for Valentine's Day, while white carnations are often used in sympathy arrangements.
Daisies
Daisies are another great choice if you're looking for that cheerful yet upbeat vibe. These pretty blossoms are typically associated with happiness and innocence, which makes them a perfect gift for multiple occasions. They also come in a wide range of colors, so you're sure to find one that's just right for your loved one.
Conclusion
No matter what the occasion, online flower ordering is a convenient way to surprise someone. Each type of flower has its own special meaning, so you can express exactly what you're feeling. And because there are different types of flowers to choose from, you're sure to find the perfect blooms.