We all love jams and jellies spread on a slice of bread, in pies, in crepes, or on top of ice creams. The problem is that conventional jam recipes contain so much sugar and preservatives – it is unbelievable. Usually, you have to add 1,5 pounds of sugar to 2 pounds of fruit, cook the fruits for hours until you get a sugary mixture with no vitamins in it anymore.
We are right in the middle of summer with plenty of seasonal fruits available, so don't miss out on the chance to make your own healthy jam! There are amazing unconventional ways to avoid refined sugar and make healthy jams! Try the no-cook raw jam recipes or other cooked but totally natural, sugar-free jam recipes.
Raw jams can be made in just a few minutes in a blender with only a few ingredients – fruit, raw honey as sweetener, and another superfood chia seed as a natural thickener!
Forget about the sugary jams you can buy in the supermarket and enjoy the completely natural and healthy jams. You don't have to feel guilty even if you go through a whole jar in a day. Another great idea is to make a bigger portion and keep it in the fridge for up to 2 weeks or in the freezer it will keep for months.
We have collected 10 of the best healthy jam recipes for you. Check them out and make your own at home!
1. No-Cook Strawberry Jam
Recipe via www.theprairiehomestead.com
Try this amazing recipe to have thick, delicious strawberry jam without cooking! Besides the fresh strawberries, you'll need lemon juice, raw honey, and a secret ingredient that will bring your jams to the next level. See more by clicking on the link.
2. Easy Blueberry Jam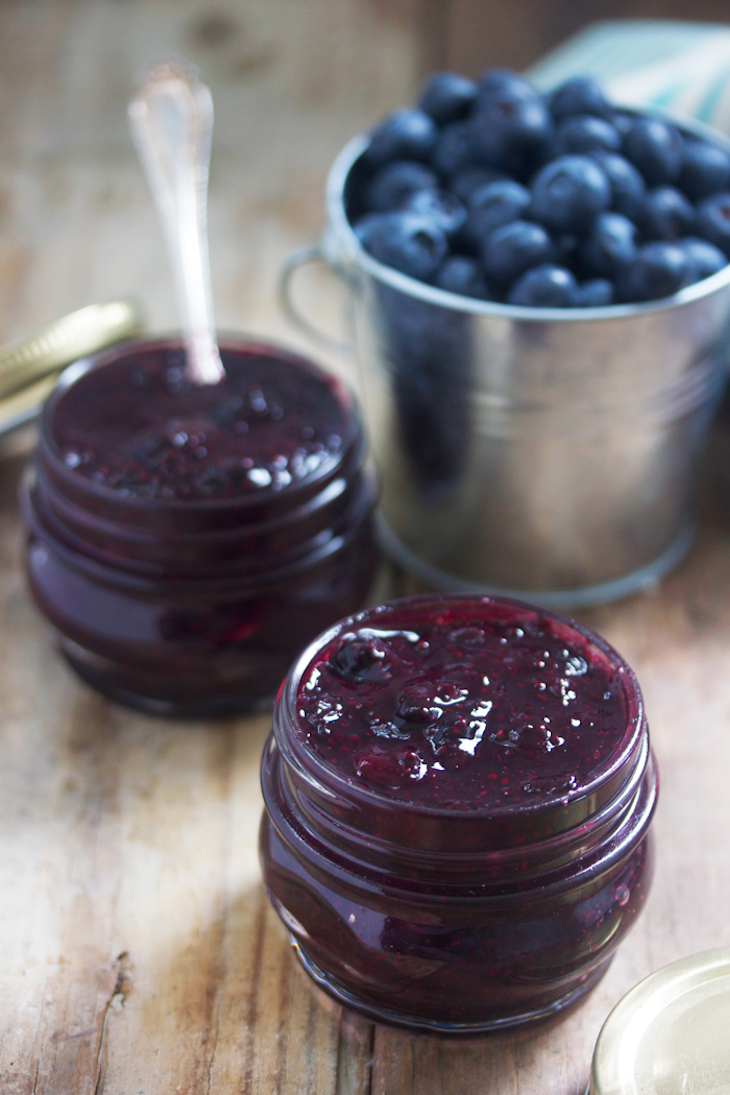 Recipe via lexiscleankitchen.com
With only 4 ingredients – fresh blueberries, raw honey, lemon juice, and chia seeds – and 15 minutes of preparation time, you will have your first jar of healthy and delicious blueberry jam! It will keep for up to 2 weeks in the fridge.
3. Raw Sugar-free Raspberry Jam
Recipe via healthyblenderrecipes.com
This recipe is amazing! As a natural sweetener, use dates and use chia seeds as a natural thickener! Put the coconut water, dates, chia seeds, and raspberries in the blender, pulse for a few minutes, and you will have your super healthy raspberry jam ready.
4. Raw Blackberry Jelly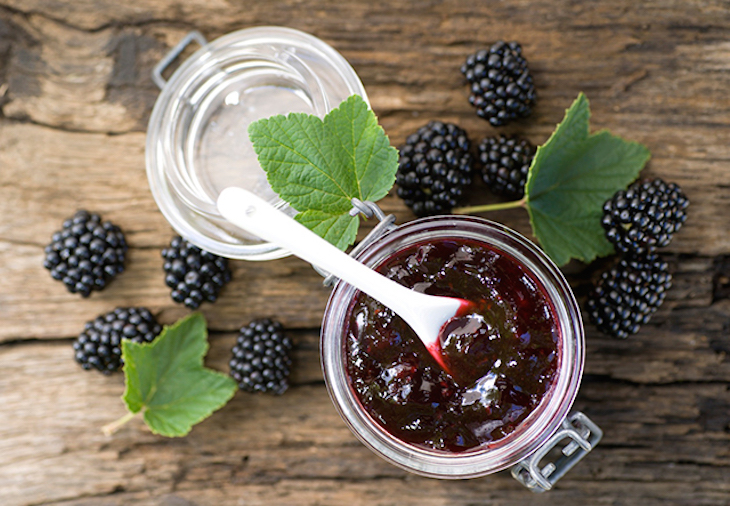 Recipe via www.youngandraw.com
This healthy no-cook blackberry jam is ridiculously easy to prepare! You will need literally 3 ingredients blackberries, chia seed, and raw honey. Blend it all and allow to sit for 5 minutes until a gel-like consistency is formed – enjoy!
5. Raw Apricot Jam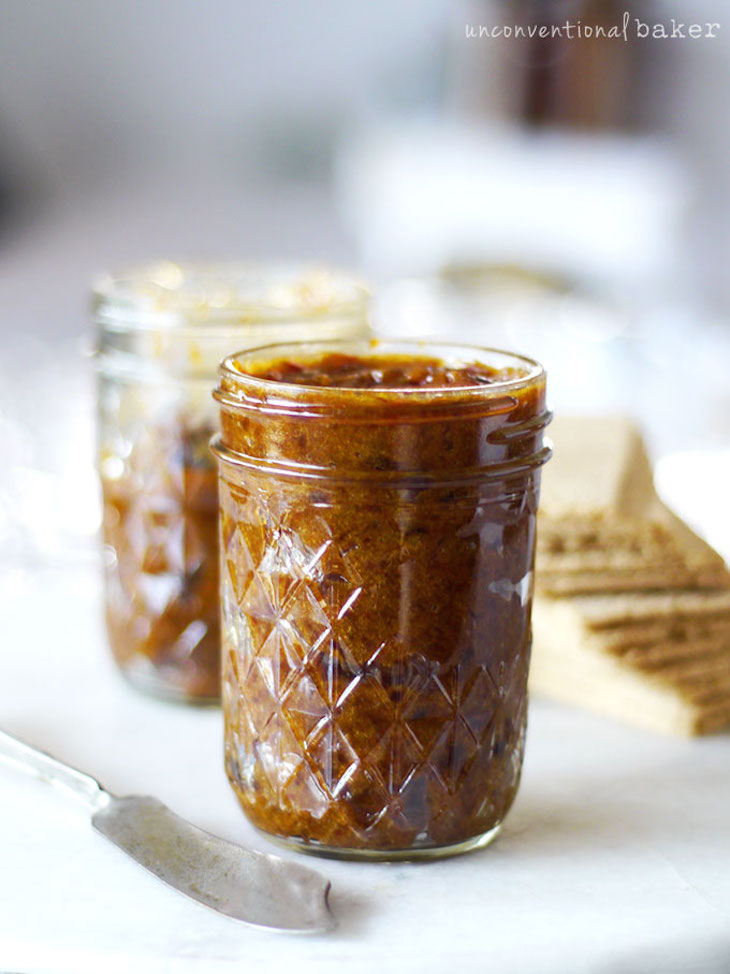 Recipe via www.unconventionalbaker.com
Apricot jam is a must-have not only because it is an important ingredient for preparing ischlers, jam cookies, or Sacher cake. It is also the best thing to spread on a slice of bread. You don't need fresh apricots to prepare this super-healthy apricot jam. Just use dried ones, maple syrup, and lemon juice.
6. Clean Eating Fig Butter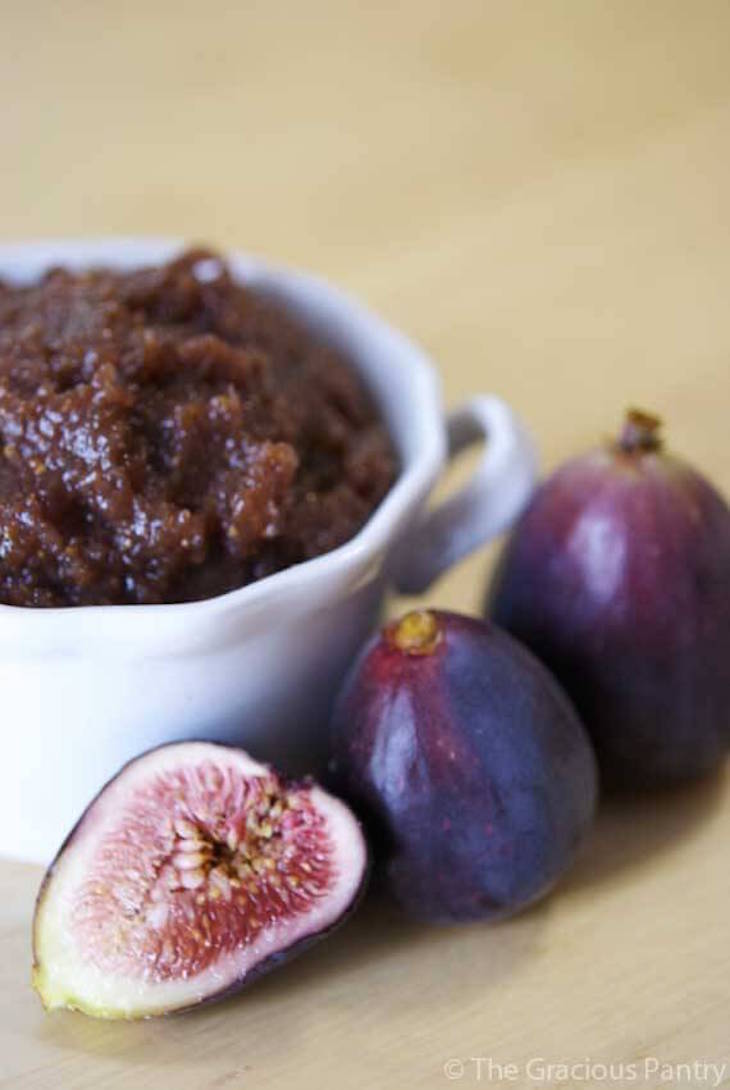 Recipe via www.thegraciouspantry.com
Fig butter is incredibly versatile! It is delicious with goat cheese or blue cheese on a cracker, in any grilled sandwiches, spread it on waffles, pancakes, muffins, or eat it right out of the jar! The twist in this recipe is the 100% apple juice used instead of sugar and the aromatic vanilla and cardamom.
7. Peach Chia Jam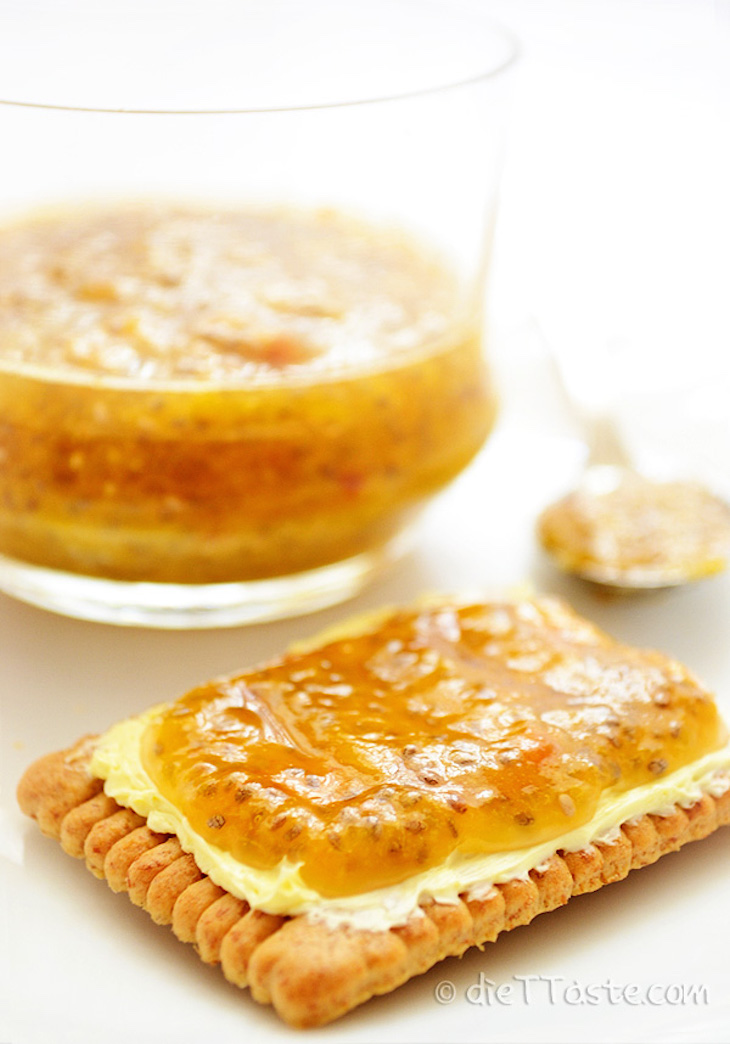 Recipe via www.diettaste.com
Now that peach season is nearly over, make the most of it and create your own Peach Jam. With the chia seeds, it is a real superfood. It is raw and has no refined sugar! Try it with fresh yogurt for breakfast, add to milkshakes or top your frozen yogurt with it.
8. Strawberry Rhubarb Jam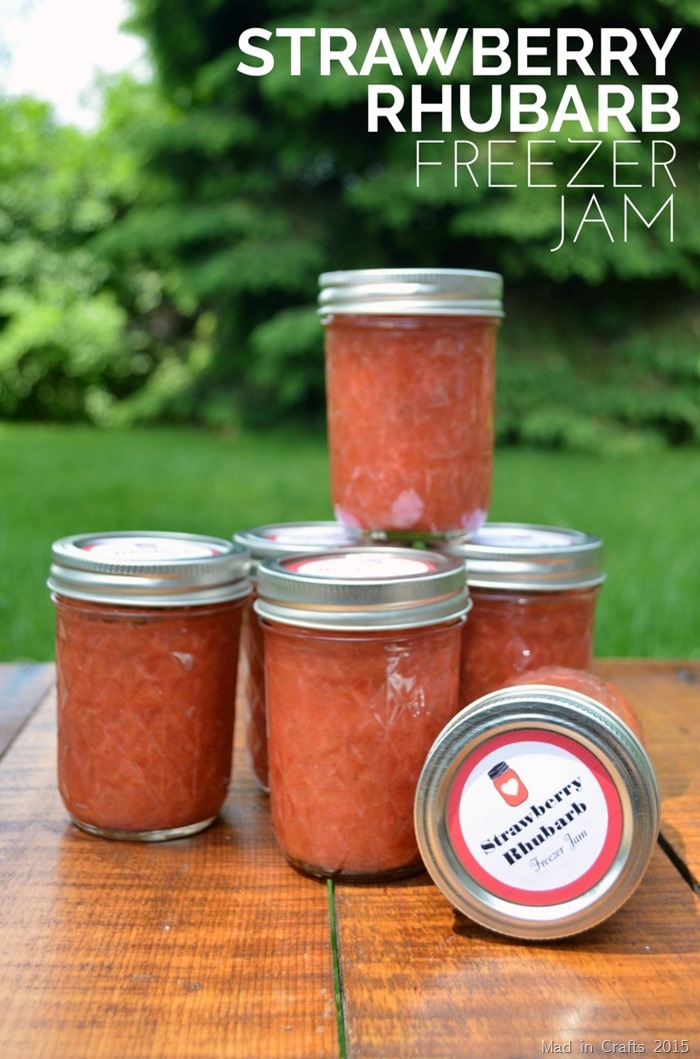 Recipe via madincrafts.com
Make your own delicious rhubarb and strawberry jam, with only a few ingredients and no refined sugar added. You'll have to cook rhubarb and strawberry in a saucepan, mash the fruit mixture add some honey, and simmer it for a little longer. Ladle it into jars, and once it is cool, put it in the fridge or freezer.
9. Paleo Orange Marmalade
Recipe via livinghealthywithchocolate.com
For this recipe, you need two things, orange, and honey – it is as simple as it is! You can add vanilla pods and cardamom for a little bit of spicy taste or even a piece of ginger. There is nothing better than a homemade marmalade on a piece of fresh toast!
10. No-Cook Cherry Chia Jam
Recipe via www.52kitchenadventures.com
This pure no-cook jam requires two ingredients cherries and chia seeds. Put the pitted cherries in the blender; when it becomes creamy, add the chia seeds. Scoop the mixture into jars and put it in the fridge for an hour. The chia seeds will expand and give your jam a sticky texture.