Spring is here and definitely is grilling time! Making barbecue with your friends in the backyard has been always a great experience which is full of fun, happiness, and of course, the various flavorful tastes.
There are thousands and thousands of ways you can prepare grilled meat and veggies and without doubt, they're all extremely delicious! But, the most interesting options are skewers and kebabs, because that's the choice where you can easily mix various vegetables and fruits with every type of meat that crosses your mind!
From chicken and steaks to lamb and fish, we've covered you with a unique collection of grilled kebobs! Don't forget to serve these smoky meals with some interesting dips and sauces!
Grilled Chicken Teriyaki Kebobs

We're starting our countdown with a kebab which is made out of chicken-the favorite meat option for all of you! Besides the fact that this meal is finger-licking, the mix of fruit and veggies is making it very healthy too. So, don't think twice, because this is the recipe that will surely mark this barbecue season!
Grilled Chicken & Peach Kebabs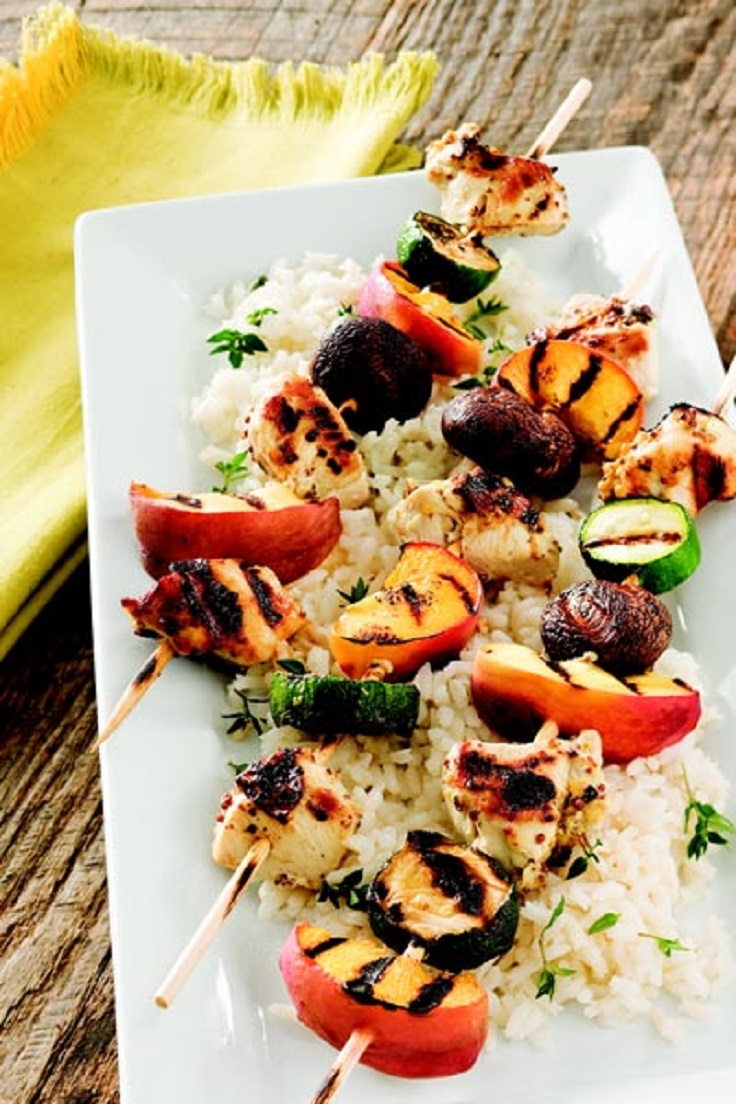 via grit.com
We're continuing with a suggestion for which we're sure that'll easily become a part of your spring and summer food menu, especially if you're ready to try something new and interesting. Grilled Chicken & Peach Kebabs is an out of an ordinary meal that will be adored by the members of your family of all ages!
Ginger Soy Beef Kebobs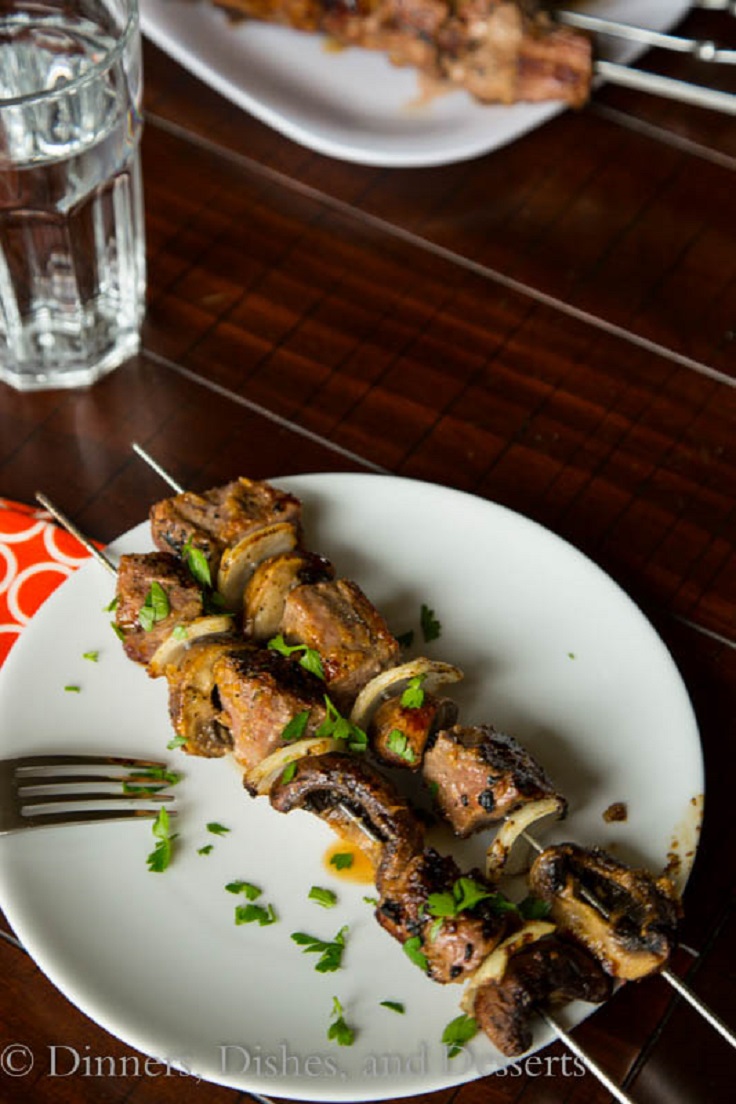 via dinnersdishesanddesserts.com
Beef on the barbecue?! Sounds like you're gonna lose your head for this mouthwatering idea! By infusing your beef skewer with soy and ginger you'll create a masterpiece in the kitchen which is so inviting, plus you'll pack every single bite with smokey flavor! It's worth trying!
Shrimp and Bacon Kabobs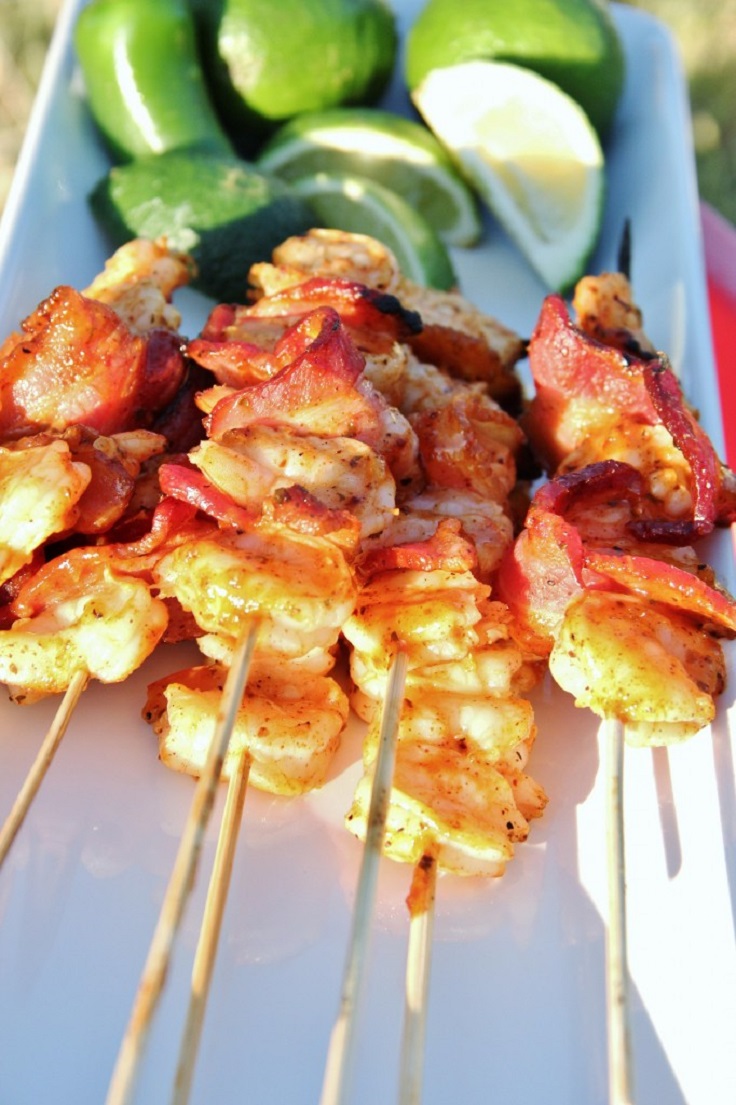 Shrimps are always a great way for you to escape from the boring cooking routine, but with time this savory seafood can also become very predictable. That's why we've included the recipe for Shrimp and Bacon Kabobs in our list…it's something you've never tried before, but it tastes like heaven!
Honey and Mint Lamb Kabobs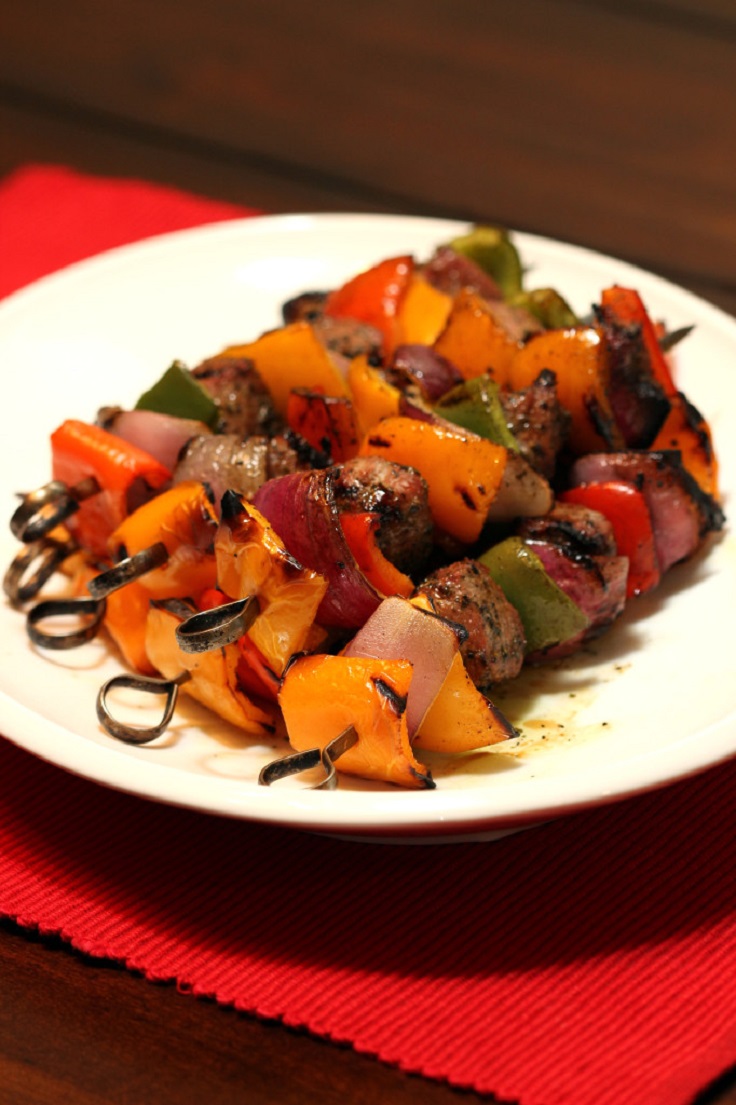 Lamb meat is a perfect option for the Easter lunch table and we're sure that you'll have this type of meat for the approaching holiday season. Just for you, here is a recipe for Honey and Mint Lamb Kabobs that'll satisfy every taste! The mixture of honey and mint will give you an incredible eating experience, like never before!
Grilled Fish and Vegetable Skewers with Barramundi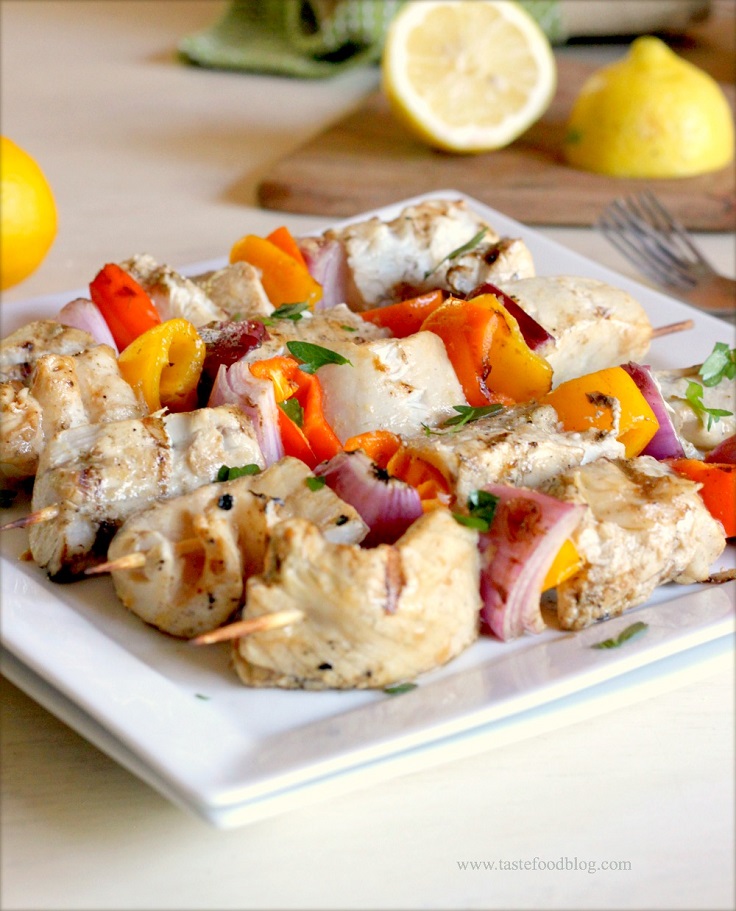 Finally a recipe for all fish lovers around the world. If you've never made a fish skewer before, now it's a real-time for that, because we're offering you an incredible recipe for Grilled Fish and Vegetable Skewers with Barramundi. It's a flavor-packed idea that is a rich source of healthy ingredients that your body needs on a daily basis!
Grilled Lamb and Vegetable Kabobs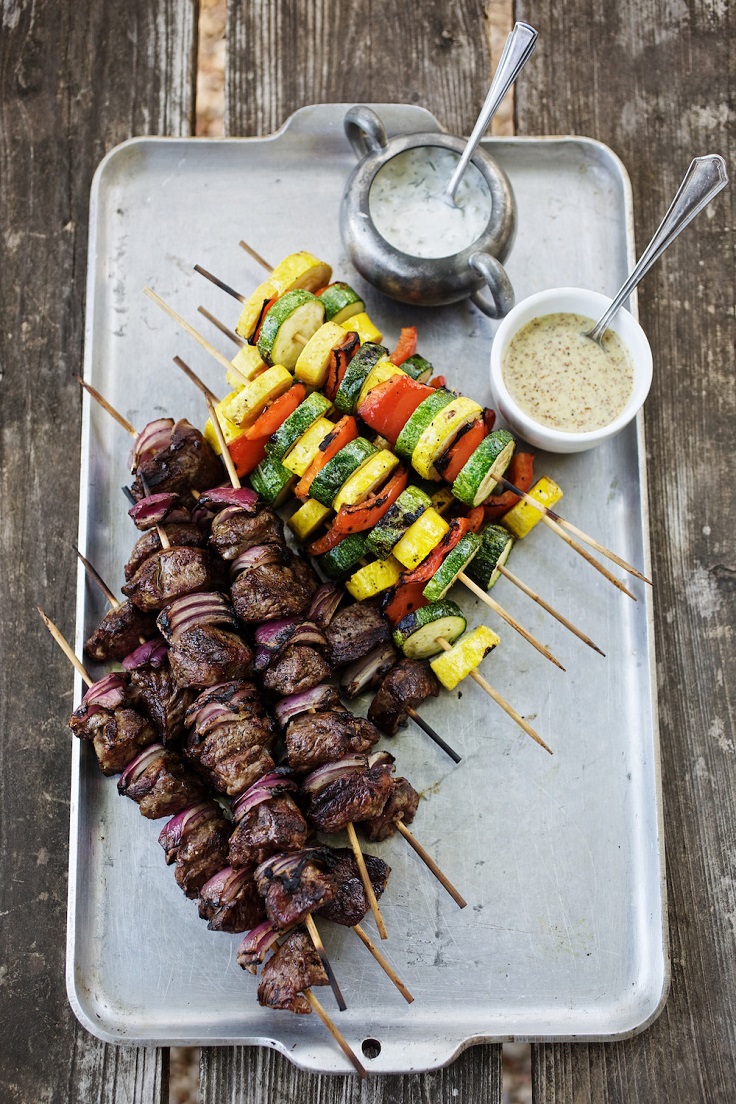 One more idea for the upcoming Easter! This time we're offering you to make appetizing lamb kebabs with a combination of tomatoes, peppers, and zucchini…om nom nom!
Grilled Marinated Steak Kebabs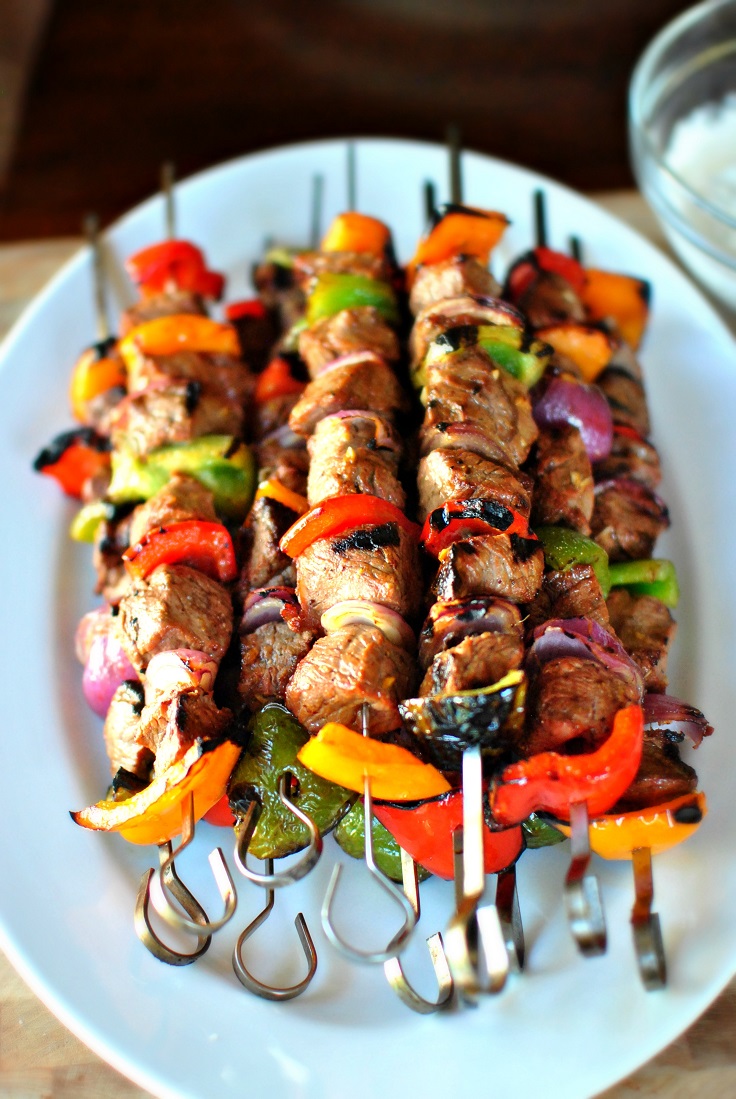 We all know that when something is marinated, it has unbelievably good taste for sure. So, the grilled marinated steak kebab recipe is a perfect way to satisfy everybody around you and to enjoy the barbeque in a real way. Start with cooking right away, because it's already spring, one of the perfect periods of the year to grill some delicious specialties.
Honey Mustard Veggie Kebobs with Garlic Quinoa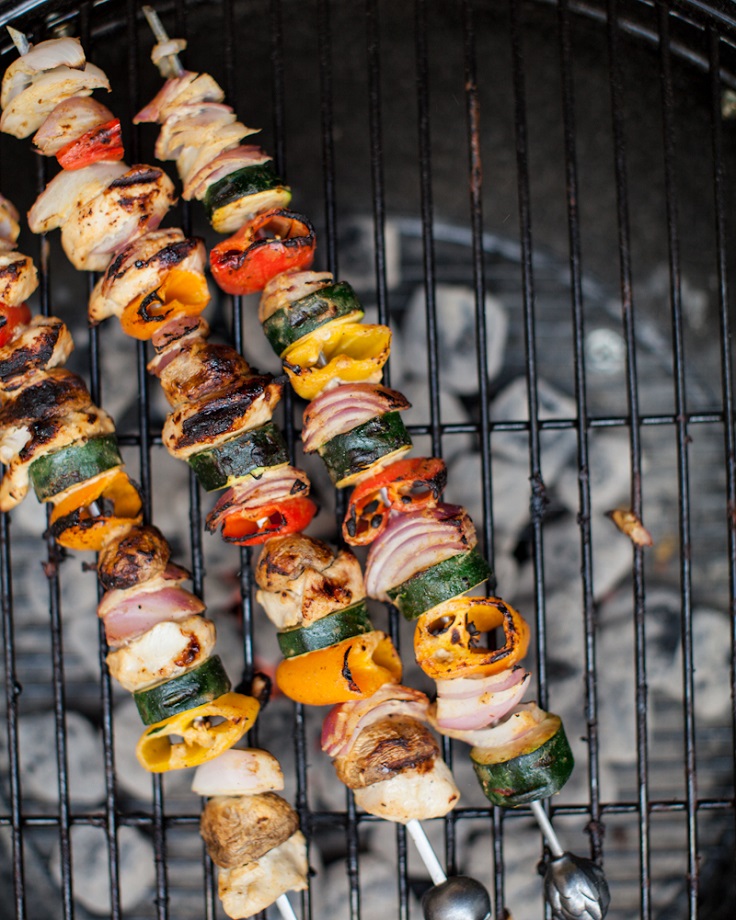 The honey mustard veggie kabobs with garlic quinoa it's one of the best recipes for this kind of dishes, and maybe, it will become a number 1 grilling idea for many of you who love to cook really irresistible specialties in your own backyard, so, take a quick look at the recipe below and we are 100% sure that you will be tempted by it, immediately.
Grilled Sweet Potato and Vegetable Skewers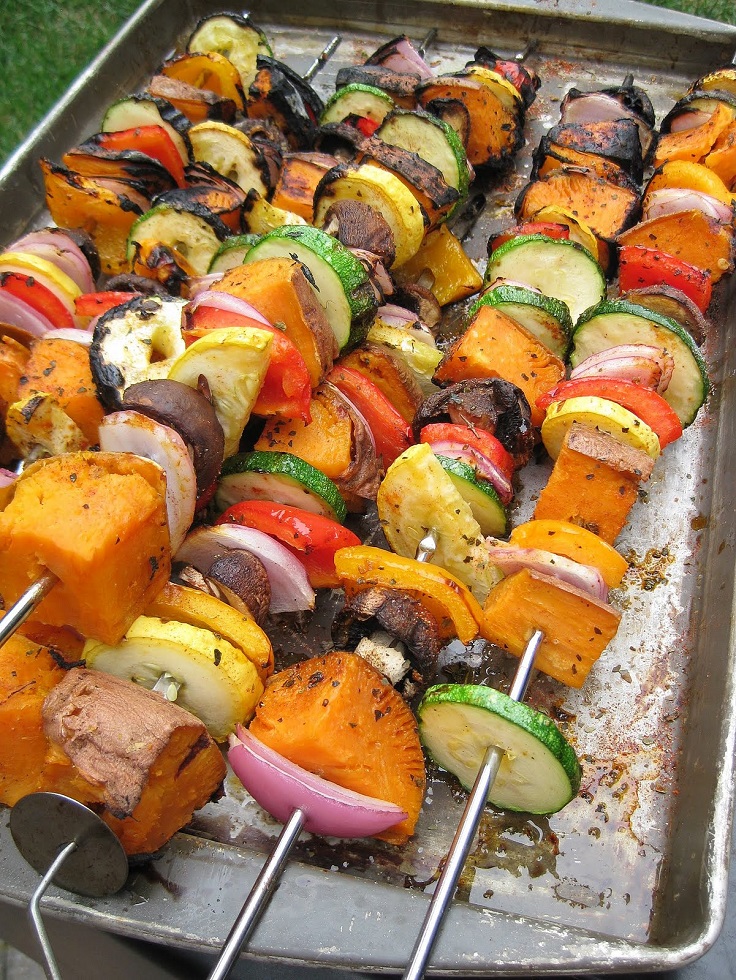 via ahintofhoney.com
We've decided to close the list with a recipe for skewers that are made just from different veggies! All you need are sweet potatoes, zucchini, onions, squash, and mushrooms, but feel free to experiment with other veggies, like eggplants, cherry tomatoes, or maybe carrots?!  The possibilities are endless!