Real estate can offer fantastic investment prospects. And when it comes to long-term investments, housing rentals are just unbeatable. But the majority of individuals are unsure of where to begin when it comes to performing that essential initial move.
Don't fret if you're in this situation and want to invest in real estate but are hesitant. That's encouraging. Any investment should always be done cautiously, and real estate is no different. Your odds of winning increase as your level of preparation rises.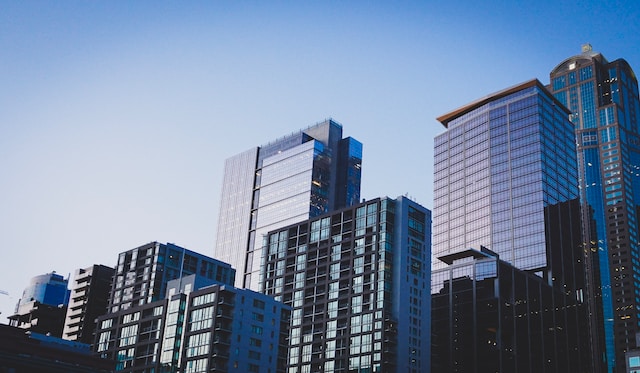 Real estate investing may be an enriching endeavor to help you improve personally and financially. So, if you're contemplating investing in real estate for the first time, consider these top 5 tips below:
1. Consider Buying A Real Estate Franchise
If you're one of those savvy investors willing to seize a real estate franchise opportunity, you should go for it because of the tech-driven distributed workforce doing much of their remote tasks. Moreover, the market for single-lessee, conventional, and fixed-used commercial office areas might decline due to the ongoing transformation. This major shift can surge the demand in commercial real estate franchise scopes. 
2. Identify A Location
If you're a novice or first-time investor, you could consider buying a nearby property. But watch out that you're not putting yourself in a confined space. You'll benefit from emerging areas that might provide greater opportunities if you're willing to consider buying an investment property far from your neighborhood. Buying out-of-town property is now simpler than ever, thanks to the available options and tools for property management.
3. Analyze Your Financial Situation
Setting your cash situation in order might help you qualify for the best loans at the most competitive rates because your financial health is the most crucial component in real estate investing. Setting money up for a down payment on your first investment property is the fundamental step.  
Try to figure out ways to pay off or combine existing loans while saving. You should also check your credit score and, if possible, try to raise it. Examining the state of your finances with a mortgage expert whom you know and rely on is advisable.
4. Develop An Owner's Mentality
You should approach investing as a company. For your financial commitments, you should have an effective business plan in place, along with concise and executable plans, important milestones, and infrastructure, just like you would for an enterprise.
5. Make A Plan For Investing In Real Estate
You must create a detailed investment strategy that is documented in writing now that you know your financial standing and risk tolerance. Your real estate purchase or sale choices should be based on this strategy.
Maybe you aim to purchase, remodel, and sell houses for money. Your strategy must encompass the requirements for how and when you purchase or sell something, regardless of where the answers take you.
It all hinges on numerous variables, which is the final aspect you must contemplate. This article talks about things such as your financial situation, a special chance that presents itself from time to time, and various circumstances that you swiftly must respond to. You can succeed as a novice real estate investor using these tips properly.