This sweet and small fruit in Latin is called praecocquum, which means "early-ripening peach," while in China, they were known as "moons of the faithful," and people thought that they could effect women's fertility.
So yes, the apricot has its early origins in Asia, more than 4.000 years ago. They migrated to Persia and the Mediterranean, and then years after the Spanish explorers brought them to the US.
Apricots are really healthy, and the fun fact is they one apricot has only 17 calories! So, if you want to lose weight or start living a healthier life (or both), you might want to add some of this amazing fruit to your daily eating routine.
There are plenty of recipes to help you with that. In fact, apricot desserts can be more delicious than you thought! If you're wondering what to cook and bake, below you have ten recipes, each of them to steal your heart.
1. Apricot Bars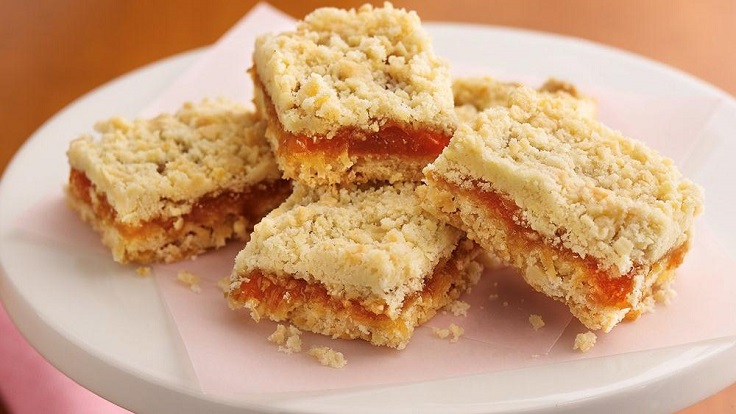 via pillsbury.com
Breakfast, dessert after lunch, dessert after dinner, snack.. every day and anytime, these apricot bars will make you feel full, and yet they will satisfy your sweet cravings. Serving them with a cup of coffee or tea can make everything taste better.
2. Crunchy Baked Apricots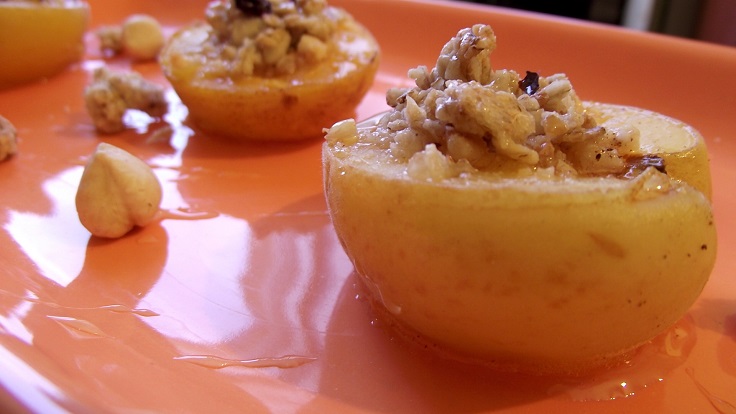 If you want a light fruit dessert, then this recipe is for you. The apricots are stuffed with hazelnuts, musli, honey, and they have cinnamon too. To sum up, you have a dessert with healthy organic ingredients, which is easy to do and delicious.
3. Fresh And Fruity Tart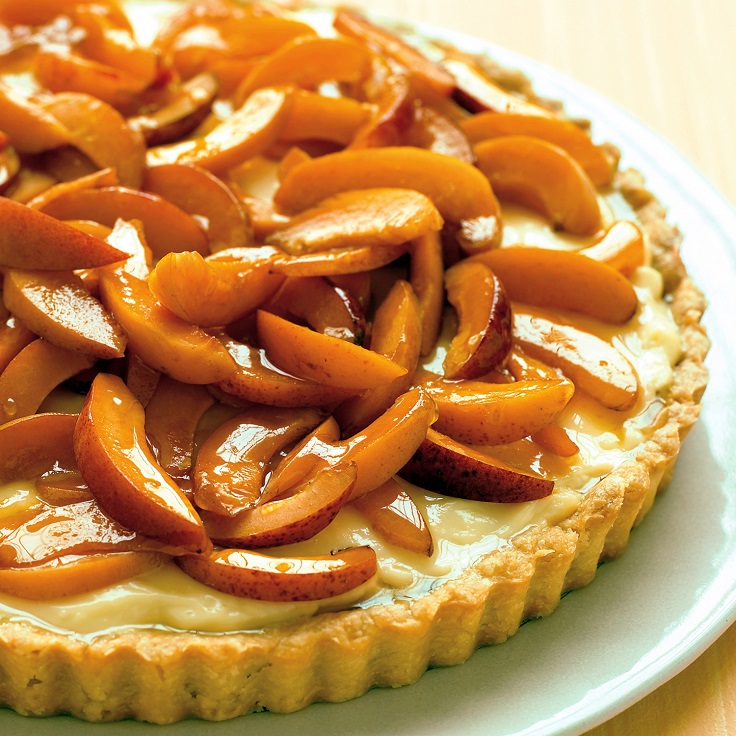 This tart is really good looking, and you can definitely serve it as a dessert for a party, whether it is a formal gathering or just a brunch. It's so fresh and fruity; your guests will surely come back asking for the recipe!
4. The Tartlets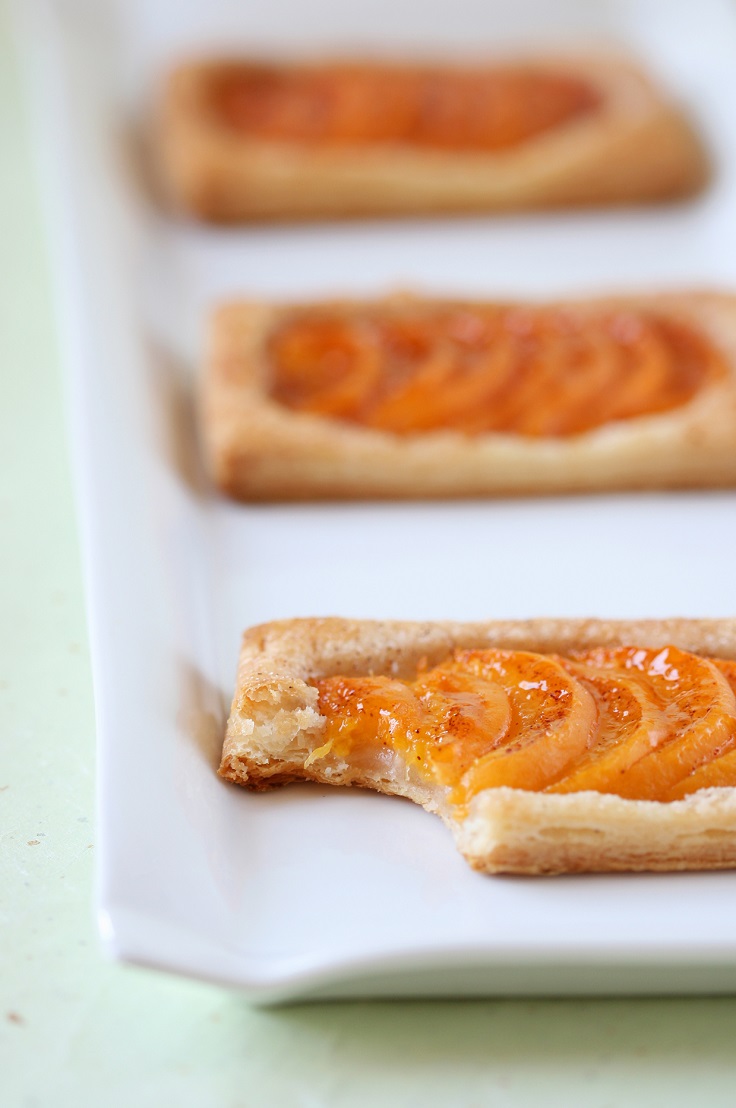 via delish.com
If you were wondering what to bake for breakfast, then buy some apricots and make these mini tartlets. They are done in about thirty minutes, so in a short time, you're going to have yourself a delicious breakfast to go along with your morning cup of coffee.
5. Apricot Dessert For Breakfast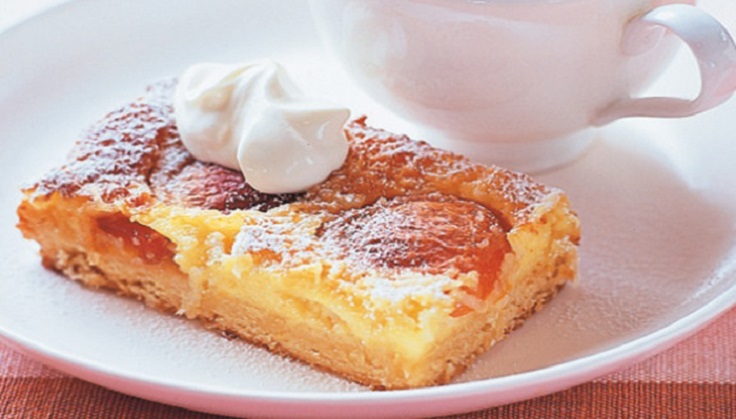 via taste.com.au
Here's another idea of what you can bake and eat for breakfast. The great thing about this dessert is that it contains coconut, so if you like coconut, you should try it. It's not the easiest apricot recipe, but all that cooking will make your stomach happy for sure.
6. Cream Stuffed Apricots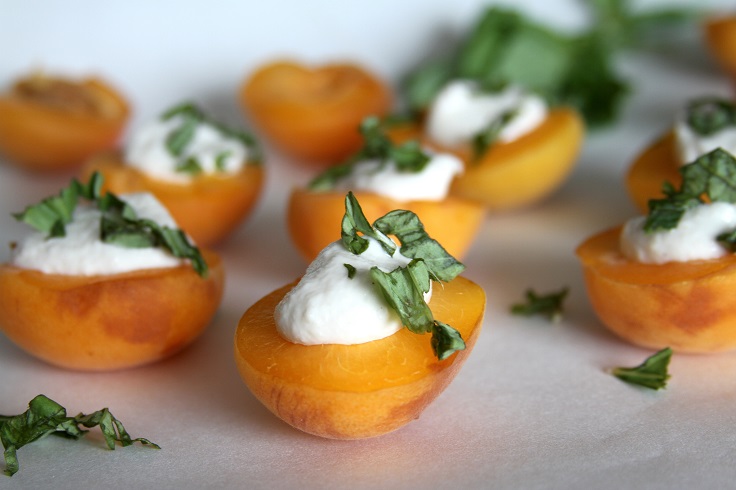 A perfect small dessert for a party, formal, or just gathering with friends. You need less than ten minutes to make this, which means they are really simple and really delicious. The fresh basil on top makes the dessert quite creative.
7. Taco Dessert With Apricots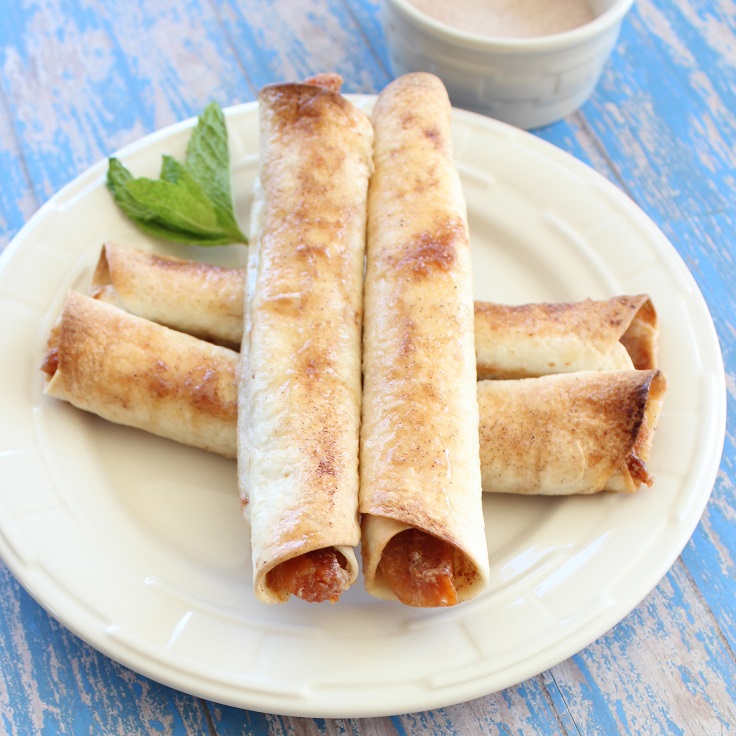 In this recipe, the apricots are caramelized in brown sugar and then added to a tortilla with sweet mascarpone cheese. Need to say more about this? This kind of tortilla is a must-try!
8. Bread Pudding With Dried Apricots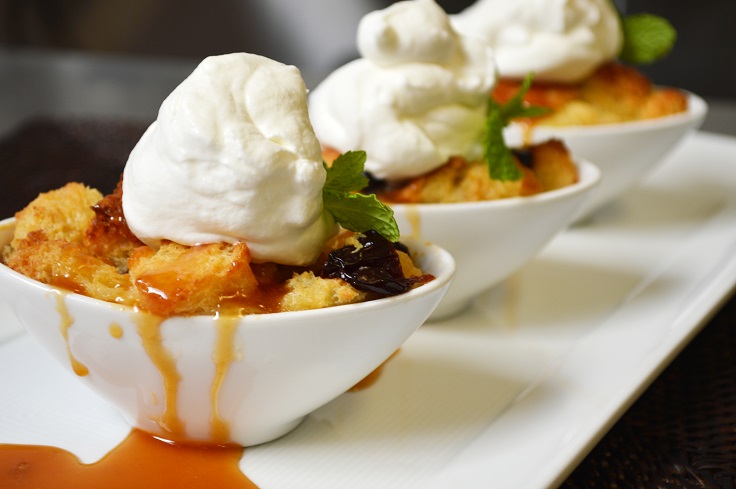 The recipe is actually bread pudding with dried apricots, cherries & caramel sauce. So many delicious ingredients in one place! You are going to come back for another plate.. and maybe another if there's anything left!
9. Another Stuffed Apricots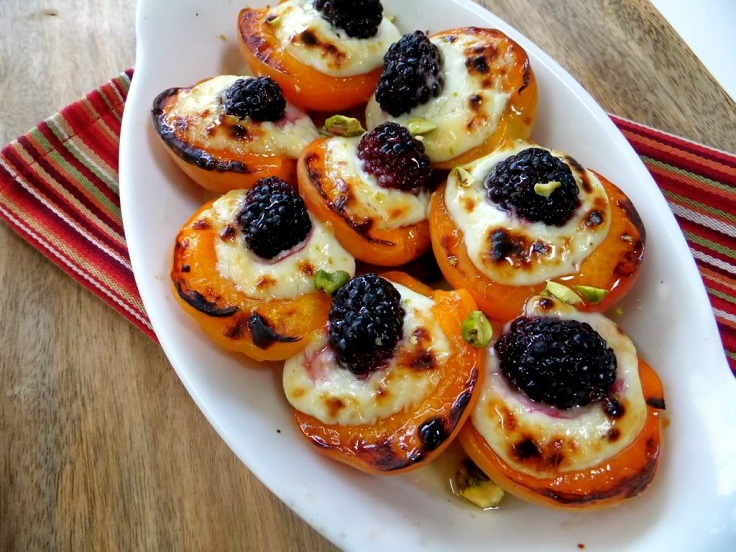 via stampedepanik.blogspot.com
These stuffed apricots also have mascarpone, and to be even better, if you want to, you can add blackberries on top of them. Of course, you can always sprinkle some cinnamon. Enjoy your dessert!
10. And Another Apricot Tart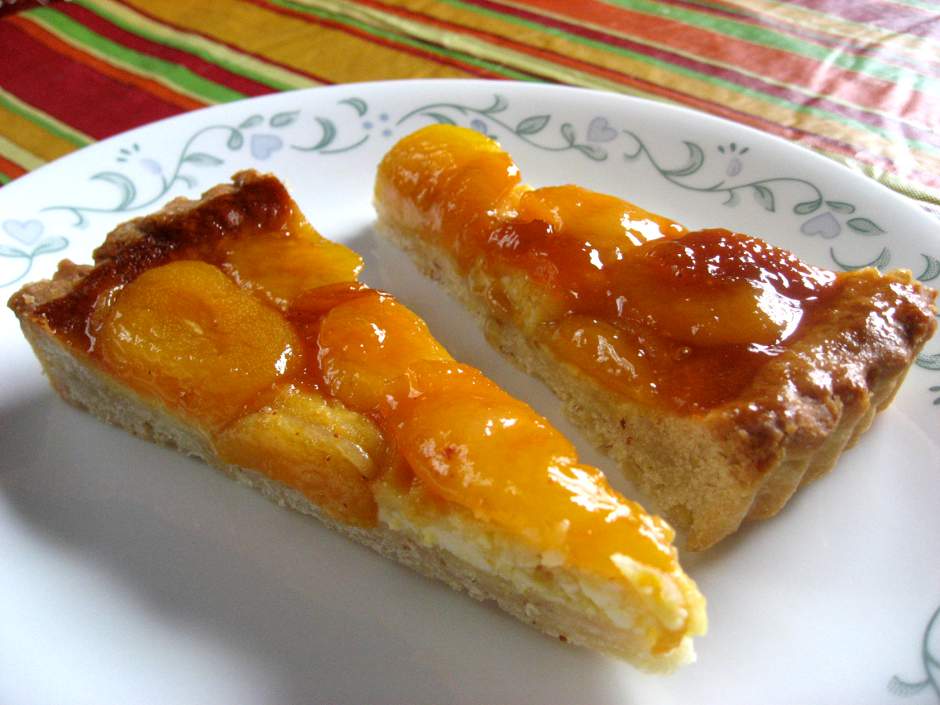 If you're a tart lover, you must have a slice of this gorgeous tart with almonds, orange, and, of course, dried apricots. The almond crust part, combined with the apricots, well, you're going to simply love this recipe!