You are having a party at your house? Or maybe you are just a lover of that crunchy taste of coconut. You are just looking for coconut recipes? However, we will try to present different kinds of sweet and tasty mini desserts made of coconut. From mini coconut macaroons to mini coconut tarts and cheesecakes, we feature our best coconut dessert recipes.
Doesn't making things mini make them more awesome? It's like somehow the cuteness of the mini serving size makes the dessert taste even better. Try to do these recipes at your home; your friends will be simply amazed.
Enjoy these cute and sweet mini coconut desserts!
Mini Coconut Cheesecakes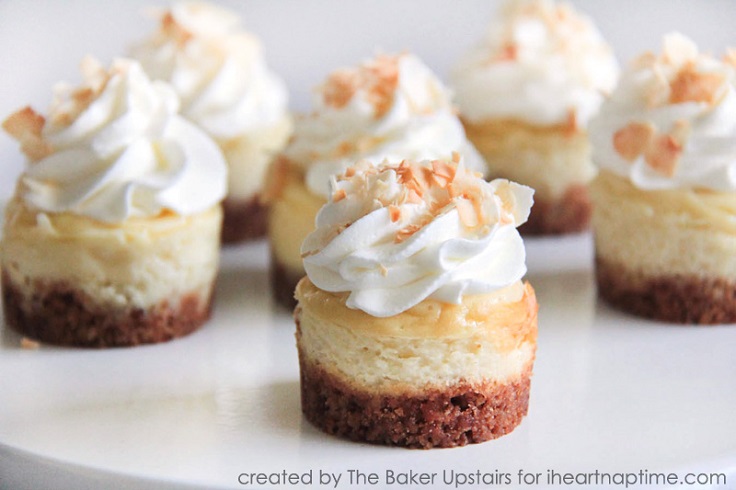 For all those cheesecake lovers, try to do these mini coconut cheesecakes at home; you won't make a mistake. These mini coconut cheesecakes are to die for!
Mini Coconut Macaroons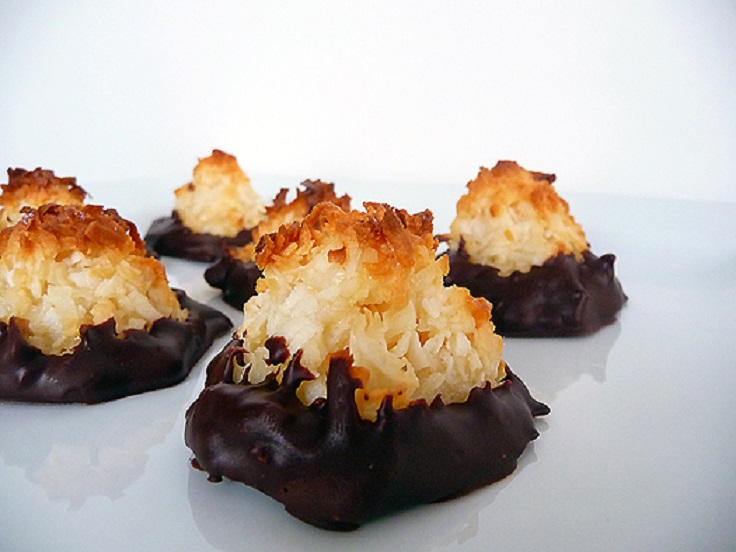 via shinebakery.com
Who doesn't love macaroons? These delicious macaroons are made of coconut and, after dipped in dark chocolate. Enjoy this tastiness!
Mini Coconut Cups
via livinghealthywithchocolate.com
These coconut cups are to die for, especially if you love coconut and chocolate. The cups are made with coconut butter and filled with a creamy chocolate ganache that melts in your mouth.
Mini Coconut Raspberry Ice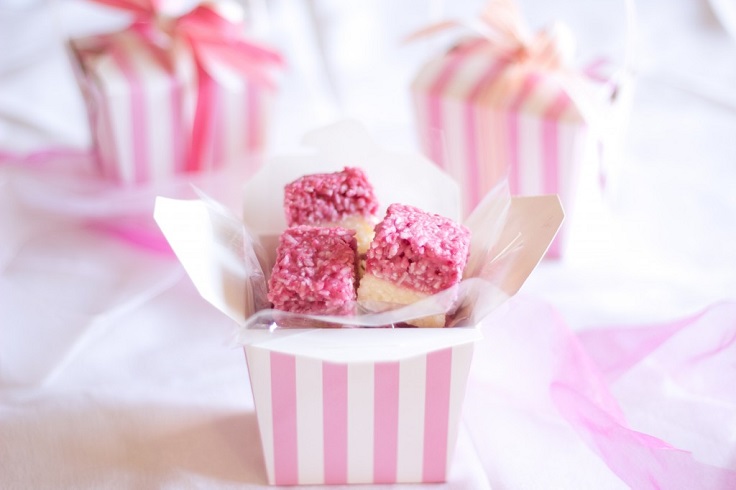 via theculinarylibrary.com
This delicious coconut and raspberry ice is a perfect sweet treat, and they are delicious, too.
Mini Coconut Fudge
This Coconut Fudge is super-rich, uber decadent, and tooth-achingly sweet. Just pure, fudgy coconutty goodness!
Mini Coconut Chocolate Cupcakes
These snowball cupcakes not only that will look pretty on every table, but they also taste good.
Mini Coconut Snowballs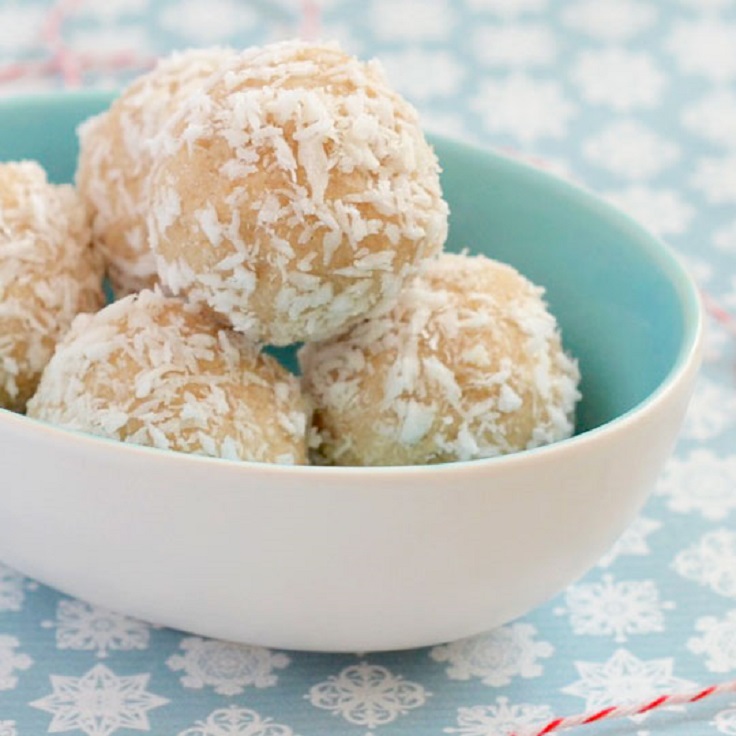 Simply blend the shredded coconut with coconut oil in a food processor and add maple syrup, coconut milk, and flavorings. Roll into balls and coat with more coconut for a tasty mini snowball dessert.
Mini Coconut Nutella Tarts
via athensfoods.com
These mini tarts are to die for. The Nutella will melt in your mouth, and with the coconut on top of them, they will be perfect for every party or dinner.
Mini Coconut Lemon Cookies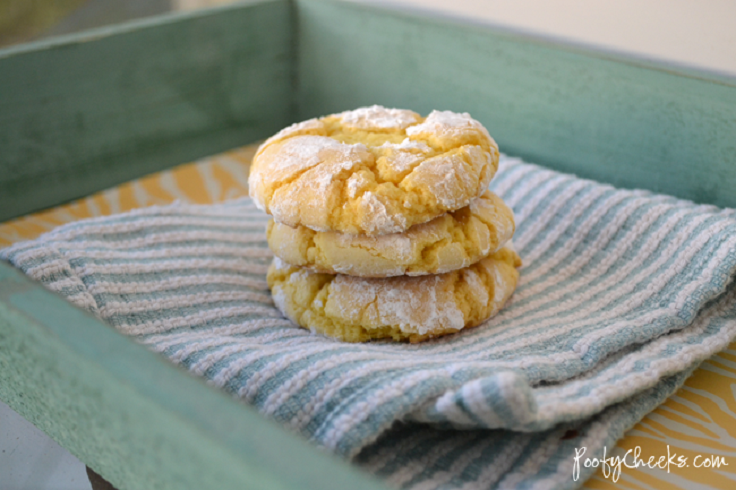 via poofycheeks.com
These cookies are so quick to whip up and yummy too!
Mini Coconut Alfajores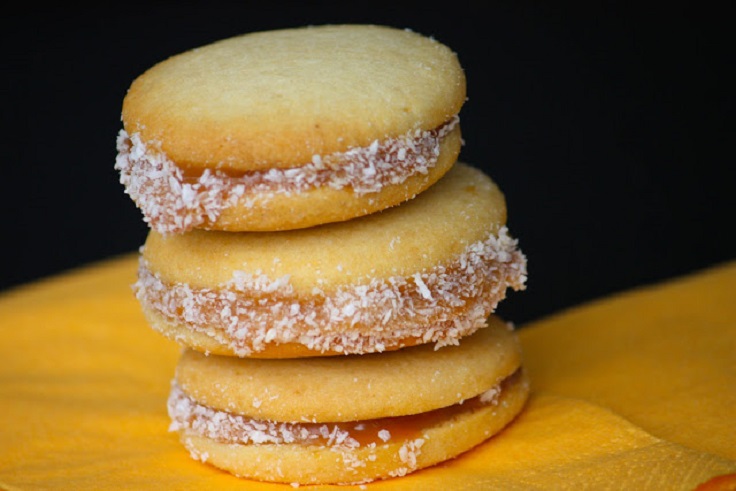 via passionmeetscreativity.blogspot.com
Alfajores are South American cookies filled with milk jam, which they call Dulce de Leche. This delicious cookie can trace its origins back to Spain. However, with the exchanges of traditions and products, the south Americans developed their own versions of Alfajores.