The mascarpone cheese originates from Italy, and it's more of cream than cheese. However, the mascarpone is best when used in different desserts. The tiramisu is probably the most famous dessert when it comes to this. But, on this list, you will find nine other recipes that include the mascarpone as an ingredient.
Some of them will be done in a short time, and some will require more time and more skills. So, choose your favorite and start your cooking adventures with this Italian cheese heaven-mascarpone.
1. No Bake Tiramisu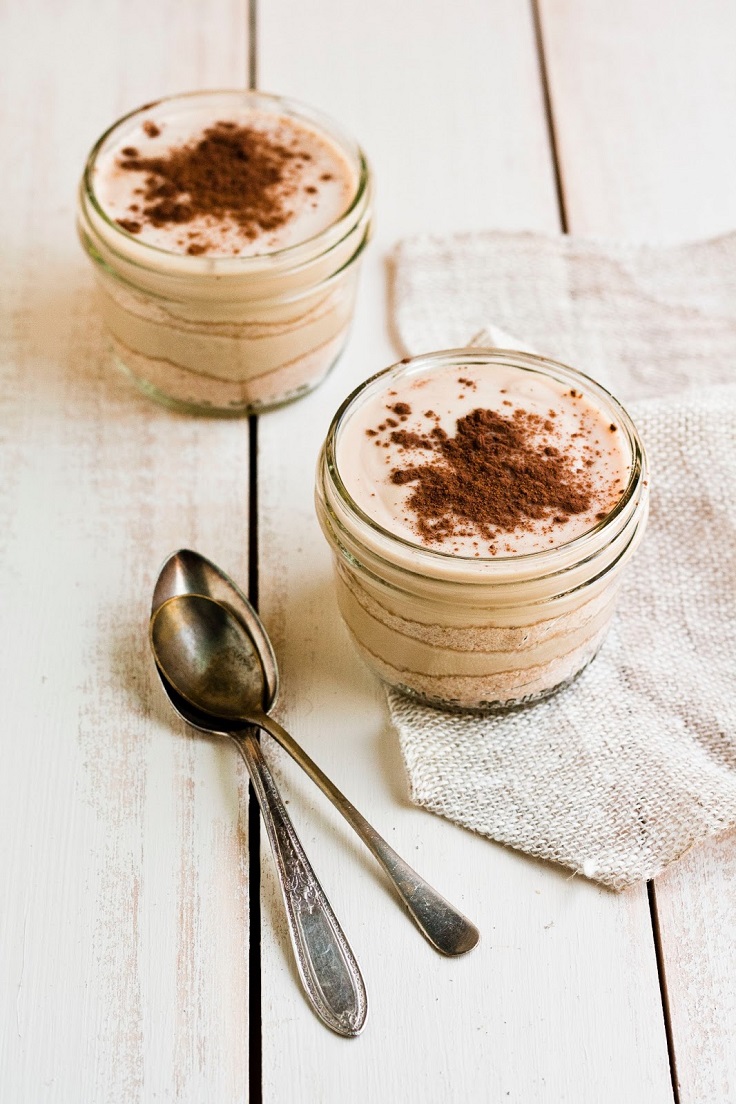 Instead of preparing the regular tiramisu dessert, how about making a tiramisu parfait? To make it, you need ladyfinger cookies, granulated sugar, vanilla extract, mascarpone cheese, brewed espresso, cocoa powder, and ground cinnamon. Mind that you cannot serve this right away. In fact, you need to refrigerate it for at least three hours – the more, the better. But, before you serve it, sprinkle every ramekin with a mixture of cocoa powder and ground cinnamon.
2. Blueberry & Orange Triffle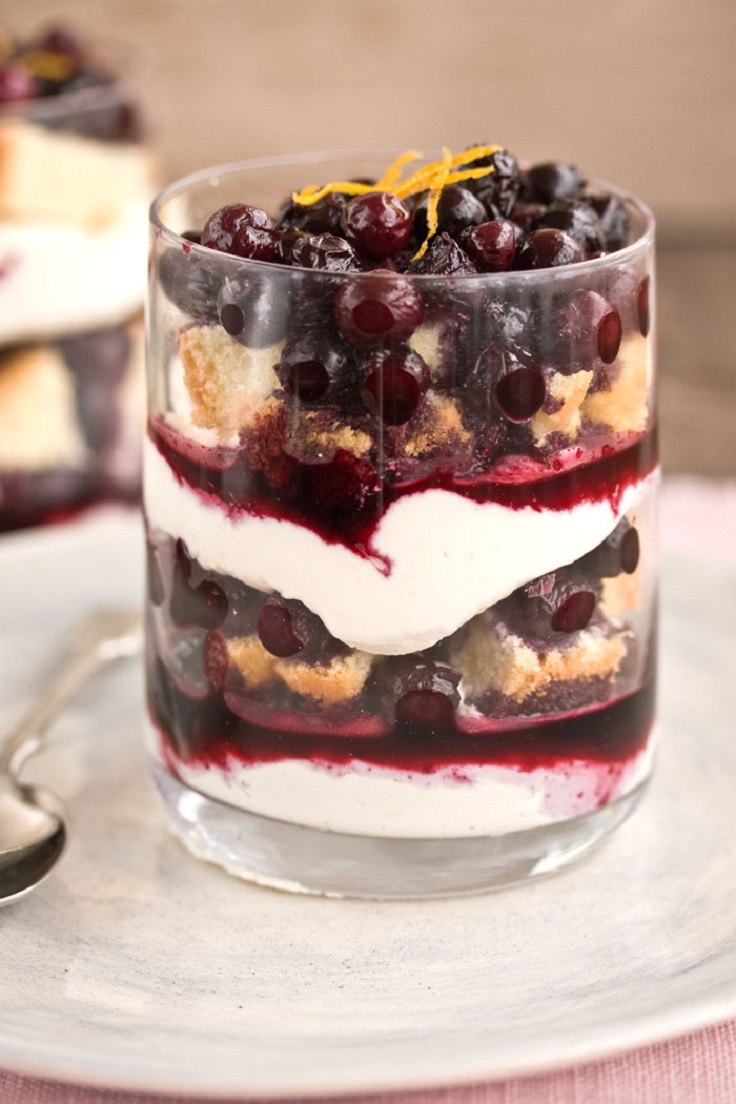 The blueberry and orange trifle is made of three layers: cake, blueberry sauce, and mascarpone cream. Make the blueberry sauce in advance, and for it, you need blueberries, sugar, and orange juice. You need Mascarpone cheese, cream, orange zest, icing sugar, orange liqueur, and a vanilla extract for the mascarpone cream. When it comes to the cake, you can shop for sponge cake or use any leftovers, and depending on your serving dish size, cut it differently. If you make individual cups, then cut the cake into small cubes and if you serve the trifle in a bigger serving dish, cut the cake into slices.
3. Strawberry Mascarpone Triscuit Bruischetta

A perfect breakfast for a perfect start to the day! You need Triscuit crackers, mascarpone cream, fresh basil leaves, and chopped strawberries to prepare it. The rest is really simple – spread mascarpone cream on the triscuit and top it with basil leaves and strawberries. So, this makes it such a great dessert idea when you really don't have much time for something more complicated!
4. Chocolate Mascarpone Tart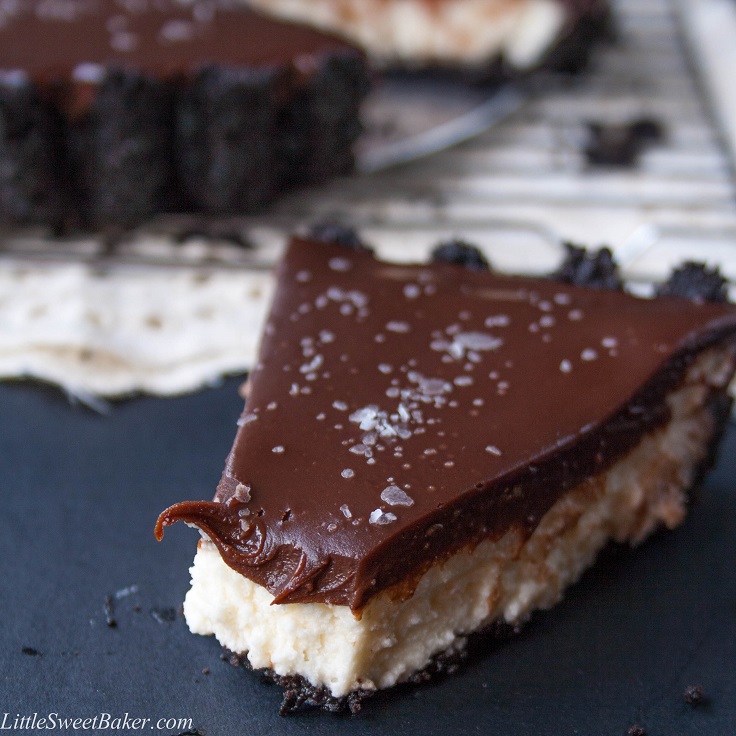 There's no way to talk about desserts and not mention chocolate. Especially if it's a no-bake salted dark chocolate mascarpone tart, we're talking about! The creamy dessert really knows how to make your sweet tooth satisfied. Buy Oreo cookies, unsalted butter, mascarpone cheese, sugar, vanilla, dark chocolate, sea salt flakes, and make this tart for you and your beloved ones. And the best part, besides being delicious? It's already in 20 minutes!
5. Oatmeal Cream Pies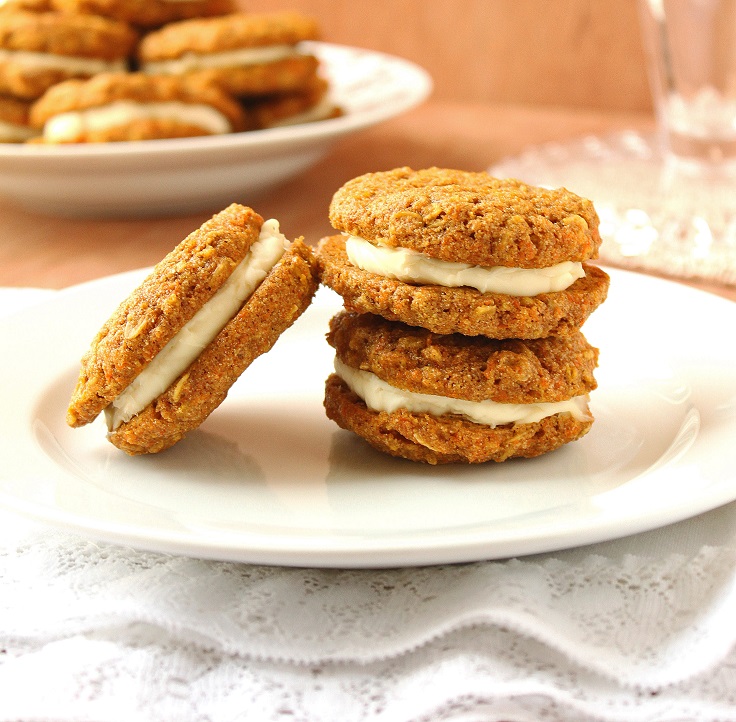 Cream pies with a glass of milk are always a good way to start your morning. There are tons of cream pie recipes to try, but make sure this one with oatmeal gets on your list. They are done in 20 minutes, more or less, and it will be best if you serve them right away. But, there's nothing wrong with eating them later. For storing, make sure to cover the bottom of a dish or plate with plastic wrap so that the cream pies won't stick.
6. Chocolate Mascarpone Cupcakes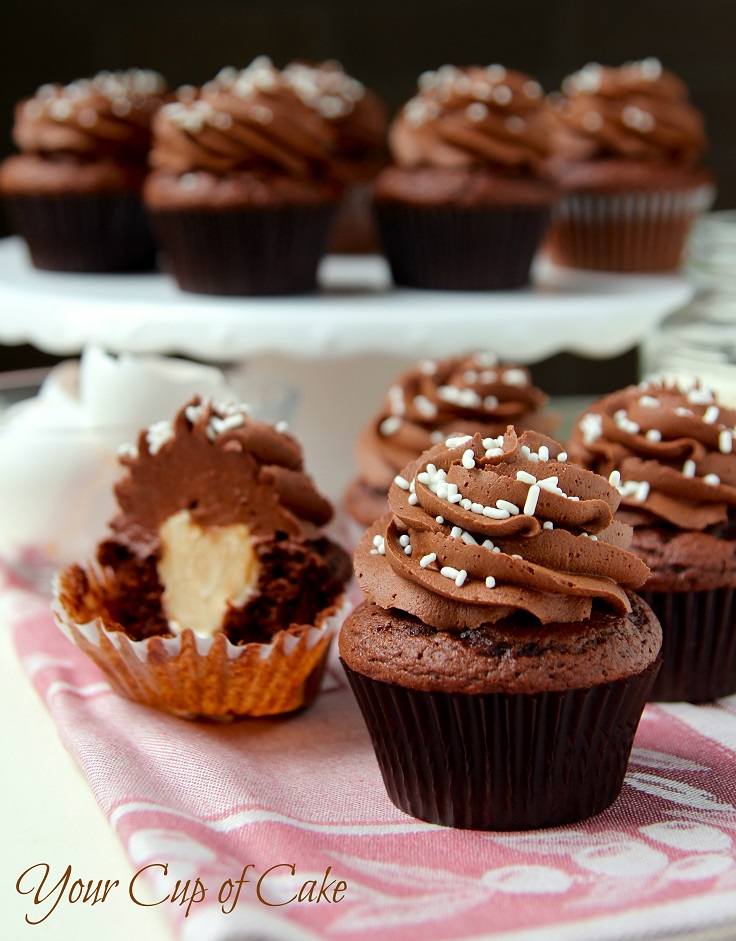 What's a dessert list without a cupcake recipe? Especially when these ones are a combination of chocolate cake, chocolate buttercream, and mascarpone filling. The chocolate mascarpone cupcakes are great for all kinds of celebrations, especially birthdays. Or the days when you just want to indulge with something so sweet, like these! Mind that these cupcakes require some time in the kitchen. They might not be your best choice if you don't have much time.
7. Espresso Mascarpone Mousse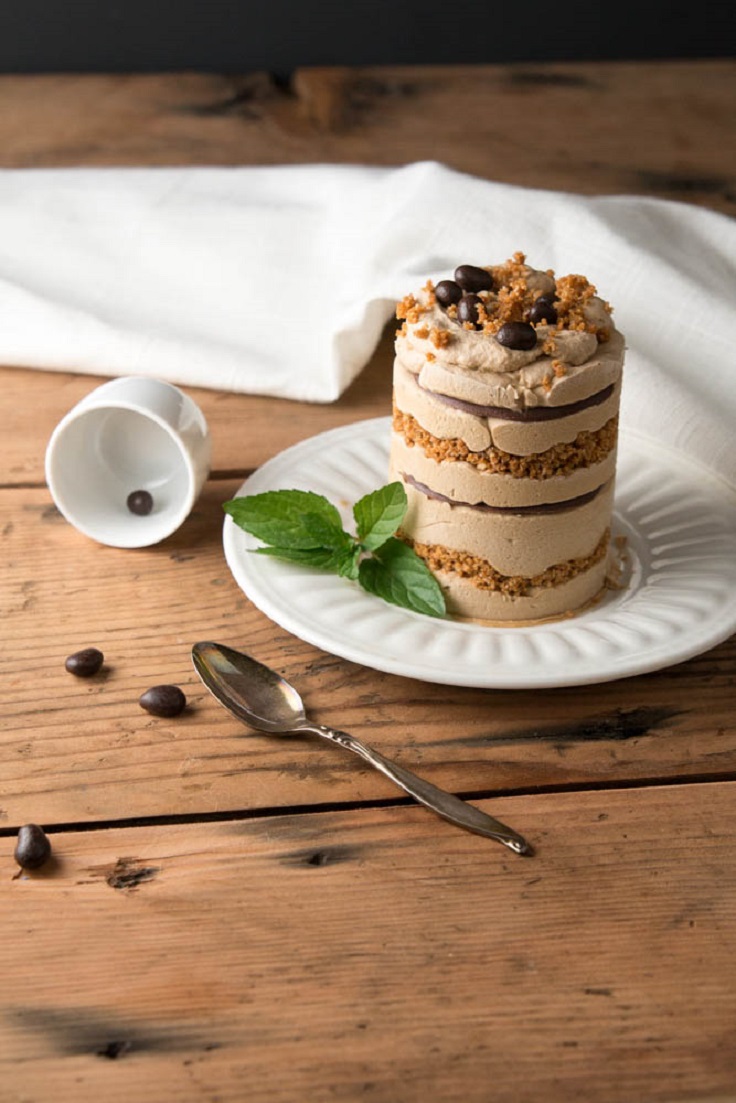 via sweetsibon.com
A mousse made from Biscoff crumbles, Nutella chocolate discs, espresso mousse cream, and an option cocoa nibs or chocolate shavings topping – sound perfect, doesn't it? This dessert requires some time to prepare, but the cooking process is really simple. Keep it covered in the fridge and leave it 10 – 15 minutes at room temperature before you serve the mousse.
8. Trifle Cake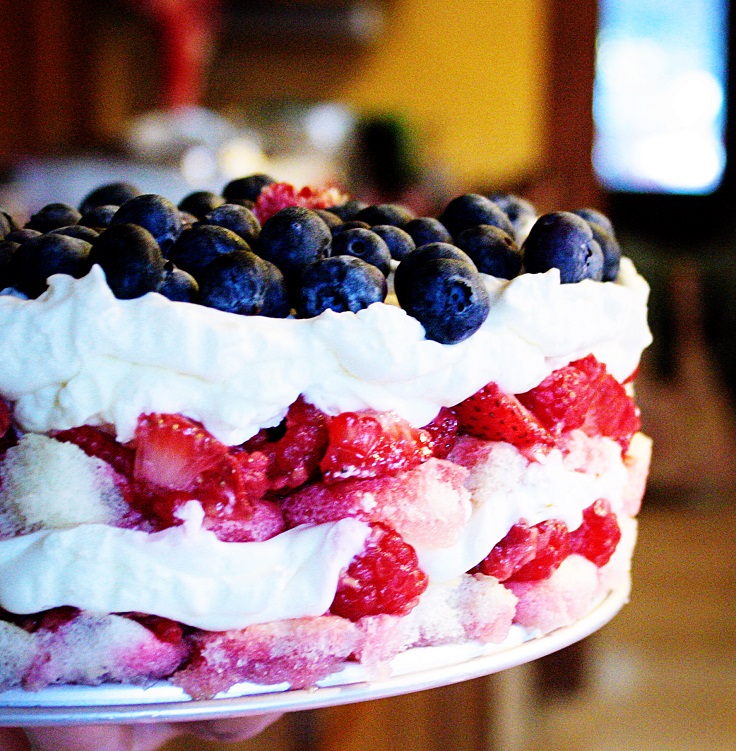 via mybricole.com
If you are looking for a creamy cake with fruit, try this one. It includes ladyfingers, and you can taste vanilla and almond as well. The recipe uses strawberries, raspberries, and blueberries, but you can combine other fruit as well. There's no way it won't go well with the cream! The truffle cake is really perfect for sunny summer afternoons, with your favorite cup of coffee or tea.
9. Lady Finger Mascarpone Orange Dessert
As you can notice (and later maybe even taste!), the mascarpone cream goes really well with layers of strawberries and ladyfingers. In this recipe, they are combined with candied orange slices for decoration, but you can use other fruit as well. This dessert won't be ready in the shortest time possible, but your effort in making it will be so worth it in the end!
10. Poached Peaches with Mascarpone Cream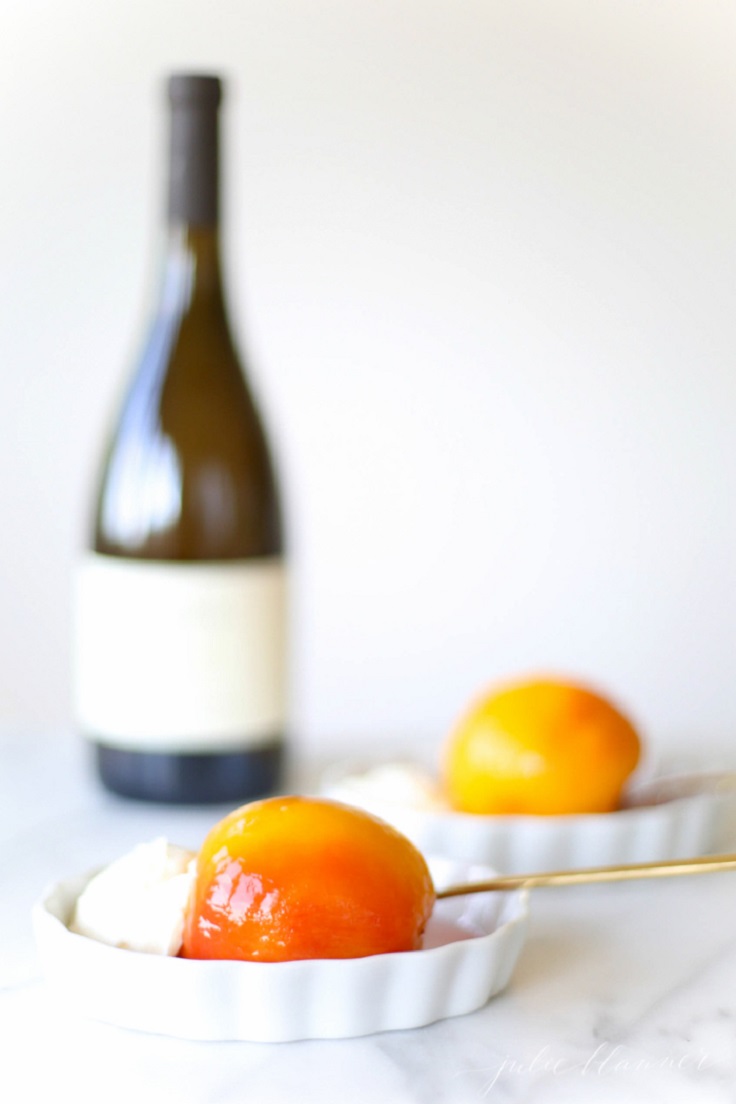 via julieblanner.com
Do you desperately want something that can be done in 5 minutes? Here's the recipe for you: Poached peaches with mascarpone cream. All you need is heavy cream, mascarpone cheese, and powdered sugar. Beat together the heavy cream and the mascarpone cheese until it starts stiffening, and slowly add sugar. Keep the mixture in the fridge until you serve it together with poached peaches. That's it!