Desserts are always a good idea, even if it means it's you who's cooking instead of getting a store-bought treat. There's something so satisfying about knowing that it's you who baked a perfect dessert! If you are a person who knows the feeling or would like to know what it feels like, we have a suggestion for you – how about making your own roll cake?
Roll cakes are a simple-to-make dessert, and they don't require too much time for preparing or money to buy the needed ingredients. However, what they require is some time for chilling so that you can later eat the best version of your cake. Take the time and prepare one of the roll cakes we've picked for you!
1. Strawberry Shortcake Cake Roll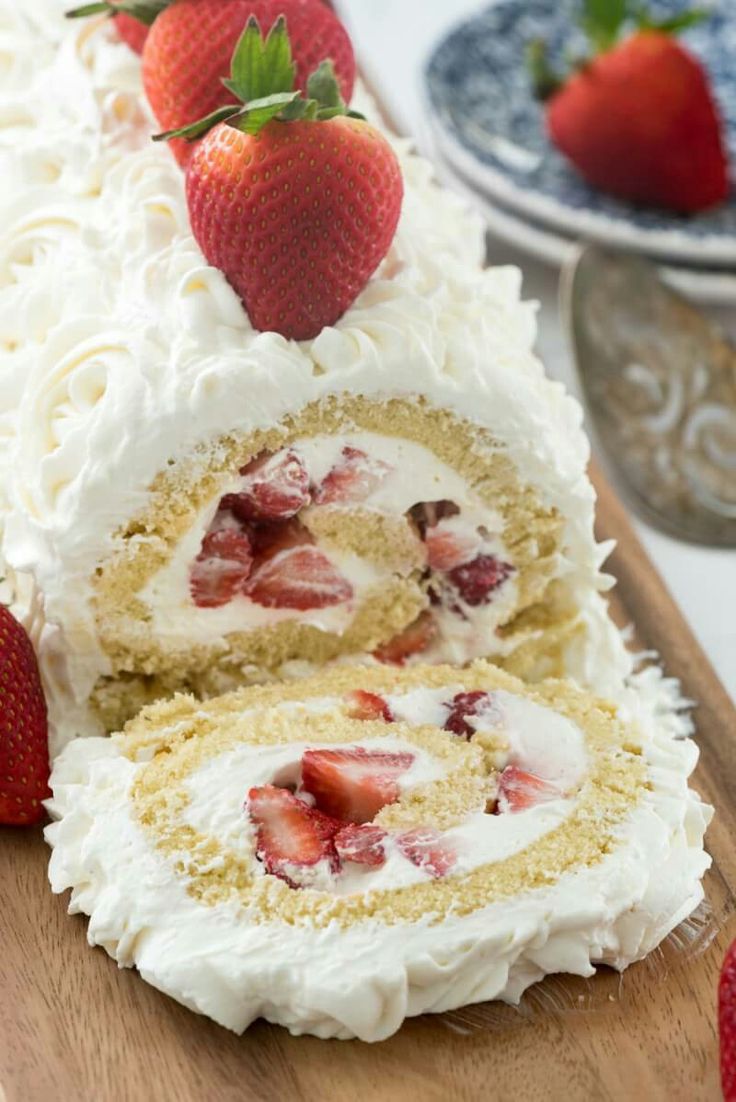 Strawberry shortcake is the perfect dessert for everybody who loves strawberries. Let's face it – these berries go very well with almost every dessert, so why not take this classic recipe and turn it into a roll cake? Even if you haven't already tried the strawberry shortcake, it will take you just one bite to find out how good fresh strawberries and cream cheese go together.
2. Chocolate Swiss Roll Cake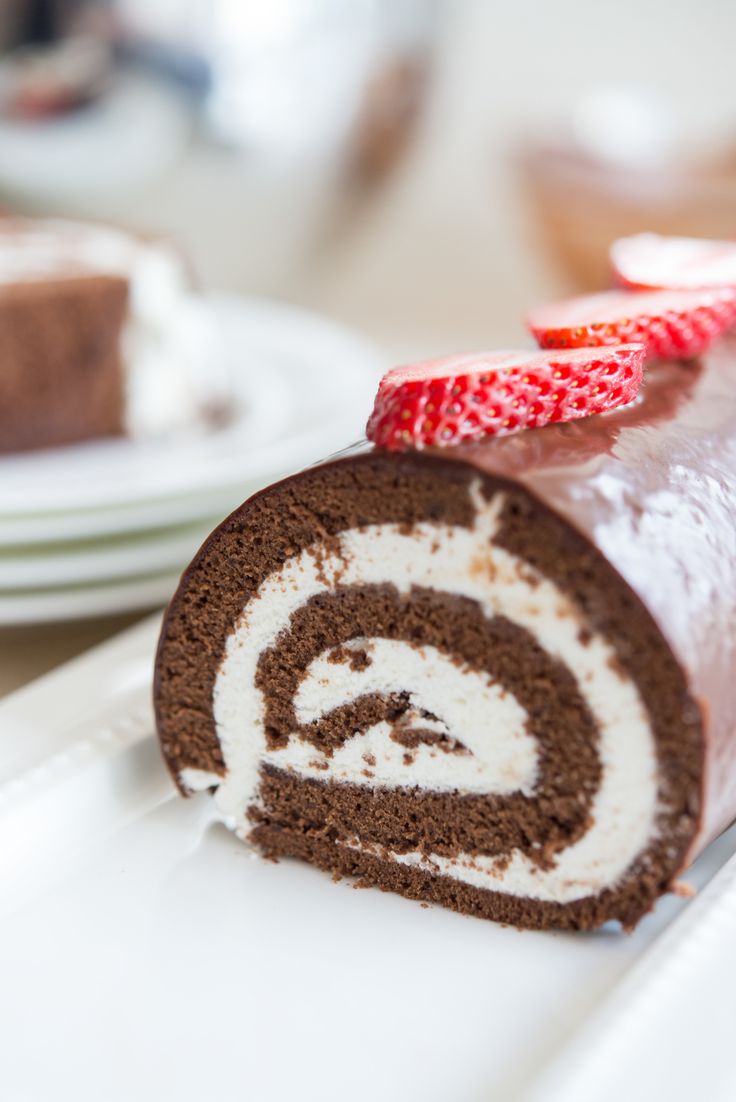 The chocolate roll cake is such a must. In fact, this is one of the most common roll cakes you can find in stores and restaurants. We're not surprised because almost everyone is a chocolate fan, right? What makes this roll cake so special is the combination of creamy vanilla and spongy chocolate layers. Fan of strawberries too? Add few slices on the top!
3. Ferrero Rocher Cake Roll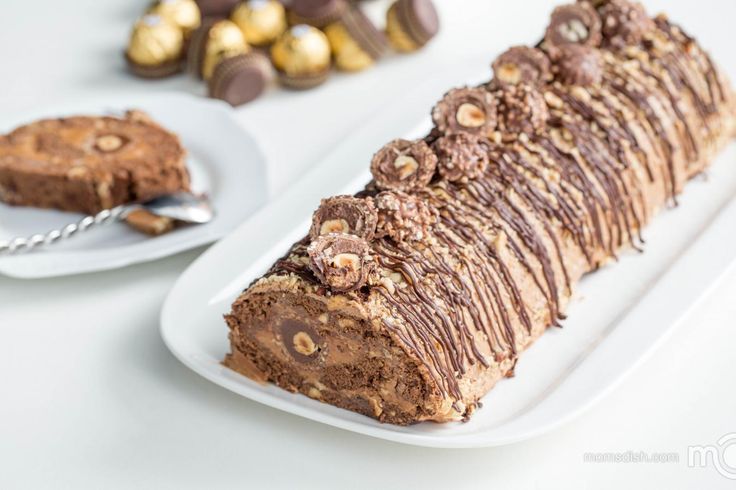 via momsdish.com
This roll cake will be one of the most delicious desserts you have ever tried in your lifetime. Is there even somebody who can say "no" to this super delicious chocolate cake? That's why this recipe is such a great idea if you're planning to surprise a person you love or expecting important guests. It has all things delicious – Nutella, hazelnuts, chocolate chips, Ferrero Rocher… It's up to you to try it!
4. Red Velvet Cake Roll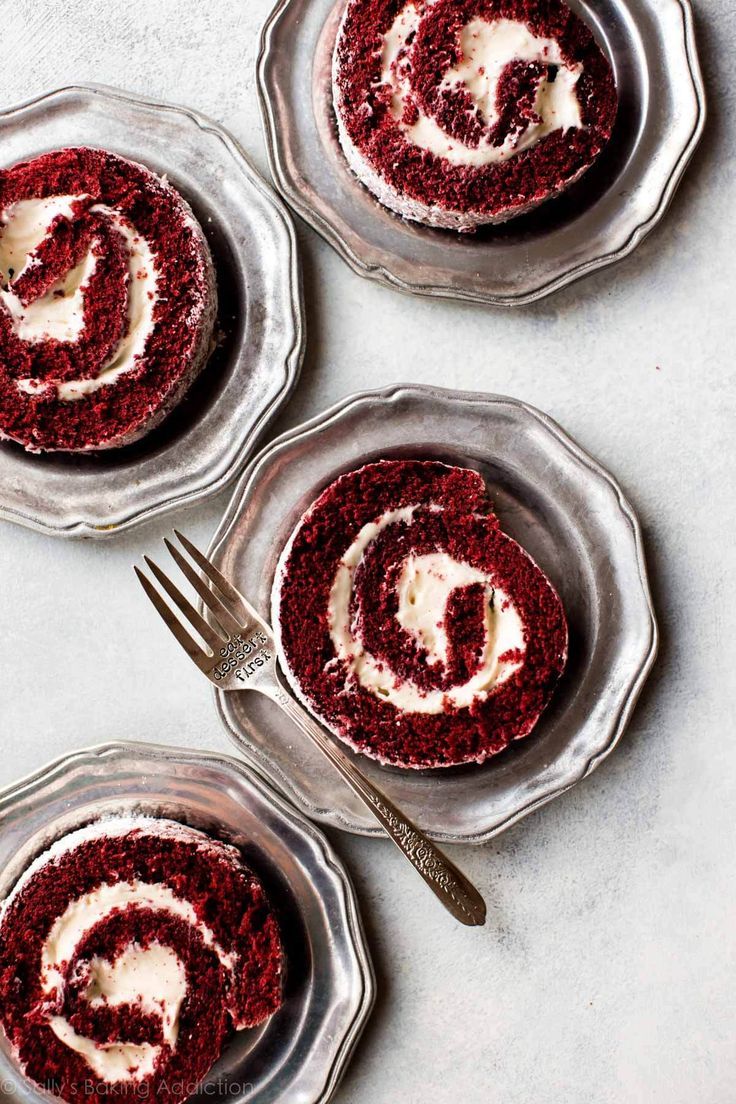 Here's another classic recipe on the list that's worth trying as a roll cake. The spongy vanilla layers go perfectly with the creamy frosting! No matter if you decide to put it as a red velvet cake or not, it's going to taste amazing. If you don't like using food coloring, just leave it out and keep up with the rest of the steps. A piece of the red velvet roll cake is going to make your morning cup of coffee taste even better.
5. Candy Cane Roll Cake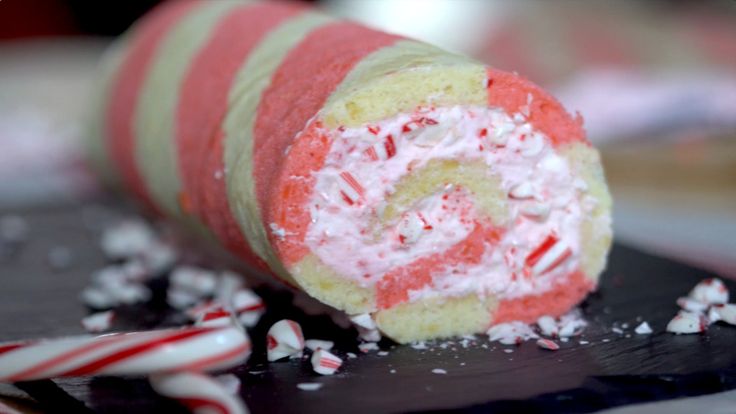 via tastemade.com
There's something about candy cane that makes every dessert look so adorable and delicious at the same time – it really knows how to lure you into asking for a piece and then make you want another one! Even though it looks perfect for the holiday season, you don't have to wait for it to prepare it. So, candy cane lovers, roll up the sleeves and start cooking!
6. Matcha Green Tea Swiss Roll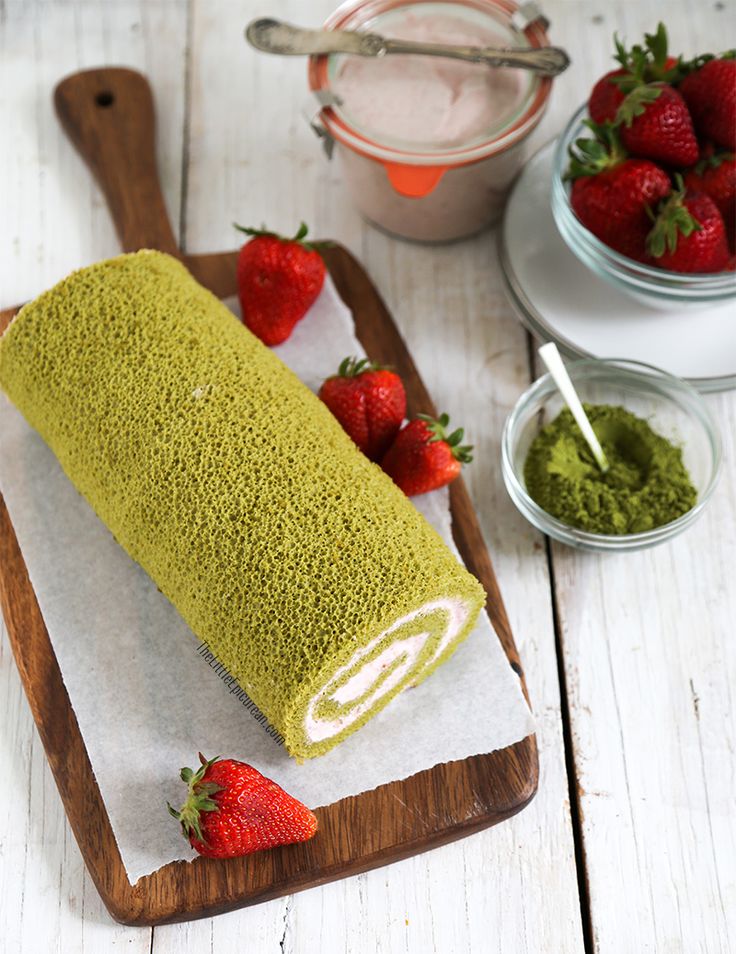 A matcha dessert isn't everyone's cup of coffee, but if you're one of the people who really like it, then this roll cake is something you should really try. It's a really interesting combination of flavors – matcha and strawberry mousse filling. This is another refreshing dessert that would make your mornings go smooth and your coffee even better!
7. Lemon Swiss Roll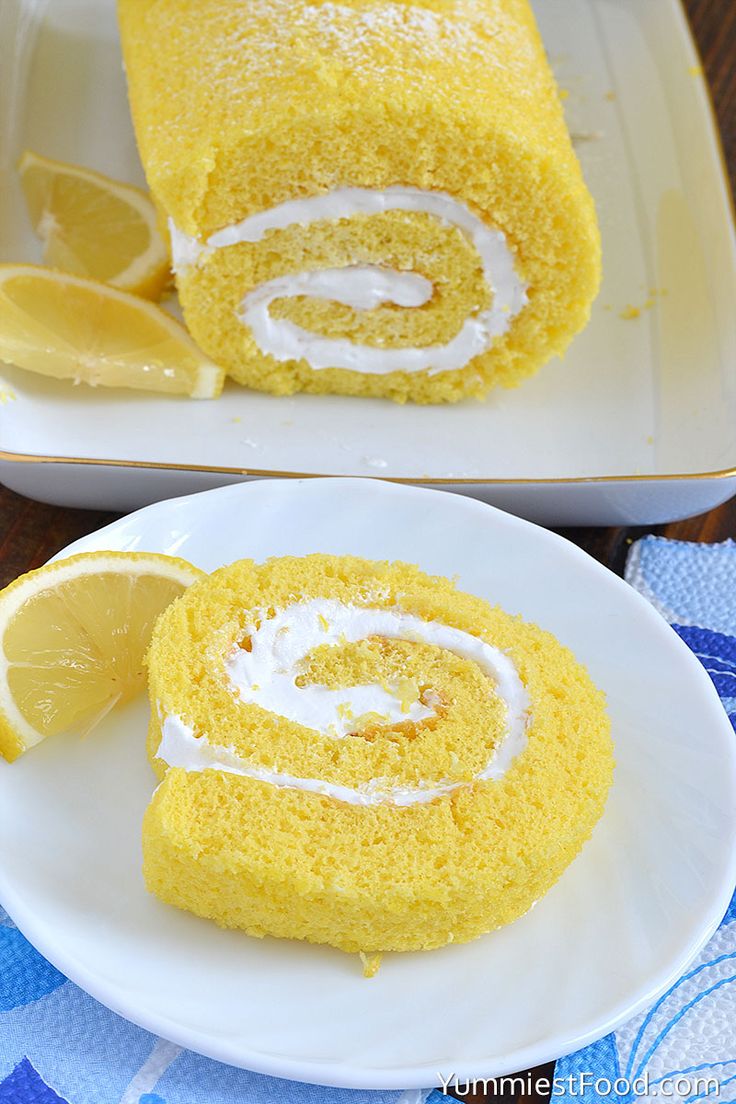 via yummiestfood.com
Even though there is still plenty of time until summer arrives, at least we can indulge ourselves in a refreshing summer-inspired roll cake. Don't underestimate the taste of lemons in dessert – they can really be such a great ingredient for cakes! The spongy, creamy lemon cake roll can taste even better if you sprinkle it with powdered sugar and garnish it with lemon slices.
8. Carrot Cake Roll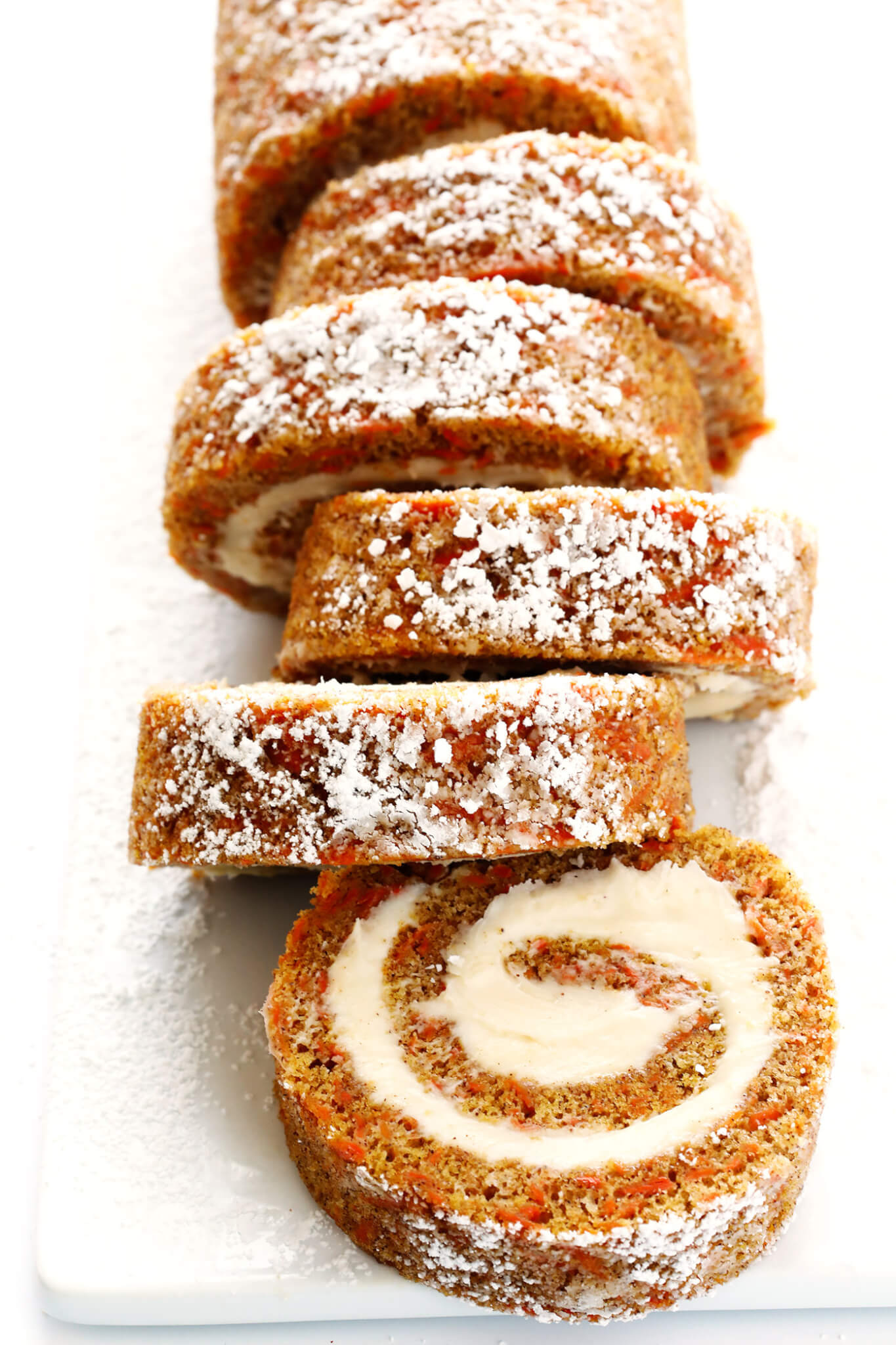 via gimmesomeoven.com
And now it's time for some taste of Autumn, although there is still much time until this wonderful season arrives. However, we don't need to wait for it to cook something Autumn – inspired, right? The classic carrot cake recipe inspires this wonderful carrot cake roll, and it contains cinnamon, nutmeg, cloves, and ginger – such wonderful spices in just one recipe!
9. Chocolate Peanut Butter Roll Cake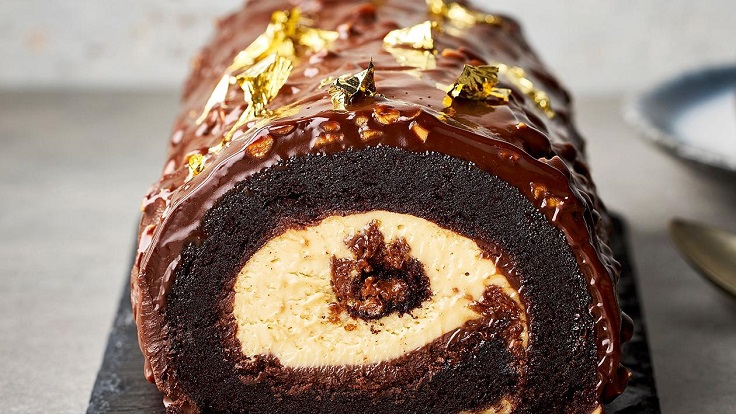 via unileverfoodsolutions.com.sg
Here's a recipe for those of you who want to keep it flour – free and if you're also a fan of chocolate, peanuts, and peanut butter – we all are, aren't we? This roll cake not only tastes good, but it also looks good, so rest knowing that your dessert is going to be really liked by your guests or family. If the chocolate ganache isn't enough, how about decorating the cake with gold leaves?
10. Vanilla & Strawberries Roll Cake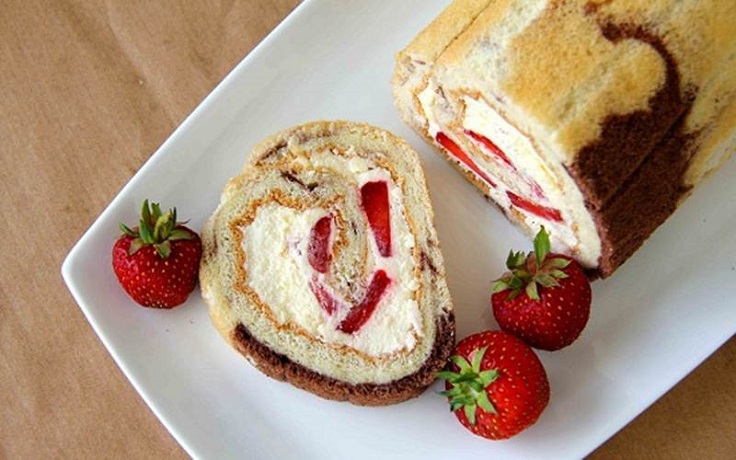 via whiskandknife.wordpress.com
Vanilla and strawberries, is there anyone who can say "no" to a piece of this delicious roll cake? It's the perfect combination of creamy and spongy dessert, with the freshness and sweetness of strawberries. It's also a budget-friendly recipe, and it's ideal for every person, no matter if new at cooking or already feeling like Jamie Oliver. If you'd like, serve it with more strawberries.