The candy cane is one of the most beloved Christmas treats. It is used in plenty of dessert recipes not only because of the way it tastes but because of the way it looks as well – let's admit it, seeing candy cane reminds us of Christmas right away!
In this article, we are sharing ten super delicious recipes with a candy cane. There's something for everyone's taste, starting from the good old red velvet dessert up to creamy mousse. Read below and pick your favorite Christmas candy cane dessert!
1. Red Velvet Candy Cane Kiss Cookies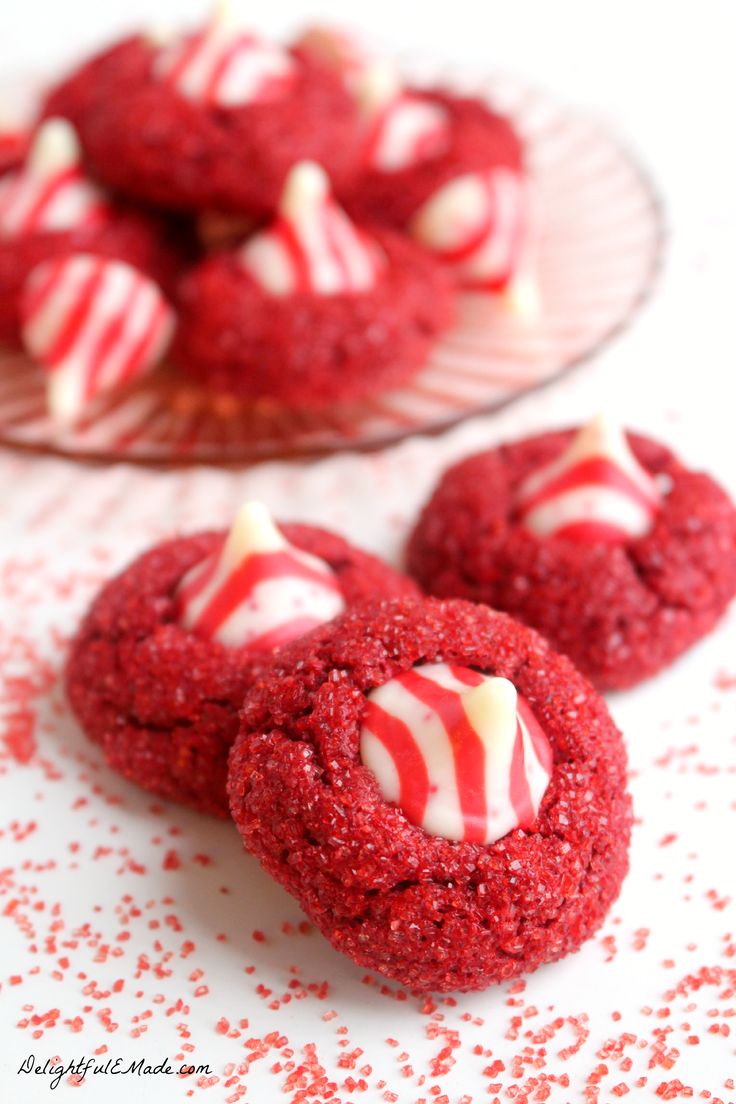 One of the best Christmas desserts you can ever make is something Red Velvet. There are so many varieties of original recipes that it would be so hard to pick just one! Trust, it was for us. We came up with these red velvet candy cane kiss cookies that are the perfect party desserts, as they are bite-size and don't make a mess while eating! The best part of all? They're ready in 30 minutes.
2. Candy Cane Roll Cake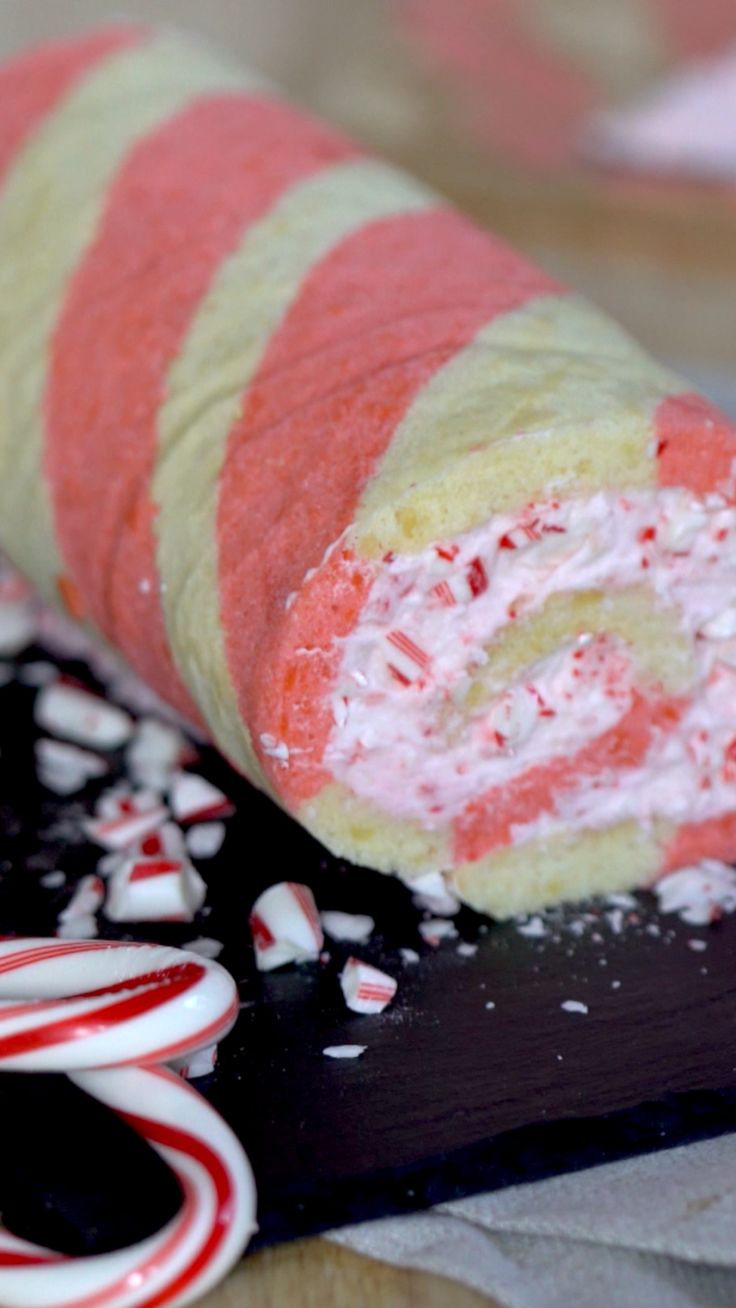 via tastemade.com
Imagine the cold winter mornings starting with a warm cup of coffee or tea and a piece of this amazing roll cake! It can't get any sweeter than this, really. There's something about roll cakes that makes them one of the best desserts, including Christmas time. The moist cake and its creamy candy cane filling will satisfy your sweet tooth cravings for sure!
3. Candy Cane Cake Batter Fudge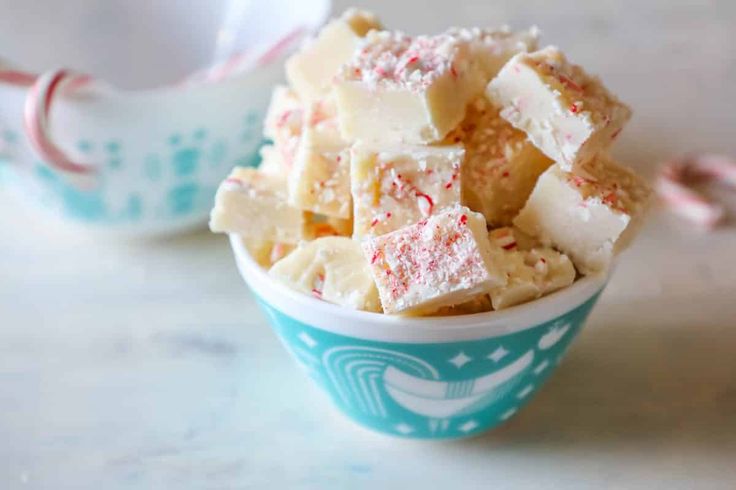 Candy cane fudge is one of the most popular Christmas desserts, and there's a reason for that! It's very simple to prepare the fudge, it can be served for parties, and it's super delicious. This recipe includes just a few ingredients, and the fudge is ready in less than 10 minutes. Here's what you need white cake mix, powdered sugar, butter, milk, white chocolate almond bark, and few candy canes.
4. Candy Cane Cake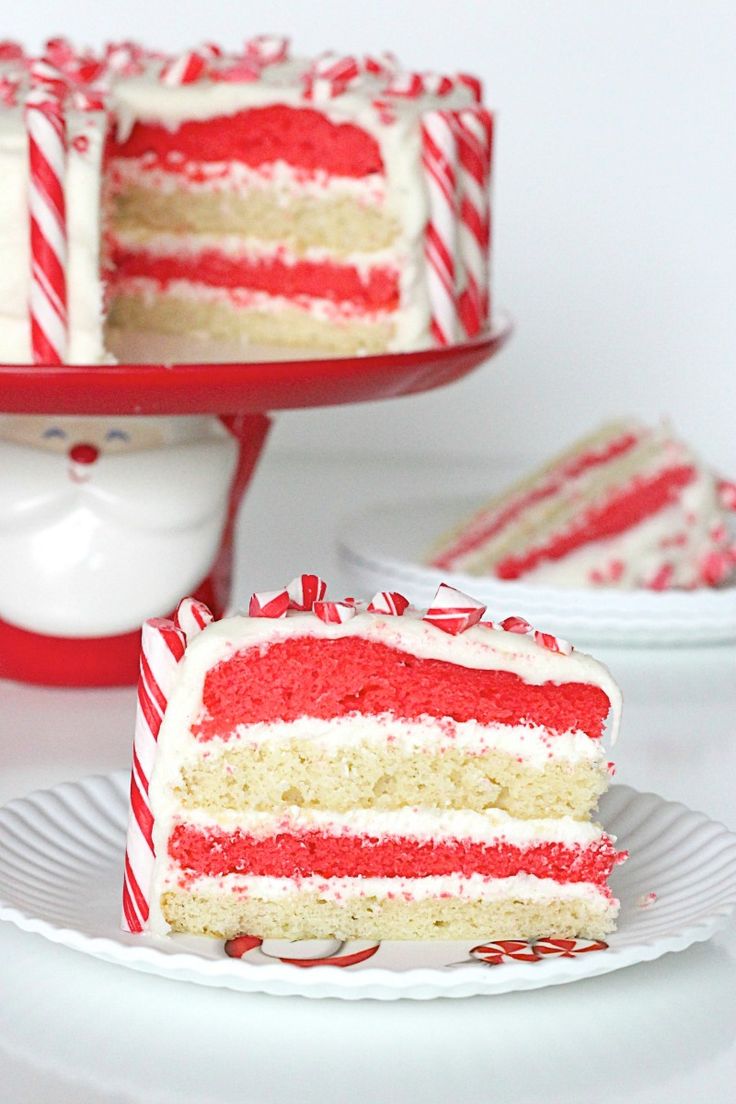 via thebakermama.com
This Christmas cake is surely one of the fanciest looking! It's the ideal choice for a dessert when it comes to family dinners, and there's no way that someone will refuse a piece of it. It's all about preparing spongy red and white layers with peppermint marshmallow buttercream frosting in between.
5. Candy Cane Hot Chocolate Rice Krispie Treats
In case you were looking for a sweet treat that will take you the shortest amount of time spent in the kitchen, we can help you with that. These Krispie treats are ready in less than 20 minutes and are seriously inspired by Christmas. They are the perfect mix of tastes – chocolate, marshmallows, and candy cane.
6. Peppermint Bark
Dessert barks are one of the easiest recipes on the list, and they are also budget-friendly. If you're looking for something cheap and simple to prepare, you definitely should give these a chance. You need these few ingredients semi-sweet chocolate chips, white chocolate chips, peppermint extract, and crushed candy canes.
7. White Chocolate Peppermint Brownies
The good old brownies are always a great idea! When it doubt what to prepare, always go for the brownies – they're such a classic beloved by everyone. There are plenty of recipes to try, so pick your favorite and focus on the white chocolate topping with peppermint and candy cane. Looks delicious, right?
8. Chocolate Candy Cane Cookies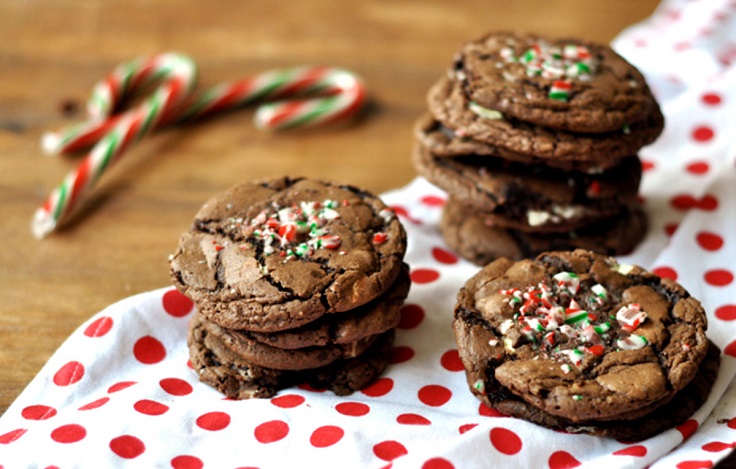 via foodess.com
Here's another classic to prepare. Who can ever resist when it comes to chocolate cookies? They're not only the perfect dessert, but they're also such an amazing breakfast – imagine eating them warm with a glass of milk or cup of coffee, tea. It's an amazing feeling that will definitely make you enjoy not just Christmas morning but every morning as long as you have one of these cookies!
9. Candy Cane Cookie Sandwiches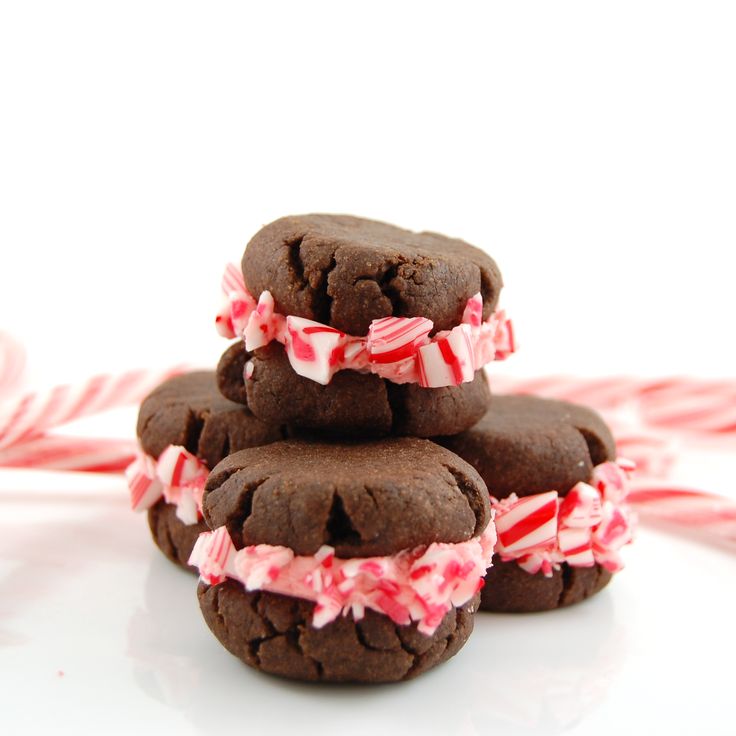 If you like the combination of chocolate, peppermint, and candy cane, then you definitely should try these cookie sandwiches. They are the perfect after-lunch treat that will satisfy your sweet cravings. These chocolate candy cane sandwiches look really adorable, just as much as they taste amazing!
10. Candy Cane White Chocolate Mousse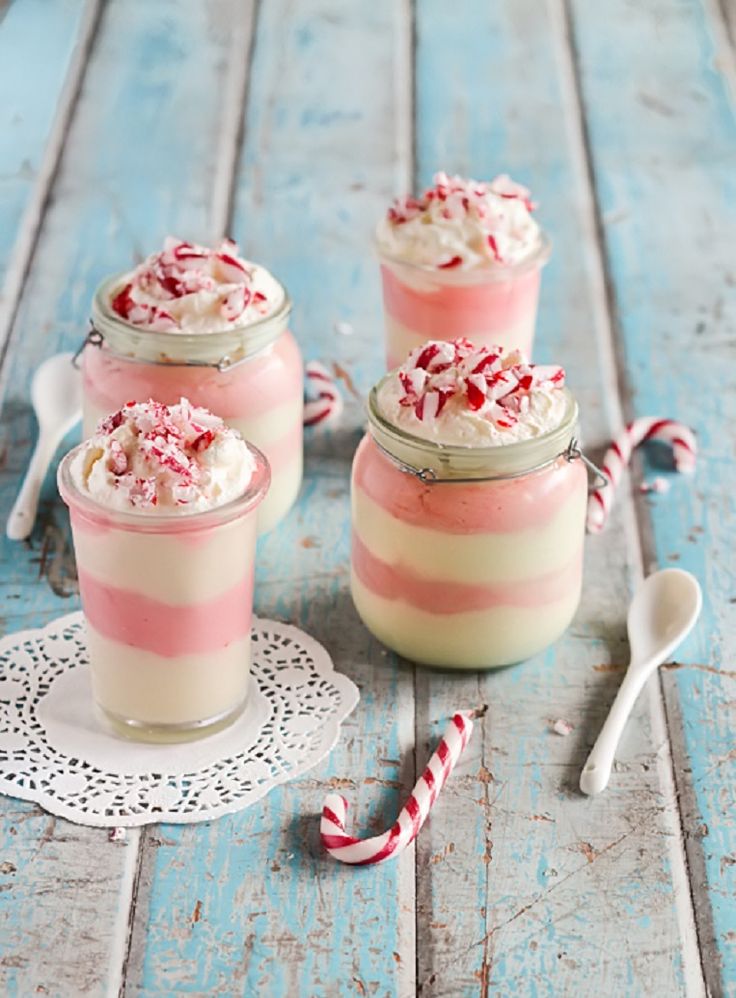 If you had enough of cakes, cookies, and brownies, how about super creamy mousse? It's super easy to prepare, and it requires just a few ingredients – white chocolate, milk, peppermint essence, large eggs, and pure/pouring cream. You'll need red and pink food coloring, extra whipped cream, and crushed peppermint candy canes for the decoration of the mousse.