Lemons have many benefits on our health: from solving problems with digestion and constipation to skin and hair care problems. It can even help you in losing weight!
They are fresh, and they have a bitter taste, but this yellow fruit can be a great choice for preparing desserts. There are many recipes on the internet for every occasion, from lunch with the family to a party brunch with friends and relatives.
So, instead of preparing the same chocolate and vanilla desserts, try something lemon-ish. The good thing about that is that you can do almost anything with lemon in it: pastry, cupcakes, tarts, cookies, whatever you feel like cooking at the moment. So buy the ingredients you need and have fun while cooking!
1. The Cupcakes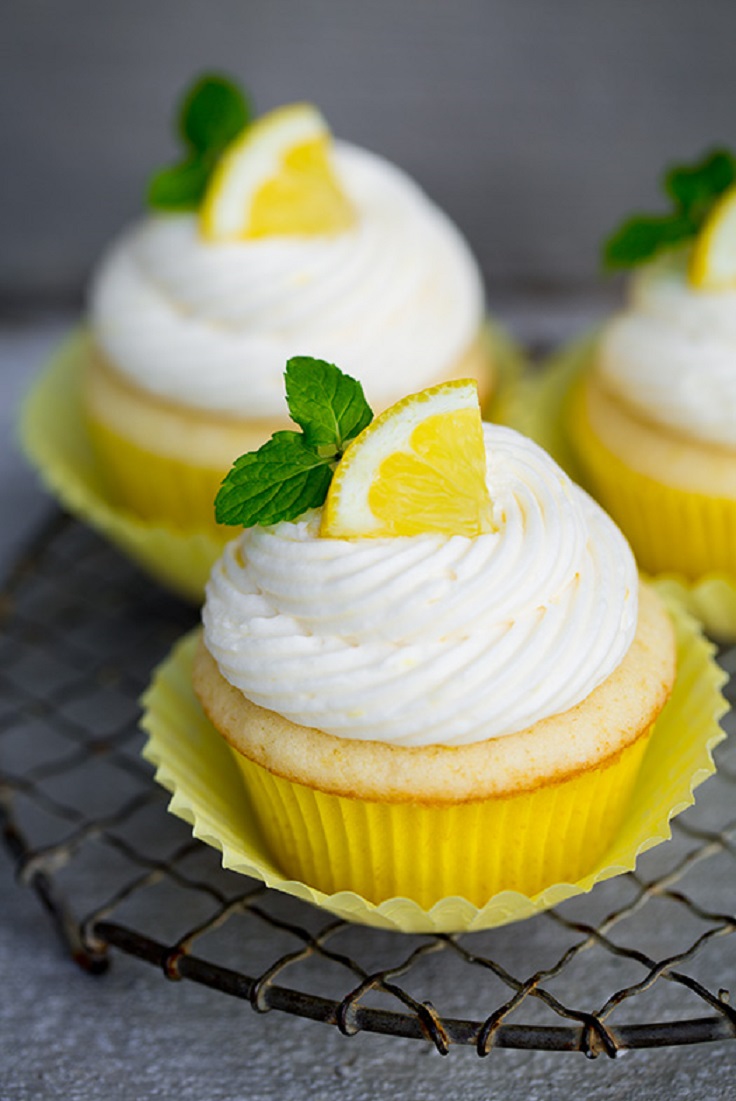 Cupcakes, so hard to resist with all that good looking cream on top. And how to say "no" to such a sweet lemon-ish cupcake? And the great thing about them, except for eating them, is that they are not hard to prepare! You can decorate them also (cherry on top?) and make them look even more attractive for our sweet tooth.
2. Lemon Curd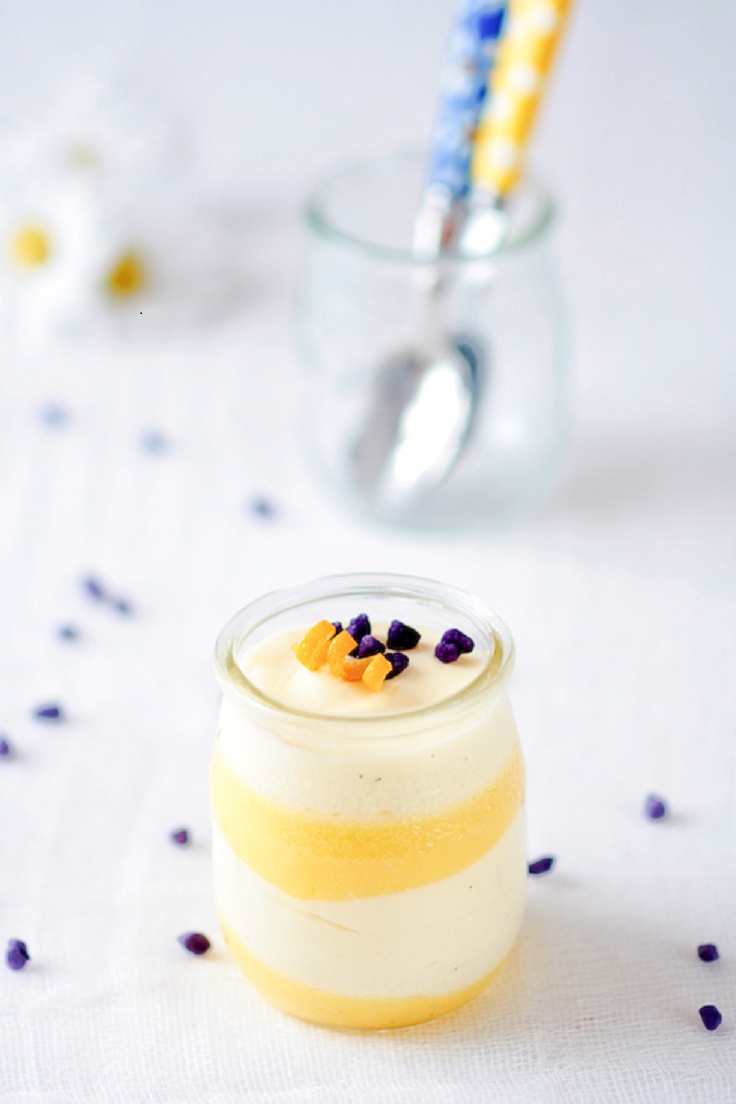 The recipe is called Meyer Lemon Curd and Chamomile Vanilla Mousse Verrine, to be exact. But don't worry! It's not hard to prepare at all, and it's very delicious. It has a mousse in it, and for decoration, you can sprinkle it with purple sugar pearls, like in the picture above. The vanilla, well, vanilla lovers, this is definitely for you.
3. Lemon Custard Bun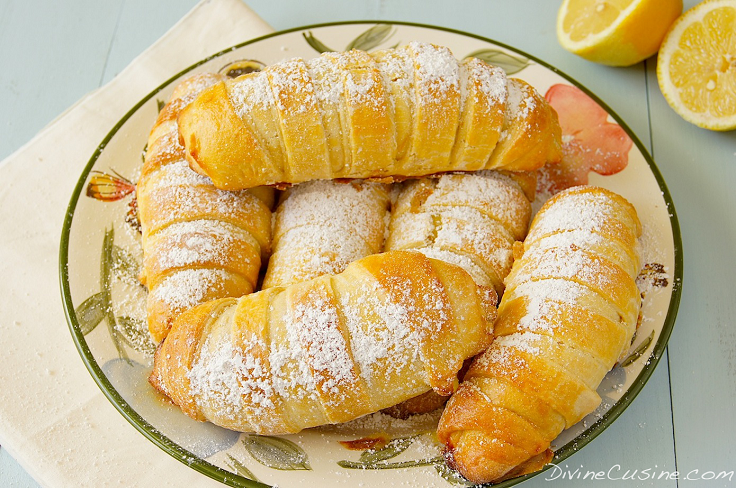 If you want something more dough-ish but still creamy, you can try baking these buns. They are filled with lemon custard inside. But, to eat these delicious buns, you're going to have to wait a little bit. According to the recipe's instructions, it's better to let them stand overnight in the refrigerator. Don't give up on them so quickly; they are so worth waiting for.
4. For the Cookies Lovers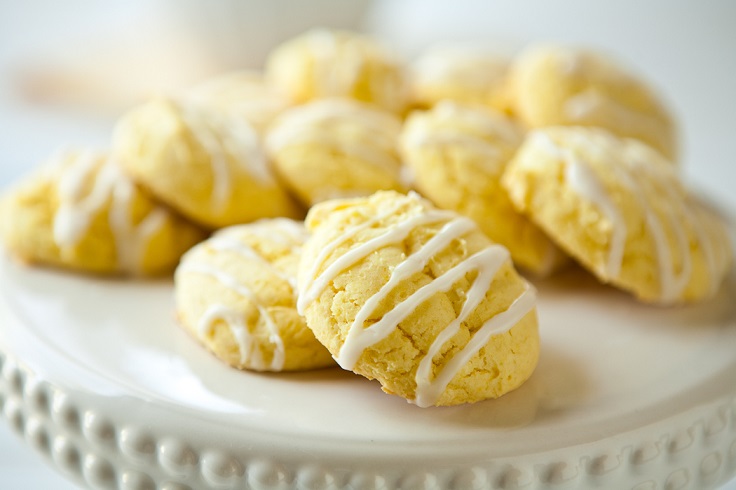 Yes, this lemon dessert is for you (and for the rest of you out there!). The cookies are soft, and they're melting in your mouth. Plus, they are very easy to make, the baking part doesn't last much, so in a quite short time, you're going to have yourself a very tasty lemon drop cookie. Soo… What are you waiting for?!
5. The Creme Brule Bars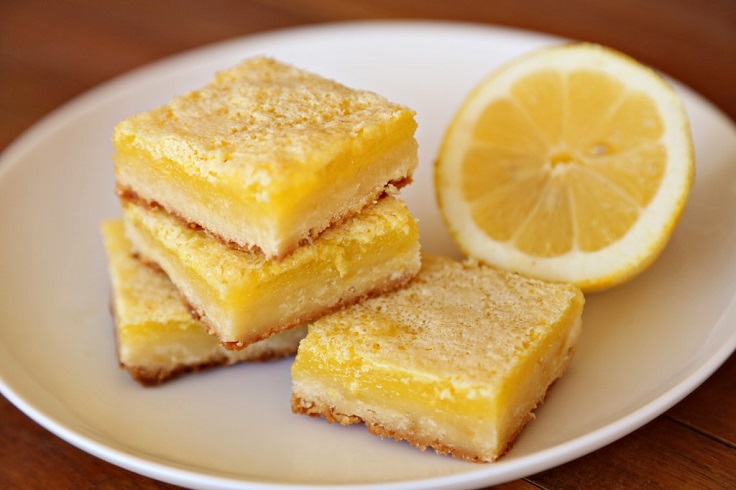 If you were wondering what to make for dessert, give this recipe a try. These creme Brule lemon bars have enough crust and enough curd, but the author recommends not to use confectioners' sugar. So if you like to try these lemon bars, check out the recipe for more instructions.
6. Meyer Lemon Bars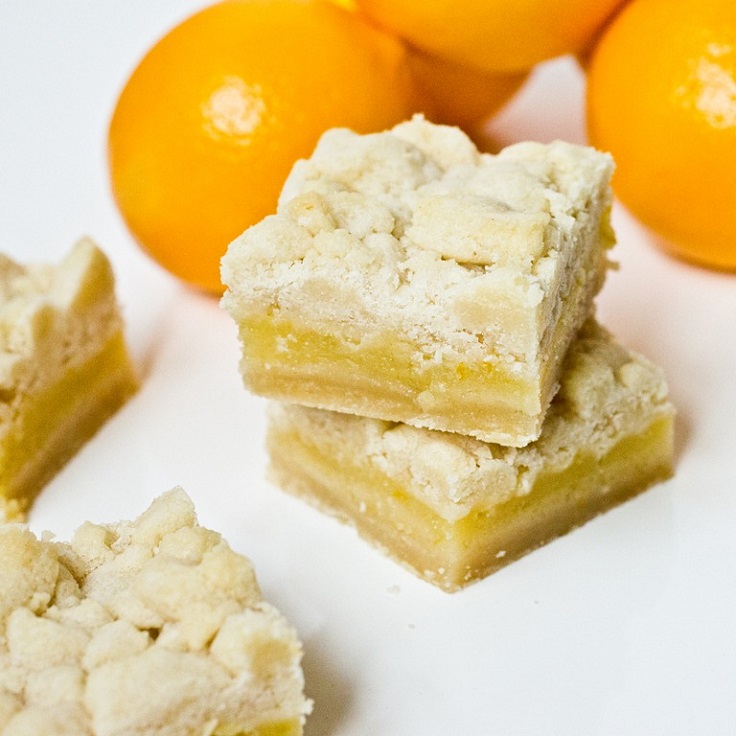 Here's another type of lemon shortbread bars, and these are quite crunchy. If you like meyer lemons and buttery bread, which by the way, go well together, then you're going to love this recipe. In less than an hour, you're going to have yourself super tasty bars.
7. Little Lemon Souffle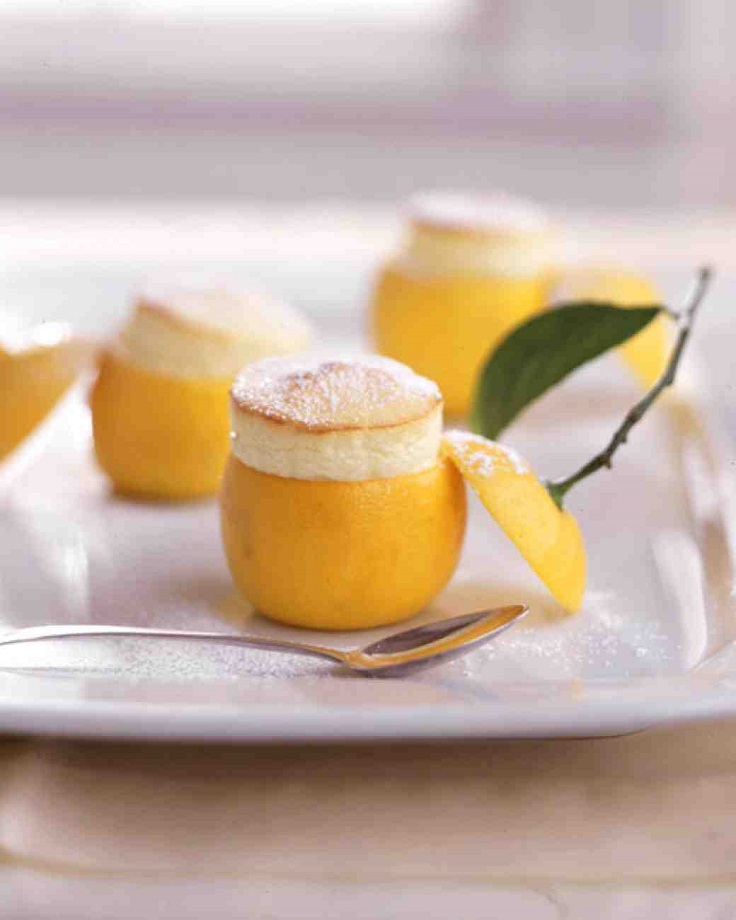 This lemon souffle is very creative. It can be the perfect dessert for a birthday or any other celebration. How often do you see this kind of creative lemon dessert? Your guests will be surely asking you about this recipe!
8.The Tart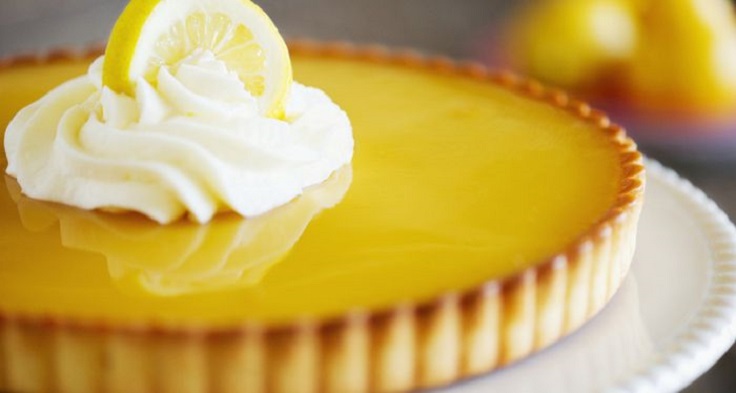 This yellow tart is very elegant and can be the perfect choice for formal gatherings. It looks really tasty, so it will definitely steal your guests' attention. Be ready to cut more pieces of it! Oh, and you can decorate it too. How about adding cream or cinnamon on top of it?
9. Lemon Pie Shooters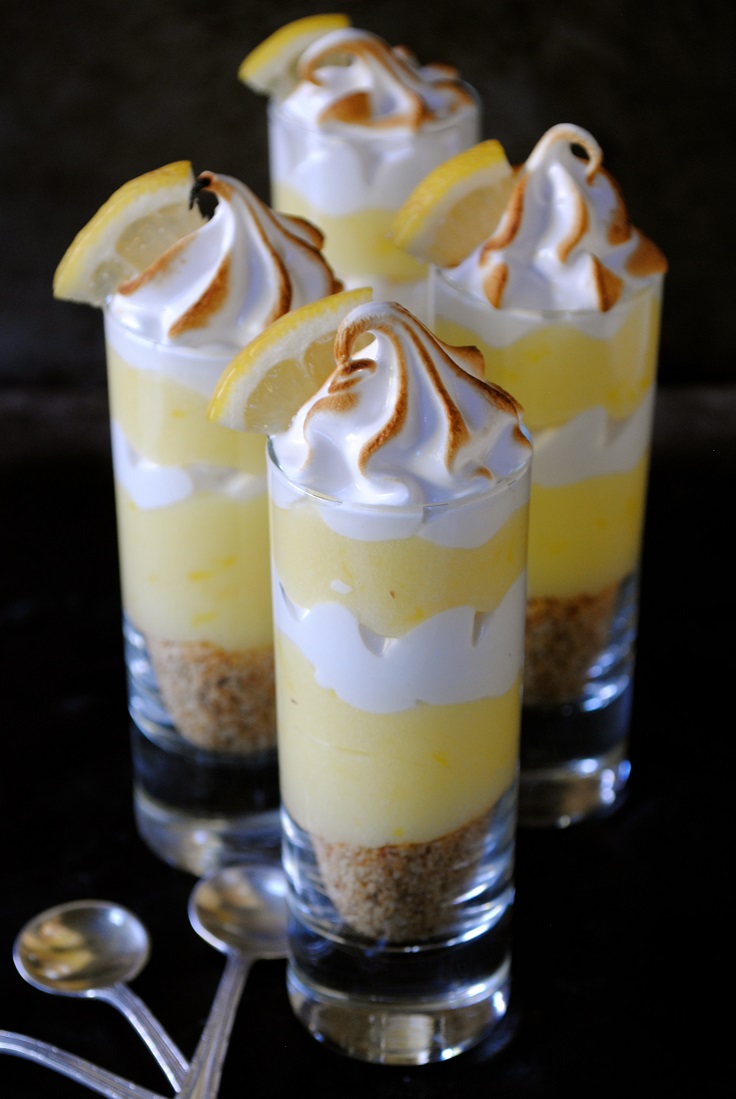 Are you bored of serving the usual chocolate mousse or cupcakes for your party or brunch? Well, here's one you are really going to like. This mini dessert looks really sweet, and everybody would like to try it! You definitely won't get "no, thanks" for this one.
10. Raspberries On Top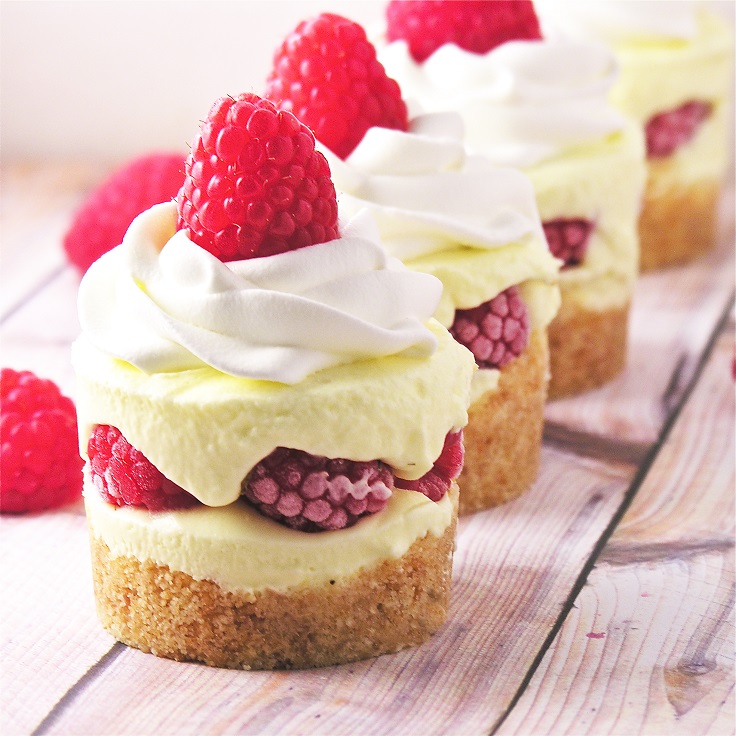 via easybaked.net
Seeing this picture, don't you just wish to try these raspberry lemon cream cups? You can make these very easy. You can prepare them in a mini cheesecake pan, or if you don't have it, try with cupcake liners and a muffin tin. They are so yummy that you will make them again for sure!