Bananas are one of the most healthy fruits. They are included in every diet. The nutritionists recommend eating bananas for breakfast because they can give you enough energy for an active start to your day. One medium banana contains only 105 calories, and you won't feel hunger for the next 2 hours for sure. The good thing is that you can buy fresh bananas throughout the whole year.
Besides eating fresh bananas (which is the best option), you can also make hundreds of different recipes with bananas (fresh, baked, or fried). Below you will find the best 10 banana recipes. If you are a banana lover, we bet you are gonna like all of them.
Soft and Moist Banana Cake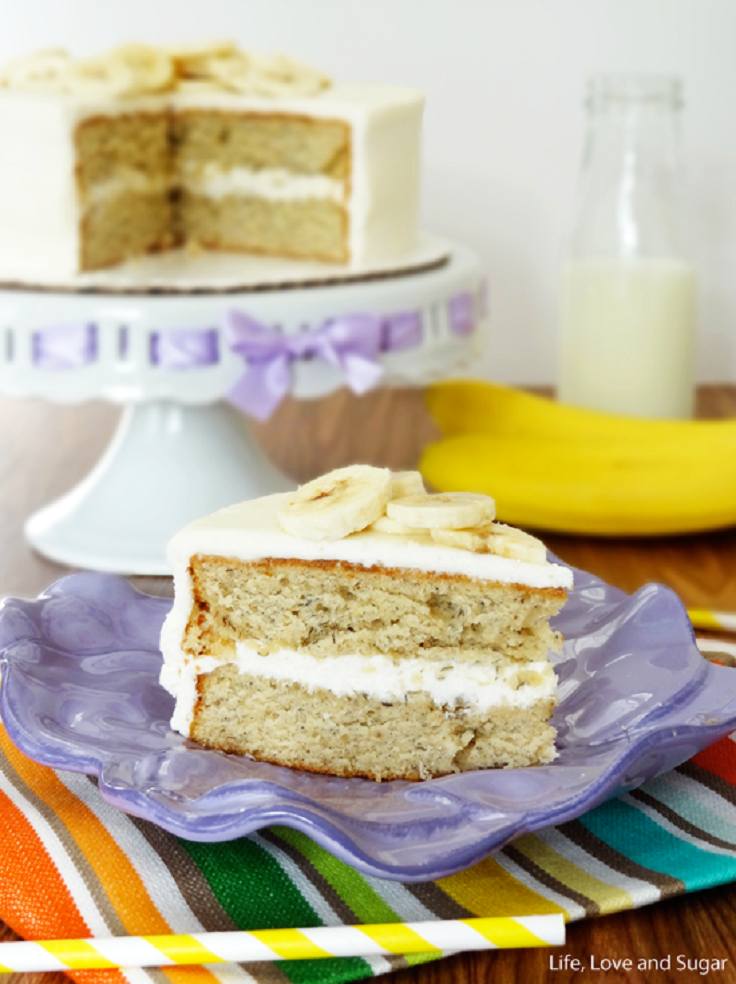 Even if it looks like banana bread, this cake doesn't taste like that. It is lighter in color and denser with a special soft taste. This banana cake is perfect for afternoon dessert with a cup of coffee or tea.
Banana Pudding Parfait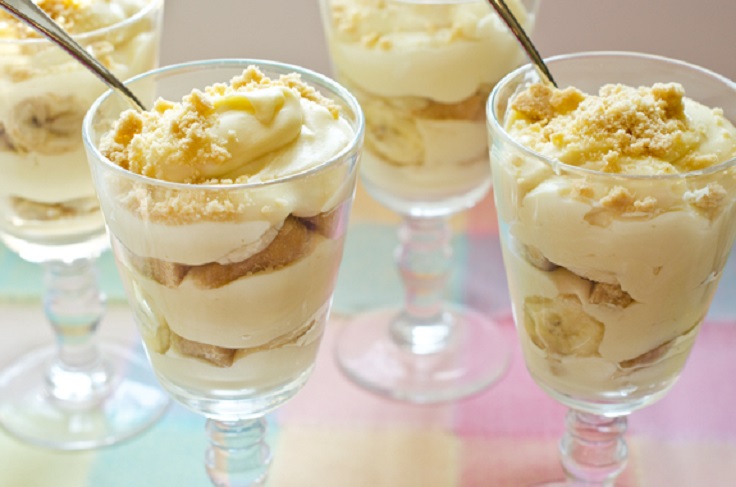 This homemade banana pudding parfait is so easy to make. The good thing about this homemade parfait is that you can add different ingredients for better taste, as dark rum or whipped cream.
Banana Cream Cookie Cups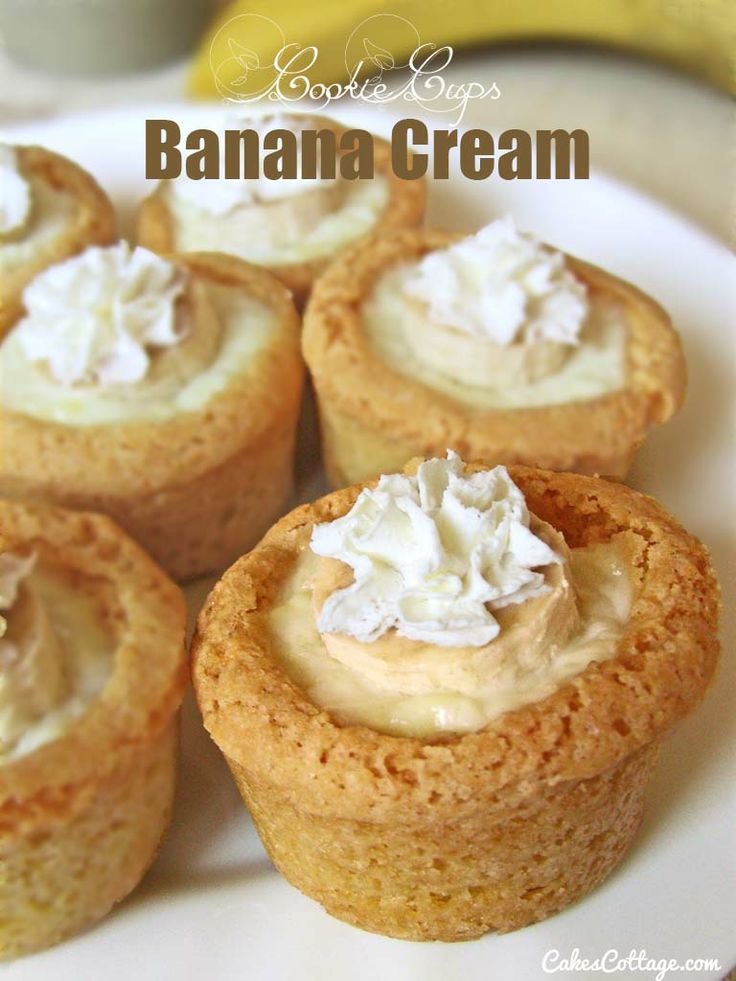 via cakescottage.com
Put banana cream pudding and whipped cream in these cookie cups and enjoy these miniature banana bites. You won't be satisfied with one or two cookies, so make more than 10 if you want them to last longer.
Pan-Fried Honey Bananas
These pain fried bananas could be perfect as a snack or dessert. All you need to do is slice the bananas and fry them on preheated honey, grapeseed oil or butter, and cinnamon until they become caramelized.
Chocolate Chip Banana Muffins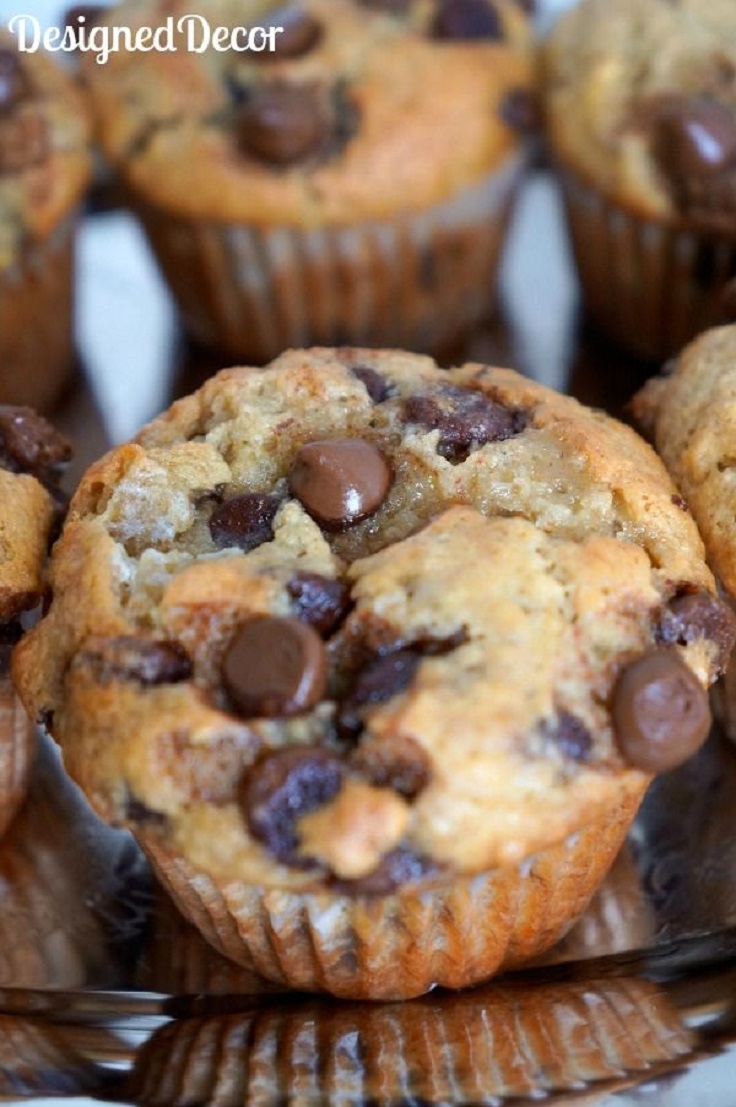 Have you ever tried banana muffin? If you haven't, now it's time to try these amazing chocolate chip muffins made of ripe bananas.
Banana Pudding Chewy Crinkle Cookies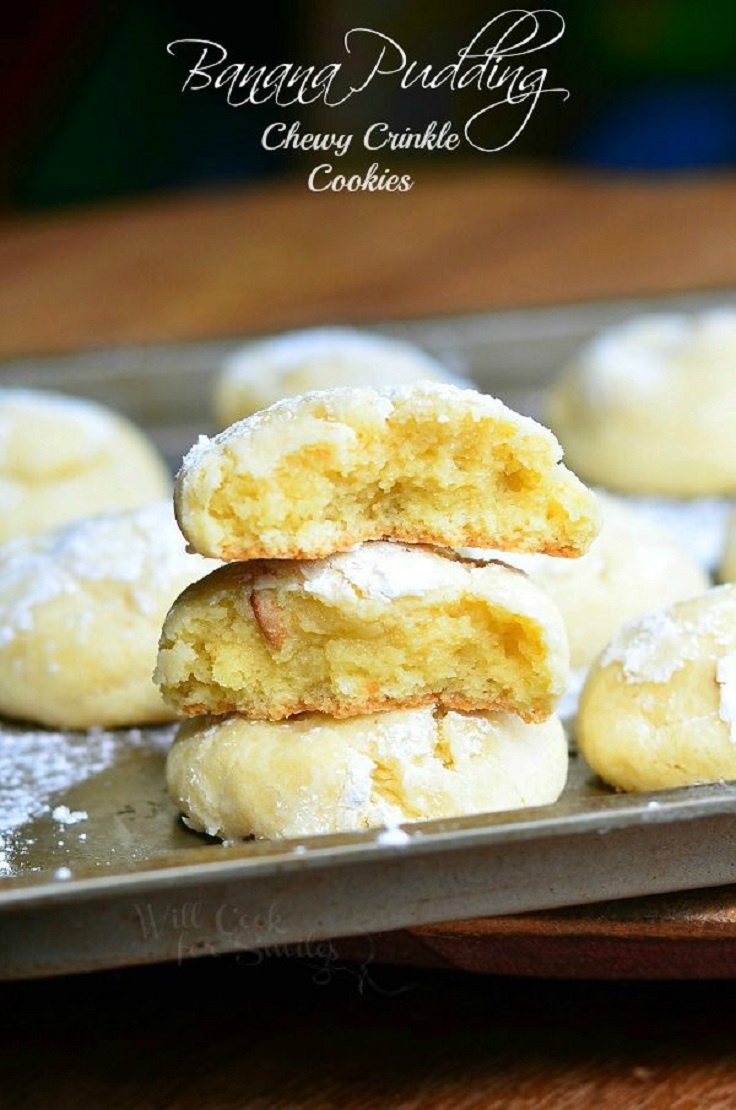 Once you try these banana pudding cookies, you will fall in love with them. Because of their softens, they are melting in your mouth like ice cream.
Fresh Banana Pancakes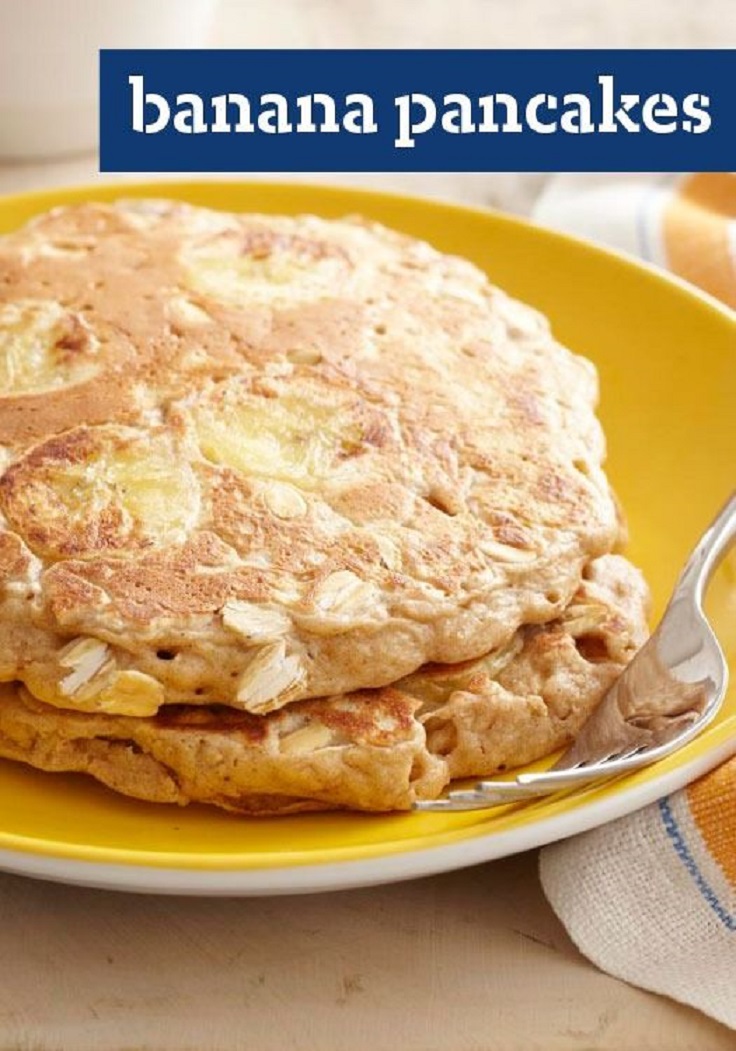 via kraftrecipes.com
Bring some innovation to your cuisine. Instead of making the usual pancakes, make these fresh banana pancakes. Your family will be thankful for this excellent breakfast.
Banana Bread Tiramisu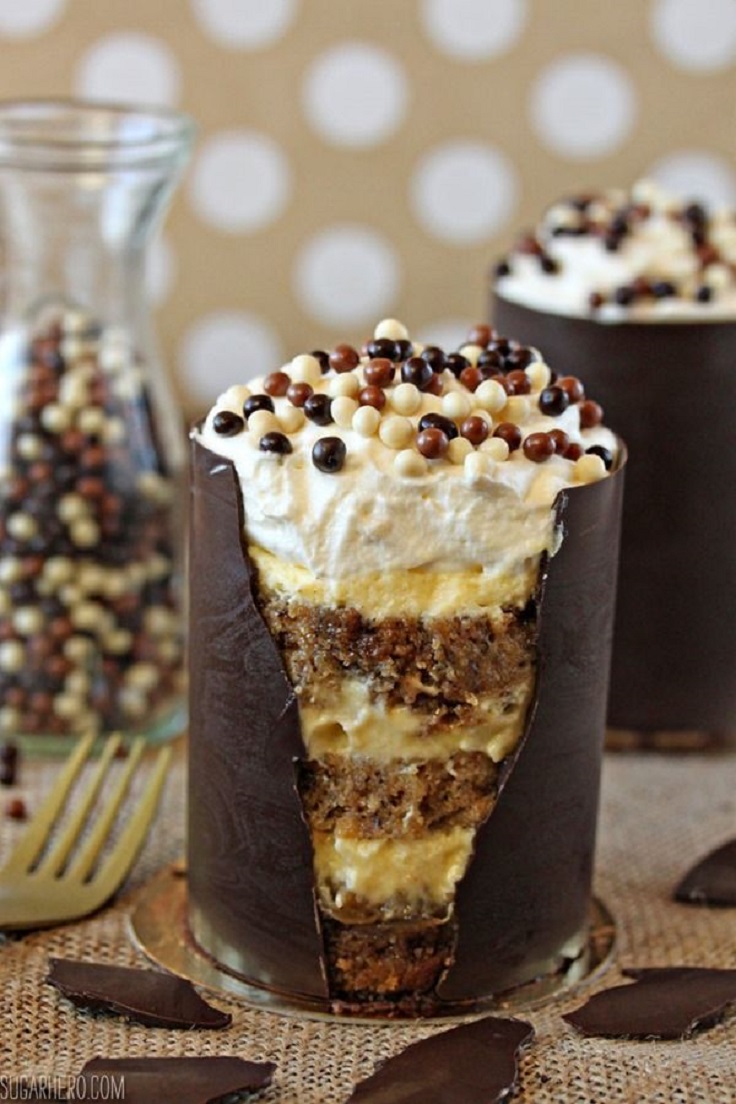 via sugarhero.com
Can we tell you that this is one of our favorite desserts ever? Try it, and you will share the same opinion with us because this is the perfect combination of banana bread and tiramisu.
Banana Brownies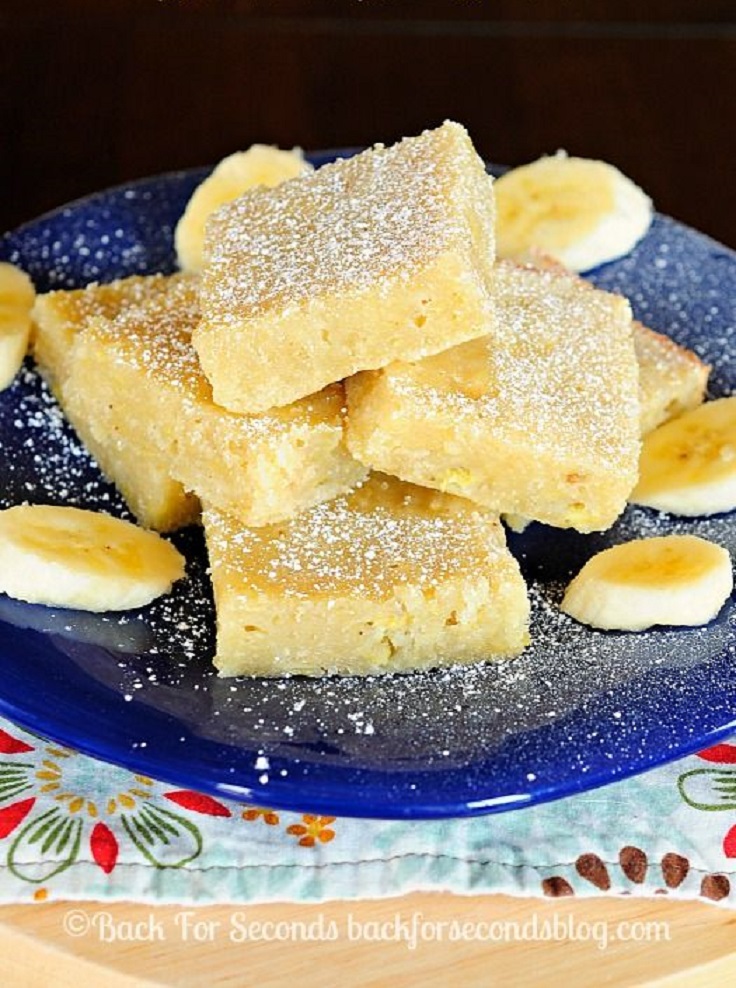 This sounds attractive. If you like brownies and bananas, then this is the best dessert for you. You'll need only 35 minutes total to make these delicious banana brownies.
Banana Split Bars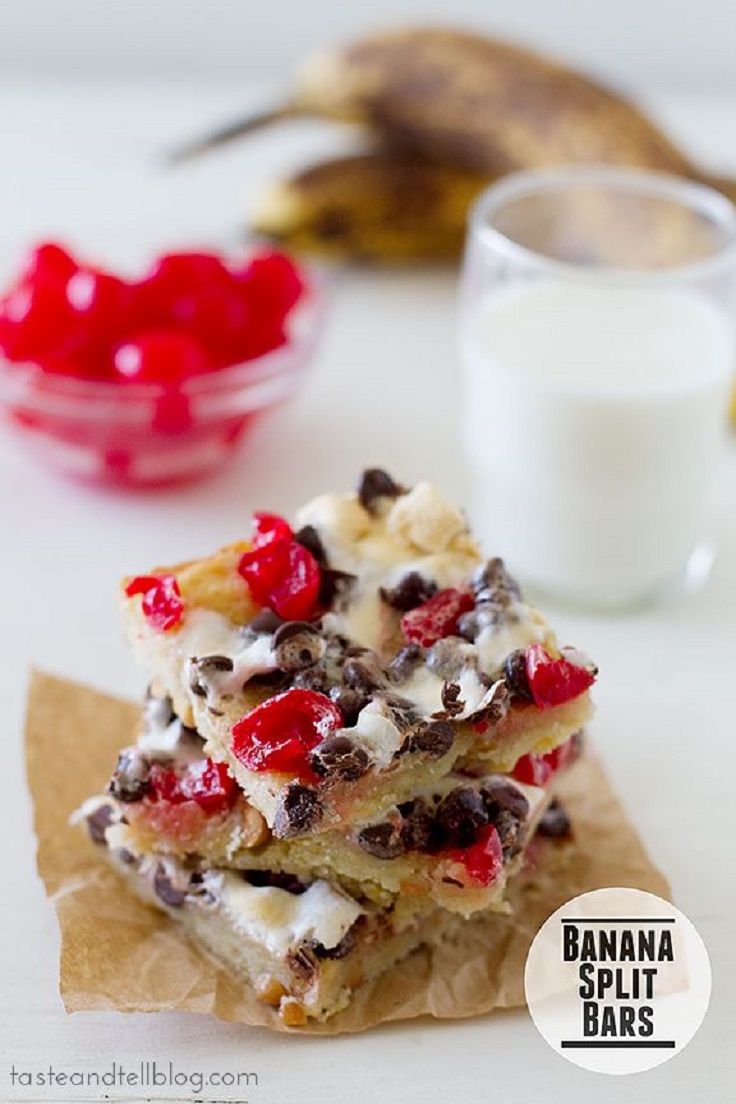 These banana split bars could be the perfect desserts, but sometimes we eat them in the afternoon as snacks and even breakfast with a glass of milk.